Get Wild With: Chief Tribesman & Adventurous Dad, Scott Bennie!
This month, we interview local dad & chief patriarch of Sons Of Adventure, Scott Bennie, to find out how he balances life, fitness, fatherhood & adventure on a day-to-day basis.
28.08.2017

This month, we interview local dad & chief patriarch of Sons Of Adventure, Scott Bennie, to find out how he balances life, fitness, fatherhood & adventure on a day-to-day basis.
Here's what he had to say;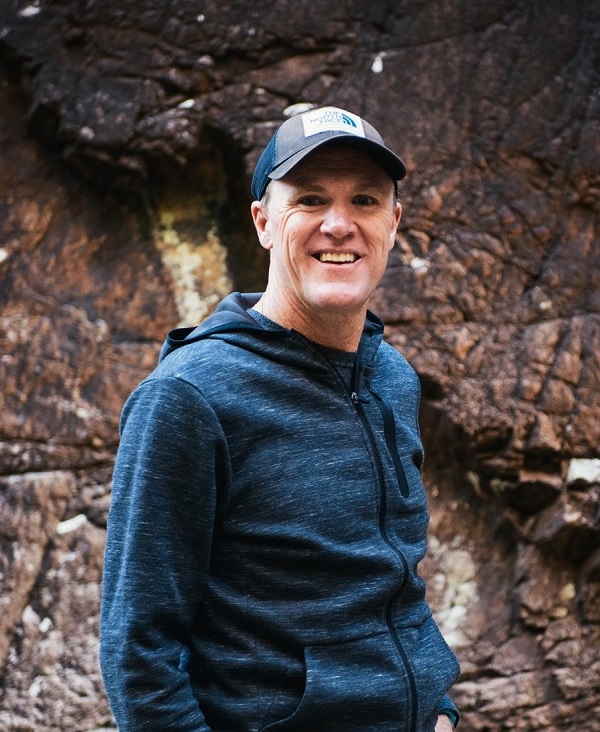 W.E. - You're a pretty adventurous guy Scott. As a father of 3 active young boys, how do you find the time to balance work life, quality time with your wife Kate & adventure?
S.B. - Finding the right balance is definitely a challenge. I think it's all about priorities. We have decided as a family to live simply so that we can prioritise what we consider important. I'm very lucky to work from home with a flexible schedule, and we have chosen to make sacrifices to have more time together as a family. We don't spend money on the latest must-have thing so that we can have more flexibility and time to priorities family adventures.
W.E. - How have your kids made you a better person?
S.B. - I feel like having kids makes you a better person for a few reasons. Firstly, your world no longer revolves around yourself. Secondly, when I see my personality reflected in my kids, it challenges me to be a better man because I can see my boys learning from me. Thirdly, it really gives me insight into your own genetic make-up and helps me to accept and embrace the way I am.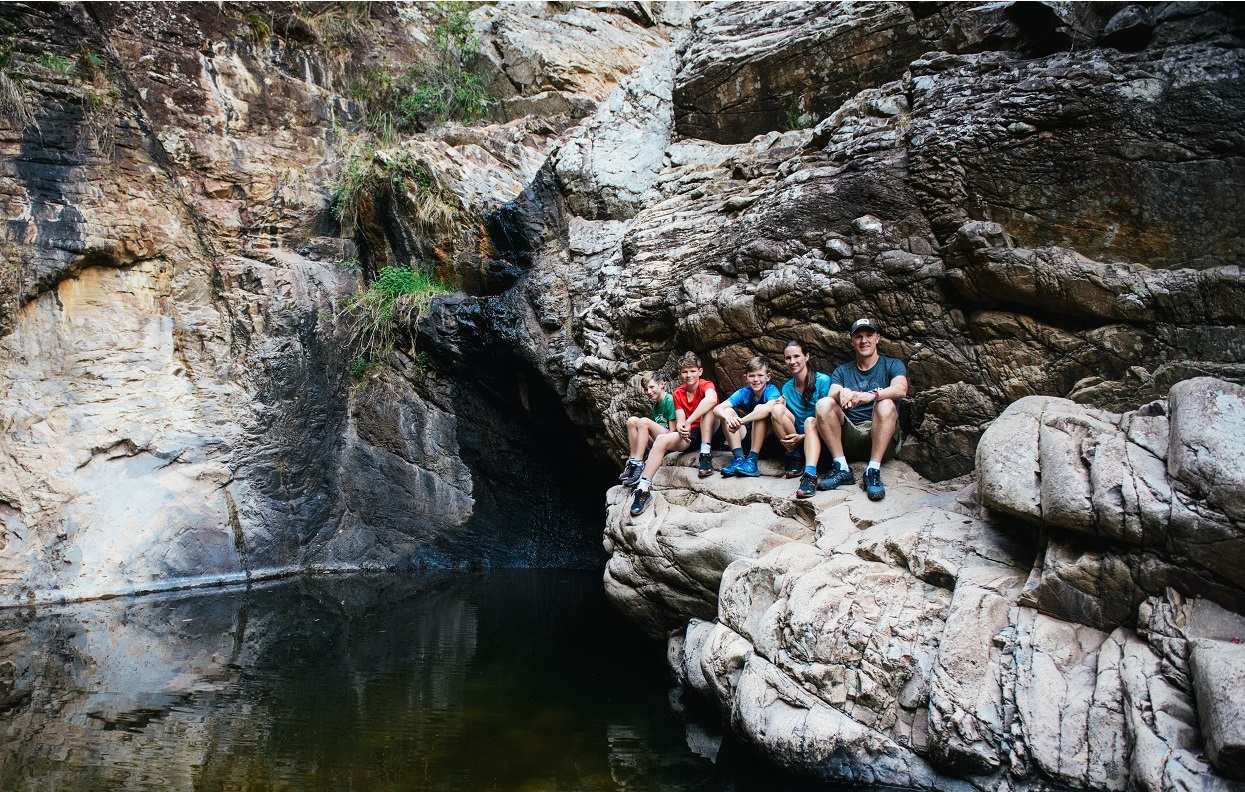 W.E. - Obviously you encourage your kids to get out there with you & enjoy the great outdoors, but how resistant were they to start off with & how have you managed to change their attitudes towards being outside instead of in?
S.B. - I have 3 boys aged 9,11, and 13 and they are all so different. Also when it comes to getting them outdoors, each of their attitudes can differ from day to day as well! One of the boys has always been more resistant than the others, but once he gets into a hike or a paddle, he loves it and thanks us for taking him. It seems that each positive experience builds on the previous one and now our boys are really keen to be part of our family adventures.
W.E. - With all the things you have achieved in your life & all the adventures you have been on, are there any that you wouldn't encourage your kids to do? If so why not?
S.B. - The adventure that I wouldn't encourage is the solo paddle from Southport to Caloundra. If they are anything like me (and they are!) then they might find it a bit uncomfortable in the middle of Moreton Bay by themselves, a long way from shore, thinking about everything that could go wrong.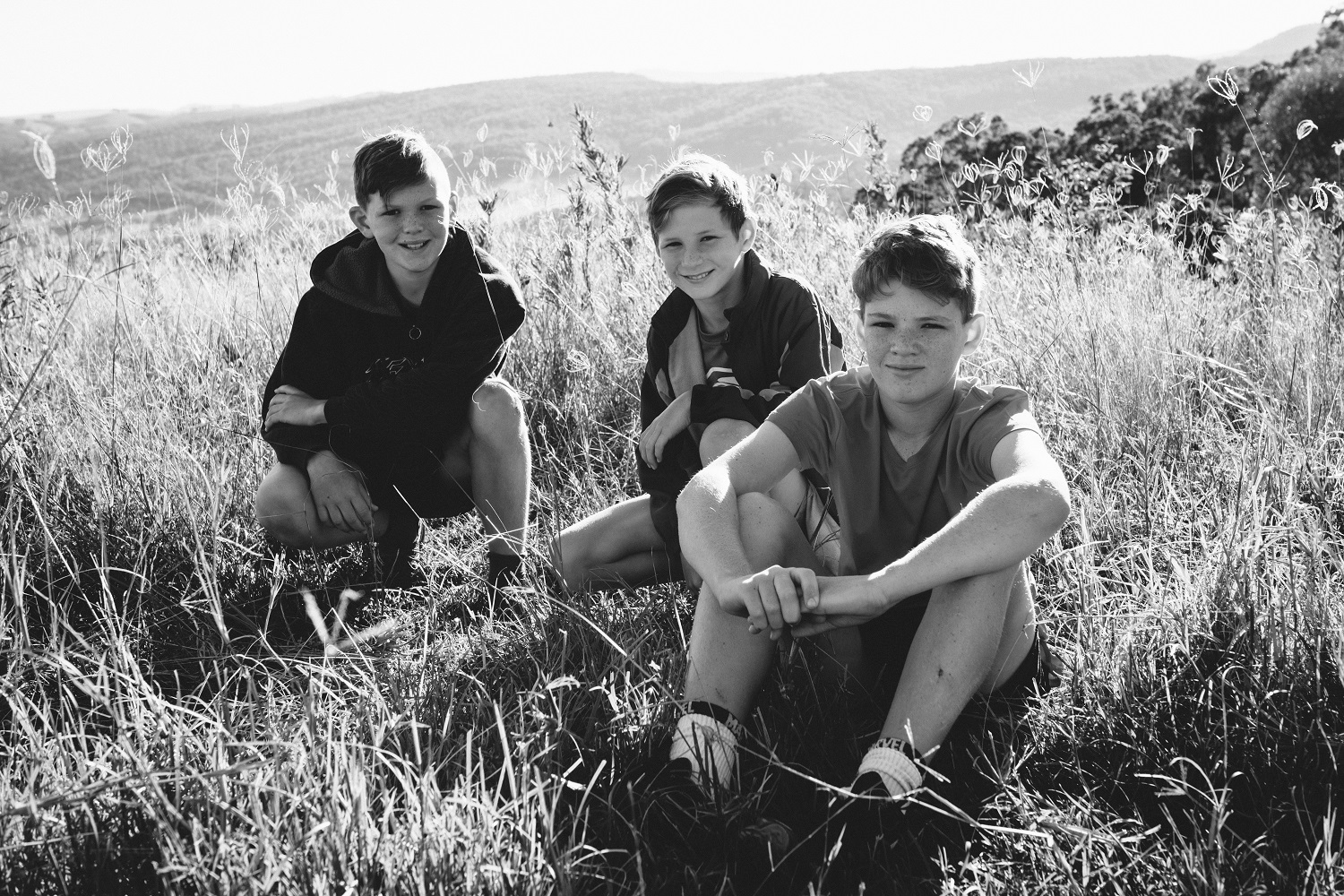 W.E. - Where did your passion for adventure come from & what influences did you have growing up? What one piece of advice would you give your kids to encourage them to pursue their passion?
S.B. - I believe that adventure is in the heart of all boys (and kids for that matter!) I'm a big kid at heart and I still love to explore new places and challenge myself to do something new. When I was growing up my Dad passed away when I was nine, and I was raised by my single mum. I was left to find my own adventures, which I did with surfing and unsupervised hooligan activities. I survived all that and then I was lucky enough to marry Kate who loved outdoor adventure and we did a lot of fun stuff. When we had our 3 boys, we naturally wanted them to enjoy experiences such as camping, hiking and paddling. One piece of advice that I'd give to my boys would be not to get too busy with the everyday things of life – you need to find what you are passionate about and invest time and money into it so that life doesn't just pass you by.
W.E. - What does being a father mean to you?
S.B. - Being a father means the world to me. It's a big adventure that's for sure! And one I don't take it lightly.
W.E. - Thanks Scott, on behalf of all the Dad's out there, you're doing a great job balancing all that life throws at you & promoting your kids to have an active role & healthy appreciation for the outdoors is awe inspiring! Thanks for taking the time to catch up with us & happy Father's Day!
For anyone who is interested in what Scott & Kate Bennie are doing with Sons Of Adventure, you can check out their website HERE or download their 5 sneaky ways to get your kids off Wi-Fi & into adventure HERE!
~~~~~~~~~~~~~~~~~~~~~~~~~~~~~~~~~~~~~~~~~
Happy Father's Day to all the rad dad's out there, we hope you all get to spend some quality time with the your kids & loved ones in the great outdoors. From all the team at Wild Earth :)
Get your dad the perfect gift this Father's Day &

to check out our gift guide!
Check us out on Facebook
Check us out on Instagram
Subscribe to our YouTube channel
---
Leave a comment