Get Wild With Chris Ballingal, Endurance Runner
Chris Ballingal is a trained firefighter, endurance runner and all-round adventurer. We caught up to chat about his current fundraising project, his greatest achievements and - of course - gear!
16.10.2015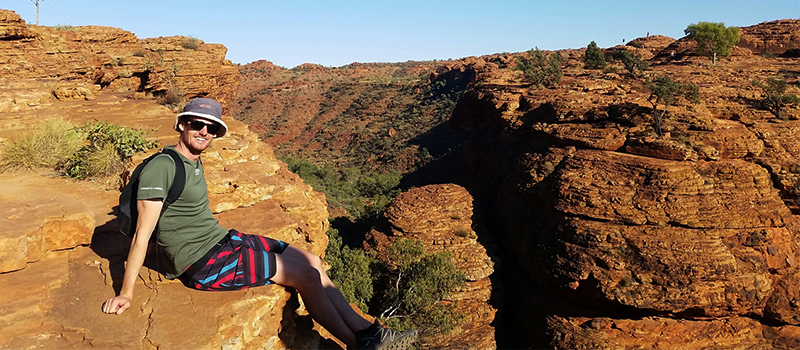 Name: Chris Ballingall
Nationality: Australian
Discipline: Endurance running & outdoors adventure of any description
Tell us a bit about yourself!
I'm a firefighter on the Gold Coast who loves the outdoors and everything it has to offer. I've got a history in distance running and did lots of mountain biking as a kid. I'm often seen running around the coast and out in the Nerang State Forest, if you see me on the trails feel free to say g'day!
I also have a passion for travel; either overseas or within Australia it really doesn't worry me. I just love going to new places, seeing what they have to offer and meeting the local people that live there. That is what travel is all about. I also really enjoy challenging environments: from the Australian outback sleeping in a swag to climbing frozen waterfalls while snow camping in Japan, and everything in between. I enjoy the challenge of attempting trips and events that involve intense training and preparation as well as careful gear selection.
What are you currently training for?
I'm currently travelling Central Australia running, hiking & camping. I'm really just doing as I please & seeing the countryside. I'm also currently organising the 2016 race calendar which will include Buffalo Stampede SkyMarathon and some other trail races.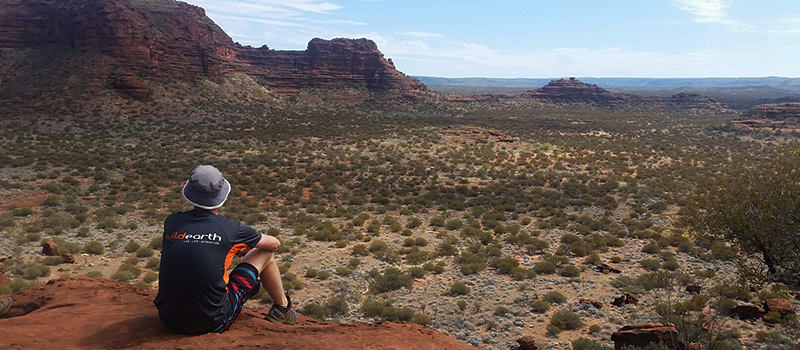 Another thing I'm doing is participating in the shitbox rally for 2016, raising funds for The Cancer Council. We will be driving a $1,000 convertible car 3500kms from Mackay to Hobart. The race is completed in 6 days, dirivng through Western NSW and the alpine district of VIC, all the way down to Tassie.
Have you raised the funds?
Not yet, we've still got to set up a support page. Donations are more than welcome! We'll keep your readers updated.
Who sponsors you?
Wild Earth, of course! I'm also sponsored by Endure Batavia Triathlon and Multisport Australia.
What are some of your greatest sporting achievements?
I'm a multiple time Kokoda Challenge finisher, and our men's team also won 1st place in the 2015 event.
I'm also a multiple time Ironman finisher. I had a goal as a child to one day compete in the Hawaii Ironman, and I was lucky enough to qualify and gain a spot to fulfill that goal. Now I'm planning the next tick off from the bucket list!
Chris' Gear List
I can't leave home without my Salomon Speedcross 3 trail shoes. I'll also never start a trail run with out the assitance of some Body Glide. It's the best invention ever!!!
Gear is so important - having the right shoes, hydration pack, socks, headtorch etc. can make all the difference on a long trip. My advice would be to choose gear that gives you every opportunity at success, the goal is to get through uncomfortable events as comfortably as possible!
---
Leave a comment