Get Wild With Father's Day - Meet Mat Rogers - Rugby Legend & One of Our Most Inspiring Dads!
24.08.2016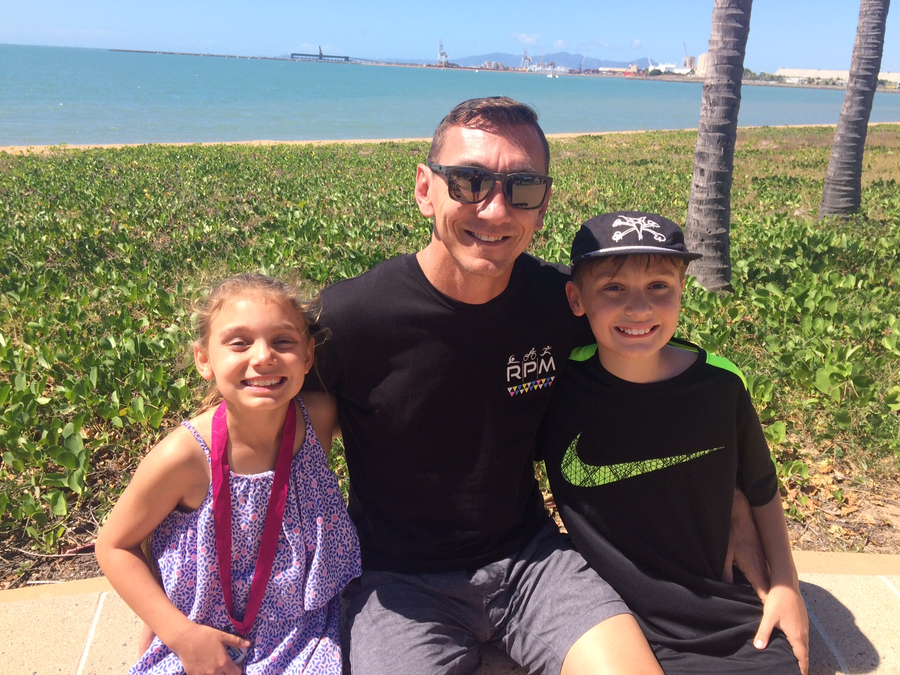 This month, we interview local legend & adventurous dad, Mat Rogers, to find out how he balances life, fitness, fatherhood & adventure on a day-to-day basis.
Here's what he had to say;
WE - What's more nerve-racking, the thought of trying to break your Kokoda Challenge record or heading into the delivery room one more time?
MR - Without doubt heading back to the delivery room. For starters it would be a miracle so if it happened there may be a few questions being asked haha but with 4 kids and a busy life the delivery room again would absolutely terrify me! As it would Chloe I can assure you.
WE - How have your kids made you a better person?
MR - I think any parent learns from their children. I think personally I've learnt to be more selfless. Having a child with special needs certainly opens your eyes to the things that you once before took for granted. I'm grateful for the lessons this has taught me.
WE - Do you encourage your kids to get out there with you & enjoy the great outdoors?
MR - Absolutely, I not only encourage them I actually make them. I refuse to have my kids sitting inside and not enjoying what the outdoors has to offer. It normally comes with resentment at first but as soon as we are out an about as a family they have an absolute ball and it's where our fondest memories have been created.
WE - With all the things you have achieved in your life & all the adventures you have been on, are there any that you wouldn't encourage your kids to do? If so why not?
MR - No I don't think so. Just because I haven't enjoyed something doesn't necessarily mean they won't. I'll let them figure that out. My goal is to raise fun loving kids that are prepared to try anything.
WE - Where did your passion for adventure come from & what influences did you have growing up? What one piece of advice would you give your kids to encourage them to pursue their passion?
MR - The passion I have for adventure/endurance was really born out of a desire to raise money for the charity 4 ASD Kids my wife Chloe and I founded 7 years ago. I ran a marathon then did a triathlon, in the midst of all that a friend took me trail running and I fell in love with it! I just love getting out into nature. Even riding my bike, I just want to get off the beaten track and out into the wilderness. I always find myself looking out into the GC Hinterland dreaming of just being in the hills. So magic!
WE - Thanks for the chat Mat & Happy Father's Day!
MR - No worries. Happy Father's Day everyone!
---
Leave a comment