Get Wild With: Rad Dad, Rob 'Rob Dogg' Saunders this Father's Day!
This month, we interview local climber & adventurous dad, Rob Saunders, to find out how he balances work, life, fitness, fatherhood & adventure on a day-to-day basis.
24.08.2017

This month, we interview local climber & adventurous dad, Rob Saunders, to find out how he balances work, life, fitness, fatherhood & adventure on a day-to-day basis.
Here's what he had to say;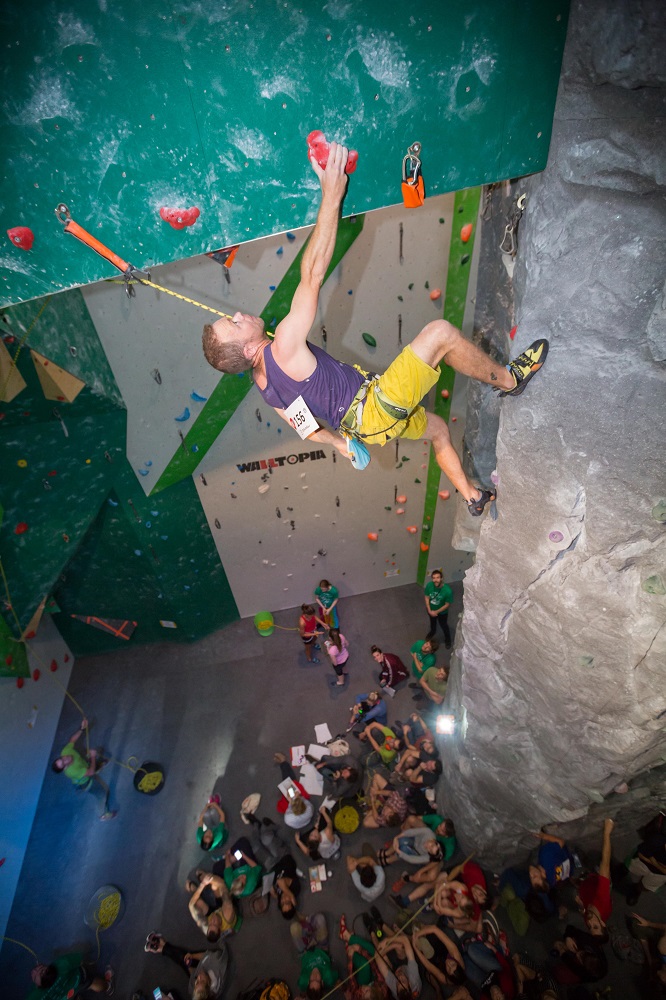 W.E. - You're a busy guy Rob. Work fulltime, weekend adventurer, a regular competitor (and podium placer) at Qld and Australian climbing titles, and father of two? How do you fit it all in?
R.S. - Thanks guys, well it's a crazy schedule to juggle the responsibilities of being a dad, a provider, a
husband and a competitor. There certainly are rewards and sacrifices made in order to make time to challenge myself and to encourage my kids to explore new places and meet new people from different walks of life.
I have a fire in my belly for adventure, it's what motivates me to get up and sink my teeth into every day! There are so many places I want to go and experiences I want to share with my kids. My mentors all tell me how they wish they'd spent more quality time experiencing travels and bonding with their kids before they find their own wings.
The key for me is to start early! Prioritise the must do's over the wanta do's. I try to always put family first, but it tends to be a pendulum depending on work deadlines and commitments, then school and extra-curricular activities day to day.
I train efficiently for climbing and strength twice a week, plus some cardio for general fitness. It changes up depending on upcoming trips or the competition circuit. Planning trips is a huge motivational factor for me to be prepared and ready for. With climbing comps state or National, it's about throwing it all on the line and giving it everything you've got.
I don't get a lot of down time but that's a price I'm prepared to pay to give us all the chance to pursue our individual dreams and family aspirations.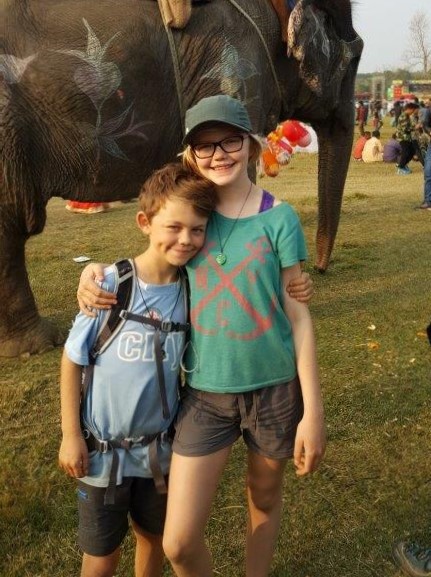 W.E. - How have your kids made you a better person?
R.S. - Kids have made me a less selfish and more patient person. I've learned to accept we all learn in our own way and I get the most rewards from seeing them achieve their goals through hard work and persistence. Raising kids is a journey in it's own right, we ride the roller coaster together and I think they teach me to laugh at myself more.
W.E. - Do you encourage your kids to get out there with you & enjoy the great outdoors?
R.S. - We sure do. I think my job as a dad is to help kids become resilient and independent. If I can teach the kids to be responsible for their own decisions in the outdoors it will help them in other avenues of their life, such as calculating risk and consequence. They usually embrace the adventures we have, even when they don't always go to plan. The success's and epic failures become their own tales to tell. Off grid and outside, we have a saying, "you can't push rope"... They have to want to participate.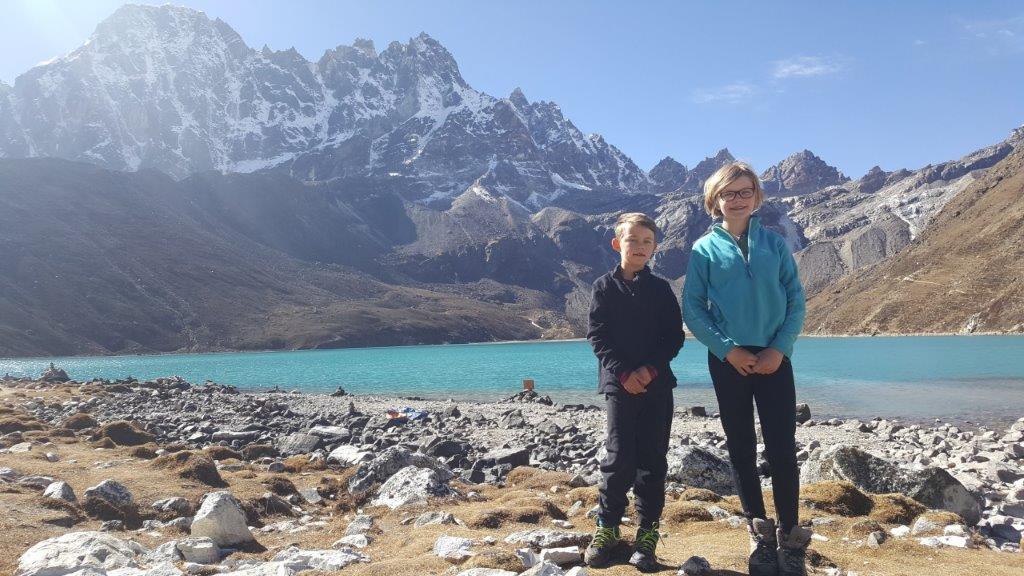 W.E. - With all the things you have achieved in your life & all the adventures you have been on, are there any that you wouldn't encourage your kids to do? If so why not?
R.S. - I don't think I've achieved much or broken much new ground. We have travelled wide. There is so much adventure close to home that is obtainable, that isn't extreme, isn't expensive and you don't have to be a ninja to enjoy. Rarely are the adventures I've been on things I would discourage. My greatest fears as a parent are more issues like illegal drugs, fast cars and social pressures. Even if it's something I'm not into, I'm keen to experience new activities that appeal to kids.
W.E. - Where did your passion for adventure come from & what influences did you have growing up? What one piece of advice would you give your kids to encourage them to pursue their passion?
R.S. - I've always liked to travel, meet people and stand in their shoes to see the world from others perspective. My parents travelled a lot when I was young, my dad was a keen surfer, kayaker and bushwalker. We spent a fair bit of time camping and road tripping in my school years and in scouts. I just thought that's what everyone else did…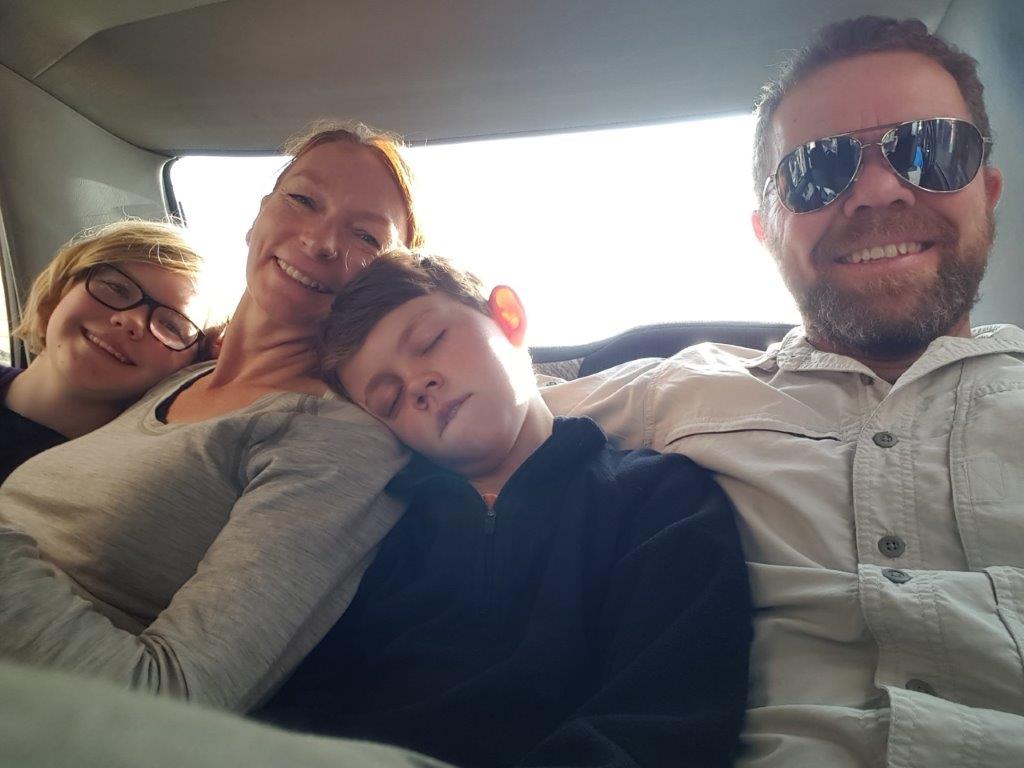 W.E. - What does being a father mean to you?
R.S. - It's my most important job and the first consideration in anything work or adventure I get involved in. As they grow up, our adventures change as they are becoming more capable. It's the toughest and most rewarding challenge of them all. We plan trips together more now instead of them coming along for the ride. There is always room for improvement!
W.E. - Thanks for taking time out of your busy schedule to catch up with us Rob, we really appreciate you giving us an insight as to what makes you tick & keeps you motivated when the schedule seems to never stop.
Happy Father's Day to all the rad dad's out there, we hope you all get to spend some quality time with the your kids & loved ones in the great outdoors. From all the team at Wild Earth :)
Get your dad the perfect gift this Father's Day &

to check out our gift guide!
Check us out on Facebook
Check us out on Instagram
Subscribe to our YouTube channel