Heading North For The Winter
Many Australians choose to head north over the summer months to escape the heat, to catch a bit of cooler weather and maybe even to experience a 'white' Christmas.
15.10.2014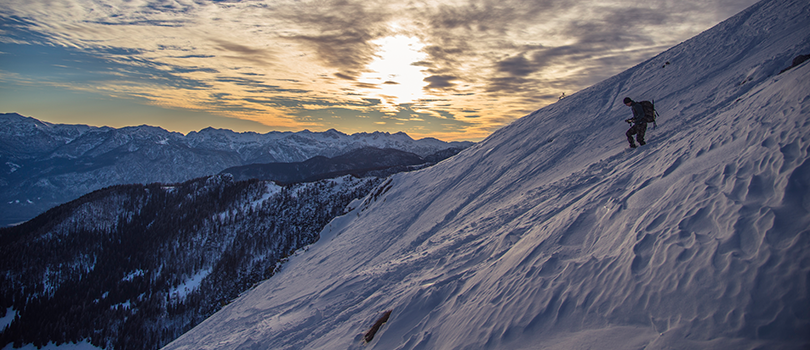 The Northern Hemisphere offers so many culturally-rich destinations that also have loads of opportunities for adventure, whether you're a hiker, trekker, climber, skier or all-round adventure-seeker.
It's important to look after yourself when you travel, even more so when the temperatures are below zero. Here's a brief guide to where to go and what to pack.
Northern Hemisphere Destinations
Winter in Japan - head to Niseko, Rusutsu or Kiroro to carve up the fresh powder from December to April. If you're not a skier or snowboarder, how about a country trek through the snow? Snowshoeing tours are a great way to challenge yourself whilst receiving a guided tour of the beautiful landscape.

Winter in Canada - visit Canada over winter to experience the 'Northern Lights' (Aurora Borealis). Camping in Manitoba, Quebec, Alberta or Yukon is a breathtaking experience that features on many a bucket list worldwide!

Winter in the US - head to Washington, Alaska or Colorado to experience alpine mountaineering. Learn about and experience glacier travel, route finding and crevasse rescue in the harshest winter conditions you can find.
What to Pack
Travel Essentials
For most Australians, heading north of the Equator means at least a full day of travel. In order to keep you and your gear safe, we'd recommend getting your hands on an RFID wallet, a money belt as well as locks and tags for your luggage.
If you're travelling to the US, make sure your suitcase padlocks are Transportation Security Administration (TSA) approved. Even though you can use a normal lock to secure your suitcase, the TSA has the right to cut it off. If your luggage is inspected and you have TSA locks, they'll use a master key to open your pack and you'll still have a lock after the inspection.
Finally, have a look at travel pillows, towels and toiletries storage that'll help keep you comfortable while in transit. A comfy pillow and your own toothbrush will make all the difference on a long haul flight! Browse our full range of travel accessories and explore your options.
---
Leave a comment