At the height of the Covid-19 pandemic within Australia, we had the opportunity to chat with Kate Donald, an avid outdoor athlete and health worker.
In our conversation we discussed the widespread impact of this crisis on the outdoor community; as Kate shares how she sees the industry and culture undergoing an enormous shift. Her unique viewpoint on the pandemic further reveals the wreckage it will leave in its wake, as we all alter the way we conduct ourselves in the wild.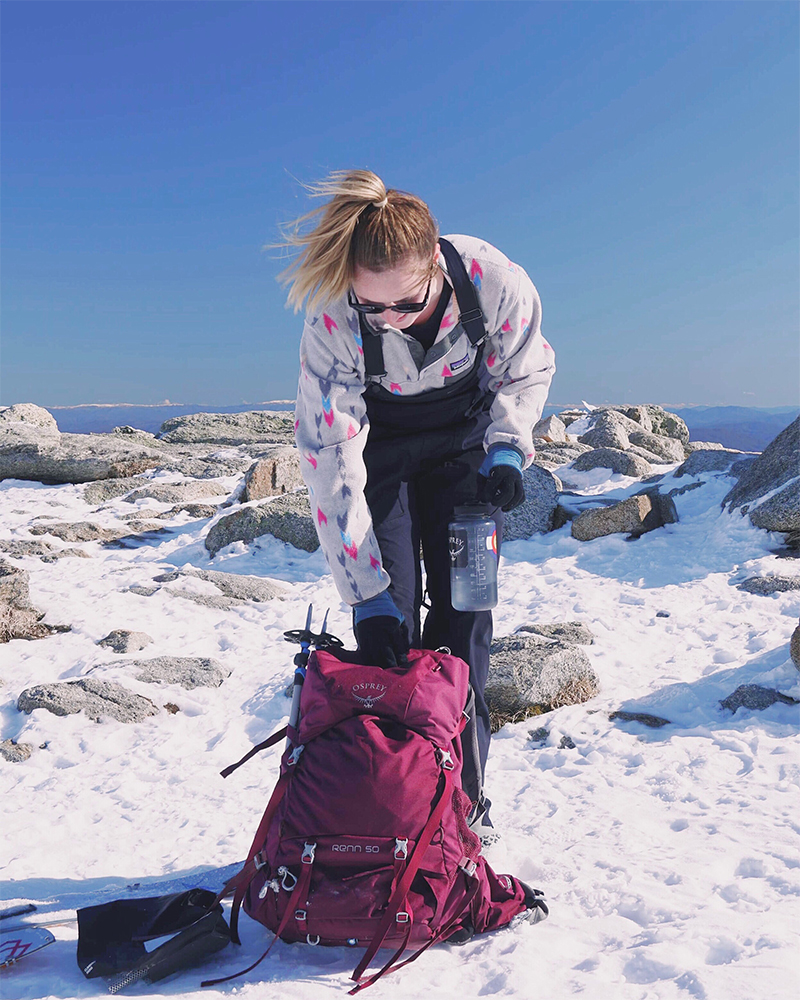 Living in the heart of an adventure base like Jindabyne, Kate has witnessed a rapid change within the community in the past season. "The backcountry is a massive part of the town" Kate stresses, "there are a lot of businesses here that never picked themselves up after the fires… and I feel like they will never really recover after this". Amidst the global pain of this crisis these small communities have seen a complete halt to their life blood; as events beyond their control and subsequent restrictions halt the flow of outdoors-people into their area. Though, Kate acknowledges that amidst this loss and turmoil the local community has grown even closer, as they strive to support each other and 'flatten the curve'.
With the idea of international travel now off the cards, there's talk of a boom in inter-state travel, from this Kate hopes to see a resurgence in Australian exploration and local tourism. "It amazes me that people go overseas to do these massive hikes, when you can do them right here" she expresses. In recent years, Kate has expanded further into thru-hiking and backcountry touring within Australia. Captivated by the standard and terrain of the Australian backcountry, she was amazed how much of it was relatively unknown and untravelled. "The 'Australian Alps Walking Track' gets less than 100 people a year doing it, and it is the most amazing track… I'd pick it over any other track ever!". As it can be seen the Australian wilderness has a lot to offer, from hiking to ski-touring, and perhaps this next season will help to showcase this.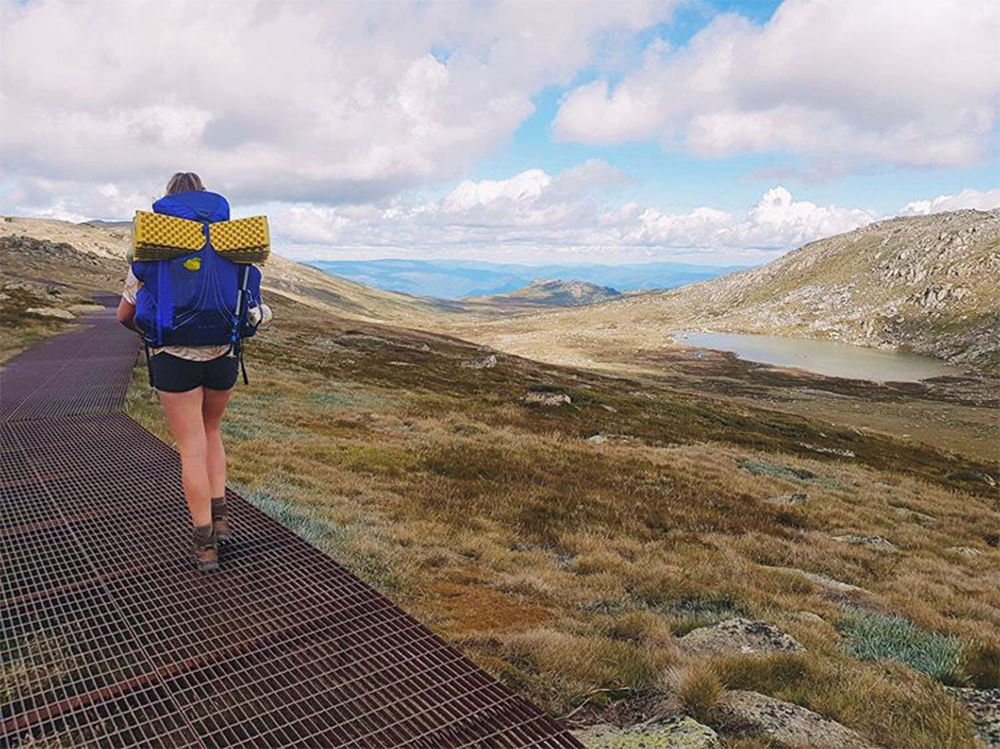 Though the communities of the Snowy Mountains are yet to see the migration of heavy laden subarus and livable vans into their communities, with restrictions progressively easing this could be a big season. The vision of all individuals has been condensed to their immediate environment - their local - bringing with it perspective, valuable hindsight and audacious planning. "If anything, it has made the local community come together more…" Kates explains, as she seeks to uncover the brighter side of this pandemic.
It's the dawn of a new decade and after this period of uncertainty and isolation, Kate looks to the future. Though our social feeds are still saturated with images of Yosemite Valley or the Swiss Alps, athletes and enthusiasts alike are forced to look closer to home for their next adventure. So, take Kate's advice and "Spread all your maps out on the floor and just plan an epic hike, something you would never have had the time to have done before!" Kate encourages, her mind clearly running wild with prospects of future expeditions. The potential and standard of Australian adventure seems to have been neglected in previous decades; as overseas exploits overshine our country's terrain. In an outdoors community that seems to thrive on the unknown this situation feels different, though with it comes an opportunity - a renaissance in Australian exploration.
Follow Kate Donald on her blog or on Instagram @katealiice!