Hydration bladders and water bottles allow you to carry large quantities of water when on the go, and help to keep you hydrated all day long. Keeping them clean is important to maintain good hygiene and taste.
Though as we use our helpful hydration systems they tend to build up grime and can even get moldy they aren't properly stored. But when your water starts to taste stale or your water bottles start to stink, it's only a quick wash away from being shiny clean again.To increase the life of your hydration bladder, manufacturers recommend ensuring you wash them out after every use and store them in a dry place to prevent mold.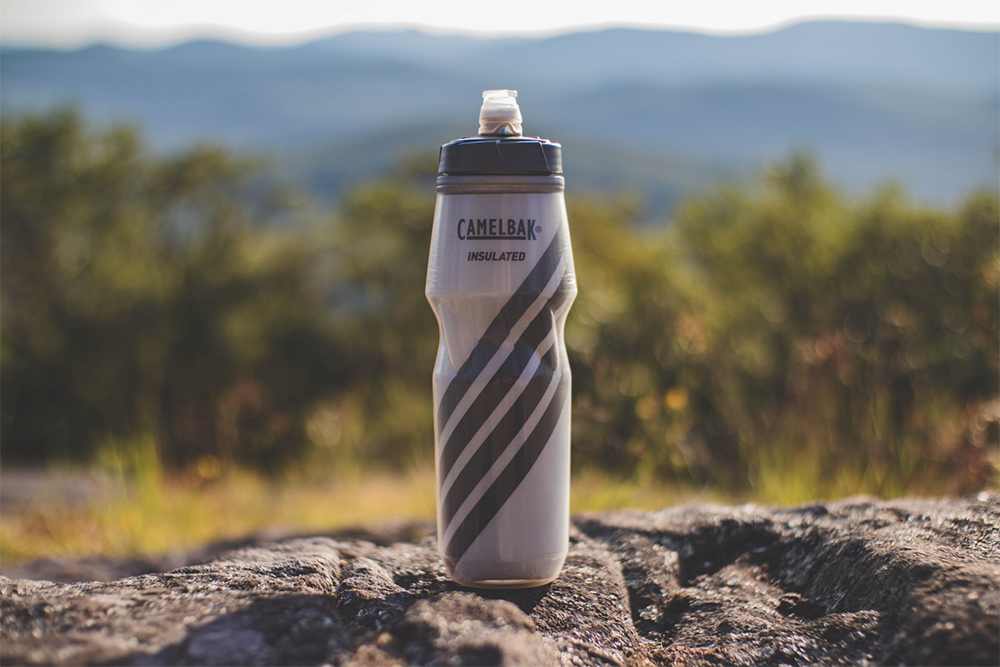 When to give your hydration bladder/bottle a clean
If you've left liquid in it for long periods of time.
When you begin to see mold or grime on the inside
If it starts to smell, or your water is starting to taste odd.
If your hydration bladders tube and mouth bite start to show signs of wear/dirtyness.
How to clean your hydration bladder:
Fill your hydration bladder with hot water, and add a cleaning agent. We recommend using designated cleaning agents, such as CAMELBAK CLEANING TABLETS or CHANGE CLEANING TABLETS, but baking soda (2 tablespoon) or bleach (2 to 5 drops) work fine.
Pinch the mouthpiece so the solution can flow through the tube, then allow the hydration bladder to soak for 30 minutes.
Rinse and scrub the inside of the hydration bladder with a mild soap (household detergent works fine!). We recommend using a cleaning kit, such as the CAMELBAK CRUX CLEANING KIT, as it is purpose built to clean the badders tube and other components.
Once you have thoroughly rinsed your hydration bladder, to remove all chemical residue, use a DRYER KIT (or whisk…) to dry it out completely.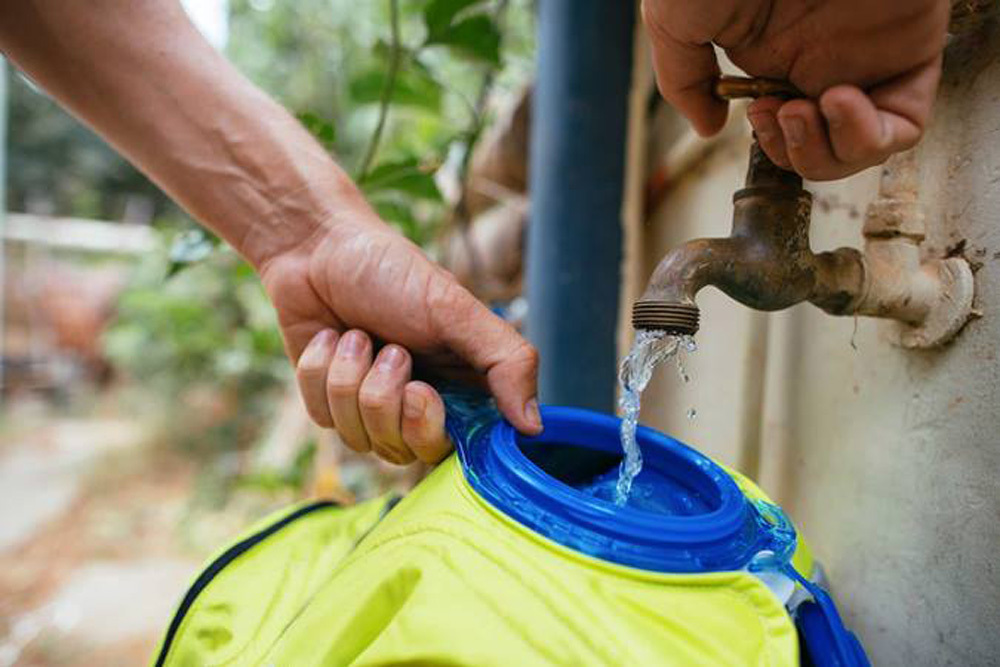 WILD TIP: If you find your mouthpiece or tube are getting too gross, simply replace these components with new ones.
How to clean your water bottles:
Fill your water bottle with hot water, and add a cleaning agent. We recommend using CHANGE WATER BOTTLE CLEANING TABLETS or baking soda (1 Tablespoon). Alternatively, Lemon-Juice is a great all natural alternative - giving your bottle a clean and removing any odours.
With the lid on, give your water bottle a shake and allow it to soak for 30 minutes. If your bottle has a mouthpiece, allow some cleaning solution to flow through it.
Rinse out and wash the inside of the bottle with a mild detergent; a reservoir brush works well as it allows you to scrub the inside narrow-mouth bottles.
Once you have thoroughly rinsed your water bottle, to remove all chemical residue, leave the bottle to dry completely.

WILD TIP: Some hikers store their hydration bladders or soft water bottles in the freezer to prevent any chance of mold growing inside.
Now that you know how to keep your hydration equipment clean, there is no excuse for bad tasting water or foul smelling water bottles! Having clean, drinkable water is essential to performing at your best when in the wild, so make sure to clean and maintain your hydration equipment infield and at home.
So you think you've got your hydration system perfected? Why not share it with us! Tag @wildearthaustralia and #mywildearth in your next post for a chance to be featured.