Even in the coldest, most exposed places these jackets keep us warm and protected. Finding a hole or tear in the baffles of your jacket doesn't mean it's the end!
On the trails we tend to develop a close bond with our favourite puffer jacket. A simple patch up will get you and your beloved garment hitting the trails together again.
It's important you properly patch any holes or tears in your insulated garments, as these may cause the jacket's insulation to escape creating 'cold spots'. Likewise, openings in the jacket's shell allows for moisture to enter, dramatically reducing its thermal properties and performance.
Here are the Steps:
1. Clean and Prepare Area
Use an alcohol wipe or cloth to remove any dirt or residue from the fabric surrounding the tear. This will help to ensure the patch adheres to a clean surface. Also, use a multi-tool to trim any long threads or edges around the tear.


2. Cut or select patch (round corner)

Cut a portion of patch material to cover the tear or hole in your jacket, we recommend MCNETT GEAR AID TENACIOUS TAPE. Ensure the patch will cover the entire tear/hole with an extra 2-3cm surrounding the area. Rounding the patch's edges will prevent it from tearing off.

OR
Choose a pre-cut patch, such as the MCNETT GEAR AID TENACIOUS TAPE GEAR PATCHES, that will cover the entire tear/hole with an extra 2-3cm overlap.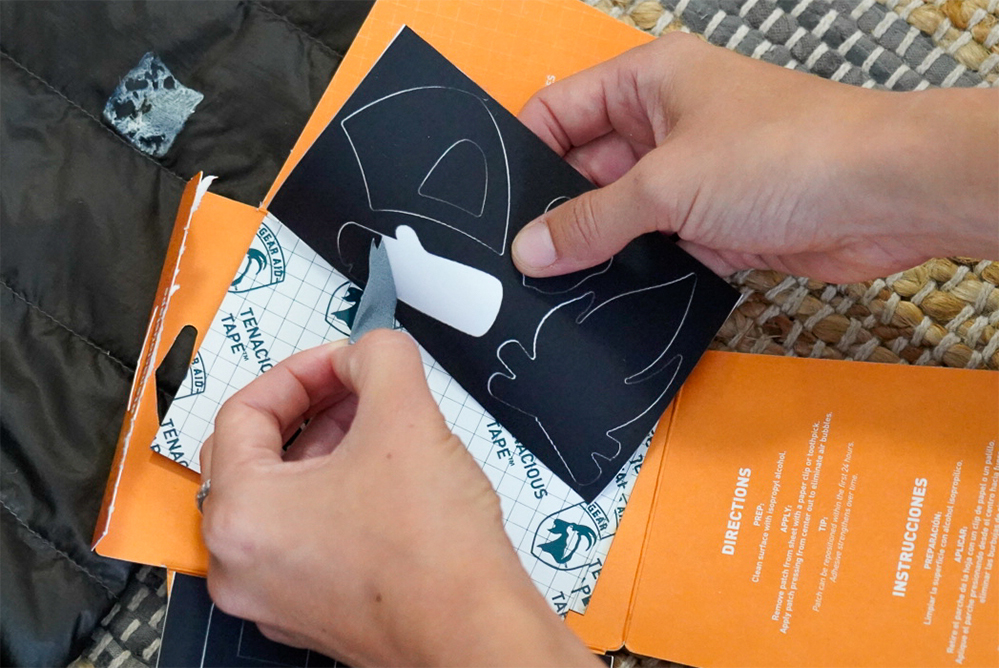 3. Peel and place
Peel the backing from the patch and place over the damaged area, ensuring the entire tear/hole is covered. Many gear patches will allow you to remove and re-place within 24hr without leaving behind a sticky residue.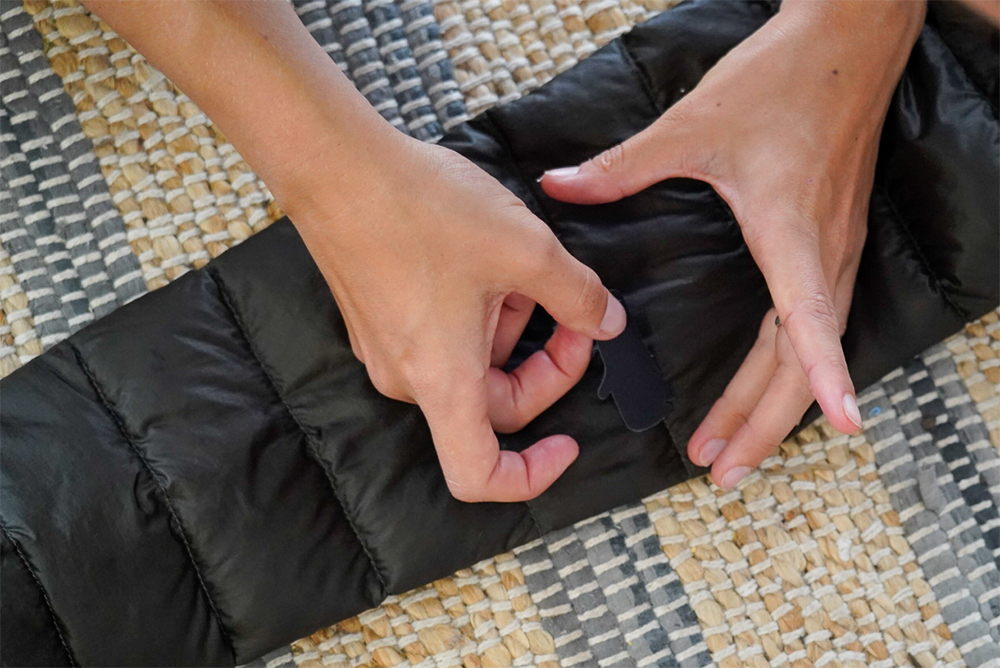 4. Apply pressure
Once happy with the patches position apply pressure to the area. Try to remove any area bubbles or creases that may reduce the patches ability to adhere or seal.
'Look after your gear and it will look after you', this saying is especially true when it comes to down and synthetic insulated jackets. Though these jackets are incredibly robust and warm, they require care and maintenance if you want maximum performance. So make sure you inspect your jacket for any 'nicks' or 'tears', and it's always a good idea to pack a repair kit on your next hike.
Recommended Products