An in-field guide on what to do when the unthinkable happens!
The truth is tents are tough pieces of equipment. But sometimes strong winds, clumsy partners or just plain bad luck can leave you wondering why your tent has been reduced to a limp tangle of fabric… The source of this sudden deflation is most likely a broken tent-pole. Not to worry though, with a simple repair your hiking home will be back to its original, sturdy self.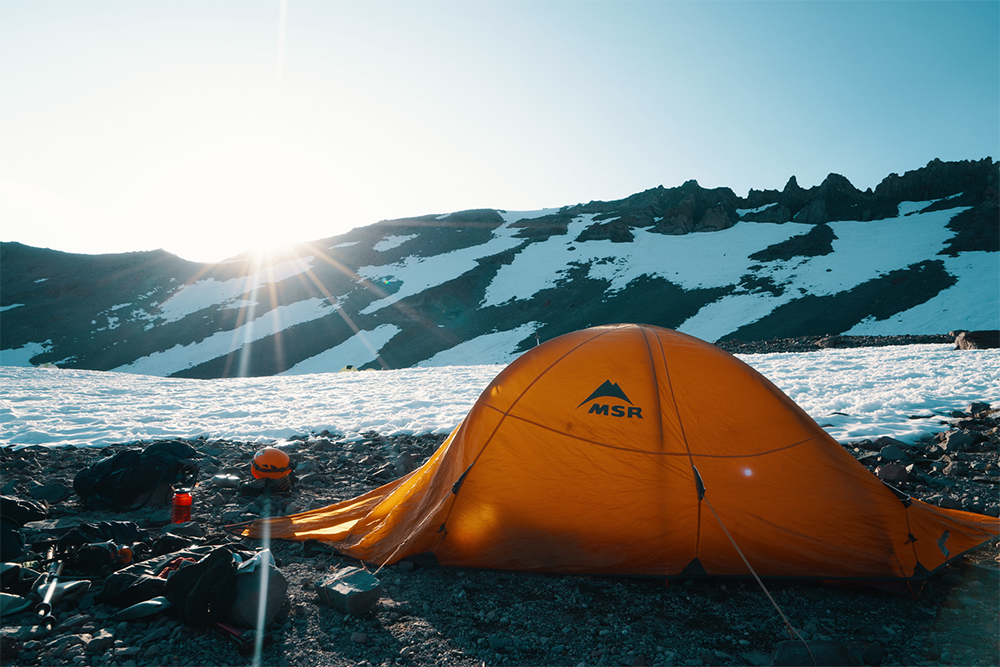 In-field Tent-Pole Repair
1. Remove Broken Pole
Locate and remove the broken or damaged pole from the tent - being extra careful to avoid any sharp edges from snagging or tearing the fabric.

2. Prepare the area
Once you have found the breakage it helps to flatten or trim any sharp pieces that may be sticking out. This will ensure that the 'pole sleeve' will fit over the top of the breakage easily.

3. Position the Pole Sleeve
Slide your 'pole sleeve' onto your tent pole, positioning it directly over the centre of the breakage.

4. Apply tape to secure
Once you are happy with the location of your pole sleeve, simply apply duct-tape to either end until it is securely in place. Your tent-pole should now be fixed!
This infield repair is efficient, strong and should have your tent back to its rigid-state in no time. Though, once you get back from your trip it is a good idea to exchange the broken segment of pole with a replacement. This will provide you with a tent pole that has no weaknesses or previous break points. So make sure you have a 'pole sleeve' and duct-tape in your repair kit next time you go camping - because it might be a long night without it!