Tired of lugging around heavy suitcases, waiting for hours in check-in queues and baggage carousels?

It's time to embrace the freedom of travelling with only a carry-on bag!
After one too many mammoth check-in queues, misplaced baggage and general experiences of airport mayhem, I made the switch to carry-on luggage only and I can't go back. Here are a few reasons why you should try it along with some of my favourite pieces of gear to help you make the most of it.
Reasons to travel light
1. Freedom
Travelling light gives you the freedom to truly roam. You're not weighed down with a heavy pack that hurts your back and is a real slog to carry. There's nothing worse than struggling through the aisle of a busy train with your suitcase or having to stay with your bags while you try to find transport options. You're able to move effortlessly through the busy cobblestone streets of Europe or over dirt tracks in Asia without being hindered and uncomfortable.
2. Convenience
Travelling with hand luggage only will save you a ton of time. You can ditch the lengthy check-in queues and easily hop on and off planes and trains. Avoid the dreaded baggage reclaim all together and minimise the possibility of losing your luggage. This minimalist approach also makes getting dressed a breeze with no more digging through a suitcase to wear those five favourite outfits you end up wearing anyway.
3. Save Time & Money
Travelling light saves you money, especially if you're planning on catching multiple flights. The additional costs of paying for check-in bags drive up the price sign significantly! As for time, you can turn up to the airport much later than if you had to navigate your way through check-in queues and bag drops!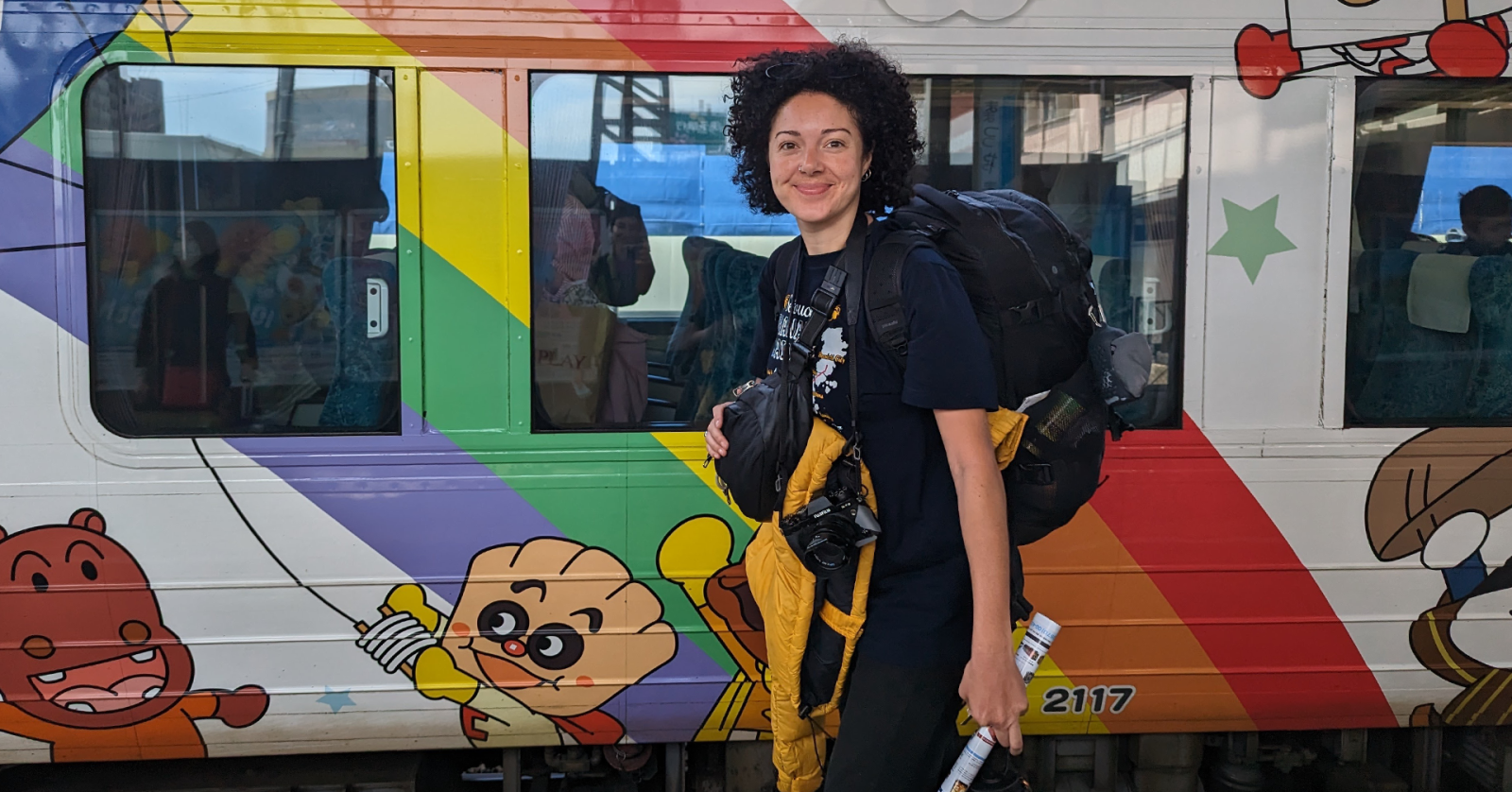 How to Travel Light
A tried and tested rule is to plan one to two weeks' worth of outfits only and to unpack your bags and half what you have in there! I'm a bit of a travel goth anyway so I pretty much wear all black but monochrome and neutral clothing are also easiest to pair (it's less memorable and people don't remember you've worn the same outfit multiple times as a bonus). Focus on bringing less and layering more with this list of essentials:
7 x tops - bring lightweight material that will dry fast and look for tops that have a low cut around the armpit, this makes them more comfy and means you might be able to wear them more than once (unless you're in the tropics!)
1 x pair of jeans - try and find a lightweight denim, I live in my Levi black jeans so these are essential
1 x pair of travel/ hiking / multi-sport pants - Arcteryx Gamma Pants are king, perfect for the plane, climbing, hiking, they can handle anything
2 x pairs of shorts - I bring 1 pair of ultra-light running shorts (these will dry fast), 1 pair of denim casual shorts
2 x Fleece or Hoody - my The North Face TKA Glacier goes everywhere with me as it's super lightweight and comfortable
1 x warm lightweight puffy jacket - my Mac-in-a-sac Polar Jacket was great but I'll be upgrading to The North Face Eco Thermoball for my next trip.
Base layers - I love my Icebreaker top & bottoms - these can double up as PJs
7 x undies - Best travel undies are from Icebreaker as they're ultralight, mega comfy and dry fast
1-2 x swimmers - if you'll use them
Travel towel - I've had my Matador Nano Dry Tek Towel for 4 years and love it… even if it does feel a lit like a sunglass cleaner. It does the job, is ultralight and dries really fast
Packable backpack - the Matador FreeRain is the ultimate packable travel pack. It's so light and packs down to the size of a mini umbrella. It's strong enough to actually hold a good amount of gear. Again, I've had mine for 4 years and regularly used it as my day pack with a laptop in too
Headtorch - any lightweight and small headtorch will do, but I use the Petzl Bindi 200 just in case there's a power cut or I get lost on a hike while I'm out.
Dry Bags - these Sea To Summit Dry Bags are useful for so many things, I use them to put my dirty clothes in as well as if I'm ever in shared accommodation, I can take my clothes, toiletries and mobile in there to keep safe.
Filtered water bottle - minimise your need to use plastic bottles with a Katadyn BeFree
Hip Bag - a bum bag, fanny pack, whatever you like to call it will come in handy. It's perfect for wearing at the airport or around town to keeping your valuables on you at all times.
Passport Pouch - this Sea To Summit Travel Pouch is great for keeping any cards, vaccine information, passports and transport tickets all in one safe place.
2 x shoes - I bring one pair of Teva Lightweight Sandals and some black hiking shoes. Pick a trendy black shoe that can pass on the town like the Hoka Kaha's.
Packing cubes - If you know, you know. Packing cubes really are a game changer when it comes to fitting more in your bag and making it easier to organise. I use 3 Osprey packing cubes, one for undies, one for tops and one for PJs and bottoms. Use a dry bag for dirty laundry and roll any clothes around the outside.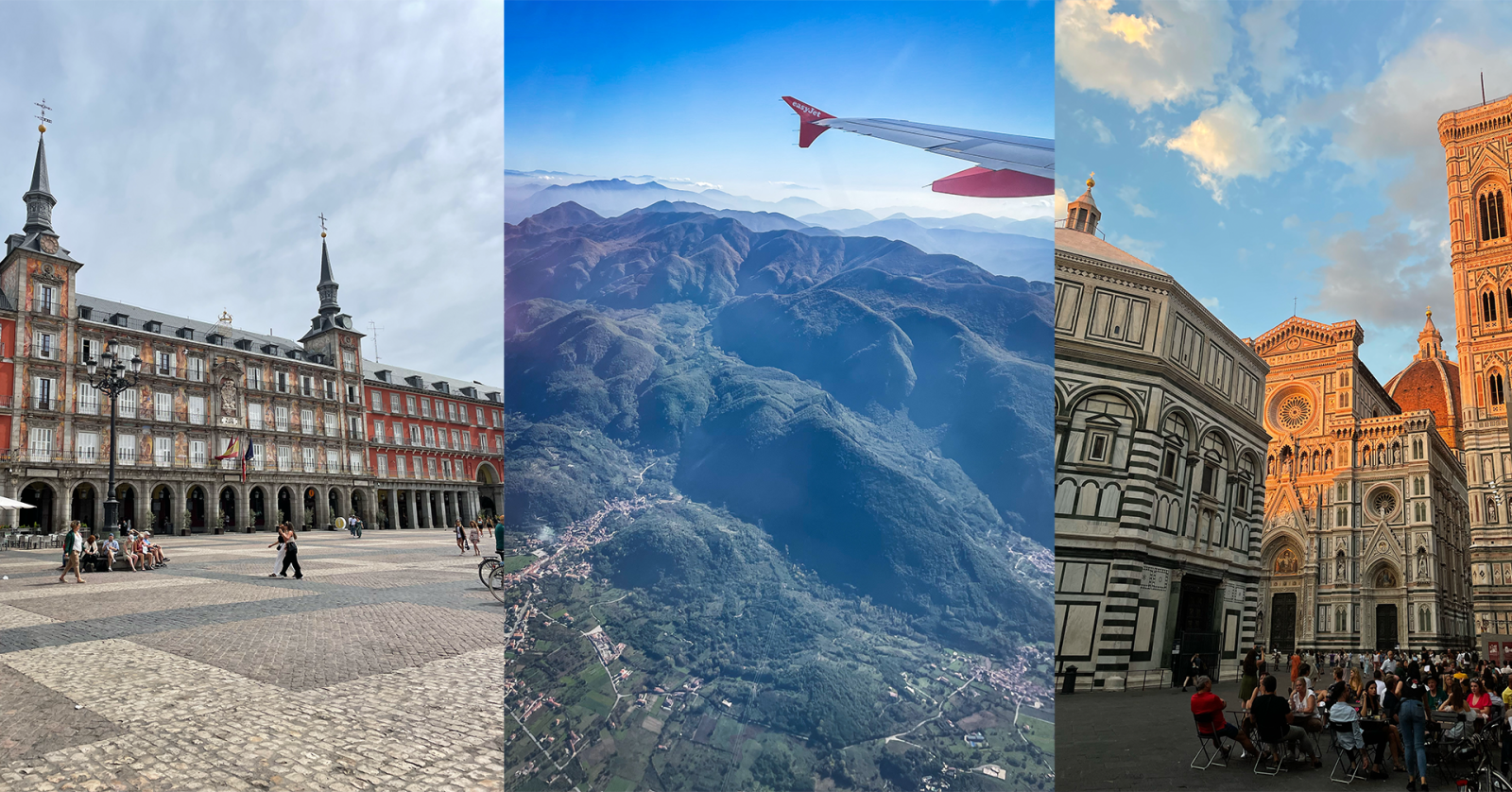 Airline Carry-On Size and Weight Restrictions
Here's a handy table summarising the most common weight and size restrictions for international airlines:

Note: These restrictions are subject to change, so it's always best to check with your specific airline before travelling.
Best Carry-On Backpacks
The Osprey Fairpoint and Fairview 40L are the most popular carry-on luggage travel bags.

Travelling with carry-on takes practice but once you get it right, you might never want to check in a bag ever again!
Not sure what gear you need for your next travel adventure? Chat with our friendly team of Outdoor Gear Specialists in-store or online today and don't forget to share your adventures with us on Instagram by tagging @wildearthaustralia and #mywildearth in your next post.