Disconnect from work, challenge yourself and make a difference in someone's life Huma Charity Challenges are inspired by passionate people who push themselves outside their comfort zone for a good cause. That's why they are giving back to those who sign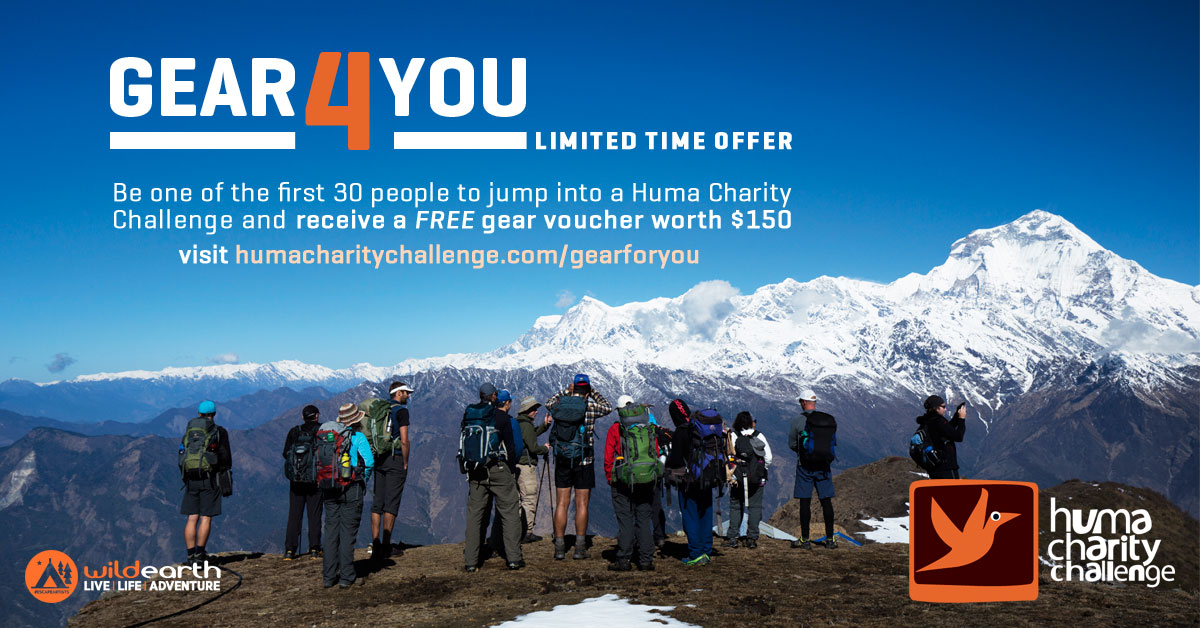 Gear4You: Free $150 Gear Voucher for the first 30 bookings
Disconnect from work, challenge yourself and make a difference in someone's life
Huma Charity Challenges are inspired by passionate people who push themselves outside their comfort zone for a good cause. That's why they are giving back to those who sign up for a charity challenge.
Register by 31 March 2019 and You will receive a free $150 Wild Earth e-voucher to stock up on all the gear you'll need for your trip.
Select a dedicated charity challenge and join like-minded people on an incredible adventure fundraising for the same charity. Or choose an Adventure Challenge and you can fundraise for any registered charity of your choice.
Huma Charity Challenge will help you on your journey to make a difference with fundraising support, physical training tips, preparation for your trip and more.
Learn more about getting involved in a Huma Charity Challenge by clicking here