Whether running through a humid jungle or wading through some stagnant water, it's not uncommon for hikers to discover bloodsucking parasites hitching a lift. The parasite in question? Every hiker's least favourite forest critter… leeches!
Fortunately, leech bites hold no health-danger and in most instances hikers don't even notice these parasites as leeches inject an anesthetic when they bite. So how do you detect and remove such a tricky parasite? Well, a lot of it comes down to simply steering clear of common areas where leeches are found and routinely checking for them when in the bush.
What are Leeches?
Perhaps you've never encountered a leech - lucky you! To put it simply, leeches suck. No Literally, these slimy creatures rely on sucking the blood of their unknowing host (it's called "Hematophagy"). Scientifically known as 'Hirudinea', these segmented worms are characterised by possessing two suckers at either end of their body; a smaller sucker, the mouth, and larger sucker for attaching. Moreover, leeches are generally less than an inch long and dark brown or green, sometimes with stripes, making them hard to spot when in forest or water-ways.
Common Places to find Leeches:
Leeches can be categorized into two types; Aquatic Leeches and land leeches. As the name suggests Aquatic Leeches are found in water, you are most likely to encounter these when taking a dip or passing through a river or lake (usually shallow bodies of water). On the contrary, Land leeches are generally found in damp vegetation, where they wait for an unsuspecting animal or hiker to latch onto.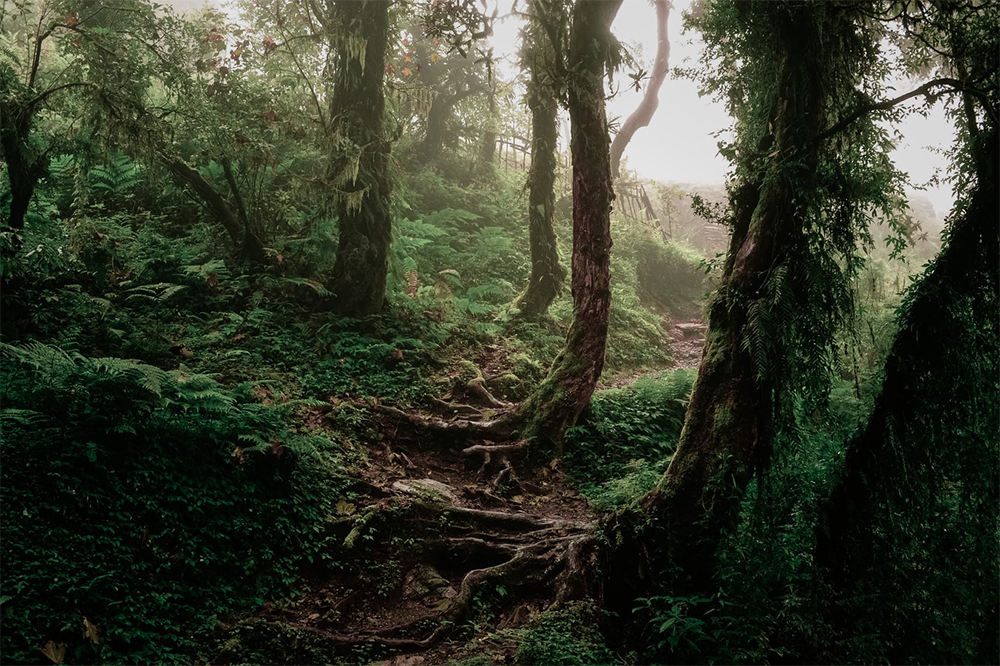 What to do if you get bitten by a leech:
Remove/detach the mouth
To detach the leeches mouth (smaller end), run your finger naill along your skin towards the mouth-end. By pushing slightly sideways you can get the mouth to detach without damaging the skin. DO NOT pull the leeches mouth as this can result in the mouth remaining attached to your skin.
Wild Tip: If you're struggling to get a leech to detach, simply apply some salt or vinegar to it and it will fall off.
Remove the sucker
Once the mouth has detached, remove the sucker by pulling the leech off - this might take some force. After this, quickly flick the leach away before it can reattach.
Treat the bite
Leeches have an anticoagulant in their saliva which prevents blood from clotting, hence, the bite site will most likely bleed a lot. Use tissue or cottons buds to clean up the blood, and clean the site with antibacterial wipes to prevent infection. Place a bandaid over the bite to keep it clean, and use ice if swelling occurs.
How to prevent Leech bites:
Avoid stagnant/still waterways or trudging through damp vegetation as these are common leech habitats. If you have to pass through these environments, routinely check for leeches on your body.
Cover up. Wear long pants and long-sleeved shirts to make it harder for leeches to attach to your skin. It also helps to wear enclosed closed shoes and tuck your pants into your socks to avoid gaps in your clothing.
Use insect repellent. Treat clothes and exposed skin with insect repellent that will dissuade leeches from attaching, we recommend a spray/cream with DEET.
Recommended Insect Repellent: BUSHMAN PLUS PUMP SPRAY 20% DEET INSECT REPELLENT

Even if you're petrified of leeches (like 99.99% of the world), don't let them suck the fun out of your wilderness experience. At the end of the day they are harmless, and the fear of them is likely more dangerous to your day out than they are. So trudge with confidence, knowing you have the information to avoid leech habitats and treat their bites safely.