Making the most of our beautiful winter weather with Sea Eagle
06.06.2018


The Explorer Kayak may not be the fastest paddling craft due to its weight and width, but these features make the Explorers more than capable to deal with white water. The big feature of the Sea Eagle Explorer is the 16 open or shut drain valves, which allow a paddler to run wet with the valves open (where water drain out almost as fast as comes in) or dry with the valves closed for dry paddling. They can easily and reliably run class 4 whitewater or be used to play around in the surf.

They are truly great family kayaks because they are so stable and safe and so versatile. Great for any occasion, with lots of load space.
They can be carried easily for access to convient water entry and exit points.

The low rounded sides make the boat easy to get in and out of. Ideal for kids snorkelling as they can jump in and out easily.

Check out our full Sea Eagle range!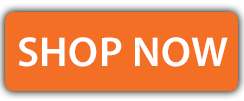 ---
Leave a comment