The outdoors is for everyone.
With Osprey's release of their new range of Extended-Fit Hiking Packs and Daypacks, there's now a backpack to fit every body. Read on to learn more about Greg's experience with the Osprey Extended-Fit packs, and how they completely changed his relationship with hiking...
Do you remember that first hike when you fell in love with the outdoors? That moment that made you hold your breath or stopped you in your tracks? Mine was this trail that was deep in the woods and then, around a bend, it all of a sudden opened up. The narrow views of the forest now went on for miles from a wide ridgeline. A log had fallen to form a perfect bench and I sat there in silence. I committed almost every tree, peak, and valley to memory in that single moment. My eyes were overloaded by the natural wonders of the world. It was like I walked into a real life Monet painting.
I was hooked. My heart was full. I never knew there was so much beauty, and it was all just sitting over the next hill. Were they all like this? As a bigger guy, or "hefty hiker" as I have come to call it, I was missing out on so much by not trying. I held myself back, partly from embarrassment, partly from fear of the unknown. But now there was no holding me back—or so I thought.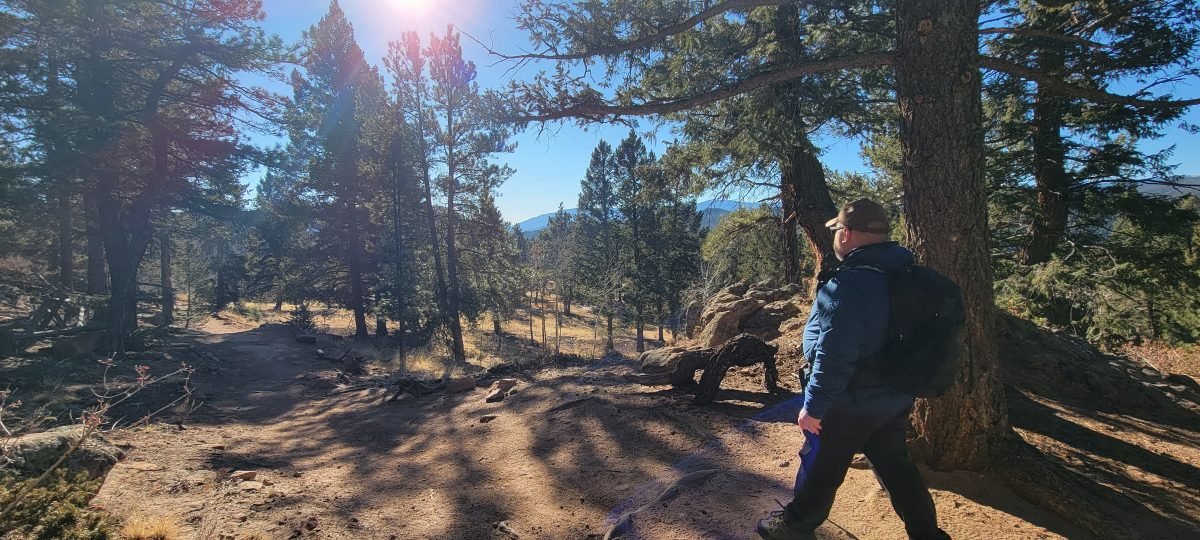 I raced to my nearest outdoor store. I had been hiking in gym shoes and an old work backpack, but now I was all in. I was going to gear up with the best of the best and be ready for my next adventure. I was so excited; I had seen hikers with hydration packs and I thought the idea of not carrying water bottles was amazing. They had chest straps and a waist strap and hip belts that would hold everything in place. There were even packs with straps to hold hiking poles!
This was going to be a great day. This was going to be the day I graduate from a guy walking in the woods to a true hiker!
And then I tried on a backpack. In fact, I tried on pack after pack. My heart, which had leapt to my head with so much joy after standing on that ridgeline, was now sinking with each fit. I couldn't get a single waist strap around my belly. The chest straps squeezed my shoulders together. It was like the outdoor world was telling me that I wasn't allowed to chase that beauty, that view, ever again. I was too big. It was like a slap in the face or, more accurately, a punch in the gut. I had finally found my zen and it was taken by a strap that couldn't buckle. The hiking was going to help me lose weight and enjoy myself at the same time and now it was gone.
Nope. Screw that! I was not going to let that set me back. I was going to pick a pack that I could get to fit the best. I may not be able to use the waist strap or chest strap, but they can't keep me from the hills, peaks, and views that now filled my head day and night. I took a pack and hiked 500 miles, then 500 more. Each step higher and further. Each mile made me love this sport more and more. There was just one small thing still missing, a pack that fit.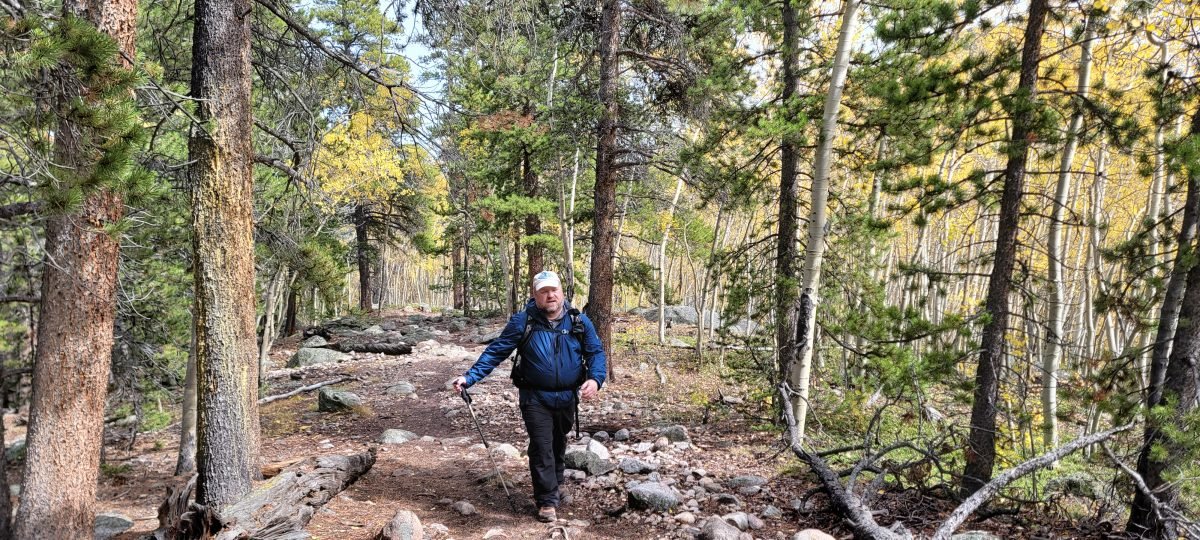 When I found out that Osprey was making a pack for larger hikers, my heart crept its way back to my head again. The joy came back. When they asked me to test the product for them, I was excited but skeptical. When the pack came it was perfect. They didn't send me a comically oversized pack. They didn't make me feel like a "special" hiker. The pack just fit. It was the last bit I needed to feel like I fit in.
It may seem like a small thing for those who can go to a store and find something that just fits right. Having to hike with gear that doesn't fit not only slows you down physically, but it can take a toll emotionally. I couldn't imagine using the little pockets on the hip belt, but now I can. The first time the strap could fit around my waist and my pack didn't slosh around my lower back, I felt like a new man. I felt like a hiker.
I have spent hundreds of hours on the trails in the last few years. I am no longer embarrassed that I might be a little slower. I actually kind of like the looks I get when I show up on a peak at the end of a long hike. Others seem surprised that someone like me can make it there. But I belong and now, with my Osprey Extended Fit Pack, I can feel like I belong too.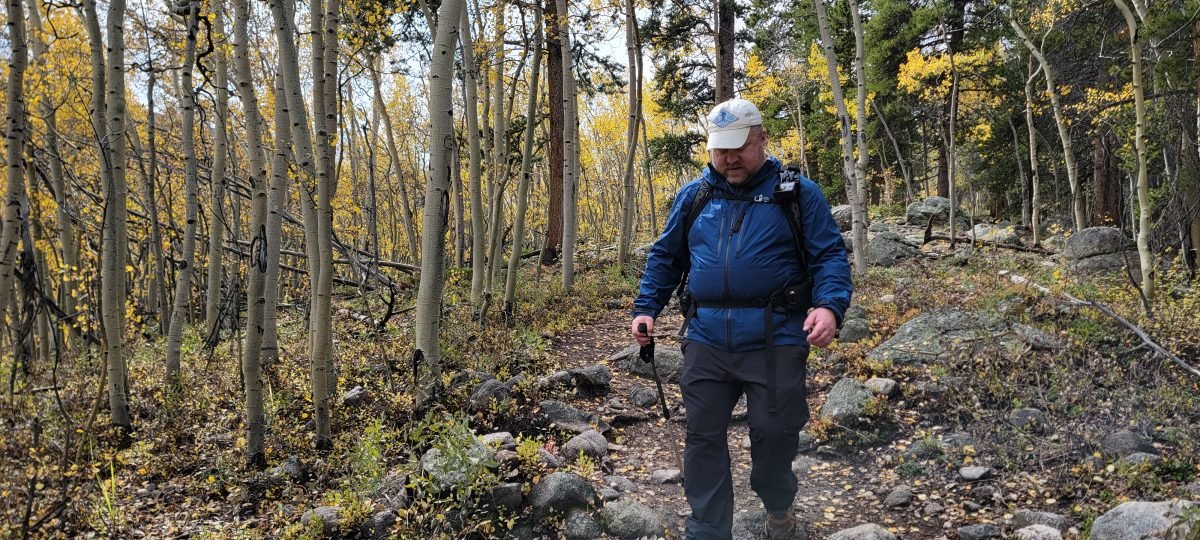 There is nothing that separates me from others on the peak. My pack fits the same. It seems like such a small thing, but for some it is a hill that can't be climbed. I believe that the outdoors and the beauty of nature should be accessible to everyone and it finally feels that way. When I buckle my waist strap, I have a new sense of purpose and am ready to take on the trails. I may not get there first but I will be there at the end, and I won't mind if you see me coming anymore!
Now, I am a hiker.
To check out Osprey's Extended-Fit range click HERE!
This article was originally posted on the Osprey website.
If you have any questions about gear feel free chat to our friendly team of Outdoor Gear Specialists in-store or online today and don't forget to share your adventures with us on Instagram by tagging @wildearthaustralia and #mywildearth in your next post.