The minimalist mindset of 'less is more' comes in handy when planning adventures. Lightweight gear, packed for necessity means having the right things in the right places all within arms reach in your pack.
Less weight on your back is less weight on your mind, so shifting into this perspective gives you more freedom to enjoy your surroundings, immerse yourself in nature and develop into an efficient, mobile and versatile adventurer, the all round perfect nomad.
So, you're asking yourself 'what to pack for a multi day hike'?
Start to think about what you need to take rather than what you want to take. Can one item do what another item can and some? Does this take up more space? Does this weigh more? The list goes on. But shifting into this mindset will make your time outdoors more enjoyable, and your shoulders will thank you for it too.
Luckily, you don't have to do all the thinking. One of our best recommendations for any adventurer wanting to be the most efficient, comfortable and versatile outdoors man or woman, is to ask themselves an age old question, Tent vs Hammock? Sure, the tent is iconic, it's the first thing you associate with camping but if you're on the hunt for a more lightweight and unique set up, then a hammock could be for you.
These days the backpacking hammock tent has developed into one of those 'multi-tools', that being equipped with can make your outdoors experience efficiently effortless. Of course, the tent will forever hold a time and a place in your heart (and in your pack). But for now consider pulling out the pegs and switching up the grassy patch for tree trunks. Here are some of our staff picks for the best hammock tents, and why we think you'll love them too.
1. The DD SuperLight FrontLine Hammock Tent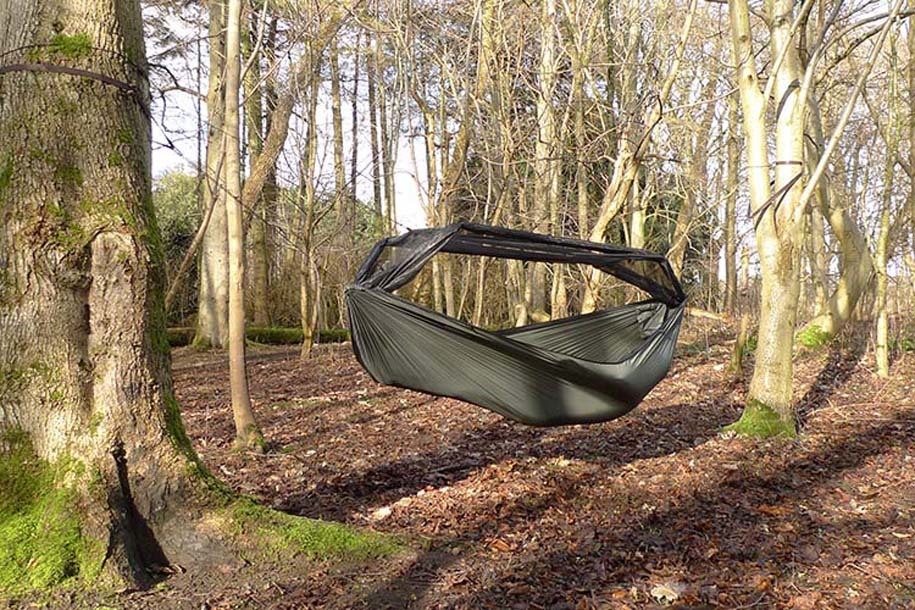 The DD hammock tent is made from a lightweight ripstop nylon and only having one main layer, the suspension kit including SuperLight Karabiners, Tree Huggers and Whoopie Slings, makes this hammock not only great value but the ultimate expedition hammock for those on the trail. DD have really considered comfort, the new spreader pole system makes the hammock more spacious and breathable, and the quickly-deployed suspension kit makes you wonder why you ever slept on the ground in the first place. But above its nice features and spacious interior, one quality that makes this hammock a home run is the integrated mosquito net. The 100% bug-free fine netting is the icing on top when it comes to you getting a sound night's sleep.
Specifications:
Size: 2.7m x 1.4m (comfortable for people up to 6ft 5in and 100kg)
Colour: Olive Green
Weight: 620g (Hammock only)
Includes: SuperLight Frontline Hammock, Superlight suspension kit inc. Superlight karabiners, elastic cord, 2 x spreader poles, stuff sack
Weight limit: 100kg
2. The Hennessy Hammocks Expedition Classic Hammock Tent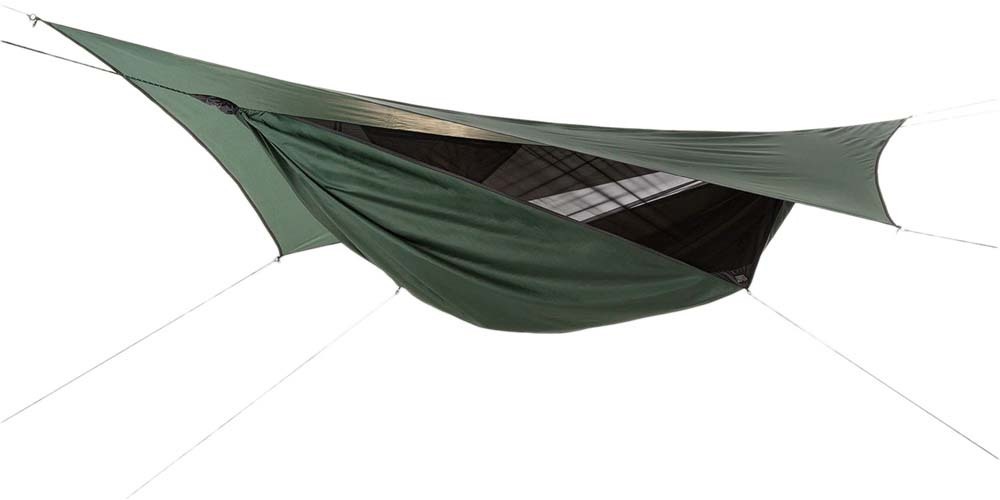 The Hennessy Hammock Expedition Classic is our most popular and versatile model including it's patented asymmetrical shape and structural ridge line, ensuring exceptional comfort and a perfect setup. The Hammock is super tough, all purpose and great for backpacking, family camping, expeditions, kayaking, motorcycling, you name it. It's made from a 70D Oxford nylon with a polyurethane coated polyester rainfly. Making this model especially an absolute powerhouse when it comes to staying comfortable while maintaining durability.

Specifications:
Height Limit: 183 cm
Packed Weight: 1176 g
Packed Size: 4" x 7" x 9" (10 cm x 18 cm x 23 cm)
Weight Limit: 114 kg

3. The Grand Trunk Double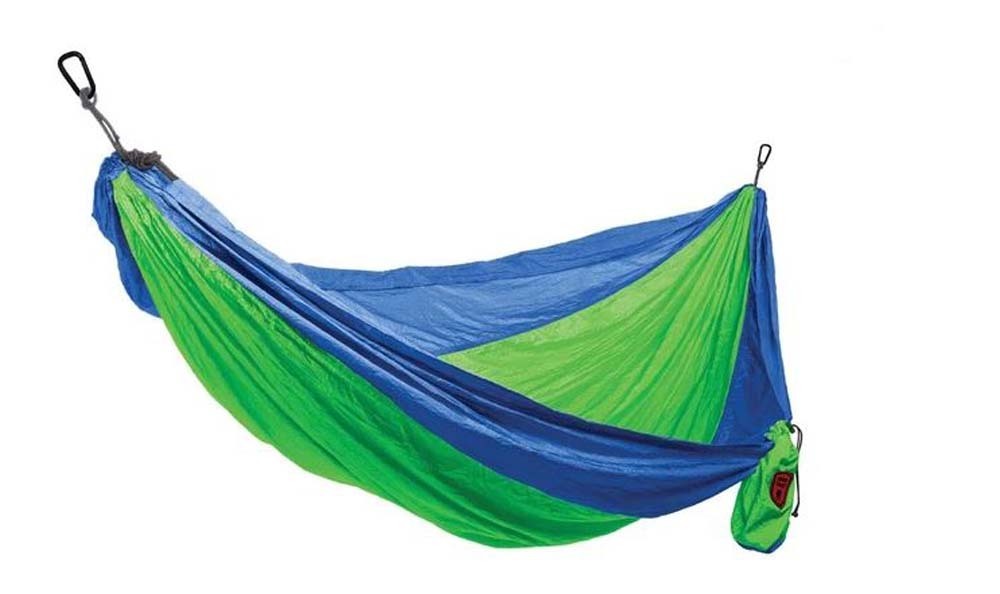 Words don't do the Grand Trunk Double's easy set up justice. With it's triple lock stitched seams, ready to hang straps, and double nautical grade carabiners, you and your camping buddy can be swaying in comfort almost immediately. Although it's not a 2 person hammock tent, sharing a hammock is just yet another way to lighten the load and this all-in-one, two person arrangement, is both fun, efficient, and affordable.


If you're interested in putting the hammock hype to the test, maximizing your comfort and never looking at two trees 8ft apart the same way again. We've got you covered. Come and have a chat with our experts about ways you can reduce your gear and lighten the load!