Outdoor Gifts For Him
Give the gift of the outdoors to a special man in your life! This guide features a few of our top picks for every man from the 4WD junkie to the gadget-obsessed.
08.12.2015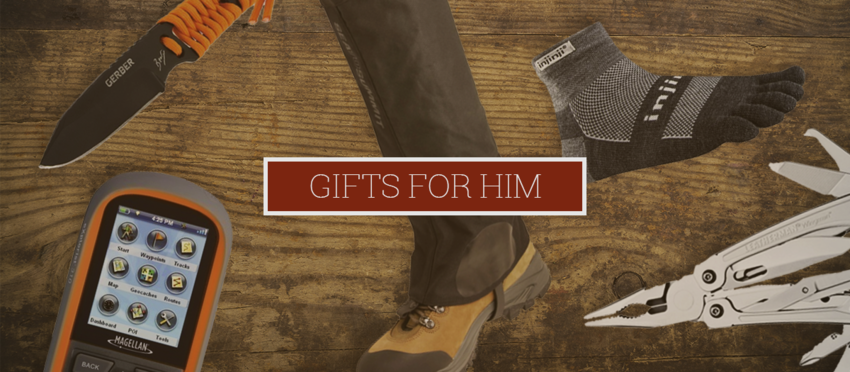 This is the ultimate gift for anyone who loves going off road in their 4WD. Not only are these easy to use but they are the most accurate way of decreasing your tyre pressure for improvement in traction. Whoever you give these to will be the envy of all his mates!

These gaiters will protect your legs from all the scratching, bashing, leeches and bugs that our great country has to offer. They will help you enjoy the outdoors even more and keep safe for the next day's outing. Perfect for men who enjoy a spot of hiking!

This swag is full of features, it is made from high quality materials and comes at a very affordable price. This is definitely the pick for hot summer days when you don't want to use the full canvas over but still need that protection from those annoying bugs. This design is perfectly suited to quick and east getaways - choose this gift for a man who truly loves being out and amongst it.

This is the go-to tool for Mr Fix-It! It is pocket size and lightweight, and packed full of the tools you need. We always like to keep one in our packs as well as in the car - perfect for quick repairs. They also come with a hefty 25 year warranty... what more could you ask for?

This is a performance based stove that doesn't mess around. It burns white gas, kerosene and unleaded fuel making it the best companion to take anywhere around the world. This model has won many awards and continues to be the go-to high performance stove for serious adventurers.

Perfect for any guy who's into gadgets - the preloaded maps in this bad boy will make sure you never get lost. Use it for routes, waypoints & geocaching and enjoy the long battery life and IPX7-compliant waterproof design.
See our full range of gifts for him here!
---
Leave a comment