Princeton Tec Helix Lantern Range - Compact and Collapsible. We love them!
05.09.2016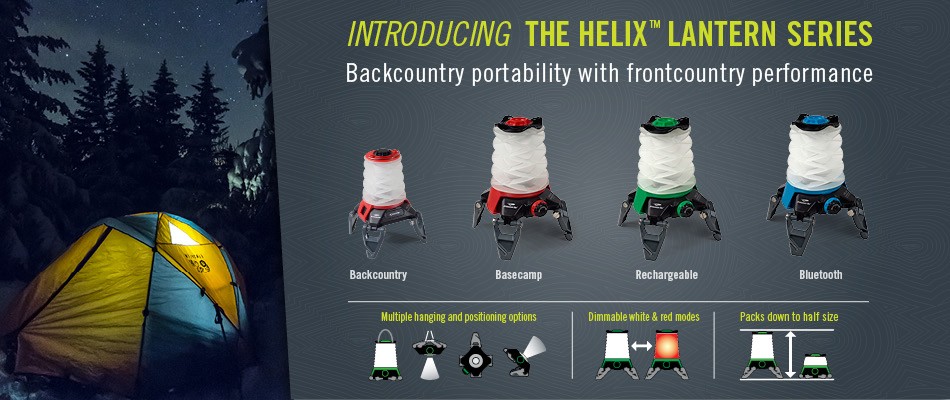 When we first saw theses lantern we knew we had to get our hands on them and when we did there was no question we had come across a well designed, fully featured compact lantern that we just had to share with you!
When getting away it is always nice and necessary to have light! Whilst traditional fuel lanterns can be bulky, heavy and not to mention messy with the liquid fuels the Helix Backcountry Lanterns are here to keep you illuminated and without all the fuss. Expand the lantern out when you need it and then pack it down to half of its height for storage or transport.
Weigh in at a respectable 155 Grams the Helix Backcountry 150 Lumen Lantern gives you a bright light which is diffused and completely controllable allowing you to adjust the brightness to suit the condition. Fold out the feet to sit it stable on any uneven surface and then simply fold out the hanger and take it to the tent to use as a tent globe. Get up to 32 hours of illuminated adventures before you need to change the 3 AAA batteries. With the options to change to red mode you'll never be spotted again with this low profile functionality.
If you're looking for a lantern that you can use for any situation then check out these compact Princeton Tec Backcountry Lanterns - we have no doubt your adventures will be brighter.
---
Leave a comment