Review of the LifeSaver Liberty Filtration Water Bottle
The LifeSaver Liberty™ is the worlds' first and only portable water purifier which is a bottle with an inline pump combined. The water filter market is currently split between bottle filters which filter the dirty water as needed and pump filters which
27.12.2018

LifeSaver Liberty Water Filter

LifeSaver had this to say:
The LifeSaver Liberty™ is the worlds' first and only portable water purifier which is a bottle with an inline pump combined.
The water filter market is currently split between bottle filters which filter the dirty water as needed and pump filters which filter at the dirty water source into a vessel of your choice. Lifesaver have managed to incorporate both in one unit which is a world first and although the Libery holds only 400ml, it does still function as a bottle. Water is filtered down to 0.015 microns which is better than the market standard of 0.2 microns.
Lifesaver also state:
Removes Virus – 99.999%
Removes Bacteria – 99.9999%
Removes Cysts – 99.99%
The main categories that shall be covered for this testing are as follows below. This is the experience that a first time user opening a packaged Liversaver Liberty will have.
Priming
The Lifesaver has an initial priming stage which needs to be completed with clean water so please make sure to read the instruction booklet before using it for the first time. The instructions are easy to follow for this essential step.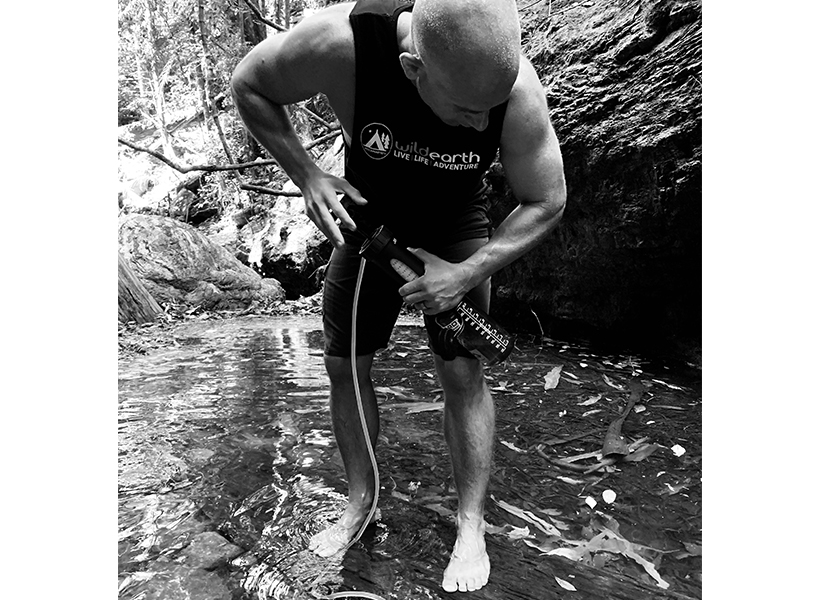 Use as bottle filter
The Lifesaver is a pressurised pump so the flow rate depends on how much pressure is in the system and how open the tap is. I found it easiest to pump a few strokes and then use the tap rather than keeping the tap open and pumping while in flow. As previously mentioned, the capacity of the bottle is 400ml which is not a large amount but still 400ml more than any other pump filter on the market.
Use as a pump filter
Your primary method of producing clean water, especially for longer periods on the trail. The Liberty has an above average flow rate at 1.2 litres per minute and that proved to be a valid claim only if the filter was already full, when the filter was empty it processed 1.0 litre per minute but this is just the first minute. Once the Liberty is full of water, it's pump stroke is incredibly smooth and efficient to use for longer periods of time. The in-line system works well and as long as the correct position is assumed while in use then productivity is achieved.
Cleaning and Maintenance
The Liberty breaks down very easily for cleaning which is essential to reach the 2000 litre lifespan of the filter but how does one know when that lifespan has been reached without recording volume. Lifesaver have incorporated Failsafe technology which is an indication of when the cartridge in the Liberty needs replacing because the filter will stop passing water once the pores become blocked by contaminants. This Failsafe method allows the user to eliminate guesswork from the decision. In my experience not very many people purchase replacement cartridges for water filters but still make sure that you have access to one.
Storage
It is very important that the storage instructions are read as well or the risk of drying out the filter could occur which is not covered by warranty. This is avoided by leaving an inch (2.5 cm) of water in the Liberty at all times. The instruction manual specifies that failure to do so will cause the membranes to dry out and the system to shut down which requires a new replacement filter to be purchased.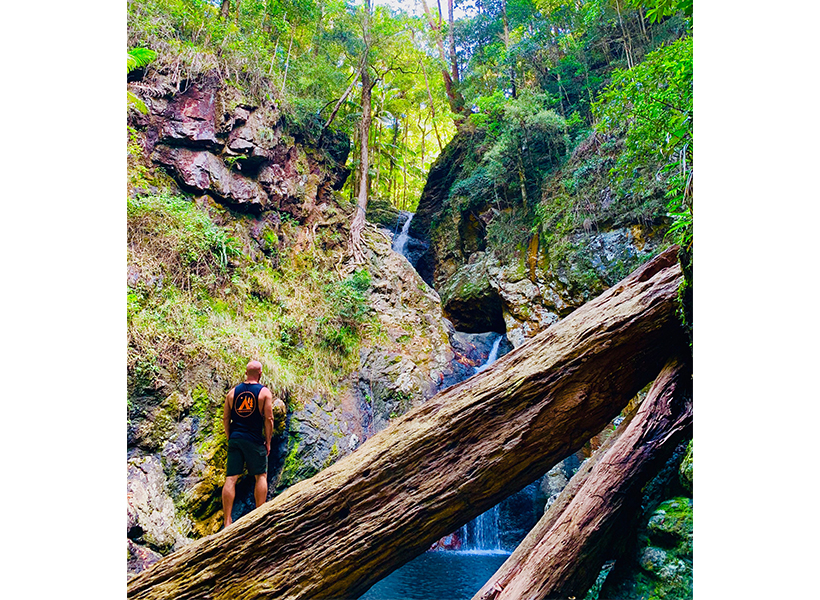 In conclusion
When a product ventures into more than one category it is usually not done as well as if it specialised in one. This product excels as a water filter and does very well as a water filtration bottle. Sure it would be convenient to have more than 400ml available as a water filter bottle but that would imply a heavier and cumbersome product. Lifesaver have developed something unique and highly functional with the Liberty and since water is our most essential of all life sources, increases our need for new developments in portable filtration.
Darwin Andrews
Wild Earth Crew
---
Leave a comment