Road Trip Hacks to Make Travelling Easier
Long road trips can be draining, especially if you're not adequately prepared. Whether you're travelling solo, with mates or with kids, below are some ways you can make your next road trip more enjoyable!
24.09.2015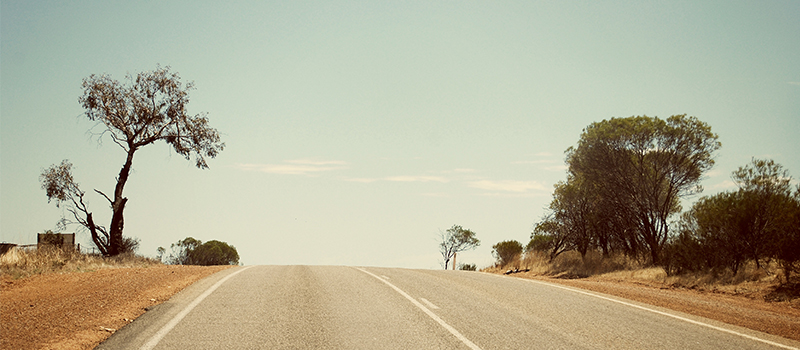 Audiobooks
Audiobooks are a great way to keep entertained, especially if you need a break from music. You can buy audiobooks on CDs, purchase them online and sync them to your phone, or use an app like Audible. As an alternative to books, you can also download podcasts or stand up comedy to help pass the time.
Device Charging
Technology is mighty helpful on a roadtrip – many people use their phones for music and navigation, and also have a couple of devices on hand to keep the kids entertained. There's nothing worse than having your phone or tablet run out of battery on a long trip, so why not purchase a solar charger to keep everyone happy? We love this solar recharging kit from Goal Zero.
Water Bottles
Keeping hydrated is incredibly important, especially if you're in an air conditioned car all day. The night before you leave, half-fill your waterbottle with water, turn it on its side and put it in the freezer. In the morning, fill the rest with water and you'll have a cool drink all day long. Nalgene waterbottles are perfect for this.
Google Maps' phone app has some handy features for when you're in an unfamiliar area.
Save a section of the map for offline use – this feature lets you access your maps even if you're out of network range.
Drop a pin where your car is parked – this way you don't have to worry about losing your car in an unfamiliar area.
Turn on the live traffic view – this will help you plan ahead and possibly avoid congested routes.
WikiCamps is a crowdsourced database of camping grounds, caravan parks, hostels and roadside stops. It has over 20,000 listings in Australia, meaning that you can make educated decisions about where to stop during the day or overnight. The information included with each listing is invaluable: you can filter the listings by things like price, facilities, 4x4 requirements and even WiFi availability.
The cost of petrol can greatly eat into your holiday budget – use an app like Fuel Map to seek out the cheapest petrol on offer. Like WikiCamps, this app is crowdsourced, meaning that the information is updated by roadtrippers just like you.
Document Your Adventures
Document your roadtrip by taking snippets of video of your time on the road. This can be a great way to remember the journey and can also make for a fun project for you or the kids. Setting up a GoPro on your dash (facing outwards to the road) can give you some surprisingly great footage, especially if you're travels involve interesting scenery.
---
Leave a comment