5 ways time in nature can improve your mental health.
The relationship between humanity and nature is as strong as it gets. We know that we depend on nature for our very survival, yet we can sometimes take it for granted. Society is more connected online than ever before but following global lockdowns, many of us have been left feeling anxious, disconnected from each other and disconnected from the natural world around us.
There are some great resources and facilities available for those who battle mental illness or are experiencing it for the first time (scroll to the end to check them out). Research continues to showcase the importance of getting a daily dose of nature to elevate one's happiness and ease anxiety. Here are 5 ways bringing nature into your everyday can improve your mental health.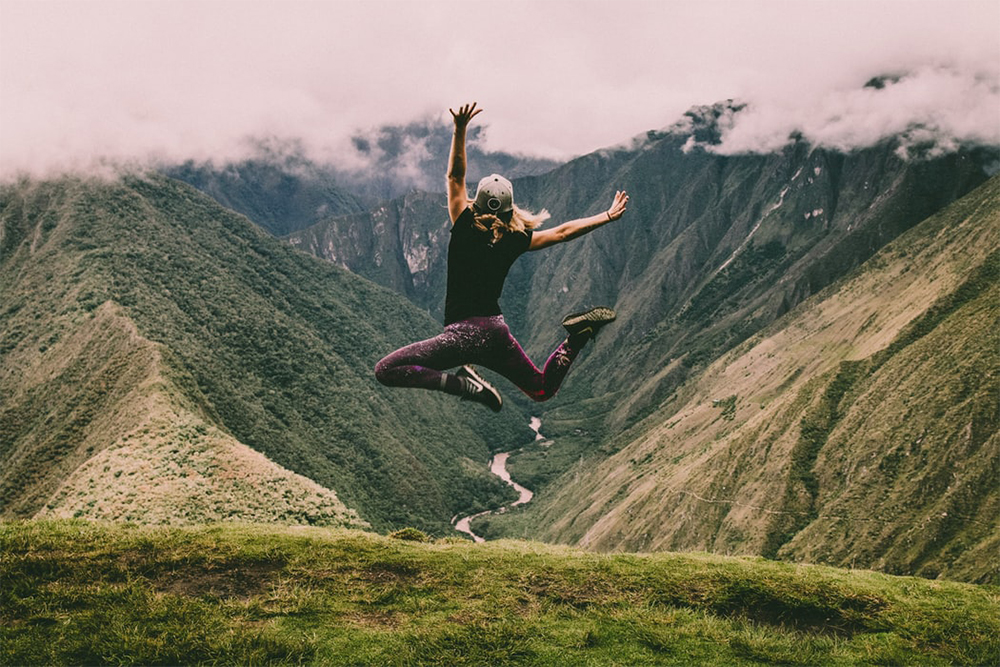 1. Escape the hustle
As the world urbanises globally, less and less people are able to access nature in their daily lives. This is concerning as nature can be one of the few places where the noise and tone of the world is muted, it is here that people can have reflective and clear thoughts. So momentarily escape the anxiety of electronic devices or traffic, and step out for a natural experience.
2. New Perspective
The beauty of nature can create a sense of wonder showcasing the interconnectedness of all things. If you find yourself in a negative headspace, take a break in nature, be it a picnic or walk, to see things from a fresh perspective.
3. Being Active
Sometimes it's best to ditch the hype of the gym for a peaceful hike, run or paddle through nature. Evidence has found that exercise can improve mental wellbeing, as it releases endorphins associated with happiness and positive thought. So by exercising in nature you're essentially boosting your self-esteem and well-being in a calm and beautiful environment!
4. Change it up
Poor mental wellbeing can often be caused by feelings of repetition or mundanity, perhaps triggered by your work or home environment. A unique characteristic of nature is it's sheer diversity, making for an environment that is different and ever-changing. For those who seem to view the world with a grey perspective, this abundance and diverness can add a splash colour and intrigue into their lives.
5. Creating a network of support
By spending time in nature you are bound to bump into new people, with shared interests. Whether your rock climbing or hiking, the people you meet can help you through the bumpy trails and scary climbs of life. It's important, when you feel comfortable, to have open and authentic conversations about how you're doing. Rather than simply a weekly meet up, this network of support will rest upon a shared appreciation for nature and those who adventure in it.
Remember, no matter who you are, getting outside and reconnecting with nature is a key to living a happy balanced life. Regardless of whether you live in a big city or rural town, take the time to prioritise time in nature and remember that "nothing in nature blooms all year round, so be patient".
The impacts of the coronavirus (COVID-19) outbreak, physical distancing and isolation can make us feel anxious, stressed and worried. Read about what you can do to look after your mental wellbeing and look out for those around you as we tackle these challenges together.
Getting help now:
If you need help right now, it is available 24 hours a day, 7 days a week, anywhere in Australia. Lifeline 24-hour crisis line: 131 114.

Helpful Resources:
5 WAYS TO WELLBEING
The Research: Nature and mental health: An ecosystem service perspective
Experiencing Mental Illness - and want help?
Be sure to let a loved one know about your plans and share the adventure with us, by tagging @wildearthaustria and #wildearth for a chance to be featured!