Team Wild Earth Gear Up For The Wildside Adventure Race
Wildside​ ​Adventure​ ​Race,​ Canberra - ​30​ ​Sept​ ​-​ ​7​ ​Oct,​ ​2017. Canberra, is well known for it's culture, history, art and science, although it's the natural beauty of the nation's capital
22.09.2017

Wildside​ ​Adventure​ ​Race,​ Canberra - ​30​ ​Sept​ ​-​ ​7​ ​Oct,​ ​2017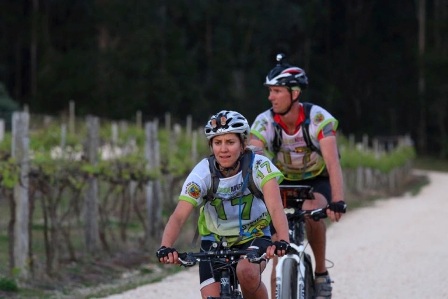 Canberra, is well known for it's culture, history, art and science, although it's the natural beauty of the nation's capital that
will be the focus of the 2017 Wildside Expedition Adventure Race. "This part of Australia is stunning, featuring river gorges,
alpine mountains, hidden lakes, winding trails and plenty of forest", says Race Director, Richard Old. The ACT is the perfect
location for an epic adventure, both organisers and competitors are excited for what lies ahead.
Mixing it with some of Australia's best adventure racers will be Team Wildearth, comprising of Queenslanders, Gary
Sutherland and Gary Palmer, along with Chris and Michelle Delaney (NSW). The team of four must stay together for the entire race, navigating their way through an arduous 400 kilometre course that is only revealed to them the day before the race start.
Relying on a map and compass for directions, athletes are sure to be pushed to their limits, as they race off road, battling
fatigue, for up to five days of trekking on foot, mountain biking, kayak paddling, and abseiling. "That's part of the fun of
adventure racing, you never know exactly what you're in for", says Michelle Delaney. "We have an experienced team and
are looking to be competitive, all going well we will cross the finish line around day 3", she added.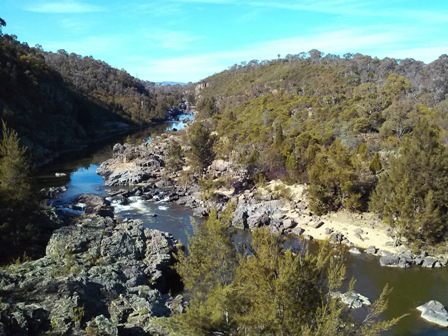 Team Wildearth will be led by Australian Adventure Racing legend, Gary Sutherland. "Success in adventure racing requires
skill, endurance, determination and the right gear, so it's great to have the support of Australia's adventure gear specialists.
Wildearth has all the top brands, experienced staff and a fantastic online store", says Gary. "Having the right gear can make
all the difference, especially in cold, testing conditions, like we expect to encounter in Canberra."
The 2017 Wildside Adventure Race will begin Monday 2nd October and represents the Australian leg of the Outdoor Race
World Tour and Race 4 of Adventure 1's Australian Adventure Racing Series.

Follow all the action on our Facebook Page
---
Leave a comment