The Wild Earth gear experts pick the sleeping bags that keep them warm and snug for those nights on the trail.
When on the trails, your Sleeping Bag becomes a literal home. It provides warmth, allows you to rest and offers some of the best sleep ever! No matter the type, commitment or length of your next adventure it is imperative your sleeping bag is up to the challenge. Because a poorly insulated sleeping bag can make a cold night feel a whole lot longer…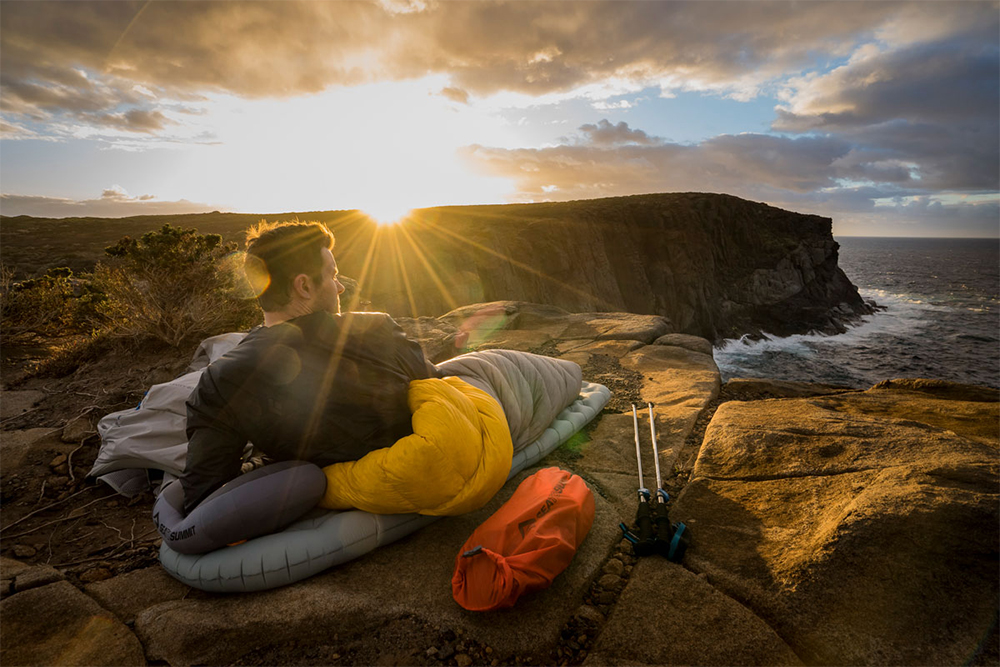 There are a lot of sleeping bag models and options out there to choose from, and sometimes this can leave hikers confused as to which model is right for their adventure. So before you choose your next sleeping bag, consider the following factors.
1. Temperature Rating - All sleeping bags come with a temperature rating, this is the temperature range they are designed for. Ensure you choose a bag that has a 'Comfort' and 'Limit' rating that is within the temperatures you expect to encounter.
2. Fill - Consider the insulated fill in your sleeping bag - Down or Synthetic?
DOWN FILL
SYNTHETIC FILL

Down is the warm and fluffy feathers that reside below a birds exterior feathers. They are used as 'fill' within a sleeping bag to provide insulation and loft.

Generally warmer, better thermal performance.

Better warmth-to-weight ratio

Great compressibility for travel.

Polyester fibres woven into sheets of insulation, these are then sewn into the sleeping bag to provide loft and warmth.

Still withholds thermal properties when wet.

Better price-point

Sustainable and ethical options
3. Length - Sleeping bags generally come in two lengths - regular and long. Regular sleeping bags are great for those under 6ft in height, whereas, long sleeping bags provide comfort for taller individuals.
4. Shape - They are several sleeping bag shapes on the market including;
Mummy-fit - Great warmth-to-weight ratio. Designed to account for the sleepers contours, to keep them warm and comfortable.
Rectangular - Simple and inexpensive; this style is great for kids and can be opened to be used as a blanket.
Tapered Barrel - Semi-tapered fit but still has plenty of space - this shape has a better temperature rating than a rectangular bag.
Double - Allows two people to sleep in one bag; great for car camping or 4x4 camping. Some single sleeping bags can be zipped together to form a double shape.

​
5. Weight - Ensure you compare the warm-to-weight ratio of various bags, the goal to find the compromise between thermal comfort and pack weight.
6. Volume - A sleeping bag's ability to expand and uncompress is called it's 'loft'. The higher the loft the better a sleeping bag can insulate and dry-out. Consider the volume and loft of your sleeping bag when compressed and uncompressed, as space in your pack/tent may be limited.
7. Additional Features - Consider whether your sleeping bag has the following extras;
Hood - great for retaining warmth and keeping the upper body warm
Internal pockets - perfect for storing electronics, batteries or snacks.
Storage Sack - a looser storage sack allows your bag to re-loft and dry-out when not in use.
Ethically Sourced - Does your down product have a RDS (Responsible Down Standard) certification?
Our Gear Specialist's Top Sleeping Bags:
Our do it all performance 0-5°C compact Sleeping Bag - SEA TO SUMMIT ASCENT 1 ACI DOWN SLEEPING BAG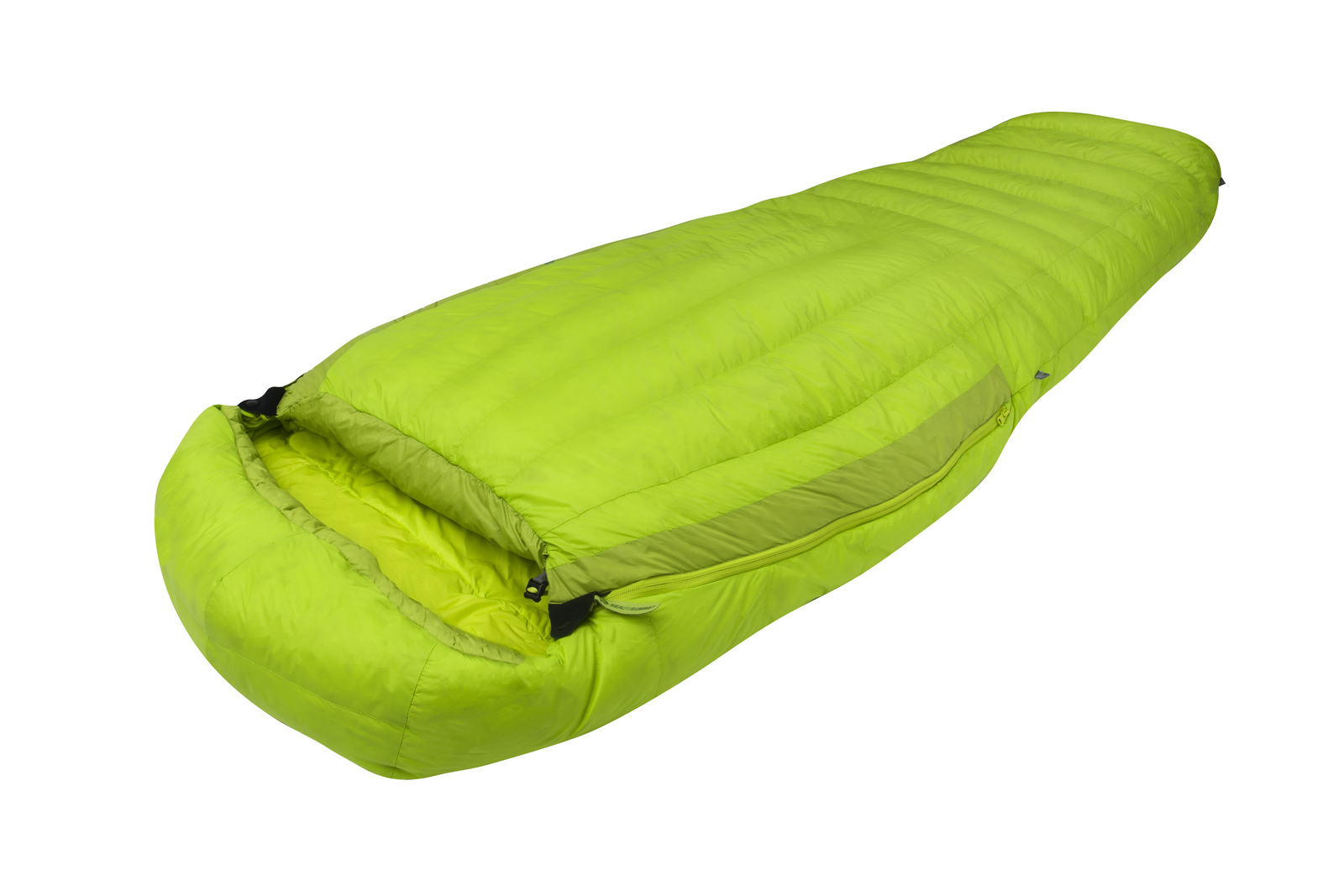 Our Best entry-level 0-5°C compact Sleeping Bag - ROMAN PALM VISA 0° COMPACT SLEEPING BAG
Our lightest 0-5°C sleeping bag - MENS: SEA TO SUMMIT SPARK 2 SPII DOWN SLEEPING BAG / WOMENS: SEA TO SUMMIT FLAME 2 FMII WOMENS DOWN SLEEPING BAG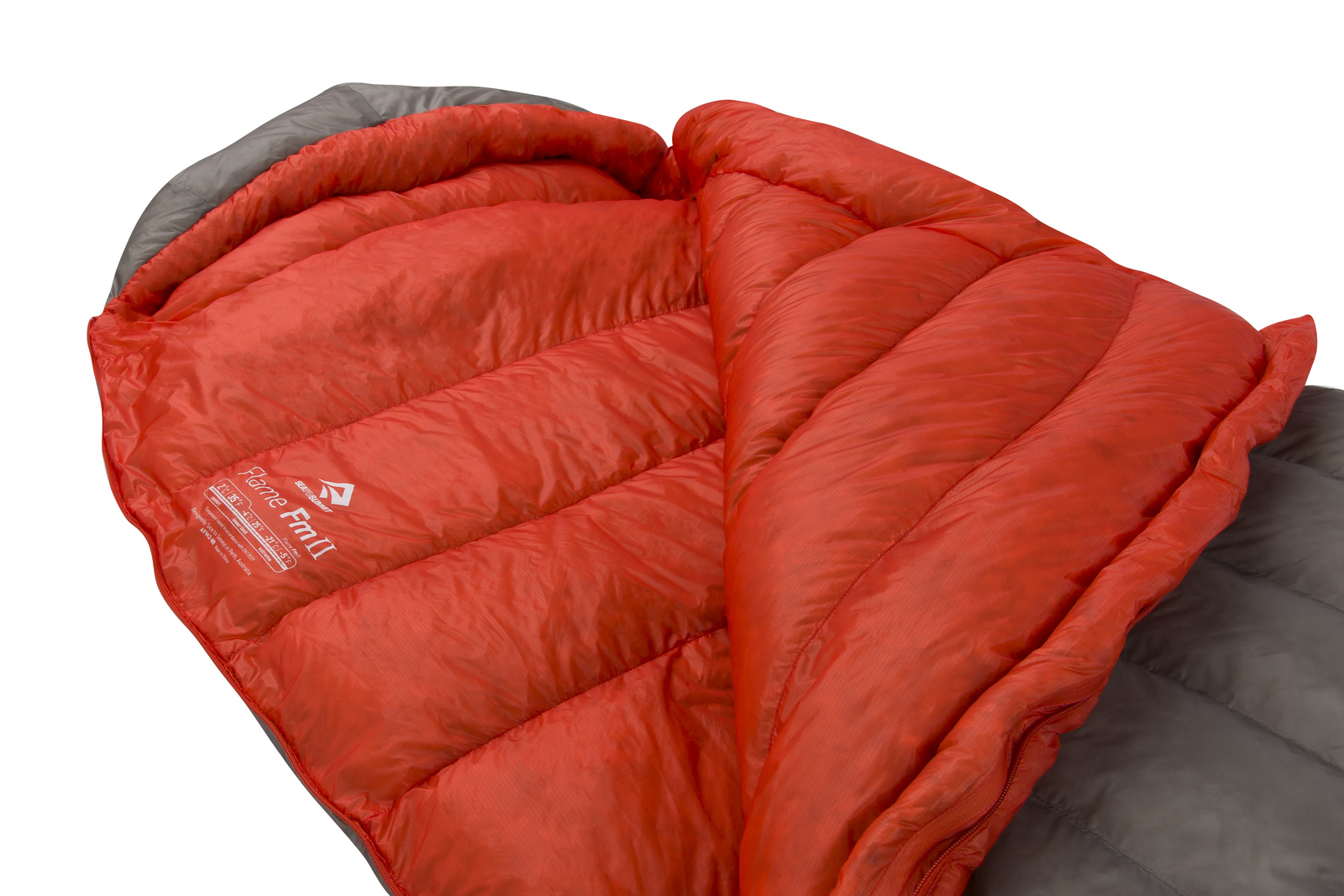 Our most spacious 0-5°C compact Sleeping Bag - SEA TO SUMMIT TREK 1 TKI DOWN SLEEPING BAG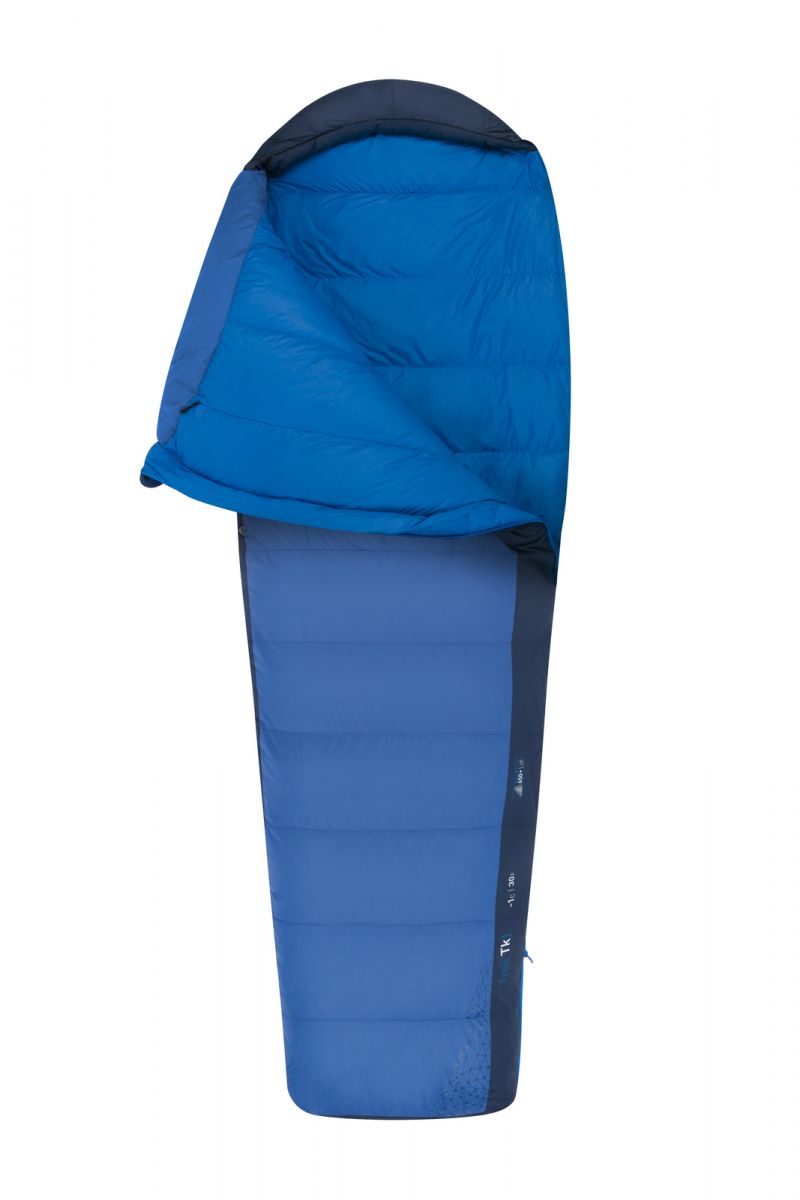 Our most durable 0-5°C compact Sleeping Bag - CARIBEE DEPLOY 1300 0° SLEEPING BAG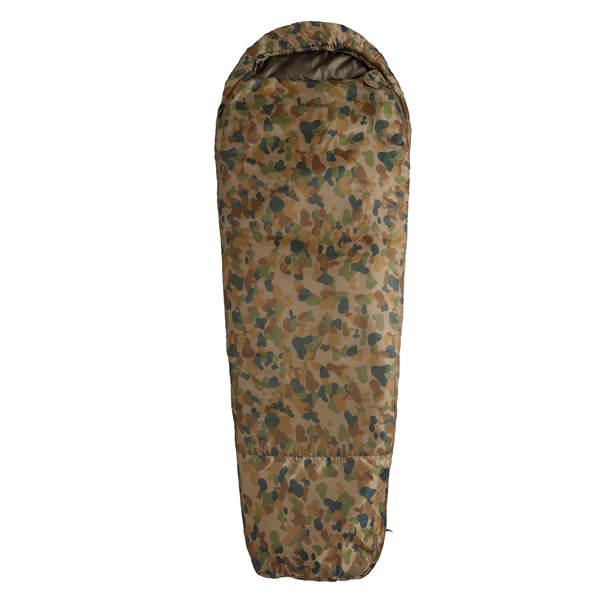 Our Best value 0-5°C compact Sleeping Bag - BLACK WOLF HIKER 300 DOWN SLEEPING BAG​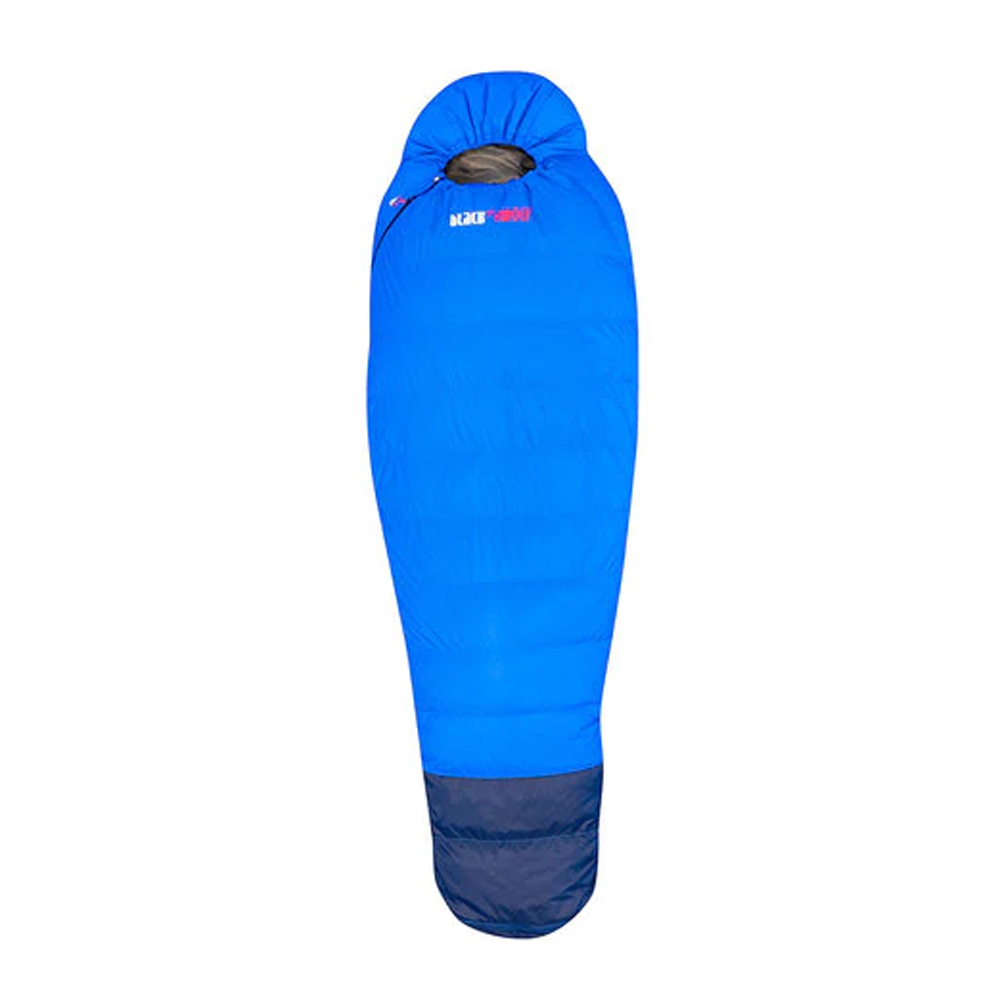 Our most field-tested, Go To, Staff favourite 0-5°C compact Sleeping Bag - EXPLORE PLANET EARTH SCOTT 500 0° COMPACT DOWN SLEEPING BAG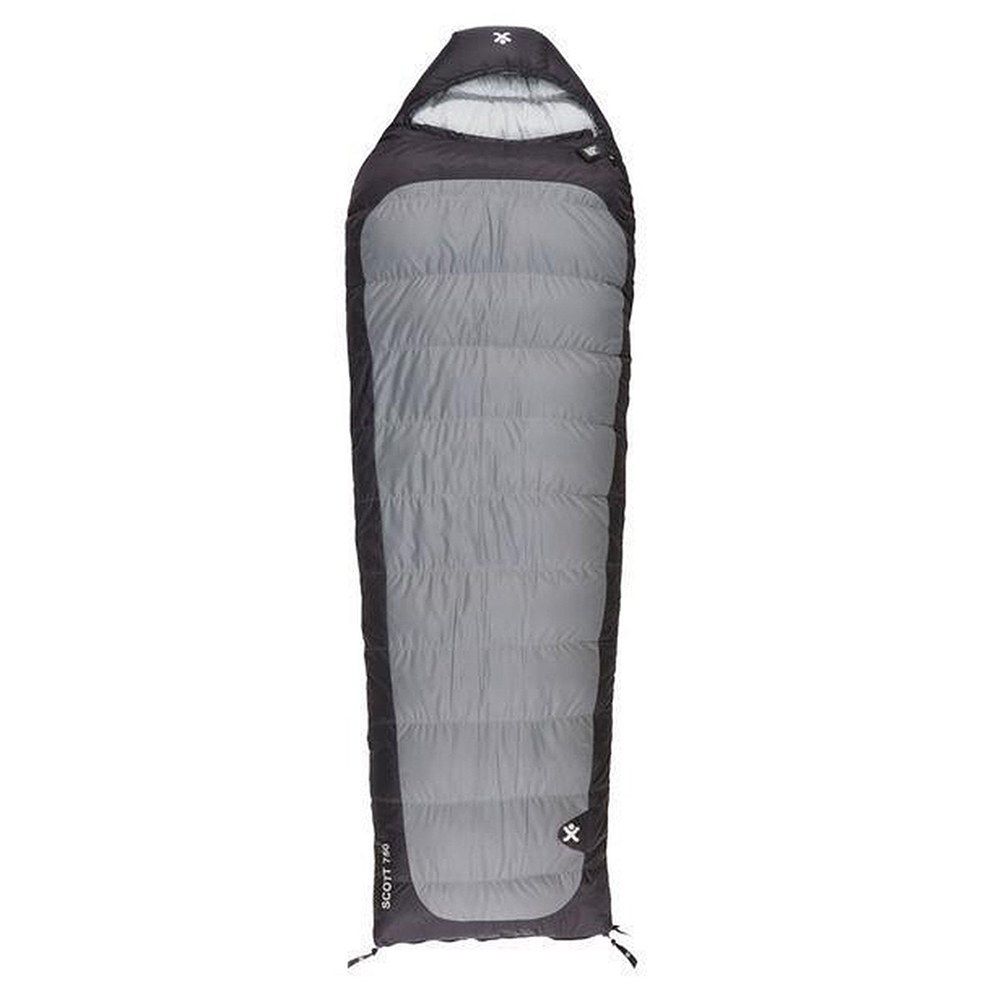 Adding a liner to your sleeping bag is a great way of increasing its temperature rating and comfort, expanding the usability of your bag in colder conditions.
When on the trails, proper sleeping is vital for recovering for the next day's challenge. So make sure you pack the right sleeping bag, capable of keeping you warm and comfortable no matter the conditions.
Our Gear Heads are always available to answer any gear questions and help you choose the perfect sleeping bag for your next trip.