Get cosy or get cooking - make the most out of your fire with these campfire tips.
1. Build a fire lighting kit
Cut your fire lighting time in half by pre-building a kit that has all the essentials you need to spark your fire. We recommend including a lighter/matches, dry fuel (wood shavings, bark…), fire lighters, paper or anything that may help you light your fire in a rush. Including a flint and steel and knowing how to start a fire with one, is also a great option for when you're without matches/lighter.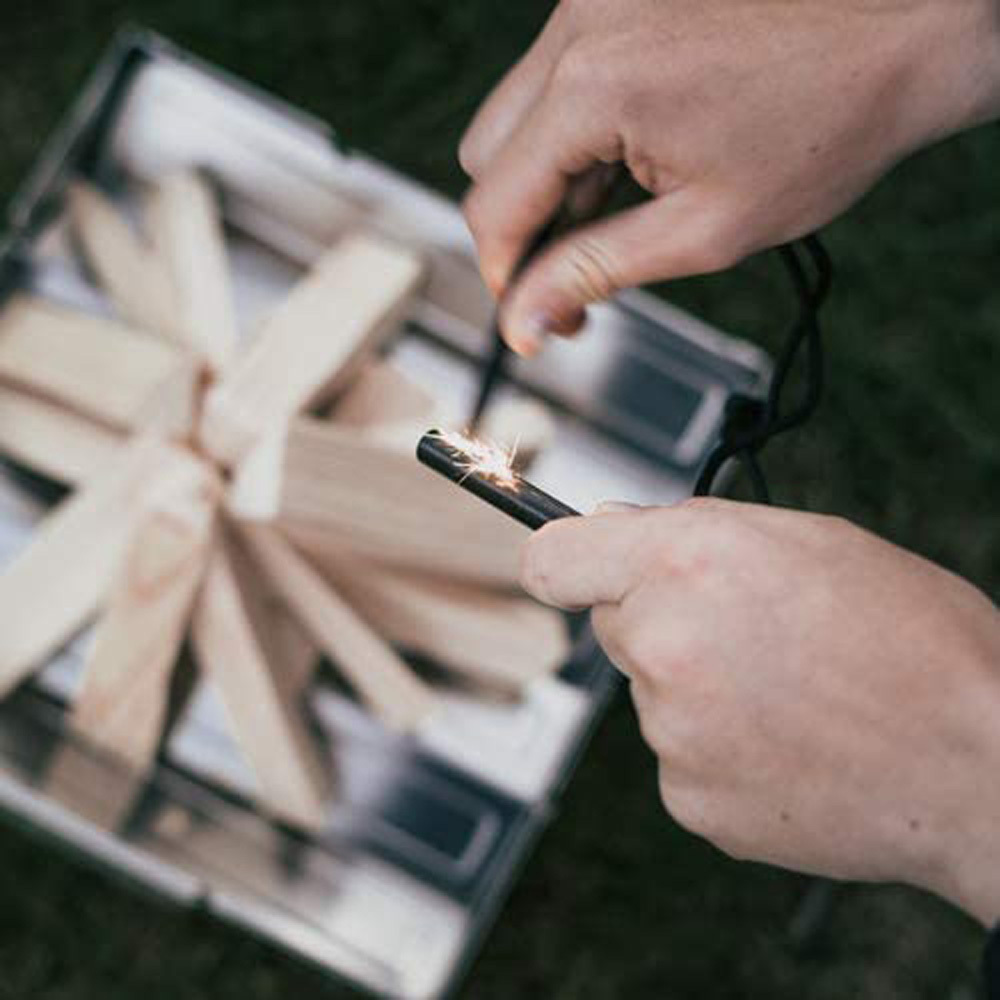 2. Get the foundations right
Obviously you want to make sure your fire location is free from fuel that could unintentionally ignite, but there are other factors to consider when choosing your campfire site. Many people that are building their fire on damp ground will find it constantly going out due to water evaporating into the flame. Likewise, you want to protect your fire from being smothered by the wind before it gets going. So choose dry ground that is protected from the elements, or simply use rocks (dirt works as well!) to build a fire-pit that protects your flame from the elements.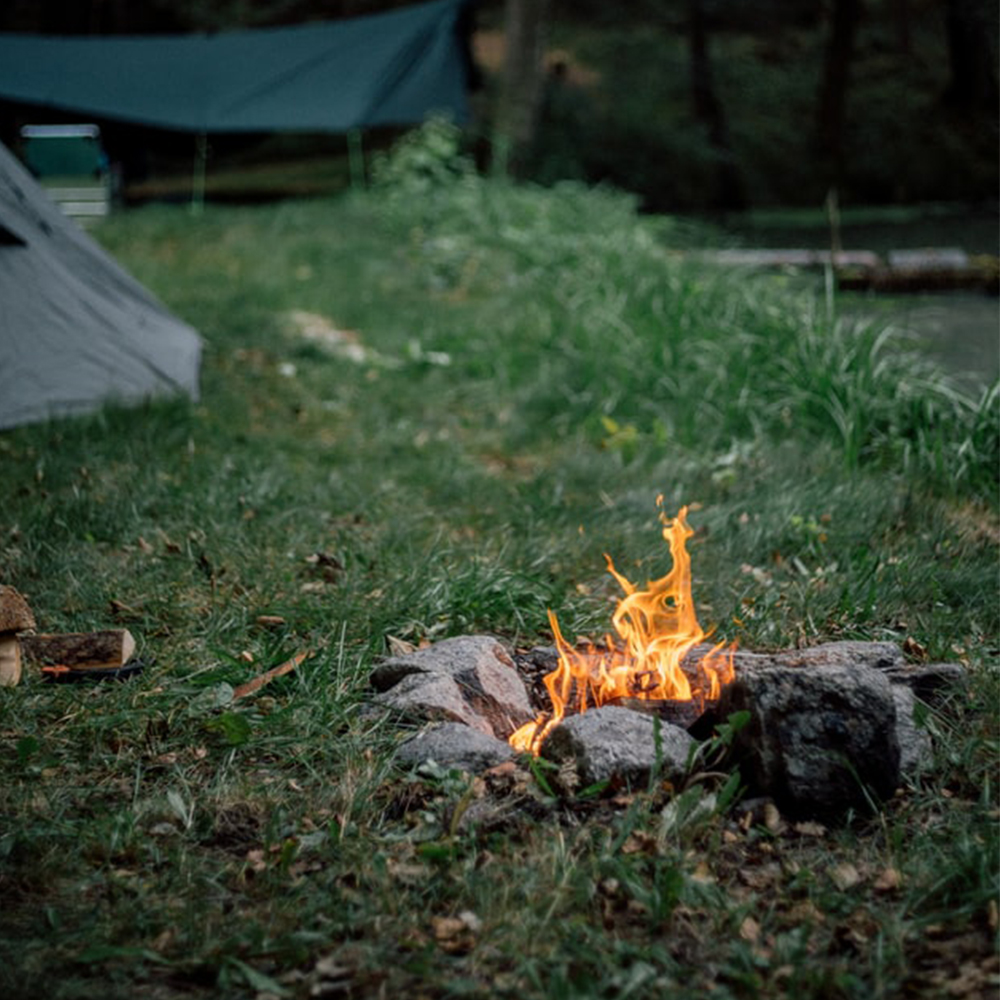 3. Let's start a fire (with wet kindling…)
So you're walking through the bush, it's raining but you desperately want a fire when you get to camp - where can you find dry fuel and tinder? Well, lucky you have one of the best drying machines available...you!
Simply grab some damp brush or small kindling and place it in a pocket close to your body. Before long your body would have worked its magic and dried out your fuel. When you eventually get to camp, begin building your fire by lighting your dried-out fuel and adding progressively bigger pieces of damp kindling to the flame. This method might be slow, but it will dry out the pieces you add and allow you to have a toasty fire in the wet!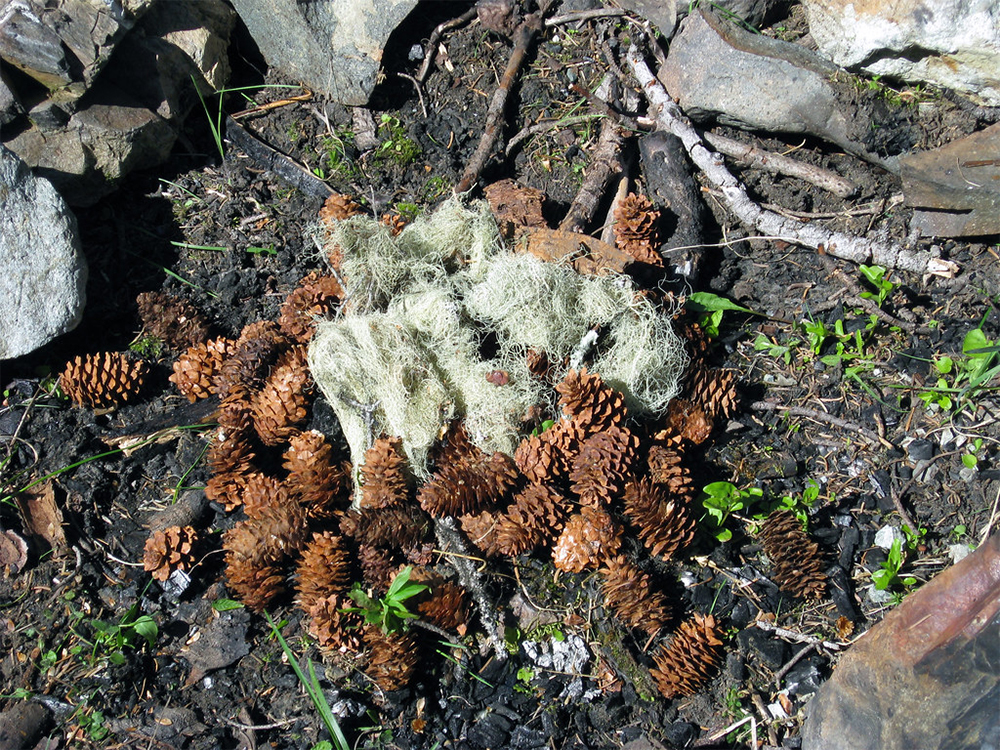 Pines or Lichen - Perfect kindling for your campfire.
4. Ventilation is Key
Many people struggling to start a fire are forgetting one of the most important necessities - Oxygen! Campfires breathe just like us, so the more air we can give them the better. The 'box-fire' is one of the most efficient and successful campfire set ups as it promotes airflow, causing the fire to roar as it drags air in. Simply, stack your sticks/kindling in two parallel pieces, alternating their direction per level. In the end you should have a box structure you can light in the center.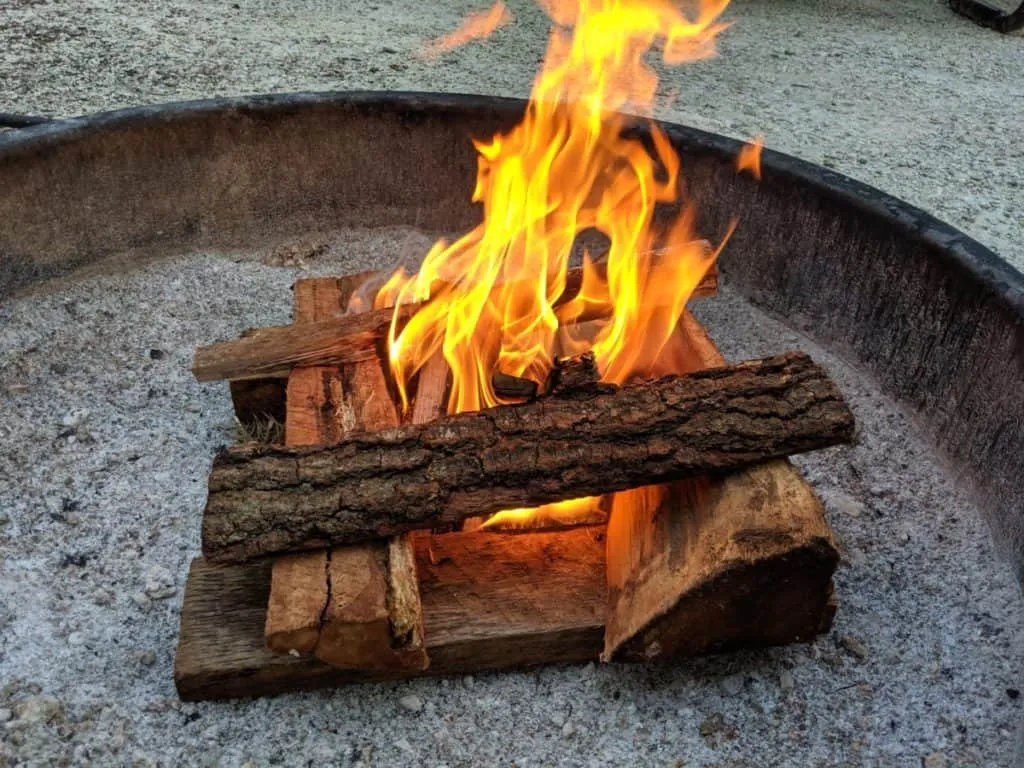 CREDIT: Car Camping Tips
Alternatively, you can use a fire box - such as Wolf and Grizzly Fire Safe that both promotes air flow and protects your fire from the elements.
5. Find the fire you need?
Why do you need a fire? Are you trying to warm up or cook your dinner, either way, this will determine the kind of campfire you should build. If you're looking to dry out your clothes and nestle down for the night, aim to build a fire with lots of stacked fuel that emits a large flame and radiates heat. Avoid feeding on green or moist leaves into your campfire as these will smoke out your campsite. On the other hand, if you are wanting to cook over a campfire you'll want to let your wood burn down to a 'hot coal bed' this will emit the highest heat with little smoke, making it perfect for grilling or slow cooking stews.
We are hoping by the time you've finished reading this you're nestled up next to a warm, crackling campfire with your favourite beverage in hand. Taking the time to position and build your campfire will ensure it burns for hours, keeping you and your buddies transfixed and toasty.