Places To Kayak In Australia & New Zealand
Grab your kayak and your paddle - we're heading out to some of the best places in Australia and NZ.
12.07.2017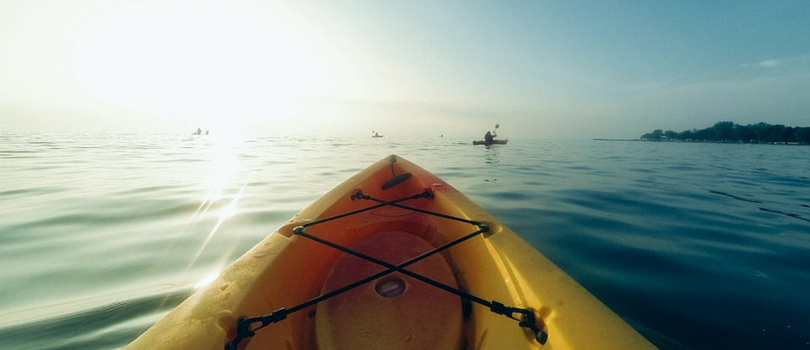 The Kimberleys - Western Australia
Looking for an adventure like no other? In the Kimberleys, you'll be in the heart of the Aussie outback, paddling through clear green waters, experiencing the breathtaking majesty of the gorges, and rushing over rapids on the Ord River at the Car-Boyd Range. Glide silently by sea turtles and spot crocodiles lazily sunbathing on the riverbanks. Guided kayak tours can last anywhere from two days to a couple of weeks.
Fiordland – New Zealand
We challenge you to find anywhere as resplendent as Fiordland, the ideal destination for kayak enthusiasts who want to experience nature up close. Glide past snowy mountain peaks, mirrored in smooth-as-glass lakes, and enter true serenity. You can rent kayaks for an independent trip or book a guided tour via canoe or kayak.
Hinchinbrook Island –​ Queensland
Hinchinbrook Island provides the perfect sea kayaking escape in tropical north Queensland. Paddle past pristine beaches, towering cliffs, rainforests and sandy bays, enjoying the vast beauty of the coast. When planning your adventure, keep in mind that sea kayaking takes place on the eastern part of the island, as the west is home to saltwater crocodiles.
Point Nepean National Park –​ Victoria
Looking for a weekend away? Point Nepean National Park is the perfect place to relax and unwind with a gentle kayaking expedition. Located at the very tip of the Mornington Peninsula, Point Nepean offers breathtaking coastal scenery and unbroken views of Bass Strait, the Rip and Port Phillip Bay. The national park offers guided sea kayaking with the opportunity to encounter seals, penguins and dolphins.