1. Bay of Fires – East Coast
The bay of fires is the most magical stretch of Coastline you will just about find in Tasmania. Crystal blue water and pristine white sand beaches. The signature East Coast rocks scattered throughout the bay of fires have the signature red lichen adding to the colourful landscapes. This all makes catching sunrise along the coastlines a colourful dream. My picks for sunrise are Binalong Bay and 'The Gardens'.
2. The Needles – Maydena
A great taste of Tasmania's South West wilderness can be seen from a hike up The Needles. Only a 1.5 to 2 hr walk to the top and you are gifted with incredible 360-degree views over the ranges of SW National Park and Mt Field. Catch sunrise up the top for Surreal golden light on the surrounding peaks. Trailhead off the highest point of Gordon River Rd just out of Maydena.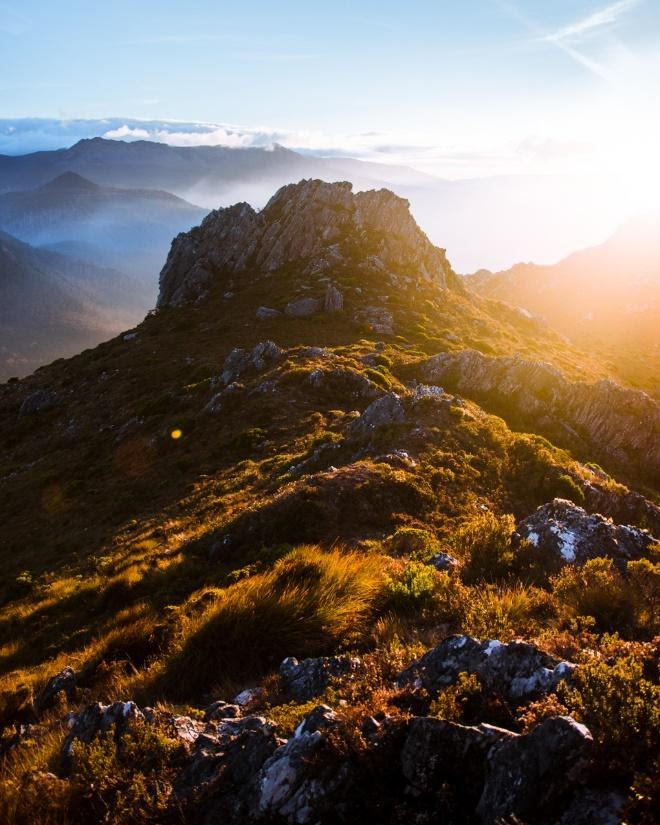 3. The Nut – Stanley
I could not leave The Nut out of the top 5 it's too iconic and awesome! In terms of Sunrise spots either walk up to the top in around 30 minutes or catch the sunrise from the surrounding hills of Stanley as the sun pops up over the Ocean hitting the Nut. Both great sunrise options but my pick is sunrise from the top just, or maybe from the beach… hard to pick!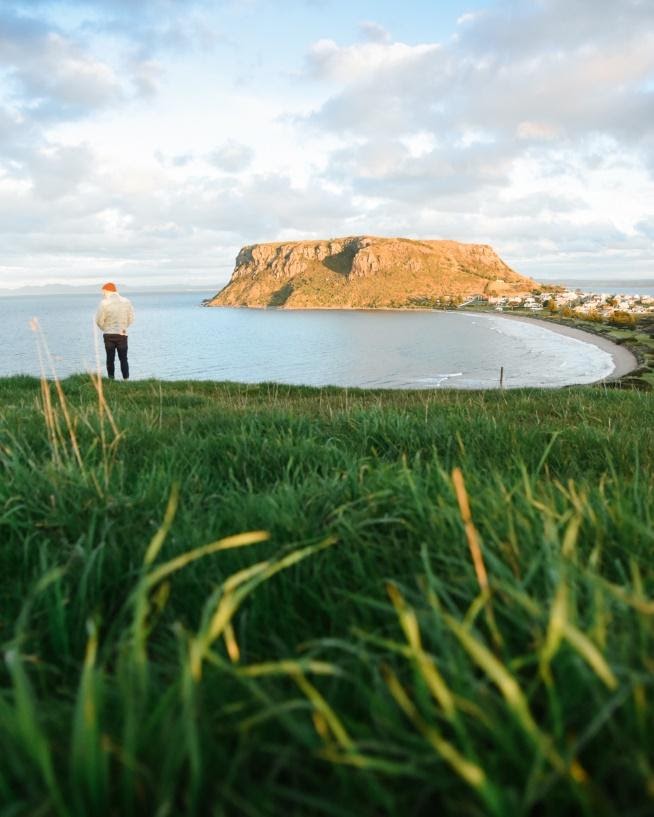 4. Cape Pillar – Tasman National Park
My personal favourite sunrise spot in Tasmania simply because you can see the famous Tasman Island soaked in golden light! A 6-7 hour return walk is totally worth getting there for sunrise but it's best to camp at the Wughalee Falls Campsite to make it a short walk out the cape for sunrise. Add it to the list and do not forget your camera! Trailhead at Fortescue Bay.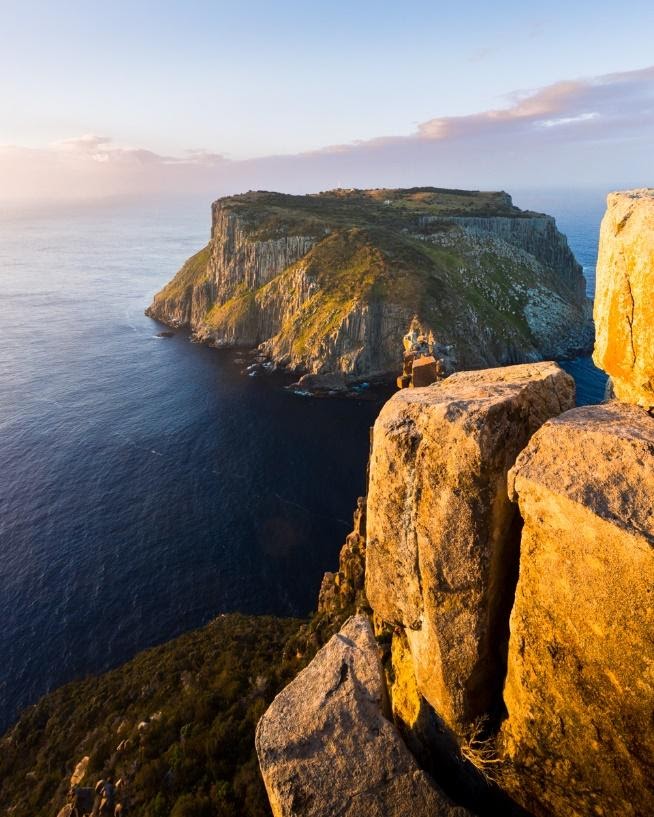 5. Marion's Lookout – Cradle Mountain
A superb viewpoint in a famous National Park. Marion's Lookout will not disappoint for sunrise. A 2 hr walk up, and you get to see Cradle Mountain's Peaks covered in golden light as the sun rises in the east over Dove Lake. Views are superb in every direction. A must do hike for sunrise when visiting Cradle Mountain. Trailhead Dove Lake or Ronny Creek Carpark.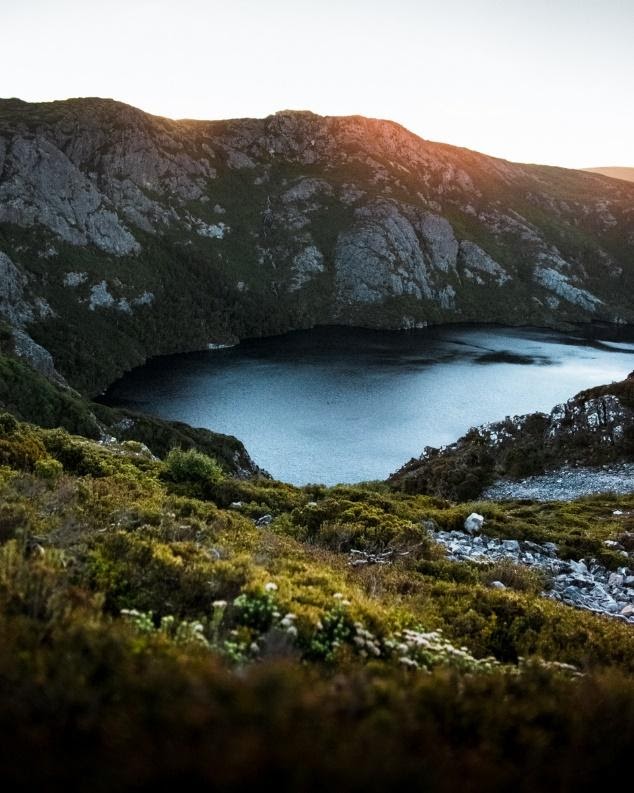 Gear List:
Check out writer Hamish Lockett @Hamishlockett_ on Instagram for some adventure and travel inspo!