Travel Tips For Staying Safe Overseas
If you're looking to spend some time travelling overseas, here are our top tips for keeping you and your gear safe!
09.03.2015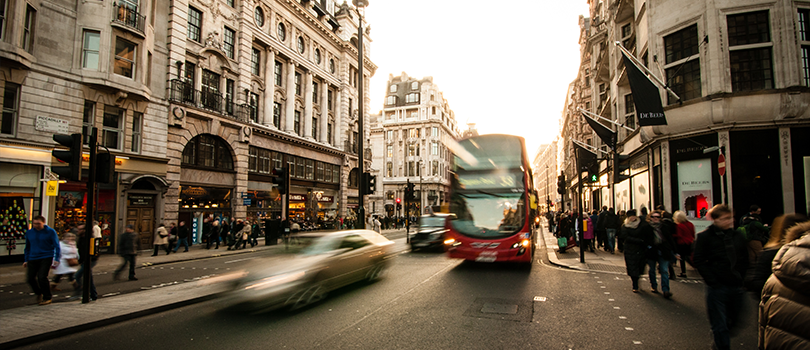 Before You Go:
Get vaccinated
Maintaining your health should be a top priority and getting vaccinated can prevent you from getting seriously ill overseas. In addition to ensuring that your routine vaccinations (Tetanus, Measles, Hepatitis B etc.) are up to date, you may also need to get travel specific vaccines (Yellow Fever, Malaria, etc.) Many countries have compulsory vaccination requirements, meaning you will be required to present proof of vaccination upon entry and exit. Remember that vaccinations, in most cases, must be completed approximately 6 weeks before departure; it is therefore important to make a travel clinic appointment as early as possible.
Take out adequate insurance
It's a fact of life: accidents happen. Taking out adequate travel insurance is an absolute must, regardless of whether you're planning on trekking through The Andes or lying on the beach in Greece. You need to be prepared for the worst, and travel insurance can cover everything from a broken arm to lost luggage. Read your policy cover to cover before you leave and make sure you take a copy with you when you go. Also, remember to leave a copy with your family in case you need someone at home to make arrangements or a claim for you.
Give your itinerary to family/friends
It's vitally important that your whereabouts are known to your family and friends, especially in case of an emergency overseas or back home. Email a copy of your itinerary to an immediate family member or close friend so that, if the need arises, you can be contacted or found.
Ensure you have the right type of travel gear
The right travel gear can add an extra level of safety and security to your trip, and there are a few essential items that every traveller should have.
You can never be too careful! Travel wallets and money belts tend to have features such as slash-proof straps and tamperproof zippers, making it incredibly difficult for pickpockets to snatch your belongings. They are generally designed to sit under your clothing, meaning you can keep your passport and the bulk of your cash out of sight. Some have RFID to keep your credit cards safe from scanners.
Luggage locks, whether combination or key, are essential for travelling. They'll help keep unwanted people from rifling through your stuff and can also deter "snatch and grab" thieves. If you're travelling to the US or UK, make sure you purchase a lock that is TSA approved – airport security will be able to check your luggage without having to use bolt cutters on your lock.
Anti-theft hand bags and backpacks are designed to outsmart thieves – they are usually made of special, slash-proof nylon materials. Some bags also have a RFID blocking pocket to prevent credit card scanners from stealing your card & passport details.
Register your details online
A key part of overseas safety is making sure the Department of Foreign Affairs and Trade is aware of your travel plans. Register online before you go - this makes it easier for the government to locate and assist you in the event of an international emergency.
While You're There:
Australia is generally an incredibly safe country, and many travelling Aussies are unaware of threats that are present elsewhere. Always do thorough research on the countries that you plan on visiting and keep your eye out for reports of political unrest or threats to health, safety and security. The Australian Government has a handy travel advice page that provides country specific travel information – we'd recommend checking it before you go. Remember to:
Stay alert and be aware of your surroundings
Obey the law and respect local customs/culture
Use reputable tour companies and guides
Keep in contact with family/friends at home
If you've prepared adequately for your overseas trip, you should be able to relax and have fun! Whether you're catching our world's largest waves, tackling its highest peaks or climbing its toughest crags, travelling provides numerous opportunities to get outdoors and explore new and exciting landscapes, people and places.
---
Leave a comment