Why You Need A Hilleberg Tent
For more than 40 years, 'Hilleberg The Tentmaker' have been the global leader in 4 season mountain tent design. We saw our first Hilleberg up close a couple of years ago, today we're proud to have more than 50 of their products in our very own range.
24.09.2015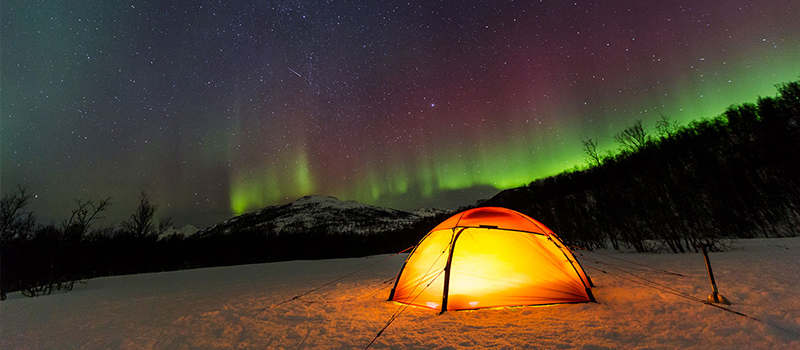 If you're looking for a tent that will take your camping experience to the next level, you need to check out Hilleberg. New to Wild Earth, Hilleberg tents are truly a cut above the rest. Designed from the highest quality materials, Hilleberg tents promise strength, reliability, low weight and durability.
About Hilleberg
Hilleberg was established by Bo Hilleberg in 1971. As an 'avid, lifelong outdoorsman', Bo had become incredibly frustrated with tent design – namely having to pitch an inner tent and then cover it with a loose rain fly (a task made near impossible in harsh, windy conditions). He dreamed of an inner and outer tent that could be pitched simultaneously, and thus Hilleberg the Tentmaker was born.
Bo still heads up today's design team, and all members are seasoned adventurers in their own right. This means that all of Hilleberg's tents are designed by people who rely on the end product to provide shelter throughout their own wilderness trips. The majority of Hilleberg tents are manufactured in their owned and operated facility in Estonia, meaning quality control is of the highest standard.
The Hilleberg Label System
Hilleberg use a label system to place their tents in 4 separate categories, meaning that you can easily choose the tent that's right for you.
These tents are designed for a range of adventurers, from rookies to highly experienced expedition teams. They are all-season and all-terrain – naturally they are also the strongest tents of the entire range.
Red label tents are designed for lightweight trips in all seasons. You will sacrifice some comfort and strength to make way for the lightweight design – but rest assured, they are still capable of withstanding heavy storm conditions.
The tents in this category are Hilleberg's lightest weight design. They are designed for warmer climates and trips where minimal pack weight is of the highest priority.
Blue Label
These tents are highly specialised, and are each built for a specific purpose. Hilleberg's current range of blue label tents include a wall shelter and two large group tents. We don't currently stock these products, however you can view them on the Hilleberg website.

Tent Fabric
"Greater strength equals greater safety". This is Hilleberg's motto, and we couldn't agree more. The Kerlon fabrics used in Hilleberg tents are coated in silicone, not polyurethane. This means that they are more lightweight, more tear-resistant, and more waterproof than other tents on the market; even their most lightweight fabric has a minimum tear strength of 6 kilograms. This means that you can sleep easy, knowing that your tent will be ready to take on bad weather, potential mishaps and rough treatment.
The Extras
If you're a regular camper, you'll know that there are certain things that can make a good tent great. Attention to detail is one of the hallmarks of Hilleberg design, and their tents are packed with smart, simple features that you'll love. These include:
Linked inner & outer tents for added flexibility (you can pitch the two tents separately, if needed)
Reflective strips for increased visibility
Zipper pulls that lock into place, preventing zipper creep
Pole sleeves that are wide enough to take two poles – handy for harsh conditions
Adjustable peg attachments for pitching precision and maximum stability
A Tent For Life
Hilleberg tents are favoured by serious outdoor people, and they have a serious price tag to match. The thing is, price is a reflection of a value. Military units, professional expedition guides and solo adventurers trust Hilleberg to provide them with reliable shelter – we're confident that a Hilleberg tent will give you a lifetime of incredible adventures.
---
Leave a comment