You grew up one of 6, in an active family at the foot of the Blue Mountains. From a local road running group at age 12, progressing to the 6 ft track in 2001 your running career has become something to talk about!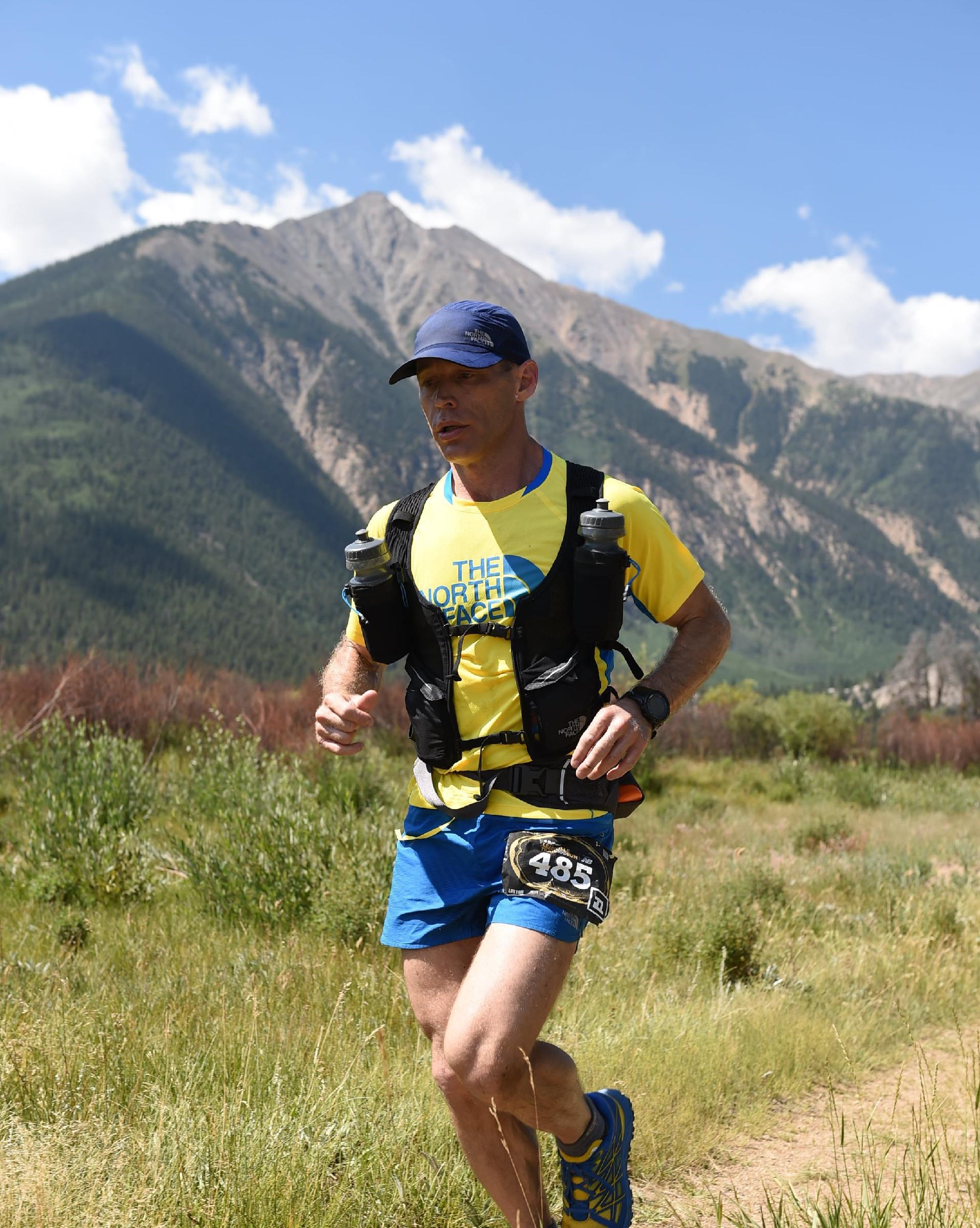 You're now an inspiring father of 4 yourself who seems to be on the trails for the camaraderie of it all. Welcome to Wild Earth and thanks for the opportunity to give our running community a greater insight to your world of running.
How have you remained so consistent in ultra distance racing over the years? You never seem to take a hit, have you really been injury free all this time?
I think my consistency comes down to making good practice habit and doing so at sustainable and manageable efforts in accordance with my limitations and rocking and rolling along with runs done earlier and those planned later. I believe this helps me remain injury free. Except on one occasion a few years ago I suffered from Planta Fascia for a couple of months. As find it hard to sit down for any length of time, I overcame this injury by running through it, which was a quite painful at first, by running on flatter terrain and softer surfaces (grass athletic track mainly), self massaging the area I believed was causing the injury (upper calf) and putting my foot in slurry of ice after most runs.
If you weren't running all the time what do you think you'd be doing instead?
I also love camping & fishing, so probably a lot more of these activities.
What was the best piece of advice you have ever received in regards to running - from who?
My mum used to tell me "in order to run long and strong, you have to earn the right first" i.e. firstly build a platform / base. She also used to tell me when I was young not to run on concrete! I've had trouble sometimes not adhering to her first bit of advice, but have been pretty good with the second, except during work lunch time runs. I work in Sydney & most of the time I have no choice but to hit the pavement.
As a runner who trains almost daily; What are you favourite recovery tactics so you can stay at your best.
In no particular order.... adequate sleep, good hydration & nutrition, easy recovery jogs and switching off mentally. The latter is quite easy as I often have no choice due to family & work commitments!
Talking about recovery, you never seem to wear compression even in the longer races, what do you think of these Wild Earth calf sleeves ;)
I've never really thought about it to be honest. Probably from being so used to just wearing the basics over a very long time. I do like the look of the Wild Earth calf sleeves however and might have to give them a go one day!
Do you have a crew who you run with or a mate who gets you out the door when motivation is low?
I don't run in organised coaching groups or anything like that but run occasionally with a group of mates.Motivation is not a problem for me and whilst I do enjoy running with mates, I do most of my training / running on my own as I often have to fit it around family and work commitments.
Do you have running highs and lows or do you just love it all the time?
I mainly experience highs, in particular after a race or a solid / hard training effort. Worst case I might just get a bit flat. Whilst I do run alot, which I love, I always strive to get the right balance and this seems to work.