Want to chat with our gear experts from the comfort of your home?

Our new Virtual Shopping Service has been designed to allow you to conveniently shop like you would in-store.

With the help of our "patented" Polar Explorer on wheels, and the knowledge of our highly trained gear experts, you'll be able to tap into their knowledge of our full range of products to get tailored advice on the specific clothing and gear you'll need for your next adventure.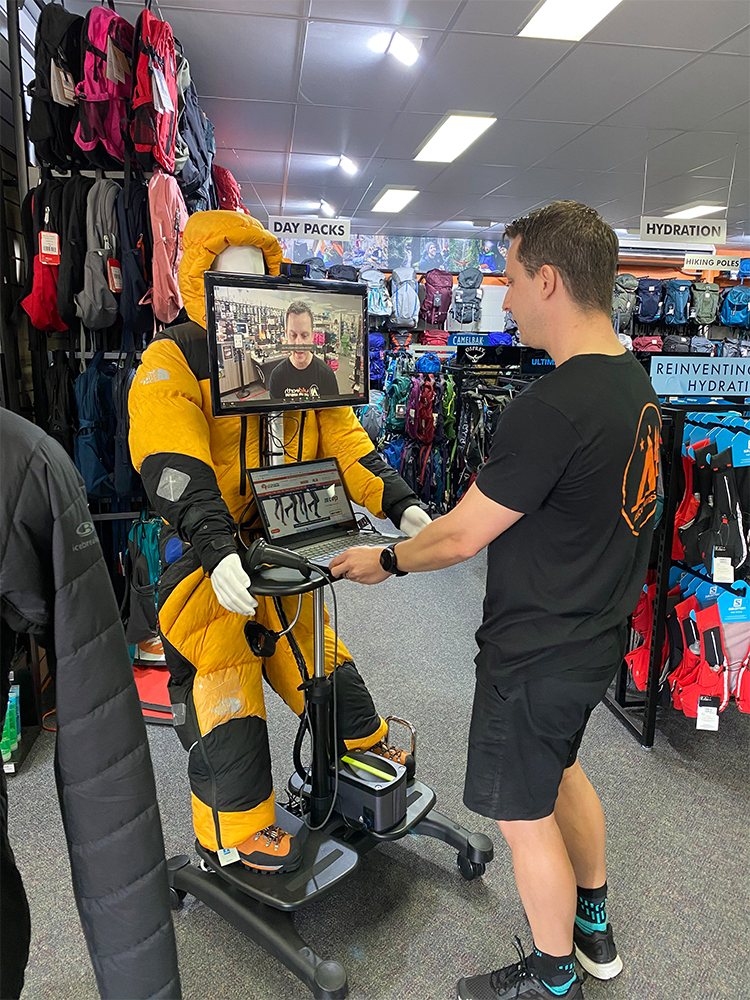 How it Works
The process is simple! As long as you have an internet connection and can download the zoom app, you'll be able to contact us and receive an in store shopping experience using the Wild Earth Virtual Shopping Assistant.
Here are the steps:
Call our fantastic customer service team at (07) 5593 4180.
They will send you a zoom link to access the shopping experience
If using a desktop computer, just click the link to the secure video chat. If on mobile, click the link and let it take you to the zoom app, where you will find the chat.
Then chat with our gear experts and find the perfect gear for you!
At the end of your virtual shopping experience, we can either process your order right then and there, or you can log in to your

Wild Earth online account

and put through your order with our secure payment service.
FAQ's
1. Is there a time limit on the virtual experience?
The experience will last as long as it takes for you to get the advice and gear you need, just like it would in-store!
2. What is the process if the connection cuts out unexpectedly?
If there is an unexpected cut out, our gear expert will email a link to rejoin the chat.
3. Should the customer wear headphones?
This is up to you! As long as your device has a suitable speaker and video, you're good to go.
4. Is there a booking system?
There is no booking system in place. Just contact our customer service team and they'll get you started.
5. What hours/days is the virtual shopping available?
The VSP is currently available from Monday to Thursday from 8am - 4:30pm, however we are aiming to increase these hours in the near future.
6. What internet speed is required for best experience?
A stable internet connection is preferable to ensure smooth and clear communication. However, you don't require anything out of the ordinary.
7. Do I have to show myself on the camera?
Of course not. You're more than welcome to turn your camera off if that's what you'd prefer.
Our Virtual Shopping Experience is live now and ready to go. Next time you are looking for a more personalised online shopping experience we'd love to hear from you and help you plan your next great adventure!