5 at home exercises that will help the runners out there to build and maintain strength, reduce injury risk and increase your running abilities!
Hey Wild Earth friends and fam!
Hope you are all staying healthy, happy, and physically distant (not socially!... yes, I mean from home) at this very weird and wacky time in our world. As you have seen, as we all go and scroll socials, many home workouts have been popping up in your feeds. Such inventive and unique ideas but today, and yes just for the running fanatics out there, I've constructed below a little guide of my 5 favourite and or staple exercises to complete as a runner. Now, you must think as I did for many years, "ahh the topic of strength... I don't want to be a heavy and bulky runner", but as world class athletes and elites swear by "a strong runner is a fast runner" (shout out to my main man
Zane Robertson
– NZ Mara legend and all round good bloke) and of course
Caine Warburton
, we all want to be both! In speaking with many elite and or sub elite athletes, physios (
Orion Family Physio
and
Brad Beer
) and health nuts alike, supplementing running with strength training exercises will not only help you prevent injury, but it will also allow you have to have more endurance and to be a more efficient runner.
So, to keep it nice and simple: here are my fantastic five and favourites to keep me going on cross training days or easy days from running! Oh, and yes, these are just five of my favourite things so please feel free to change it up, add more, add less or message me and show me your epic running strength work out!
Perform these 5 exercises below to become a strong, toned, efficient runner!
1.

Plank for 30secs - 1min x 5 rounds
2.

Pushups : max push ups on toes or knees. 4 rounds to max 'failure' effort (i.e you go until you cannot any longer!)
3.

Lunges without and with weights. 20 lunges without weights either leg and then straight after this… 10 with weights on each leg. You will do 3 rounds
4.

Squats with or without weights 20 squats without weights 10 squats either jumping and or holding weight
5.

Burpees - full to the ground burpees with the jump and push-up and clap at the top! Always the clap at the top for burpees! No weights required for the burpees unless you're a weapon and have a weight vest
See below all of the exercises! Not in order! (Shout out to Aussie Grit Apparel and Wild Earth for the wicked kit!)

Squat with a 12-16kg kettle bell
Key tips include having your back straight, bottom out head up and core strong
For the Pushups, you want to make sure you keep your hands inline with your shoulders and you use that upper body strength to ensure a balanced push down and a strong push up. Keep your hands forward too!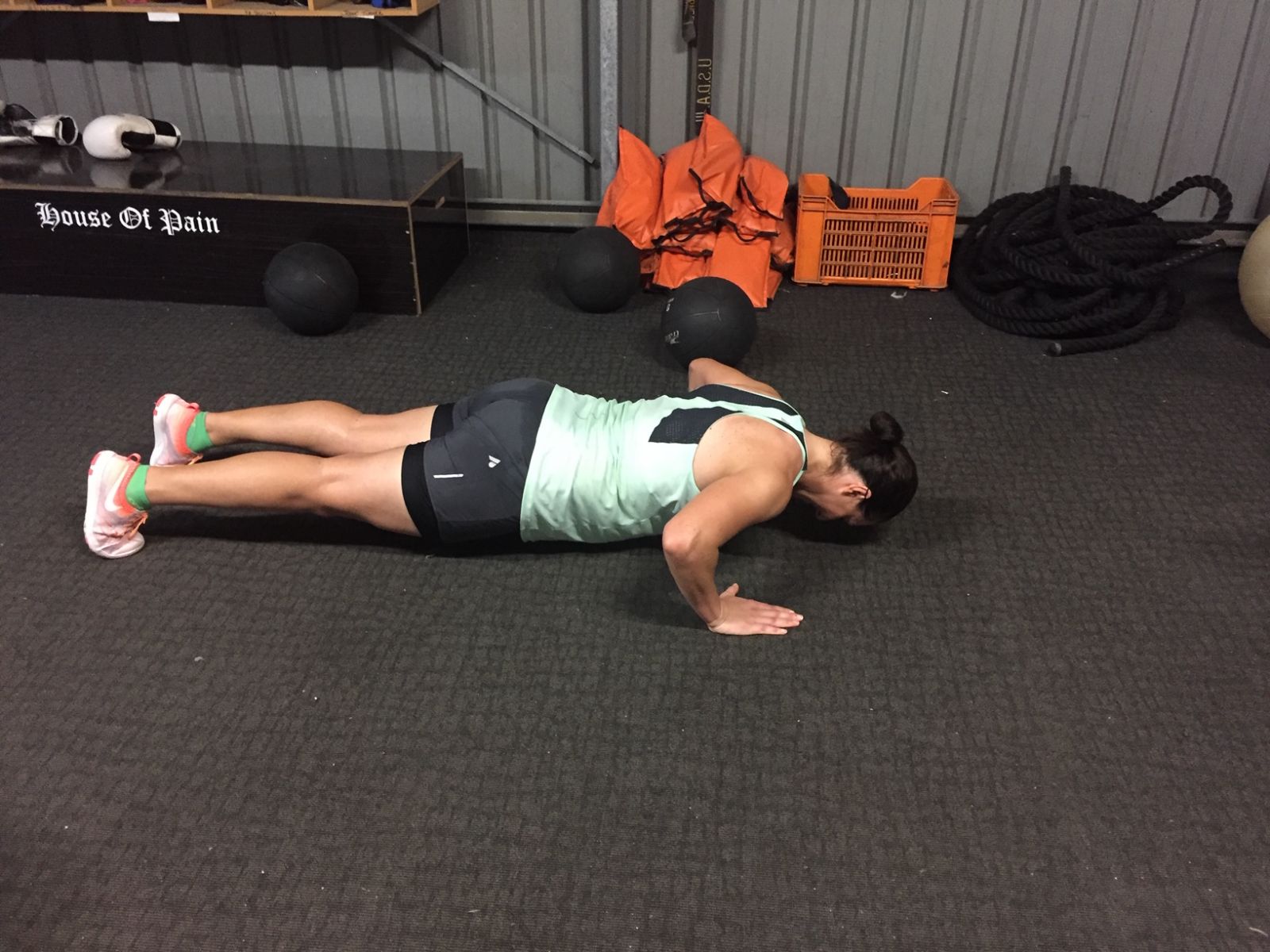 The plank is up next! One of my favourites! This photo was taken after a one on one boxing session, so the body was feeling it! The key points here are to hold your hands in a relaxed position, keep your back straight, bottom down and legs and core turned on. I also sing a song; it helps take away the pain!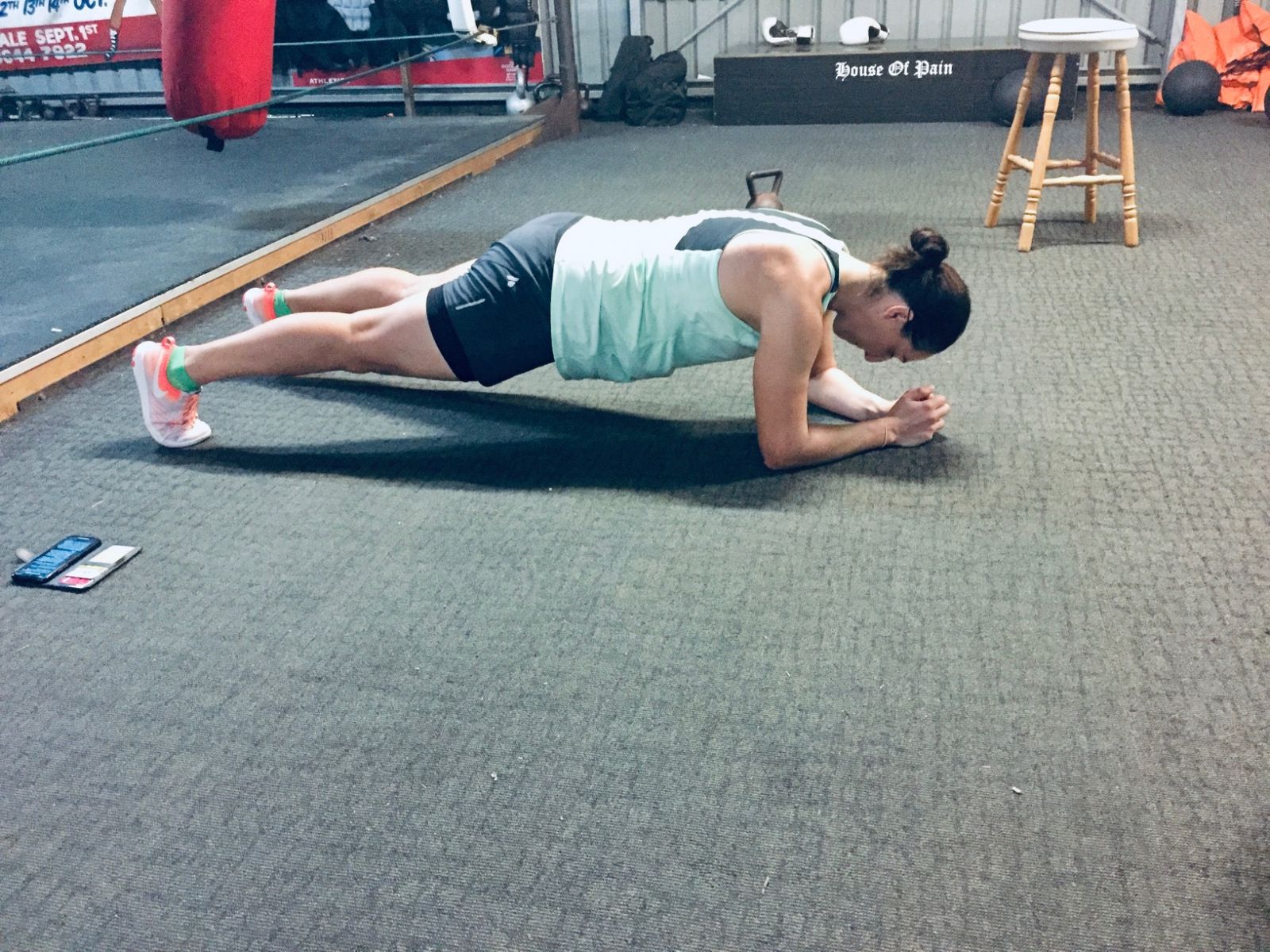 Next up are the lunges and the burpees! Lunges are the runners best friend!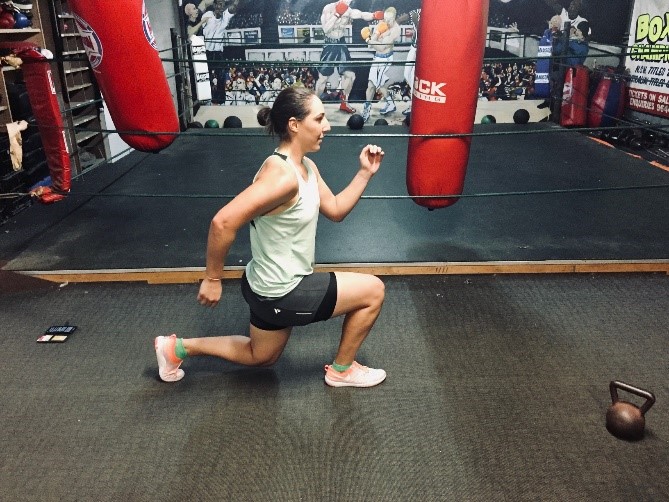 Burpee
Step 1: Jump up!
Step 2. Get into a controlled position
Step 3: Move into a push up position
Step 4 is my favourite! I did a push up here but you can also do chest to floor burpee and then jump right back up!
Step 5 is where you jump back onto your toes and jump straight back onto your two feet by bringing your two feet to your hands and blast off (see last photo)…. No face included as I was in far too much pain!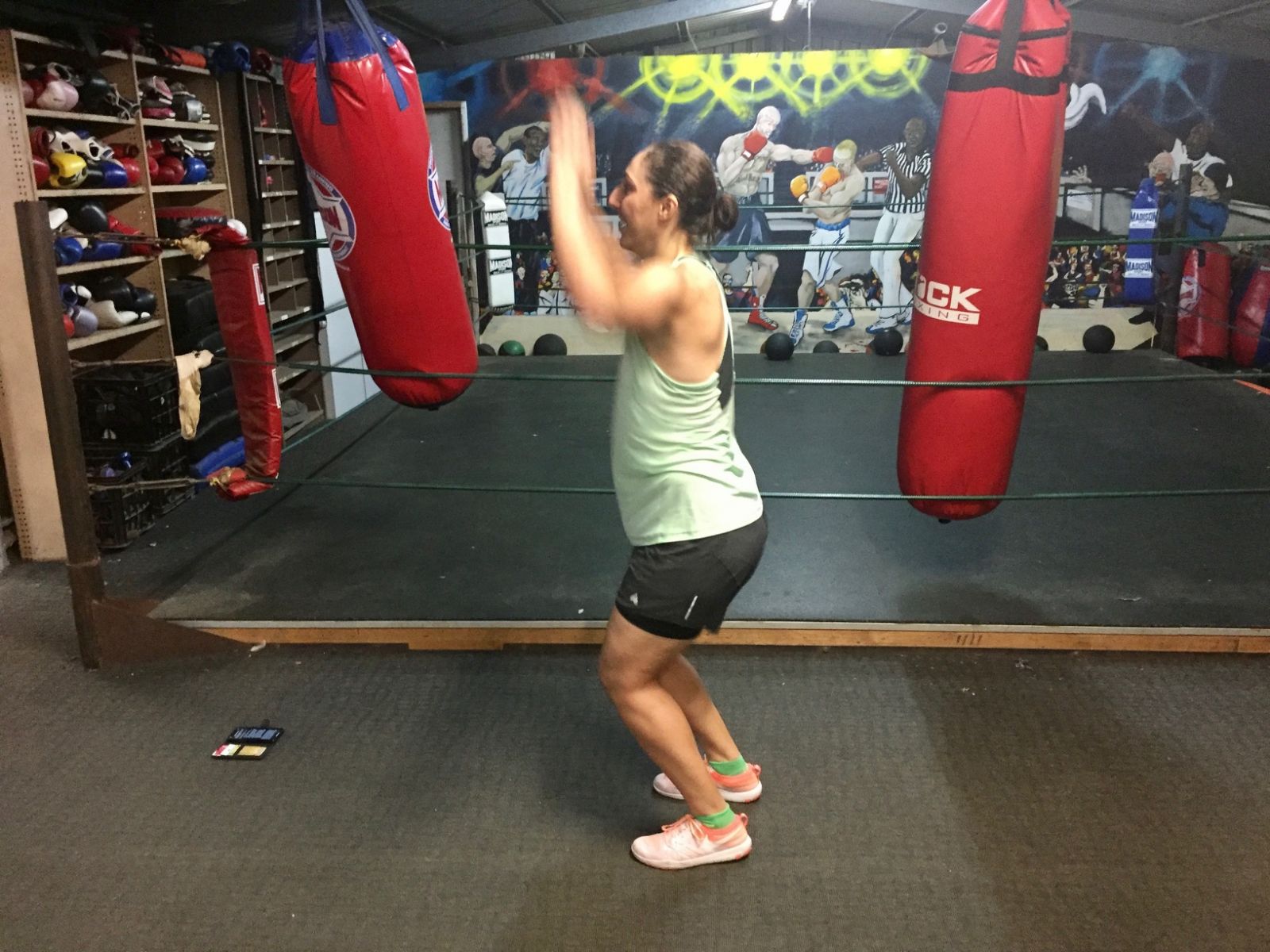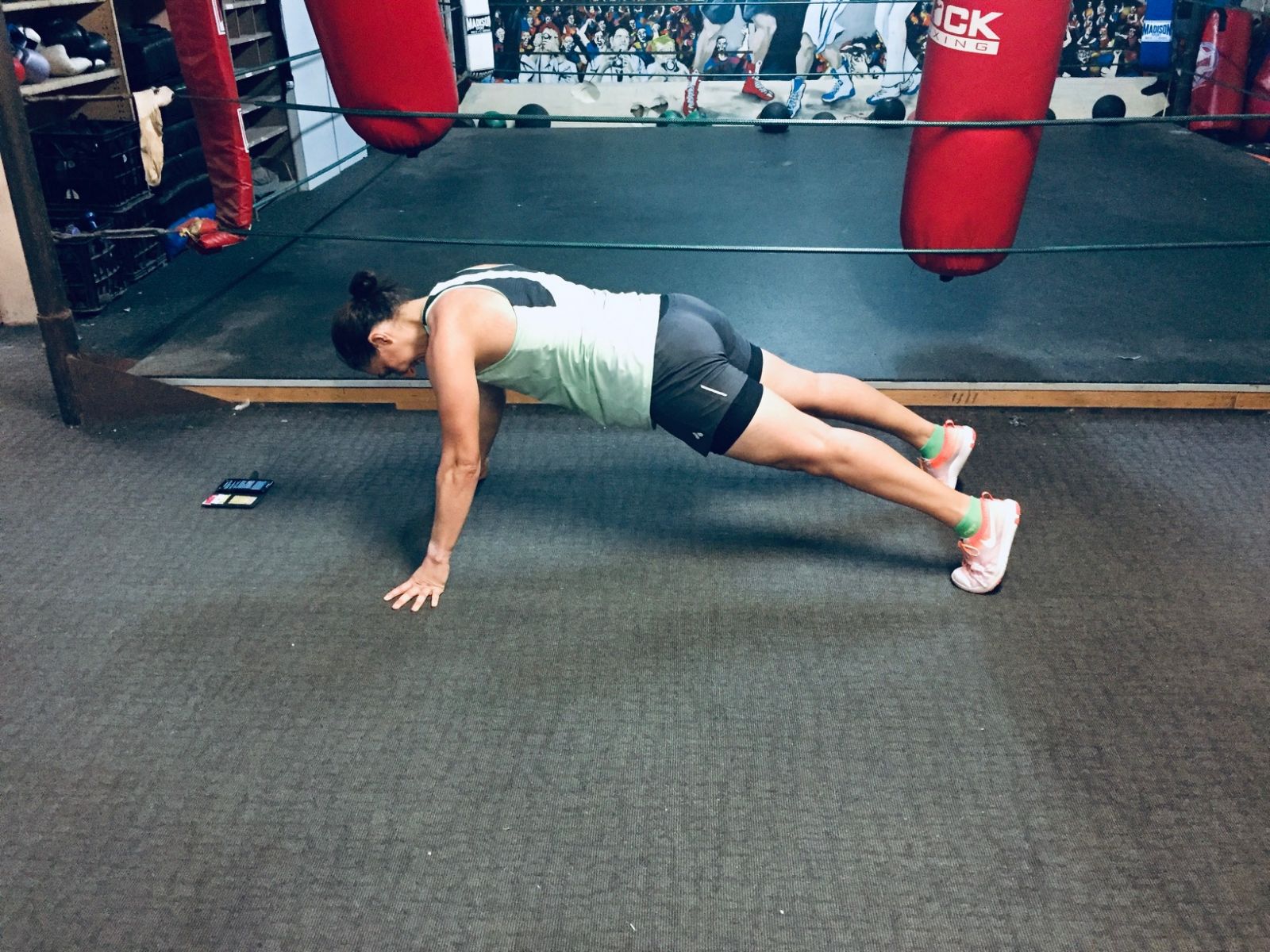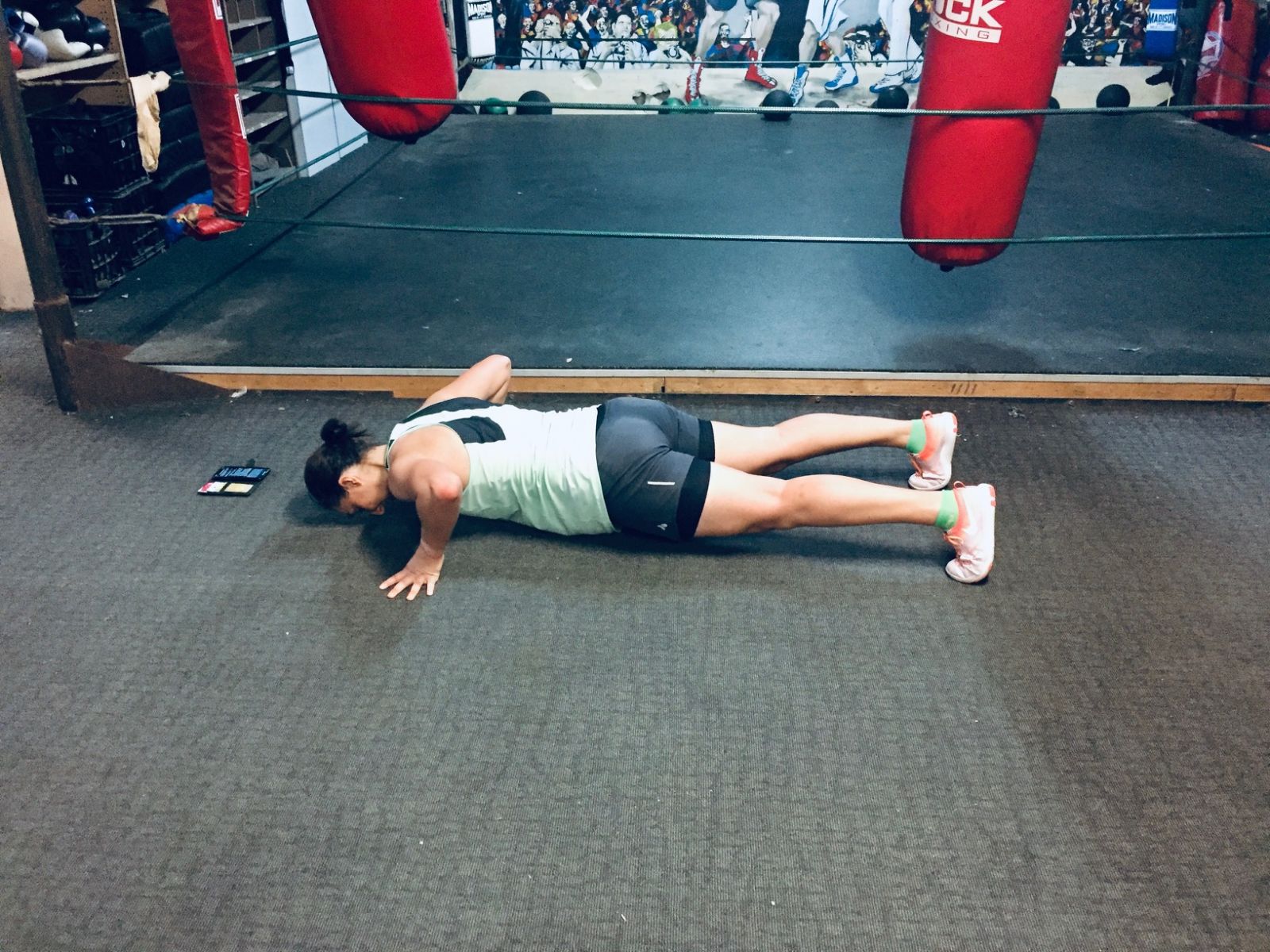 This targets everything you will ever need to be a really strong, agile, and efficient runner. The plank targets the core muscles in your stomach starts to build that core up nicely which allows the pelvis and hips to work way more efficiently together. This allows for a smooth run technique to build! The next is the pushups! Who does not love a good push-up? You can do these on your knees or your toes (there is no such thing as girl Pushups or boy Pushups) and this builds arm strength and upper body strength used for balanced joints. It's like building a house, we have to get the foundations right, so it stays nice and upright and strong. Building these muscles in your arms helps you stay balanced and upright during tough runs and hilly runs!
Lunges is next on our list of the fantastic five and these are a runners staple. There would not be a runner in this world who has not done a lunge! Distance runners especially love these as it helps strengthen the Glutes, opens up the hip flexors and Increases leg stride and helps with single leg balance. A complete package if you ask me!
Second last but certainly not least is the classic squat. The squat again, as mentioned above is the jack of all trades when it comes to strengthening muscles and joints. It is a Multi joint strengthening activity where the Glutes, quadriceps, and calves. They are the ideal running strength exercise as it also helps strengthen the Hamstring and opens up the hip flexors. This allows for more effective stride. There is also a bloopers song somewhere out there called squats, instead of shots by little John and it just yells at the listener "squats squats squats squats squats ... everybody!!!". So, who wouldn't want to give these a go (Music or not)!
And lastly, the mother of all exercises, the humble burpee. This activity helps build strength and endurance as many different muscles including the quads Glutes and core are all being targeted at one time. As you get stronger, you should attempt to keep your technique effective but increase your reps on burpees. There is no need to do 100s at a time but if you can do 20 burpees with excellent form for 5 rounds, there's your 100. I do hate when I see people doing 100s of burpees and the first 20 look great, the next 15 look good and then it goes down hill from there. Get the technique right, build that strength in your arms and legs from the previous exercises listed in the fantastic five and you'll never go wrong!
So friends, that's my guide - the fantastic five of running exercises you can do at home. During this time, some people have equipment, and some don't, but these require just you, a smile and a willingness to be a running strength beast! If you have any questions you can hit me up on my Instagram and or send Wild Earth a message and ask for Amelia Tsikleas!

Thanks fam much love and stay safe during these crazy covid times. Follow Amelia on Instagram!