As things start to warm up in Australia, every trail-blazing bushwalker should be on the lookout for snakes, dehydration and… ticks!
These small but, bite-y, parasites become more active around September, and it's not uncommon for them to latch onto hikers or their dogs. There are around 70 Species of ticks in Australia, though the most important is the Paralysis Tick - accounting for 95% of all tick-bites on the East Coast.
The Paralysis tick (also known as the 'Bush Tick') is responsible for the majority of tick-born illnesses in Australia, thus, it is essential that hikers know how to prevent and treat their bites. This species of tick is most common to warm, humid environments where there are plenty of animals to act as hosts. Paralysis Ticks feed on blood to develop through their life-cycle (Egg → Larvae → Nymph → Adult), with the adult turning a grey-blue color when full.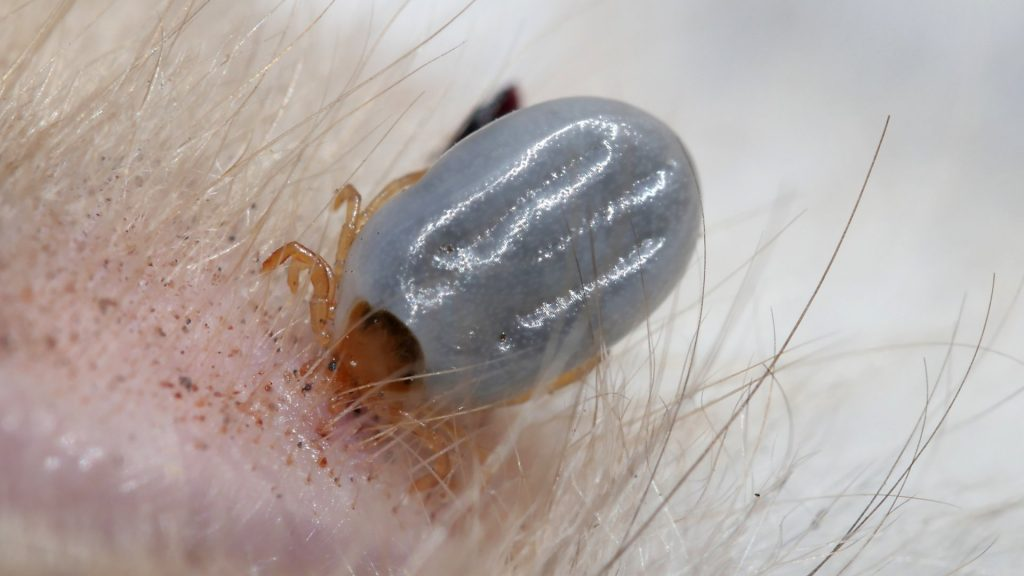 The Dangers of a Tick-Bite
Once a tick makes its way onto a human or animal, it uses its sharp mouthparts to attach itself to the skin. It then injects a potentially poisonous saliva that prevents blood from clotting, allowing it to feed on the blood. Along with redness and swelling around the tick-bite, there is also the risk that ticks may stimulate an allergic reaction or pass on illnesses. If the tick is removed quickly then there is no medical risk, therefore it is essential you can identify the symptoms of a tick-bite early.

Symptoms of a tick-bite?
The health issues, however minor or major, a tick-bite causes is entirely dependent on whether the host experiences an allergic reaction to the tick or whether it is a paralysis tick that has bitten you.
Symptoms of an Allergic reaction to a tick-bite:
swollen throat
difficulty breathing
collapsing
Symptoms of a Tick Paralysis:
rash/swelling
Headache
Fever
Flu-like symptoms
Sore Glands
walking unsteadily
not being able to tolerate bright lights
weak limbs
a paralysed face
How to prevent tick-bites
The best way to avoid being bitten by a tick, is by taking precautions to avoid tick-infested areas and limiting the chance that they can latch onto your skin. To do this we recommend;
Wearing Long Sleeve Shirts
Wearing Long Pants with the ends tucked into your socks.
Apply an Insect Repellent that contains diethyl-meta-toluamide (DEET)
Washing/treating your clothes with permethrin.
Avoid bush and long grass, especially after rain.
How to remove a tick?
If you are allergic to ticks and get bitten, do not try to remove the tick without the help of a medical professional. Though if you find you've been bitten by a tick and possess no allergies, do the following;
Using fine tipped tweezers or the AMK Tick-Nipper, grasp the tick as close to the skin as possible.
Pull upwards with even pressure, being sure not to twist or jerk the tick as this may cause the mouthparts to break-off in the skin.
Once the tick has been removed, clean your hands and the bite-site with alcohol/soap.
Do not crush the tick with your finger, instead dispose of a live tick by placing it in alcohol, placing in a sealed bag/container or flushing it down the toilet.
So make sure you are prepared and have some heavy-duty repellent, rubbing alcohol and a set of fine tipped tweezers in your pack on your next wilderness jaunt. Tick season doesn't mean the end of your hikes, but it's essential you take precautions to avoid being bitten and know how to treat tick-bites infield.