Suunto Ambit 3



COMING SOON!
To find out first when the new Suunto Ambit 3 has arrived,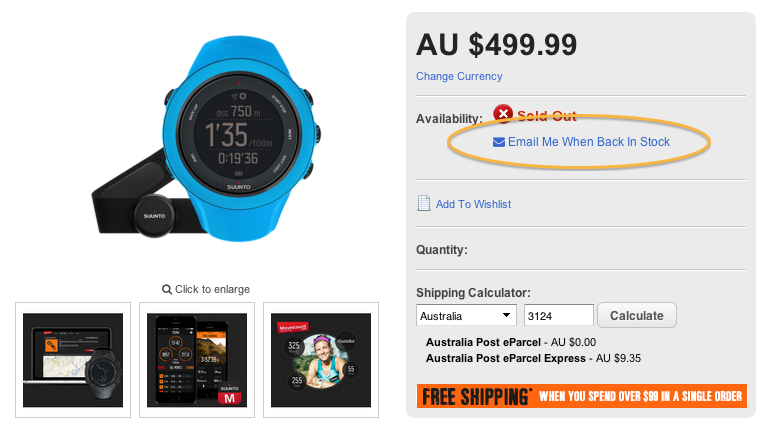 simply click the "Email me when back in stock" link on your favourite Suunto Ambit 3 model, and we'll let you know the moment it comes in stock. Plus, we'll be offering a great intro deal on all models so you'll save on the retail price currently listed.
No pre-orders, no deposit, we'll just simply let you know when they arrive and you can compare our prices, service, and fast free delivery.
CLICK HERE TO SHOP THE FULL RANGE NOW!