Dreaming of a snowy winter wonderland?
Wild Earth Ambassador and Tasmanian local, Hamish Lockett, shares his top 10 activities and adventures to do in Tasmania this winter.

1. Chase the Snow at Ben Lomond National Park
Just 45-60 minutes from Launceston lies Ben Lomond National Park. This place is home to hiking, native wildlife, and most excitingly in winter… snow! Once the snow begins to fall, head up for a snowboard, ski or toboggan or just general fun in the winter wonderland. There is board and ski rental in the village as well as shuttles up the mountain through winter snow periods.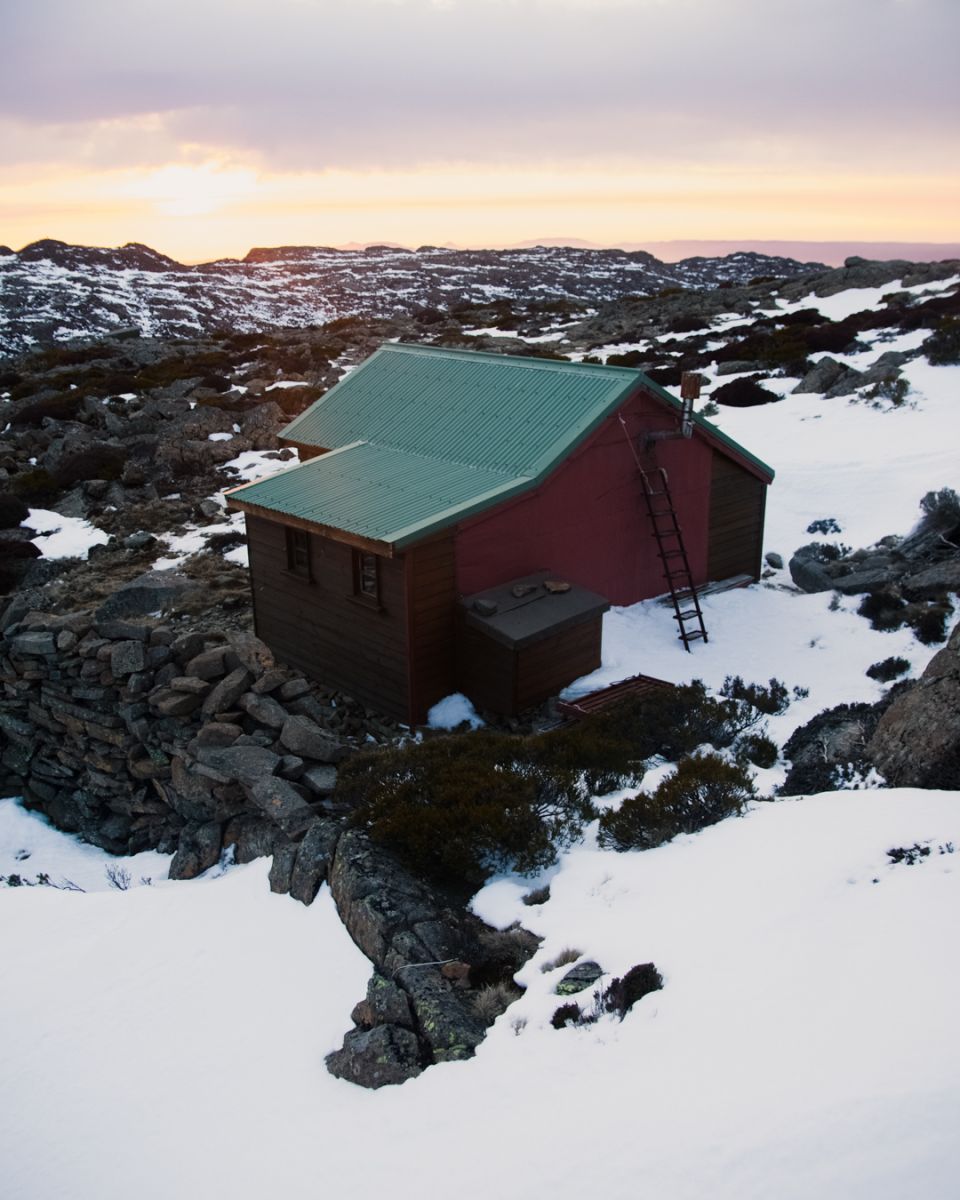 2. Go on an overnight hike to Scott Kilvert Hut in Cradle Mountain – Lake St Clair National Park
Two and a half hours from Launceston or four and half from Hobart gets you to Cradle Mountain visitor centre where you catch a shuttle bus to Ronny Creek. From here, set off on your overnight walk over Hanson's Peak and towards Lake Rodway and stop in at the Scott Kilvert Memorial Hut for the night. Allow 4-5 hours to walk into this winter wonderland. If it's snowing, make sure you pack warm gloves, beanie, thermals, and a rain jacket. I recommend the Patagonia Triolet Jacket for a hike like this one.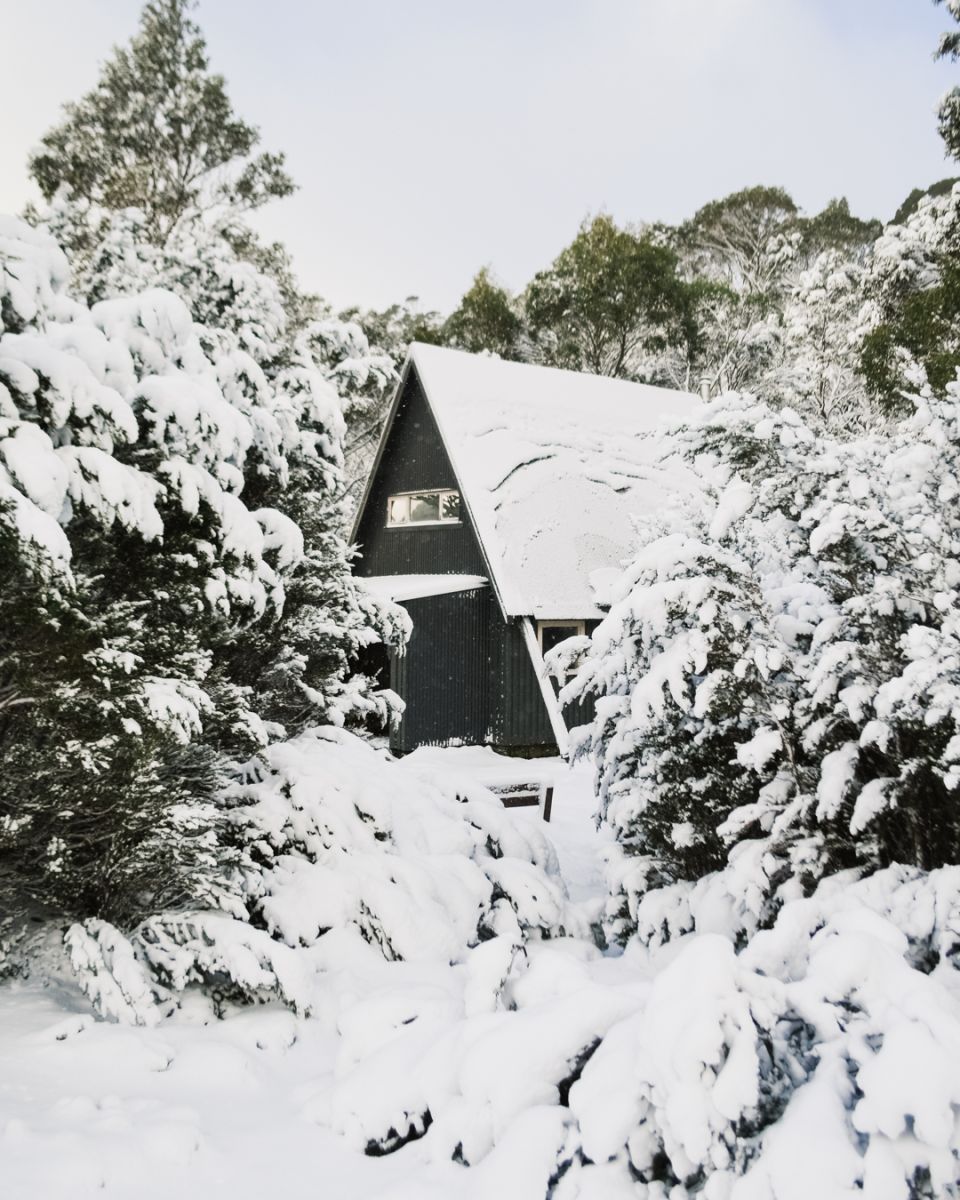 3. Head up to the Great Lakes in the Central Highlands
1.5-2 hours from Launceston gets you to Miena and the Great Lakes. In winter, this fishing village transforms into a winter wonderland. Head up and check out the lakes and enjoy the warm fire at the Miena Pub. A great short walk on the drive up is Little Pine Lagoon. Very much worth a visit.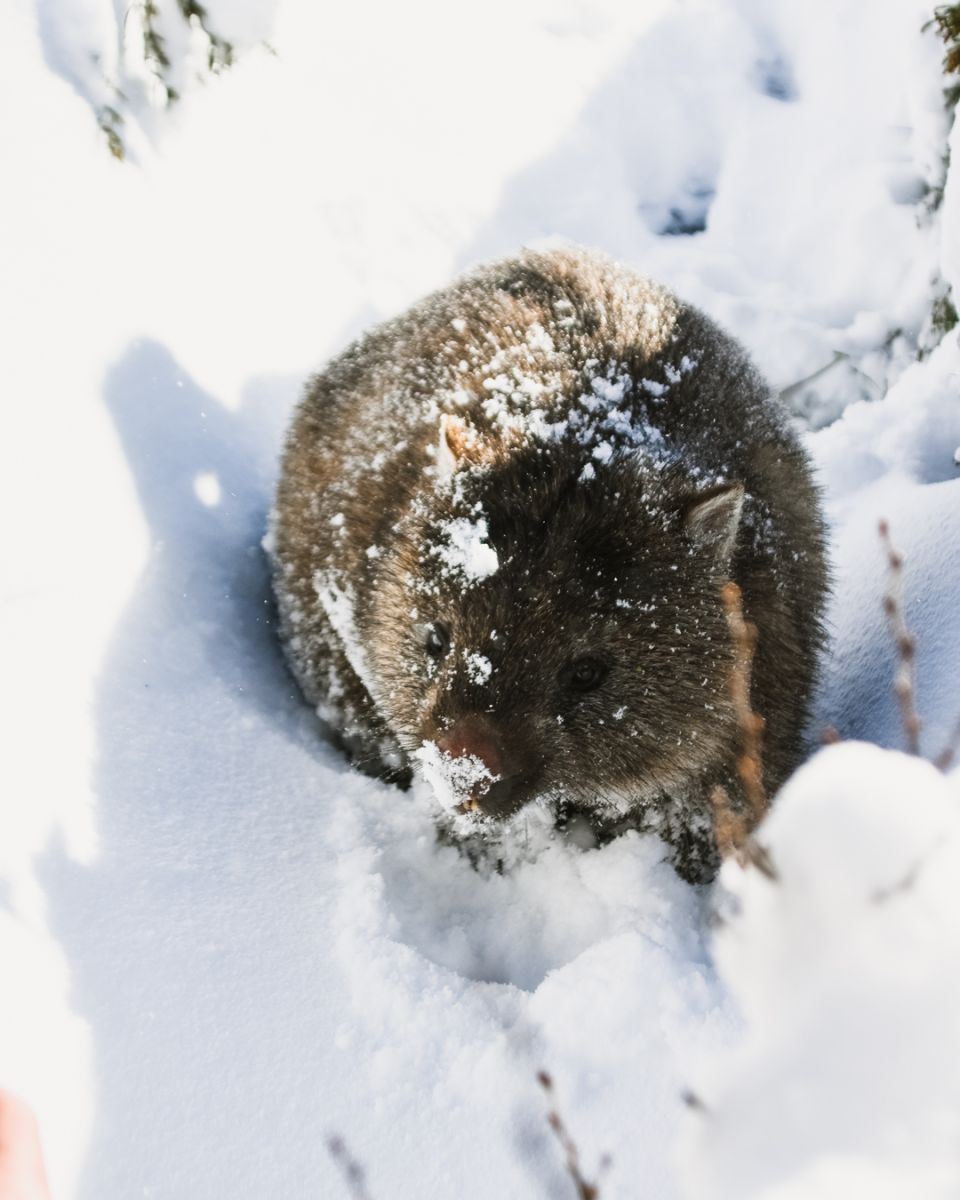 4. Chase the Waterfalls at Mount Field
Winter is the best time to see the waterfalls in Tasmania pumping at their best. Check out the waterfall loop 1.5-2 hours out of Hobart. A nice hour walk will take you to Russell Falls and some others along the river which will be flowing rapidly through the winter rainfalls.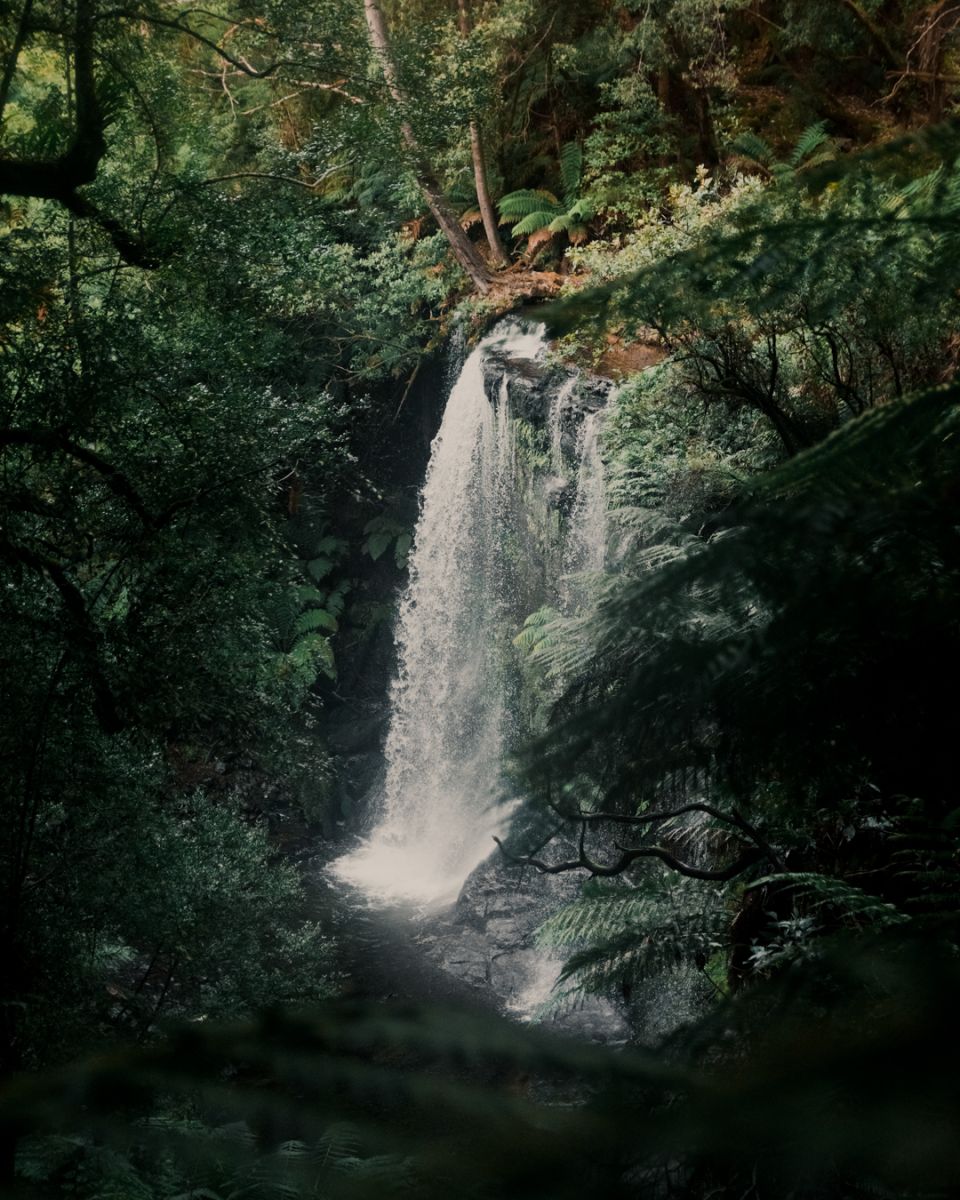 5. Hike Around the Trails of Kunanyi (Mount Wellington) in Snow!
Hobarts mountain vista really comes alive in winter as it transforms into a snowy paradise. Either bus or drive up depending on signage or explore any number of the endless walking trails on the mountain starting in various places on the mountain. I highly recommend the organ pipes track and checking out the huge dolerite columns on display, especially covered in the snow.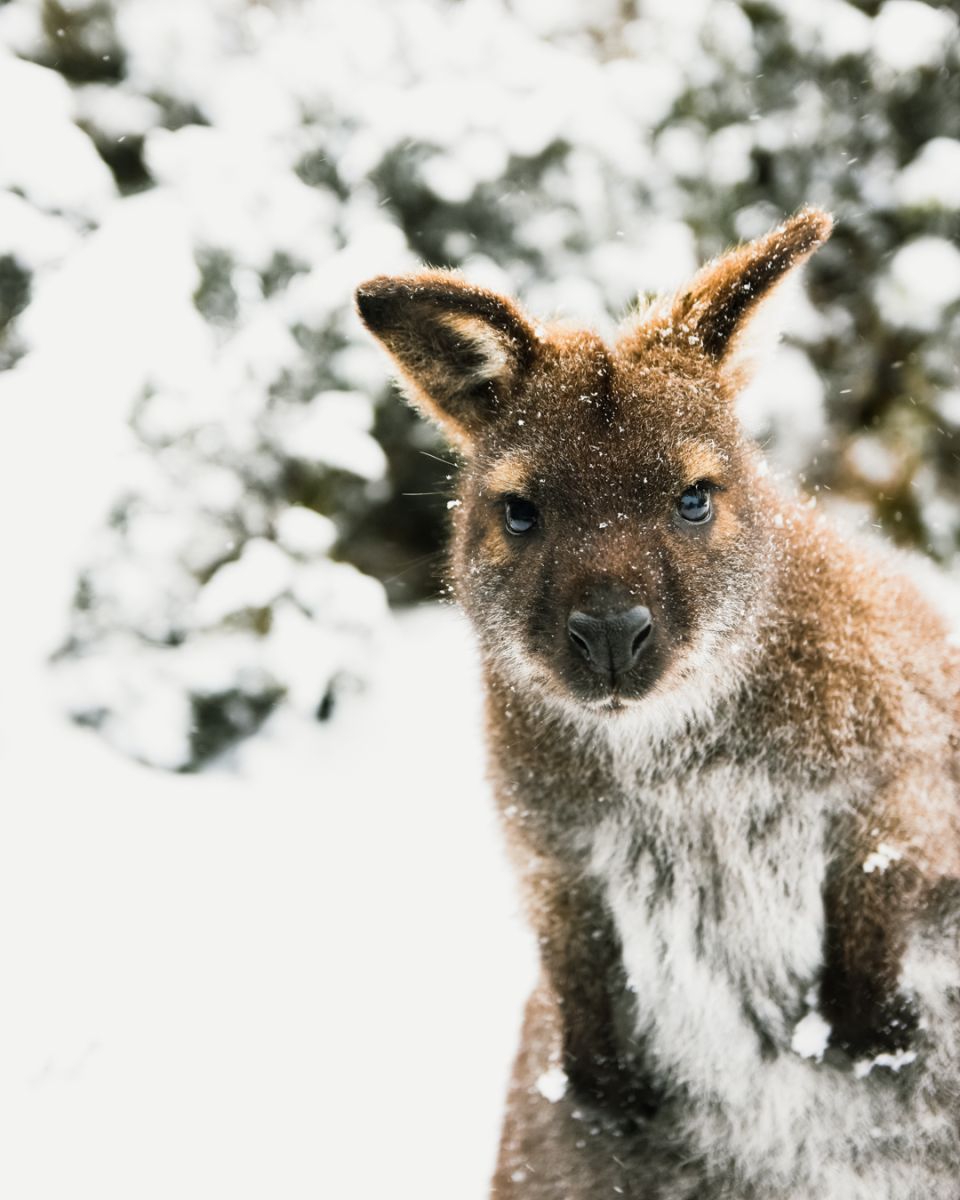 6. Winter Hike Through the Walls of Jerusalem
2.5 hours from Launceston lies the entry to the Walls of Jerusalem National Park. I recommend a 3 day out and back style walk in winter. A good itinerary would be heading up to Dixons Kingdom to camp night 1. Climb Mt Jerusalem day 2 and walk back to Wild Dog Creek Campsite, and then walk out day 3. Gear list for a hike like this would be the same as Scott Kilvert Hut hike above plus a 4-season tent if you are snow camping which in winter is likely. The Hilleberg Nammatj 2 Person Tent would be a great option for a snow hike like this.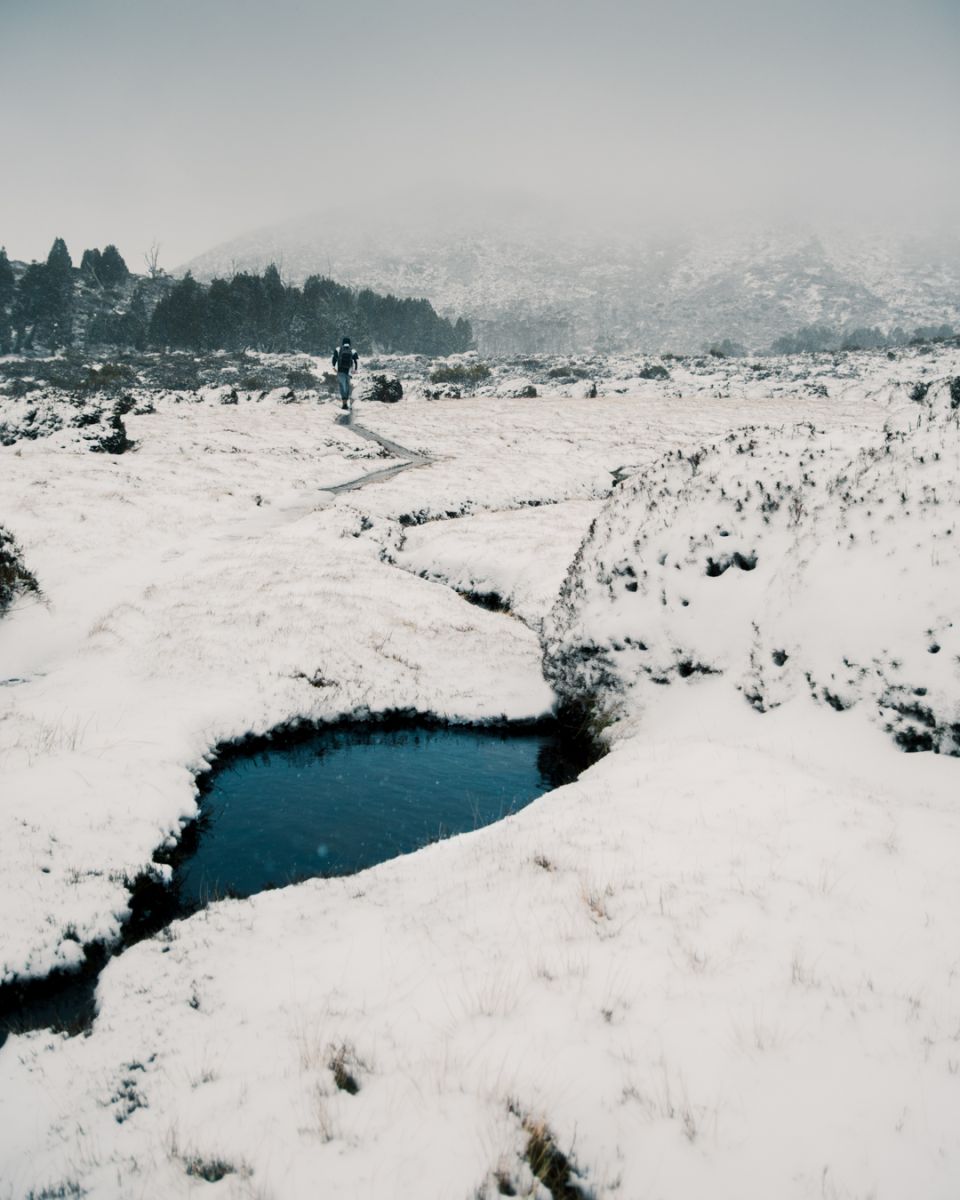 7. Head up to Lake St Clair and Hike Mt Rufus
This hike begins at Lake St Clair visitor Centre and works best as a 7-hour circuit and 19km. It can also be done shorter out and back. It is a steady climb to the top of an amazing vista that looks out to the Overland Track mountains and Frenchman's Cap and the West Coast ranges. On a clear day in winter this view will be endless snow-capped mountains on display. One of my favourite walks around Lake St Clair. Enjoy the warm fire at Lake St Clair on return.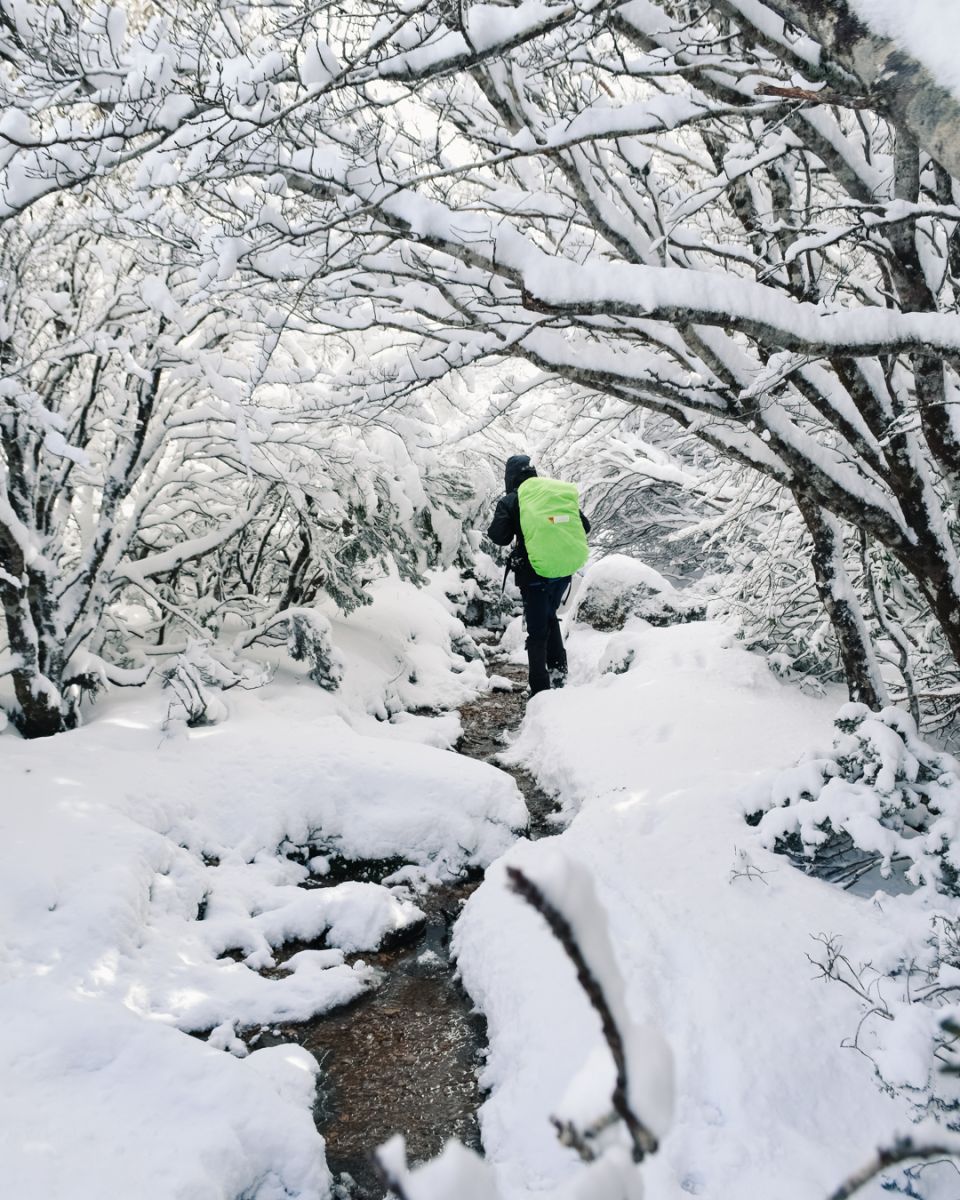 8. Visit a frozen Meander Falls!
1.5 hours west of Launceston gets you to Meander and the Meander Falls hiking trail. It is a 10km return walk that allows 6-7 hours to complete as it is quite the climb to get to the falls. It is a very rewarding hike in winter as it is often surrounded by snow and even freezes entirely sometimes! Grab your thermals, raincoat, warm clothes and a day pack and head over and check it out. A good day pack I can recommend is the Osprey Daylite Plus.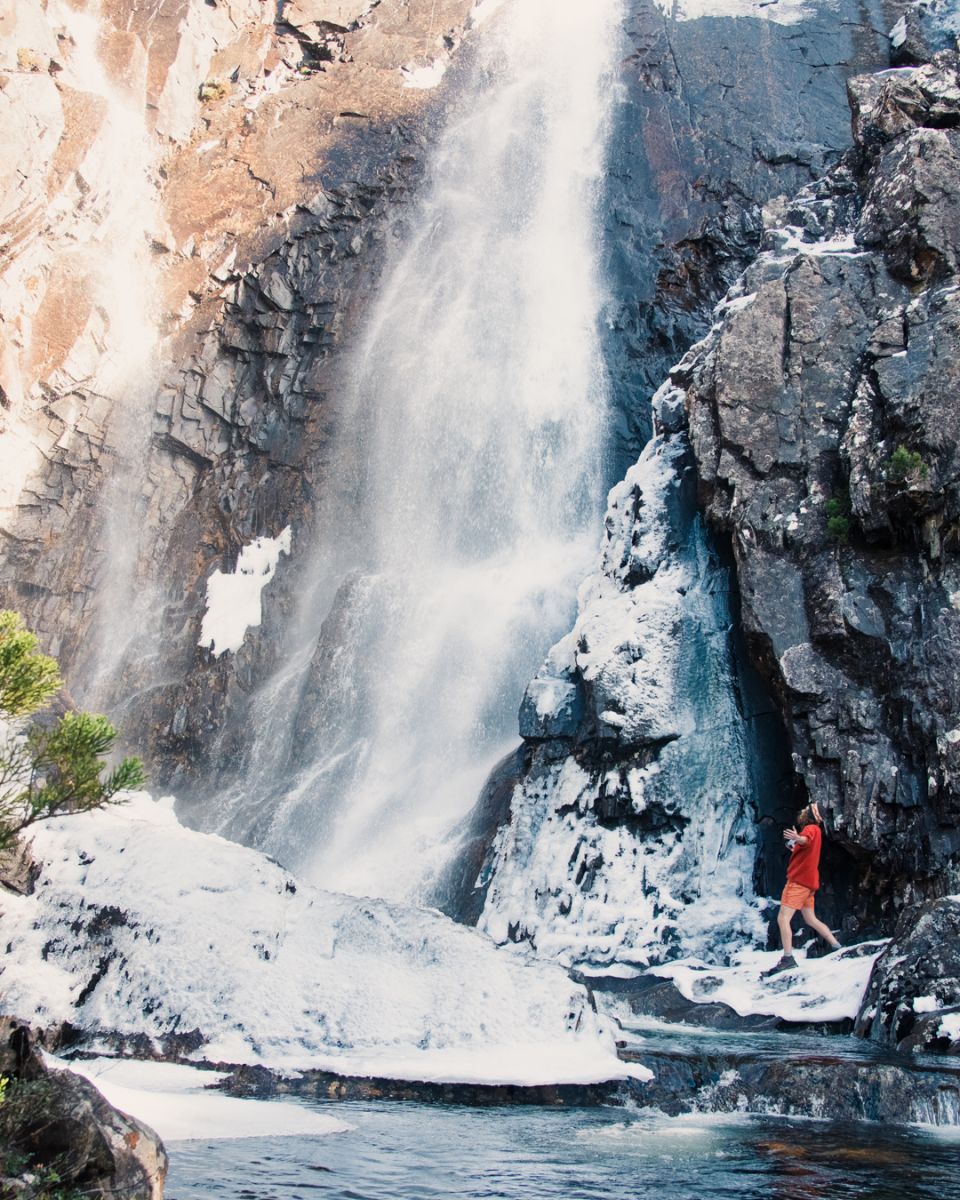 9. Brave the Icy Waters of Wineglass Bay
You might think it's crazy but trust me… a winter dip is like no other. You never regret a swim right! Wineglass Bay is always cold so throw your hiking shoes on and head down to the beach for a day walk. Pack some warm clothes for the post dip and most importantly, a towel. I recommend the Sea to Summit Drylite towel. Enjoy the cold waters and the magic Wineglass Bay. Situated 1.5 hours from Hobart or 2.5 from Launceston is Freycinet National Park.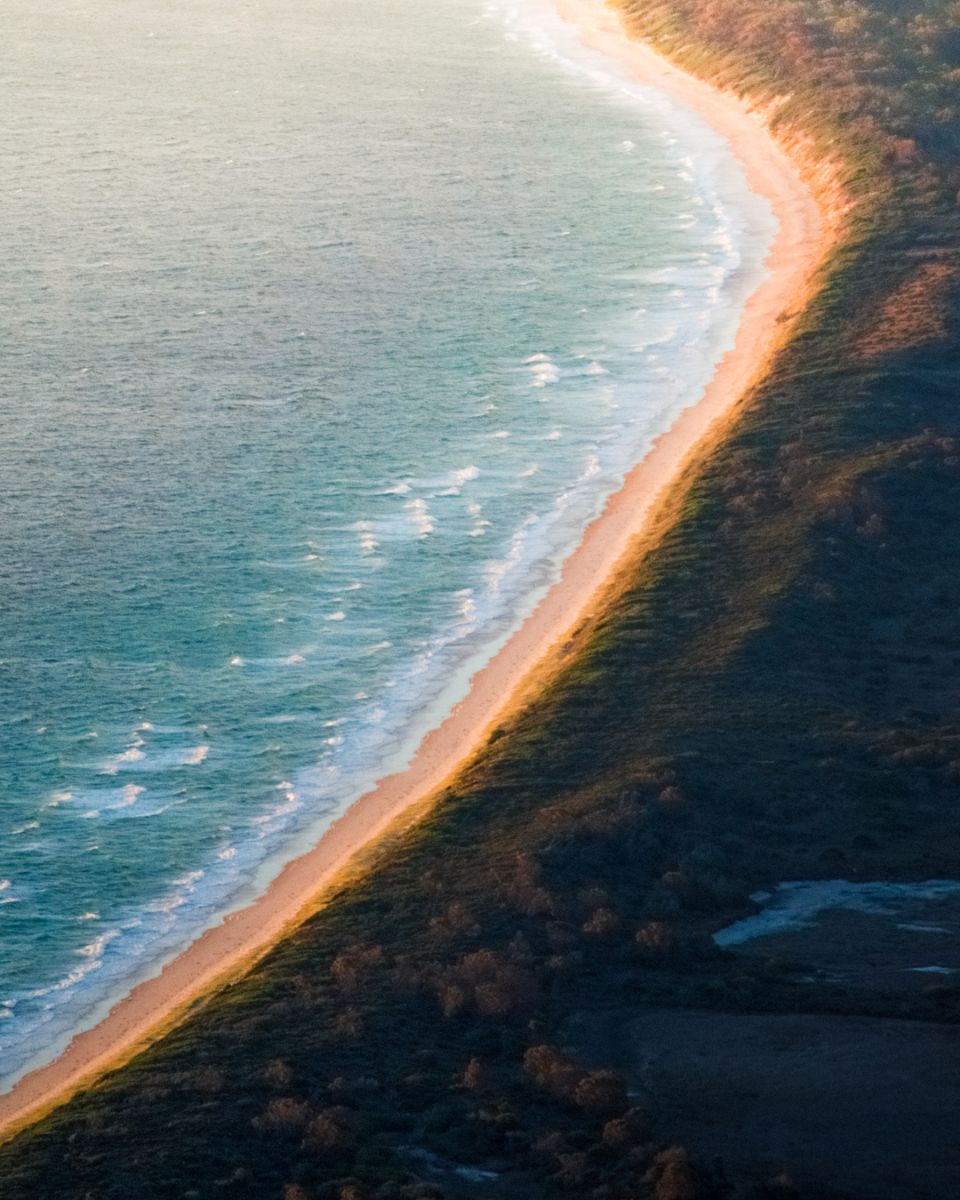 10. Hike up to Marion's Lookout
Same deal as the Scott Kilvert Hut hike I mentioned above, only instead of heading left for Hanson's Peak trail head right for Marion's Lookout on the other side of dove lake. This is such a rewarding day hike that gets you a magical view of Cradle Mountain. Most likely covered in snow in winter. Allow 2.5 hours to get to the lookout and a 350m climb up from Ronny Creek.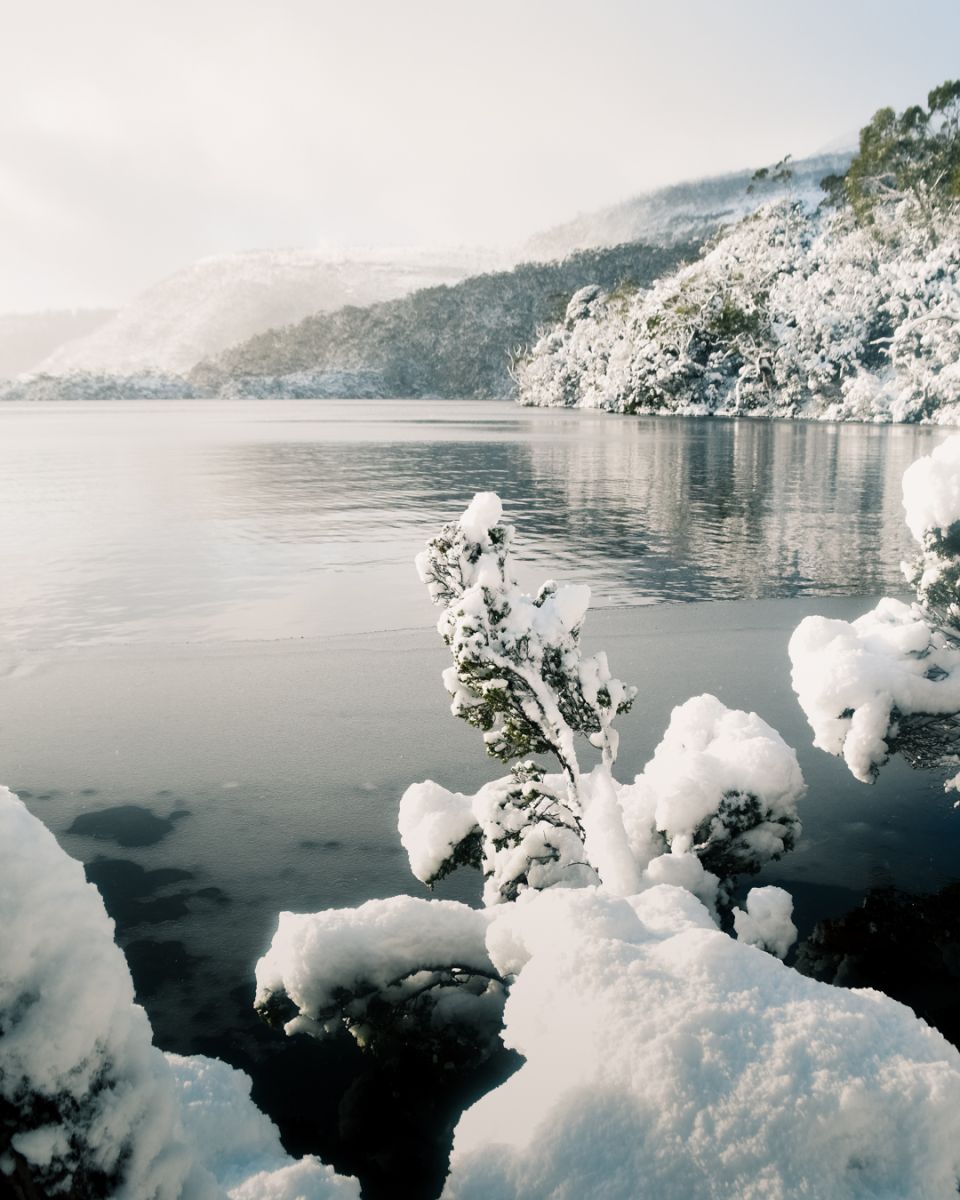 Not sure what gear will be best for your next adventure? Chat to our friendly team of Outdoor Gear Specialists in-store or online today and don't forget to share your adventures with us on Instagram by tagging @wildearthaustralia and #mywildearth in your next post.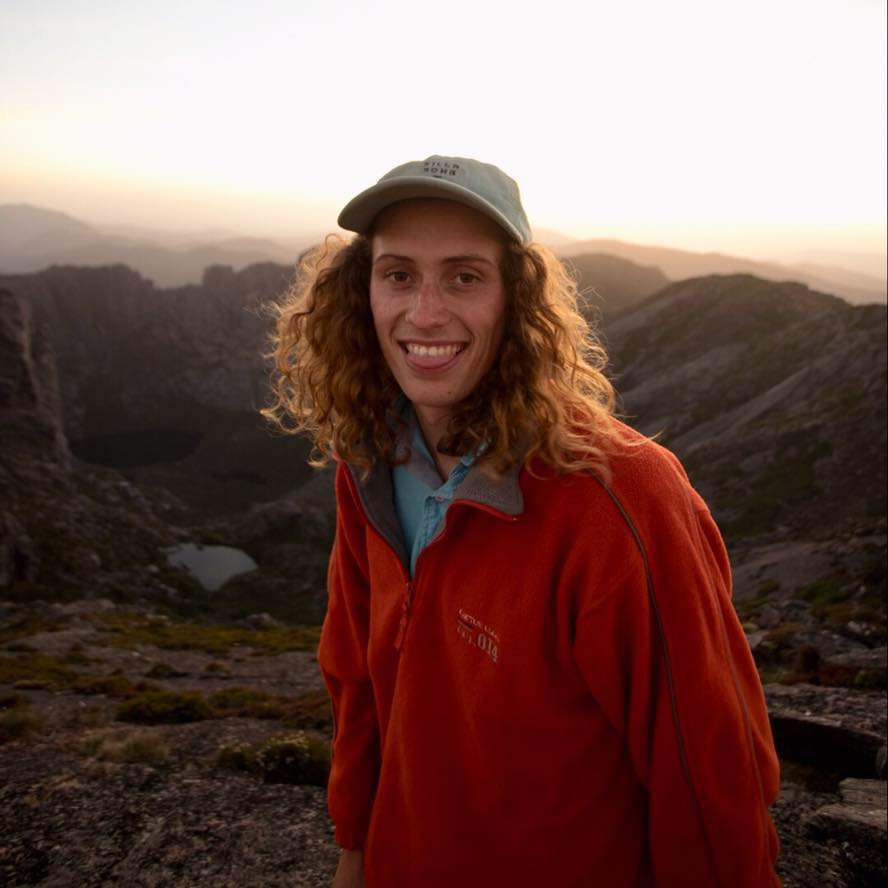 Hamish Lockett is a contributing writer and ambassador for Wild Earth Australia. Hamish works as a tour guide, primarily on the Tasmanian Overland Track as well as running his photography business. When he is not working out on the trails of the Overland Track showing people around, he is planning his own adventures in the Tasmania wilderness, whether it be pack rafting, hiking remote mountain areas, sea kayaking and trail running. Follow his adventures on Instagram! you can find him @Hamishlockett_ on Instagram or at Hamish Lockett on YouTube or Hamish Lockett Photography over on Facebook.