We all love that primal feeling of sitting around a fire.
Whether you've just set up camp in some remote location or you've made a base at a campsite for a few days.
Nothing beats getting warm and toasty by the fire, chatting the night away and roasting up some marshmallows on those mesmerising flames. We've created a list of the best fire kits and fire pits for all types of adventurers.
No need to struggle with sparking a wet match any longer. The UCO Survival Fire Striker will spark without fail in any conditions. The robust Ferrocerium rod is capable of a whopping 3000 strikes and comes with a stainless steel striker that doubles as a multi tool. Super lightweight, only 29g, this fire striker can fit almost anywhere in your pack or your pocket and the spark also comes in handy as an emergency signal. The UCO Survival Fire Striker is a necessity in everyone's outdoor kit!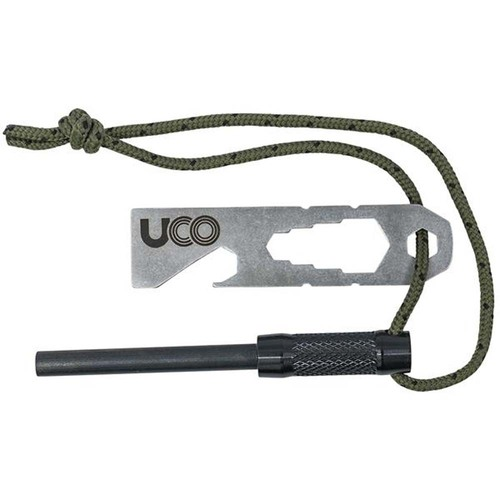 Set the campfire ablaze with the S.O.L. Fire Lite Kit. This fire starting kit will help to start your campfire for s'mores or a warm fire when survival is most important. Weighing in at less than 6g, the kit is compact for travel and still contains all the essentials you need to start up to 20 fires in any weather conditions. The DryFlex bag will keep the contents in a portable case and protect them from the elements. 20 pieces of waterproof and windproof fire starters will burn for up to 3 minutes each, to help get your fire going. Tinder Quik fire starters even work when wet, to keep you warm no matter the weather. This survival kit also includes the S.O.L. Fire Lite Sparker. It's a one-handed fire sparker able to produce a shower of sparks with one flick. It can produce up to 5,000 sparks for long-lasting use. It'll spark in any altitude and weather condition for a reliable camp fire starter. The compact kit also includes comprehensive instructions with helpful tips on picking kindling, starting a fire, and how to safely maintain the fire outdoors. Whether you need basic camping accessories or want an emergency survival kit that can fit in the palm of your hand, this fire kit includes everything you need to make fire starting easy and quick.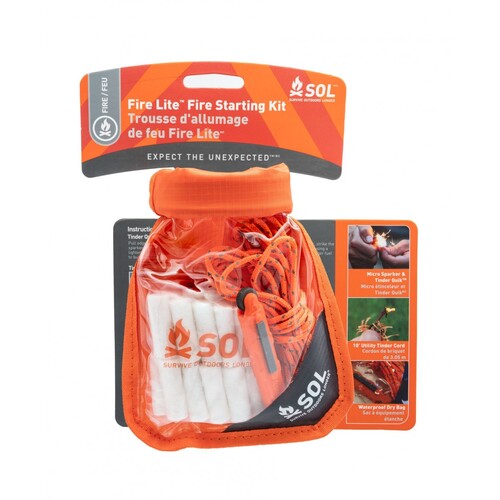 Wolf & Grizzly's Fire Safe Collapsible Fire Pit was designed and engineered specifically to maximize efficiency while minimizing its consumption. The airflow direction has been carefully engineered to create an efficient and clean burn of charcoal or wood in strong-to-light wind conditions. Boasting carefully designed wind shielding, provided by the frame itself, that ensures you can light and keep your fires lit, hassle-free. The segmented, corrugated design allows you to add charcoal to only the areas that you wish to heat, allowing you to use just enough fuel to cook your meal, rather than wasting monumental amounts of charcoal. The insert was designed to require less so you can do more. In fact, Fire Safe requires 26% less fuel per unit of surface area than its closest "competitor". After use, the same component that allowed for efficient airflow acts as a scoop for the ashes creating the first disposal-conscious fire containment base. We specifically designed this with a minimal trace mentality.

Wolf & Grizzly's patent-pending hinged collapsible design allows for a large fuel capacity and mighty fire while maintaining a pack down size slimmer than 1" and weighing less than 1kg. This enables you to go on any kind of adventure (big or small) while minimizing the space it takes up in your bag.

Turn fire into electricity with the award-winning BioLite Campstove 2+. Patented combustion technology creates a vortex of smokeless flames for a portable campfire that can cook your meals and charge your gear, all at the same time. Charge phones, lights, and more with a massive 3W of power and an updated 3,200 mAh internal battery stores power for you to charge overnight. Not only does it charge your gear but it performs highly as a cooker, boiling a huge 1L of water in only 4.5 minutes. BioLite's Campstove 2+ also packs down to the size of a 1L wide-mouth water bottle so you don't need to worry about it taking up too much room in your pack. Infact, this will actually save you space as you don't need gas canisters for portable chargers. Just burn sticks, wood scraps, or pellets and your set. With the Smart LED Dashboard you can get real time feedback on fire strength, power output and fan speed. The internal Fan Jets provide 4 fan speed settings to circulate air for improved combustion. Leave the gas canisters behind and unlock the potential of the sticks and twigs around you.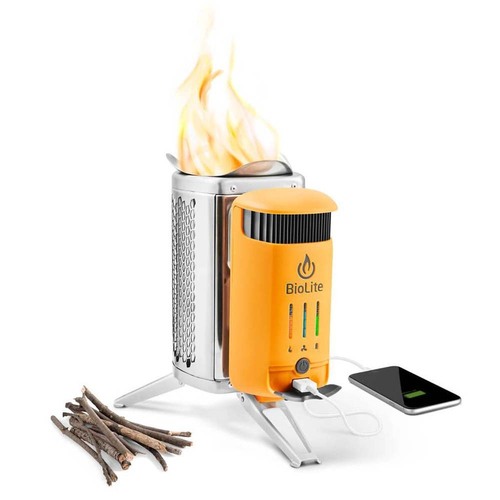 Enjoy the warmth, smell, crackle, and feel of a wood campfire, without any of the smoke. BioLite's latest upgrade to the award-winning BioLite FirePit creates hyper-efficient flames with patented airflow technology and gives you a front-row seat to the magic thanks to the X-Ray mesh body. Lift the fuel rack and toss in charcoal to transform it from a fire pit to a portable hibachi-style grill, complete with an included grill grate. Control the size of your flames manually or remotely with the free Bluetooth app, compatible with both iOS and Android. Control the burn time with multiple fan speeds with burn times ranging from 7-30 hours. The USB Rechargeable Powerpack, 12,800 mAh, runs the fan for your fire for up to 30 hours on a single charge which can be detached and recharged easily via USB. The 51 air jets inject the fire with oxygen along key locations. This creates a more uniform temperature and mixing of gasses inside the fire which dramatically improves combustion.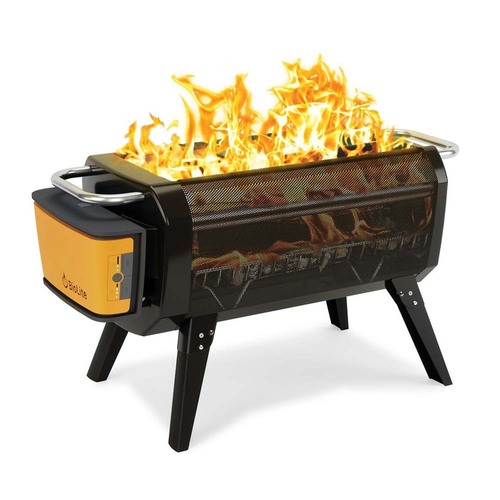 Set up the SOL Flat Pack Fire Pit with ease for a bonfire or barbecue anywhere, anytime. The hexagonal design provides a sturdy set-up on any terrain with vents in the spacious base for improved air flow to make sure your fire gets the oxygen it needs to burn hot. The removable, food-grade grill top is large enough to feed the whole family and is dishwasher safe, so say goodbye to that extra scrubbing after a big feast. This fire pit folds up and packs down  into the included bag featuring an adjustable shoulder strap and room for extra gear or fuel. Pick your fuel, because this bad boy is  designed for use with wood, charcoal, and other biofuels. The SOL Flat Pack Fire Pit is portable, durable, and ready for adventure.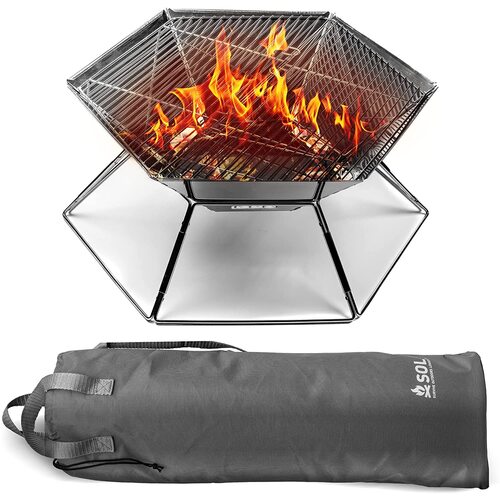 Not sure how to get the fire started on your next adventure? Chat to our friendly team of Outdoor Gear Specialists in-store or online today and don't forget to share your adventures with us on Instagram by tagging @wildearthaustralia and #mywildearth in your next post.
About the contributor: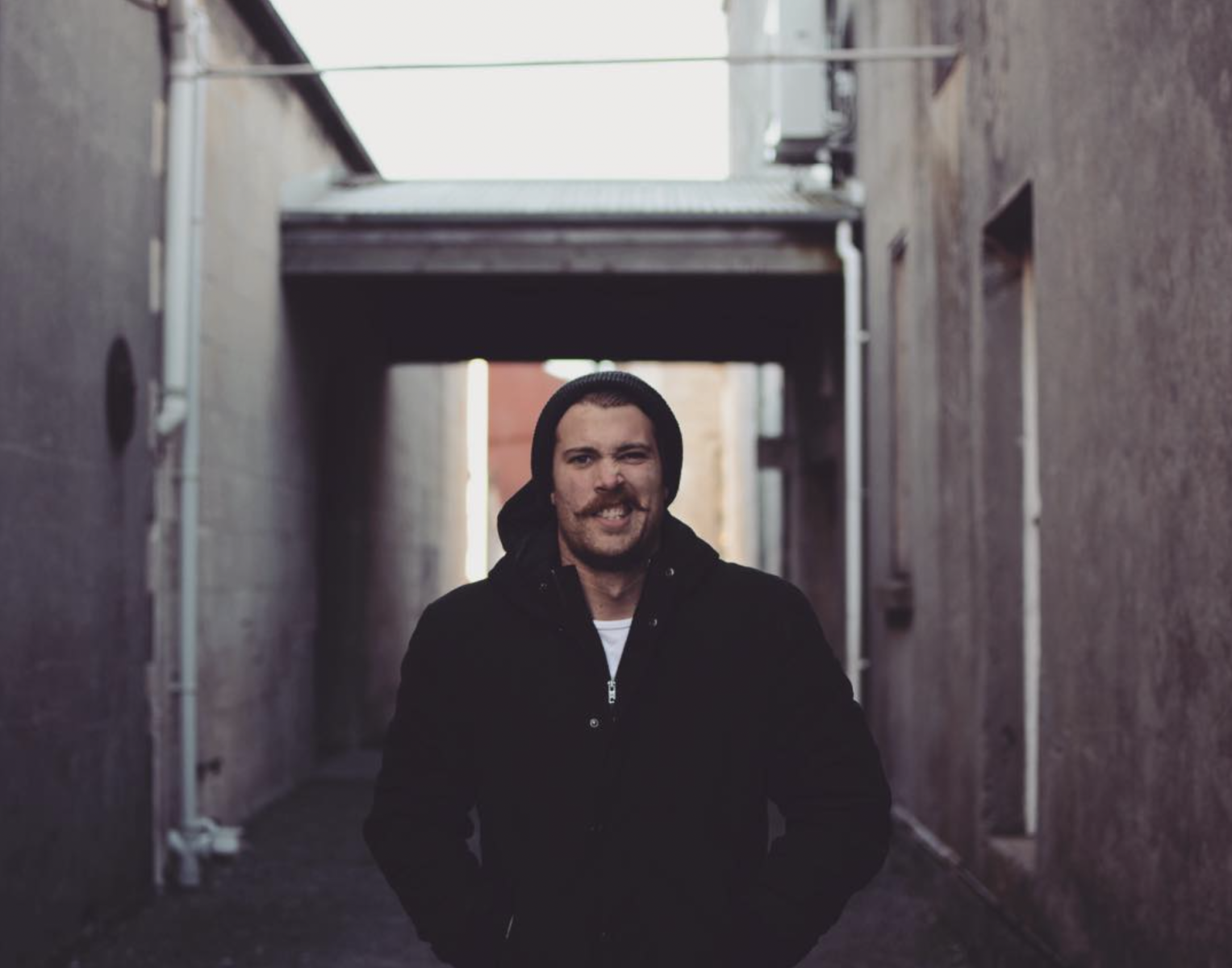 Chris Anderson is the graphic artist for Wild Earth. When he isn't getting creative behind the computer screen he's behind the camera lens hunting for that next epic landscape shot. You'll often find him hitting the trails and chasing waterfalls or jetting off to new places around the globe to surf, snowboard and just searching those hard to reach places for unseen beauties.
Follow his adventures on Instagram.