For the coffee loving campers and backcountry baristas - A guide to brewing in the bush.

It's early morning, the beanie you slept in has been drawn down to your eyebrows overnight by the hood of your sleeping bag, there's a ruffling of tarp and down as you bring your hands up through the layers to your face to rub your eyes. Your nose is ice cold, and your hands feel a little ashy from the campfire you were poking only a few hours before.
There's a low sunlight beginning to press through the roof of your tent, tinted green and shadowing the drops of due littered around the outside. You've woken up on day 2, and there's one thing on your mind, coffee.
If it wasn't for the anticipated view you'd been waiting for all night now only one zipper away, you could probably stay wrapped up all day. But with one excited reach you pull the zipper up the side of the tent and let the crisp air fill your little shelter. The gray fire sits lifeless a couple of meters away and behind it a sunrise over a misted valley you conquered the day before. With one final stretch you're up and out, a camper on a mission with one thing in sight, that coffee!
The next part of the story we can't write for you. It's a touchy subject, and arguably the most important part of any successful adventure in the wild. With many ways of achieving a barista level coffee while out in the wilderness, your options are endless. So, with all these great options, your caffeinated friends at Wild Earth have listed together a few ways we like to make our high quality coffee, in the farthest places from our favorite coffee shops.
Instant coffee
Wait! Don't skip this one, we know what you're thinking, you're better than instant coffee, and you're right, you are. But sometimes in the circumstances of the great outdoors instant coffee can make things simpler and more efficient, making a morning pack up run smoother than a freshly pulled espresso. As easy as boiling water on the fire or camping stove and adding a few teaspoons of the controversial granules, you can be enjoying a cup of coffee in no time. Instant coffee is also a great option for bigger carries and longer treks, being able to be stored in the smallest of compartments that can lay flat in a pack. Although we know some instant coffee can taste like burnt water it's all about the type of the instant coffee you buy. Try a couple and pick your favorite to take on the trails.
One great option is the Beforeyouspeak High Performance Caramel Coffee Sachets for those who like to kick start their morning with a healthy treat. The premium Instant Colombian Coffee infused with Turmeric, MCT Oil, Siberian Ginseng, Green Coffee Bean Extract, Black Pepper and Stevia is a perfect fast, nutritious and great tasting cuppa to warm you up and fuel you throughout the morning.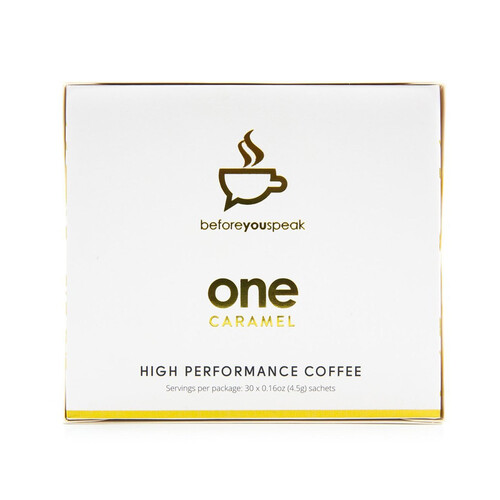 French Press
The french press is a staple in any coffee connoisseur's arsenal. Add ground coffee beans to boiling water, let them steep, before separating the grounds from the coffee by plunging a fine sifter to the base of the glass. One of the greatest things to happen to camping equipment since the invention of the hiking boot has by far got to be the Jetboil Silicone Coffee Press, with a silicone ring that guarantees the best brew in the backcountry. The stem and basket detach to easily stow in your cup, and gives you the tools to make a barista level cup of coffee in the deepest of wildernesses. The size of the coffee press is compatible with Jetboil Flash, MicroMo and Zip, along with 1L tall and .8L spare cups.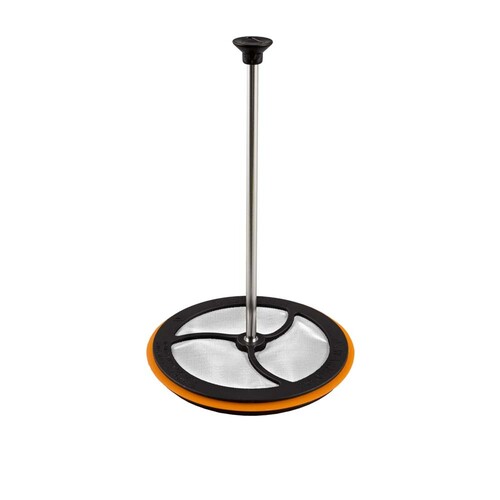 Drip coffee
Drip coffee is another top dog in the big leagues of brewing the best cup possible. This style of brewing is best recognised in the form of two devices, the iconic V60 coffee dripper, a cone shaped funnel that is placed above a cup before ground beans are placed in a coffee paper inside the funnel. Water is then poured over the grounds and gravity does the rest. Essentially this method of coffee making mimics that of pulling an espresso through a coffee machine, only this time it's done slower, and with less pressure.
This method is also commonly recognised through a device known as the Chemex, in which coffee is brewed the same as the V60 dripper, only this time the mug is replaced with a large glass jug that is connected to the funnel all as one piece. As good as this is, a large glass jug thrown into the hiking pack would seem as inconvenient as a multitool without a bottle opener, luckily for you Sea to Summit X-Brew Dripper has solved this problem for you. The X-Brew is a collapsible coffee dripper with a reusable mesh filter. Its compact size and two cup capacity offers an excellent addition to your outdoor camp kitchen. In addition, it fits neatly inside the X-Kettle, along with an X-Mug to create the ultimate outdoor coffee and hydration kit.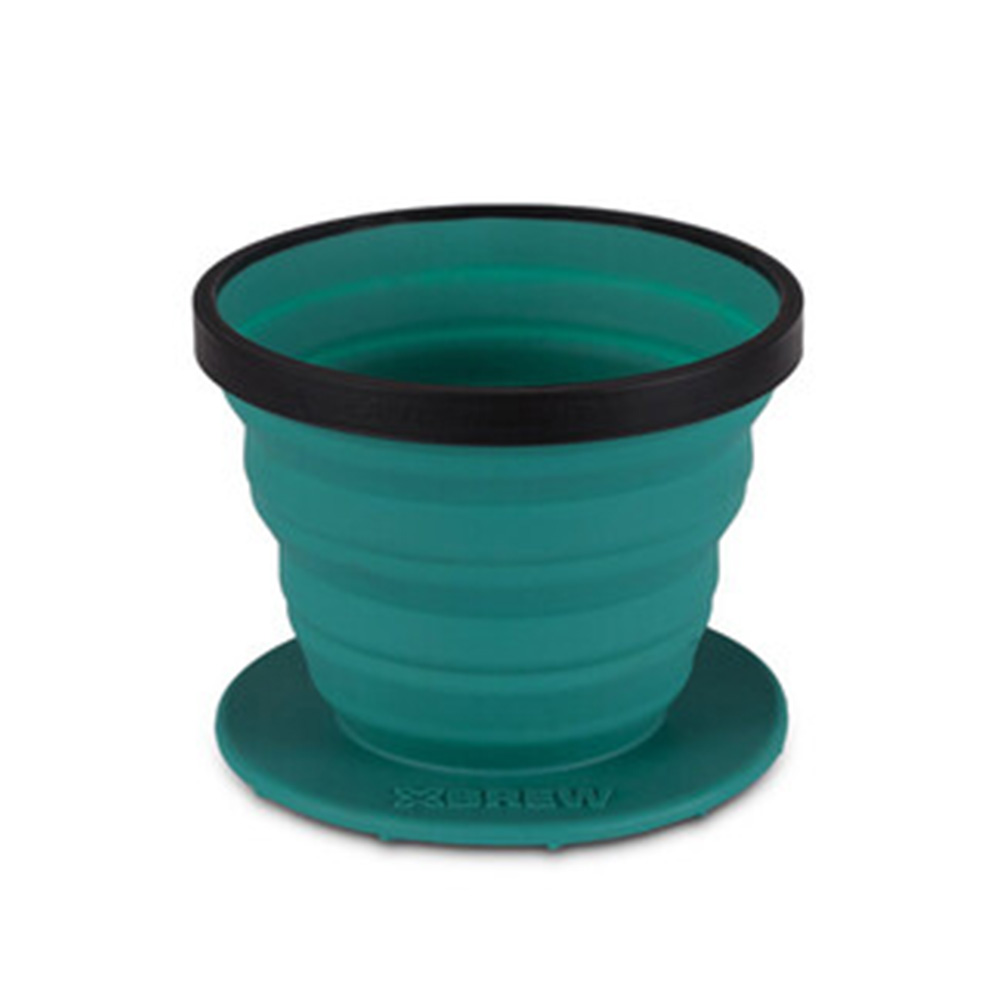 Amongst the solutions to brewing in the backcountry, the GSI Ultralight Java Drip is an ultimate tool to get that morning cuppa satisfaction. The Java Drip comes in an ultra-compact design that nests under any standard fuel cartridge, so who says you can't keep your pack light and drink your coffee too? Step out of your tent and drip-brew some bold, backcountry bliss.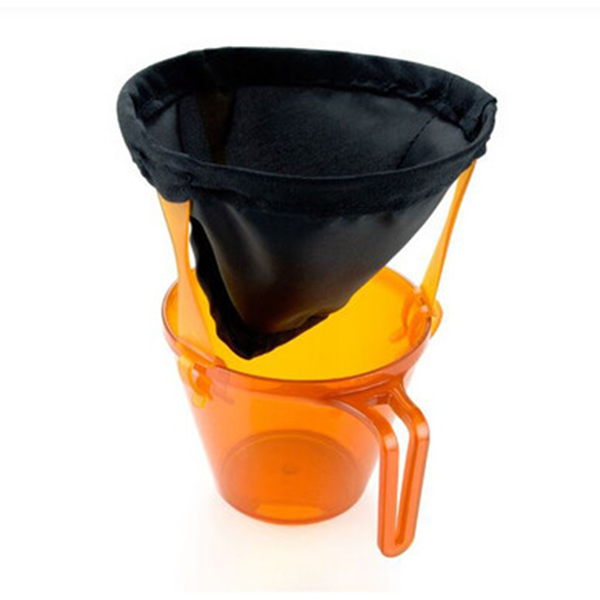 AeroPress
Arguably the top dog of brewtown, the Aeropress is a revolutionary device for coffee makers around the world. Its unique design and outstanding results make it perfect for anyone, from the city goers kitchen to the nomads campsite, anyone wanting the perfect cuppa should start right here.
The AeroPress Coffee Maker utilizes a breakthrough in the coffee brewing process to yield the smoothest, richest coffee that you have ever tasted. It's a new kind of coffee making that brews coffee under ideal conditions: proper temperature, total immersion, and rapid filtering, at least one environment you can control while trekking it out in the wilderness. These conditions result in amazingly delicious coffee with a wide range of beautiful flavors but without bitterness and with very low acidity.
Its lightweight, compact, and durable construction makes it ideal for use when camping, backpacking, boating, or just traveling. The AeroPress is also available with a zippered nylon tote bag that makes it easy to travel with the coffee maker and a bag of coffee.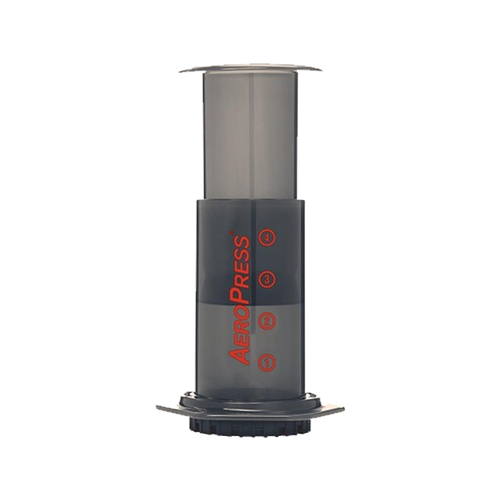 However you brew, you don't have to cut it short on your outdoor adventures. With the right equipment, starting your morning off with a barista level coffee is possible anywhere at any time, even in the depths of the most rugged expedition. So get out there and caffeinate yourself to the brim, we know you need it.
To see how we brew in the bush, take a look at our YouTube video in the link below for a closer insight to our coffee loving campers and backcountry baristas . If you've got any questions about some of our coffee making gear or any other equipment, you can come into one of our stores and talk with our experts, or shoot us a message for a chat. Until then stay caffeinated!
Not sure what gear you need for your next adventure? Chat to our friendly team of Outdoor Gear Specialists in-store or online today and don't forget to share your adventures with us on Instagram by tagging @wildearthaustralia and #mywildearth in your next post.