Halloween is just around the corner so grab some fellow campers and get prepared for a sleepless night in the wild.

Tis the season for pumpkin lattes, excessive amounts of sugary snacks, Hocus Pocus re-runs and most importantly, time spent around the campfire trying to freak out your camping buddies with scary stories.
We've put together a list of our favourite scary campfire stories that have been shared with us by our customers and staff along with some classic urban legends! Take your pick, settle down with a mug of hot tea (or something stronger) and use a torch to light only your face for the maximum fear factor.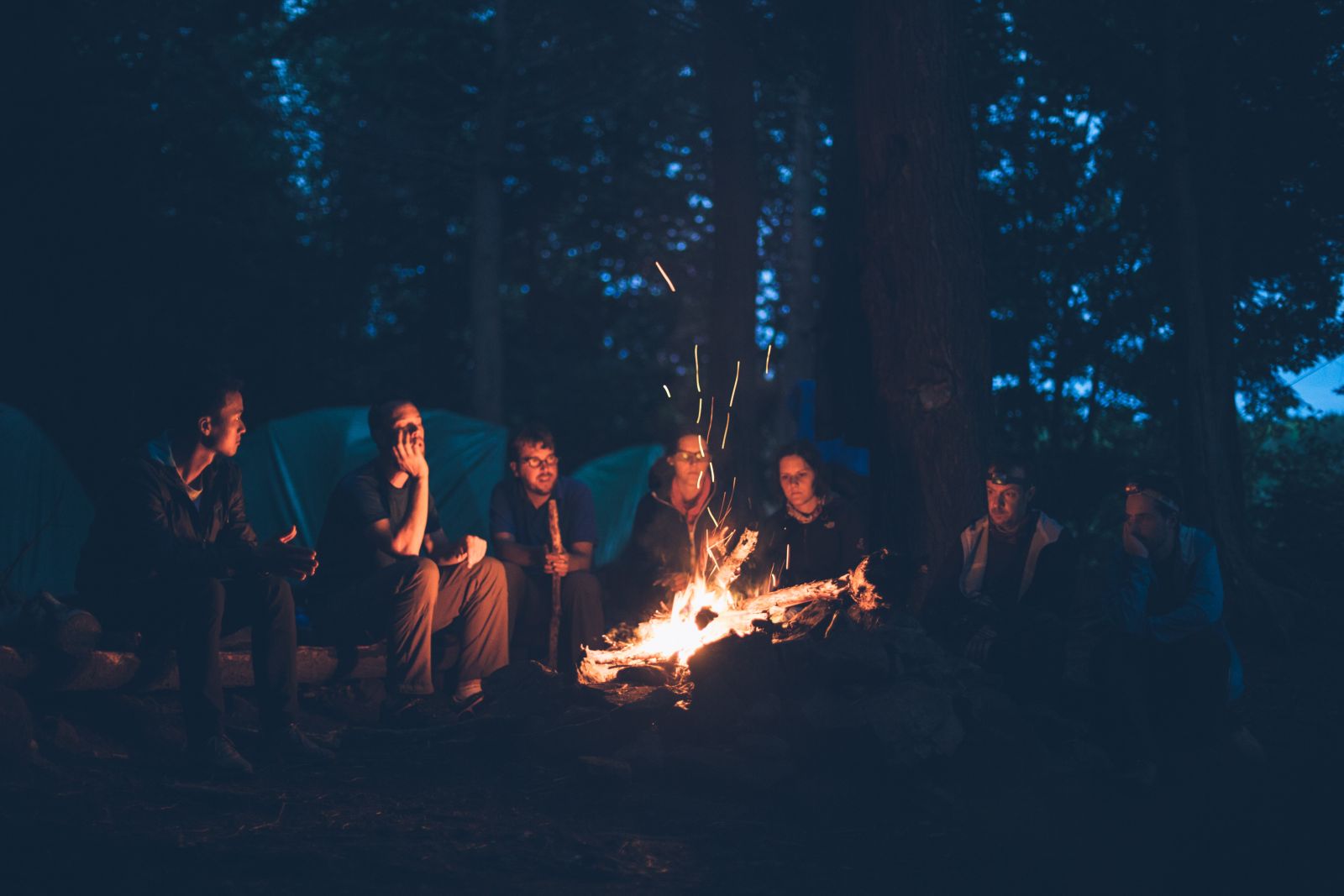 Wild Earth Communities Best Scary Stories
1. "I was hiking with a mate in the mountains. We arrived at a campsite late one evening at dusk. Made a fire and cooked dinner. After dinner, we explored our surroundings to find an object on top of a tree stump. Let me remind you we are in the middle of nowhere a place called 'Deep Pass'. And this object which looked like a head was covered with a towel. It was too late to head out so we made camp by the fire. I didn't sleep a wink. At first light, we plucked up the courage to remove the towel. Underneath was an old pot. I swear we both thought it was a head all night." - Steve Church
2. "Camping on our own in a remote forest site thick with vegetation, we woke in the morning to see a tear in the canopy of our tent. Then we saw the message written in charcoal from our campfire on the tent. "You looked so peaceful as you slept". We've never packed up a campsite so quickly in our lives." - Chris Horgan
3. "When my sister Betsy and I were kids, our family lived for a while in a charming old farmhouse. We loved exploring its dusty corners and climbing the apple tree in the backyard. But our favorite thing was the ghost. We called her Mother because she seemed so kind and nurturing. Some mornings Betsy and I would wake up, and on each of our nightstands, we'd find a cup that hadn't been there the night before. Mother had left them there, worried that we'd get thirsty during the night. She just wanted to take care of us. Among the home's original furnishings was an antique wooden chair which we kept against the back wall of the living room. Whenever we were preoccupied, watching TV or playing a game, Mother would inch that chair forward, across the room, toward us. Sometimes she'd manage to move it all the way to the centre of the room. We always felt sad putting it back against the wall. Mother just wanted to be near us. Years later, long after we'd moved out, I found an old newspaper article about the farmhouse's original occupant, a widow. She'd murdered her two children by giving them each a cup of poisoned milk before bed. Then she hung herself. The article included a photo of the farmhouse's living room, with a woman's body hanging from a beam. Beneath her, knocked over, was that old wooden chair, placed exactly in the centre of the room." - Raelee Heath
4. "We were camping, Easter long weekend about 25 years ago. We were in a pretty remote area so we were startled to hear a man's cry for help. Never found anyone, and the police didn't either. I've never been back there. I know what I heard. It still scares me." - Rebecca Taylor
5. "A true story! Friends of my parents purchased an old semi-detached house in Greenwich England in the 1970s. One night the wife awoke and saw a strange eerie woman standing at the bottom of the bed. She woke her husband and asked if he could see the woman too. He could! Both terrified they contemplated selling the house but before doing so they spent an evening out at a restaurant. Upon returning home they found their bathroom door locked - bolted from the inside! The light was on and no one was in there. There was only a small raised window through which no one could enter as it was too small. Who had bolted the door from the inside? It was a slide-across bolt that operated with difficulty as the house was ancient. After breaking through the door down and finding no one in the bathroom nor a feasible explanation for what had happened the husband and wife were so terrified they never slept in the house again and placed it on the market. I wonder who has lived there since and what they have experienced! The couple never believed in the paranormal before living there!" - Tracy Ashdown
6. "I was camping in the wilderness of southern Chile, on the beautiful lands of the island of Chiloe. This place is well known for its myths and witch stories. One night, upon returning from a night out at the beach with a group of friends, we all felt a strange presence. What made it worse, was that all of us felt something hit past our legs as we stood there outside our tents. We quickly turned the lights off our torches to see what it was. Nothing! Nothing around us! We all began to say where this "thing" had touched us. We were all scared to our brims! It didn't make sense!" - Micheal Labrin
7. "Hiked into the northern end of the Bendethera Valley in the Deua National Park with a few mates as part of our Cert IV in Outdoor Rec. Spent the night in a hut built amongst the ruins of the old homestead. Had dinner, and then went to bed in an open bunkhouse-style room. I had a shocking sleep. Restless all night, and when I did eventually fall asleep I was plagued by nightmares. Got up the next morning and didn't think too much of it until we were having breakfast, and every member of the group reported the same experience. Needless to say, we packed up rather quickly. As we hiked out we passed by the graves of a mother and child from the original homestead - we hadn't seen them the previous evening as we came in from a different direction. We didn't stop again until we'd climbed the spur out of the valley… " - Matt White
8. We were drinking and being loud around the campfire on a station in WA. As we were singing the 5th round of Waltzing Matilda with Slim Dusty we noticed glowing eyes not too far away! There wasn't one, but more like a pack of something turning up to join in on the out-of-tune shenanigans. Everybody went quiet and started wondering if we were their planned meal for the evening. Everybody got into their cars, some left, and some slept where they were. We still talk about it today 20 years on. - Kay McQuirk
9. "A group very much like this one was camping in these woods. A little girl went missing when she wandered away from the group. That is how we are always telling you to stay with the group or your camping buddy. Everyone was sitting around the campfire when little Hanna heard a rustling in a bush just out of the campfire's light. Wanting to catch a small animal to keep as a pet, Hanna quietly got up from the campfire's circle and stepped into the dark. When it was discovered Hanna was missing, all the other campers were sent back to their cabins and a search was launched. When a storm came up, only one camp counsellor continued to search. The campers and other counsellors could hear her calling, "Hanna, Hanna," until early in the morning. When everyone awoke the next day, Hanna was discovered in her cabin. However, the camp counsellor who had searched and called for Hanna all night long was never found. They say you can still hear her calling in the woods at night. If you listen carefully, you might hear her calling. Listen! When all the campers become quiet, I yell, "Hanna," to scare everyone." - Elizabeth Cepida
10. "My son woke up screaming, I get to his door and asked why he was screaming and he said the man scared him, I asked what man? He said the one behind you. I grabbed him ran back to my room and we hid under the covers. He was 3 yrs old, he's now 38 and still remembers" - Linda Mitchell
Our Top 3 Urban Legends
1. The Wailing Woman - this famous legend originates from Mexican Folklore. It's perfect for a campsite close to a river or lake! It follows the story of a young, beautiful woman who killed her children. One day, in a fit of rage, the woman threw them over a bridge (or drowned them.. depending on where you are!) but instantly regretted it. The legend has it that you can still hear her crying out for her children near the river bank at night. Wearing a white gown, she still roams near the water at night hoping to lure children to their doom!
2. Bunyips & Yowies - Indigenous Australian legends speak of the bunyip, a large creature lurking in swamps and waterholes that emerges to pull unsuspecting victims down to a watery grave. There are various descriptions of what the bunyip is said to look like. European settlers in the 19th century believed that the creature had the face of a dog, complete with sharp teeth, either tusks or horns, dark fur, and flippers
3. Drop Bears - If you're camping with foreigners, the legend of the Aussie drop bear is a classic. The tale suggests that Australia is home to a killer species of koala that will jump from trees and latch onto you with its sharp fangs.
Gear Essentials for the Ultimate Fright Night!
Set the campfire ablaze with the S.O.L. Fire Lite Kit. This fire starting kit will help to start your campfire for s'mores or a warm fire when survival is most important. Weighing at only 0.2 ounces, the kit is compact for travel and still contains all the essentials you need to start up to 20 fires in any weather conditions.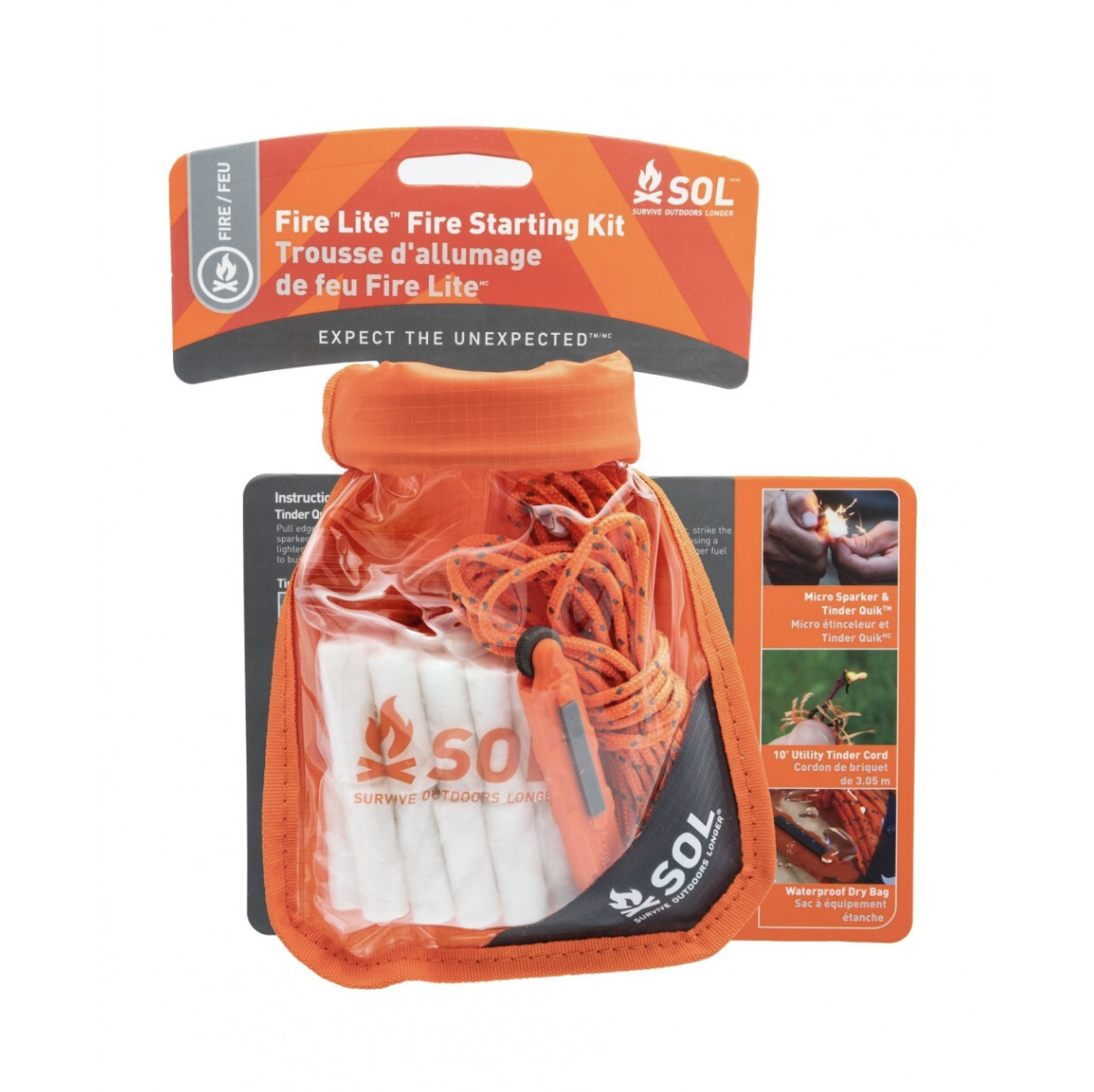 2. Rumpl blanket to keep you warm and toasty!
Inspired by the high peaks of the Sierra Nevada range, this cool blue fade sends you on a trek along the legendary John Muir trail. If you listen closely, you can even hear the mountains calling in the distance.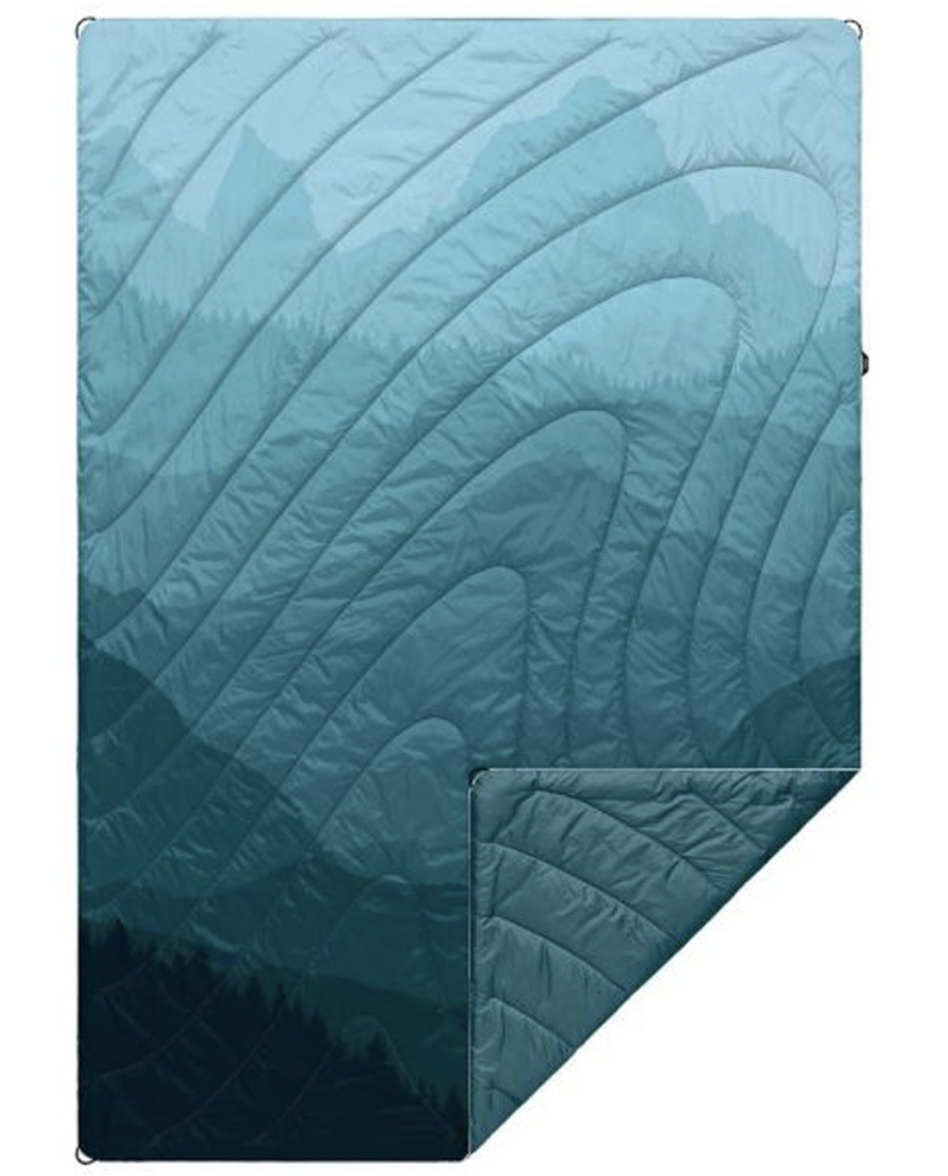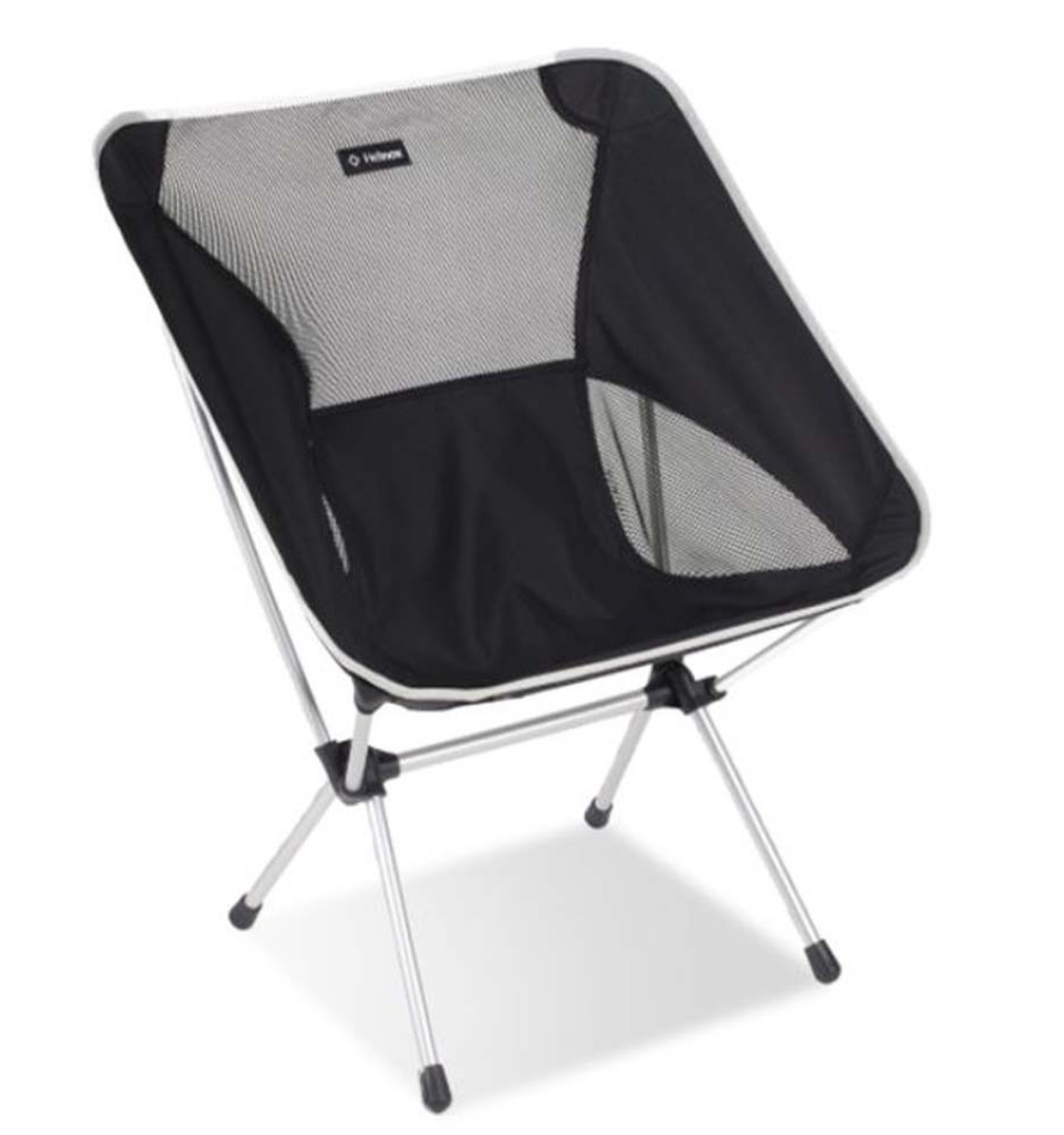 Created to provide extra room without sacrificing our hallmark performance and style, the Chair One XL increases your sitting space by 40%.
4. Mystical Flame colourant to add some flare to your fire
Mystical Fire Flame Colorant Create beautiful flames with your fire. Use 3 packs for best results. Lasts up to 45 mins. It's the best campfire novelty product on the market today and you'll be amazed by the vibrant colors produced when 1 to 3 packets are tossed into any wood-burning fire. The colorful flames of this campfire novelty turn from red to blue to green to violet and can provide hours of entertainment for the whole family.
5. Petzl headlamp - for full effect, turn all other light sources off and shine torch on face while telling your stories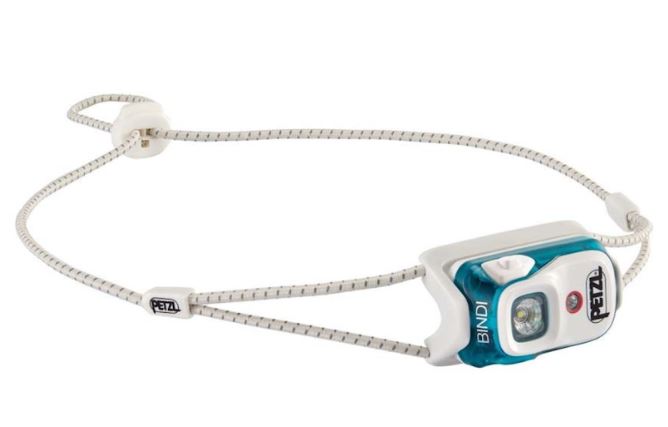 Ultra-light, rechargeable headlamp designed for everyday uses. 200 lumens Ultra-light at 35 g, the BINDI headlamp fits in the palm of your hand. With 200 lumens of power, it is ideal for everyday activities and regular training around town or in the mountains. Convenient charging via USB cable. The thin headband adjusts easily and can also be worn around the neck.

6. Dometic Mug to keep your drinks hotter for longer
This double-wall, vacuum-sealed thermo mug keeps your morning coffee or tea hot for longer than your porcelain mug at home. Made from durable stainless steel, it is virtually indestructible. The convenient handle gives you the familiar coffee mug feeling. The transparent screw-in lid avoids spills when you are moving around. All components are easy to clean and dishwasher-safe.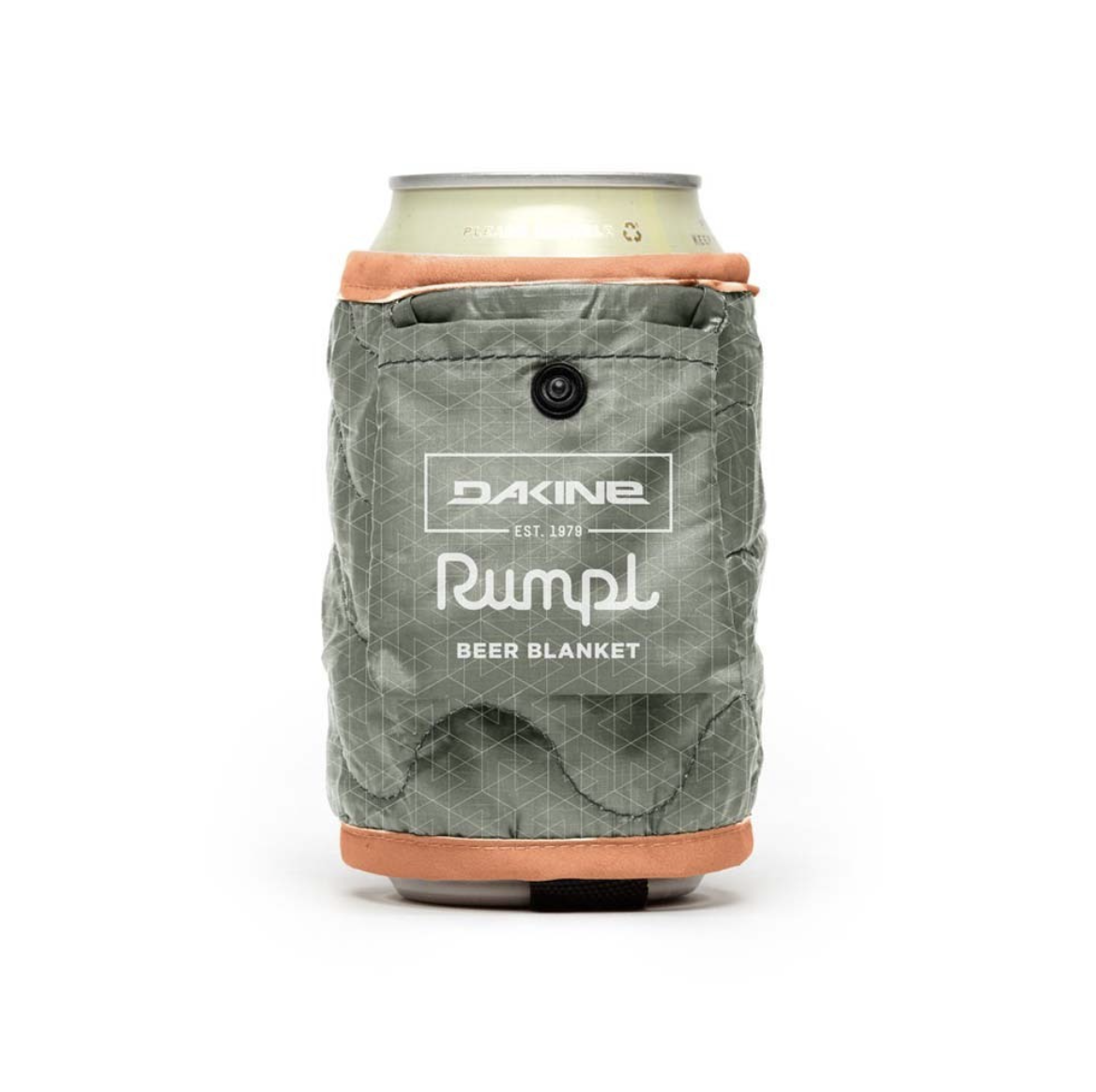 Cold beer? Good. Cold hands? Bad. Stuff your drink in the ultimate compressible beverage blanket. Once you're done crushing (responsibly), hang your Rumpl x Dakine Beer Blanket up using the attached snap. Comes with a tiny, attached stuff sack that can double as a pillow for your pet hamster.
8. Jetboil Flash to cook up your noodles or a spot of mulled wine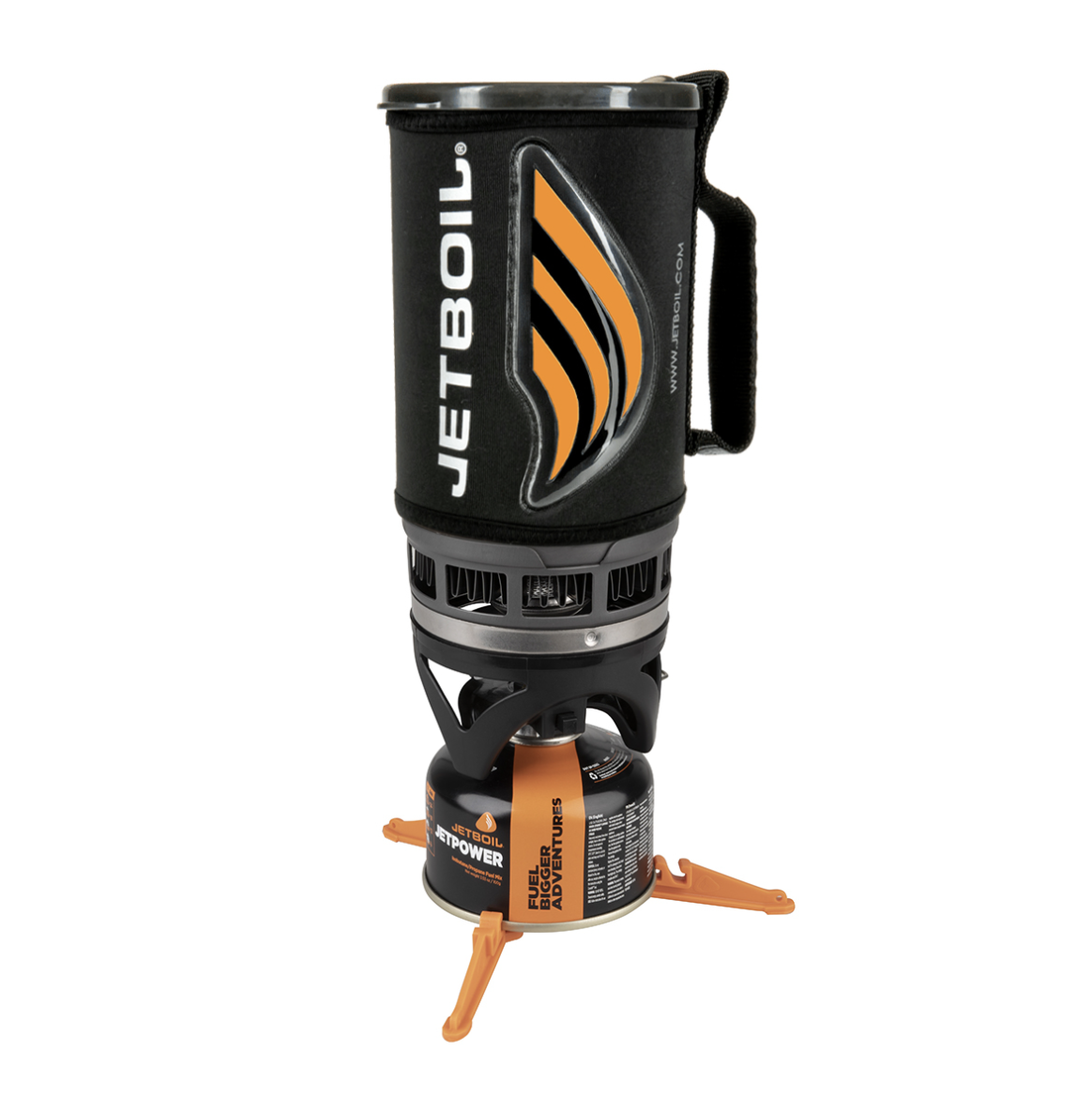 A Faster, Compact, More Efficient Cooking System. Boiling water may not be rocket science, but doing it in 2mins 30secs takes a lot more than rubbing two sticks together. Jetboil's fastest-ever stove: a backcountry cooking system that cuts a full minute off our best boil time. Prepare for liftoff.
Chat to our friendly team of Outdoor Gear Specialists in-store or online today and don't forget to share your adventures with us on Instagram by tagging @wildearthaustralia and #mywildearth in your next post.

About the contributor: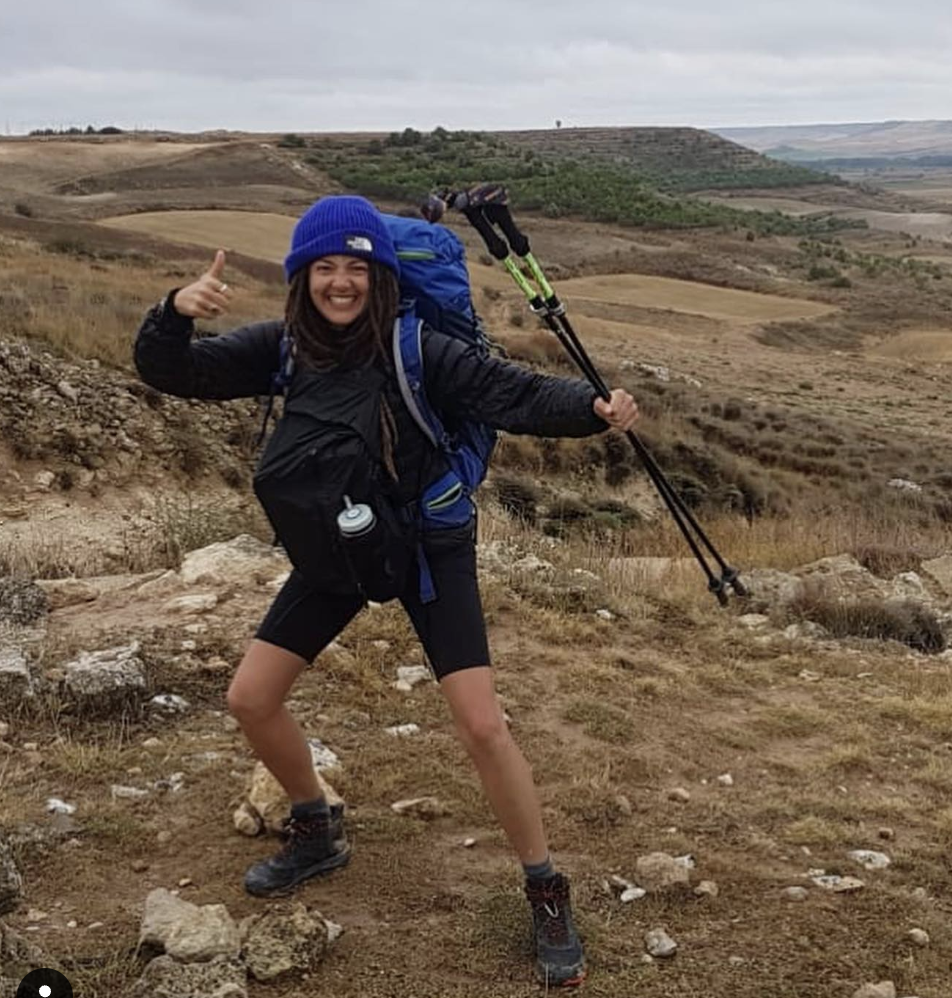 Lauren Clark is the social media manager for Wild Earth. An obsessive gram counter who's always on the hunt for the lightest and most compact gear for hiking and travel. You'll find her overseas in one country or another attempting digital nomad life. When she's not working she's taking in as much culture as she can, eating all of the foods, hiking all of the trails and trying to find people to belay for her. Follow her adventures on Instagram.