There are many places in this world that scream adventure.
The spiritual snow-capped summits of Nepal, the red sands of central Australia, the towering pines and granite walls of North-West America, or the humid tropics of South East Asia. The list goes on, filling our minds and continuously pressing our sights forward into the future. It tends to be all we think about as adventure enthusiasts. Constantly seeking the next location, the next trip, only to arrive and begin planning the next location before we've returned back home.
There's something exciting, and at the same time, frightening about allowing the thought of adventure to fill our minds. We get it, there's an itch that's pestering you to get out there, but your ideas of exploration are overwhelming, expensive and time consuming. You want to scale the Mountains of New Zealand while at the same time pressing your toes into the coastal sands of Zanzibar… relax - there's one spot that is so rich with adventure you'll return home with that itch scratched, your mind cleared, your gear a little dirty, and hopefully a smile that's making your cheeks hurt more than the blisters on your feet. Here are 5 reasons why every adventure enthusiast needs to visit British Columbia, Canada.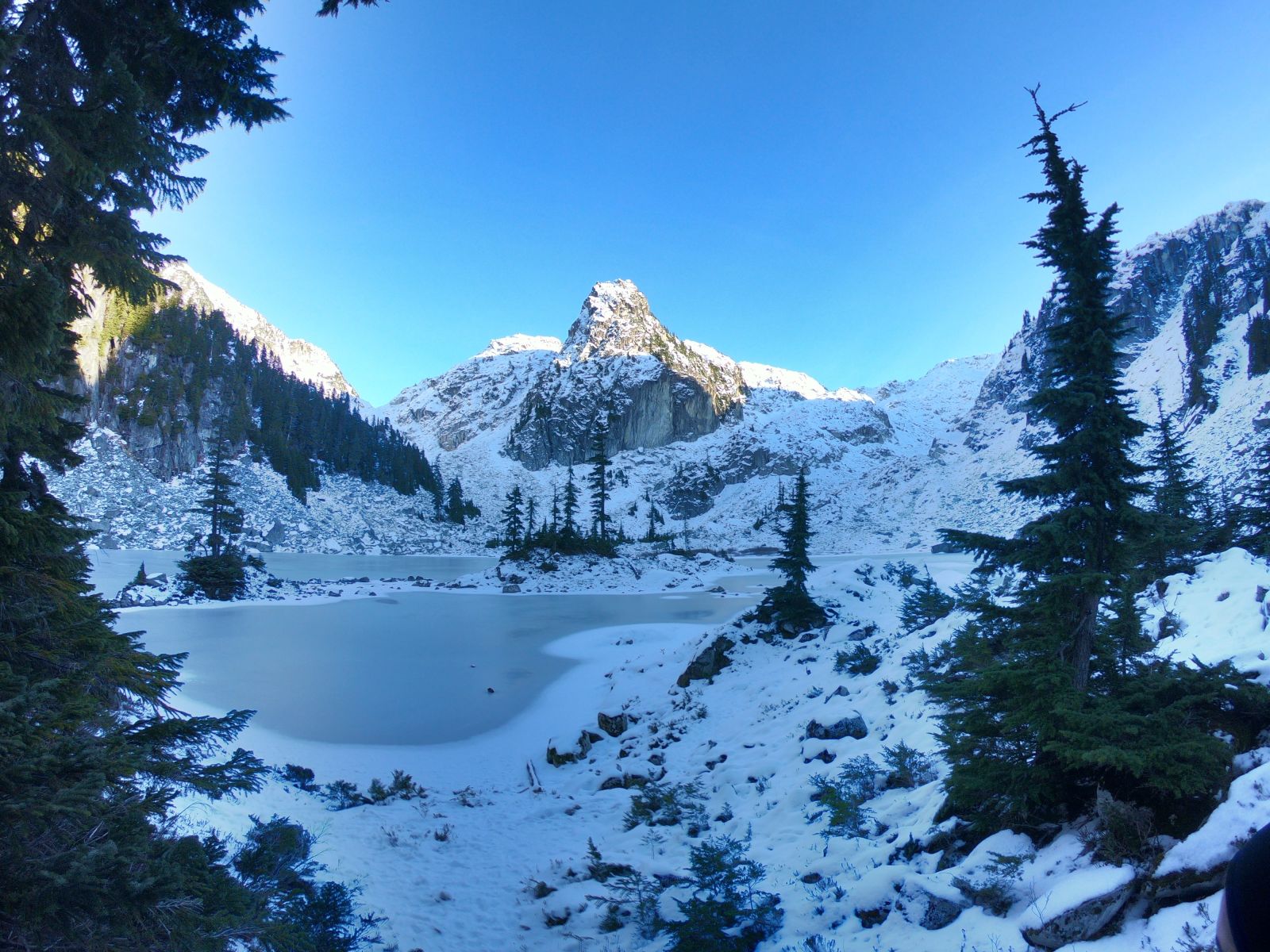 1. The Accessibility
One of the greatest things about British Columbia is its international accessibility. With Vancouver stationed in the very southwest corner of the state, it's difficult to find a flight that doesn't give direct, or at least very easy access for international travellers. For the Aussies, it's common to find a direct flight from Sydney, but at worst you'll have to take a quick stopover in Los Angeles or San Francisco.
Jumping straight off the plane, catch a ferry over to Vancouver Island, an unbelievable expanse of mountains, coastlines, and dense pine forest sitting off the West Coast of Canada. Don't let the title take away from the size of this landmass, it's big enough to challenge many countries around the globe. The island has a tonne of adventure related activities like hiking and camping. Get a glimpse of Golden Hinde, the island's largest mountain, or trek through the ancient pines along the nearby Elkhorn Mountain. Bear in mind, many of the mountains that line the island are no joke, and it's important to research these beautiful natural structures before attempting to hike or summit any of them, some are only for the well-established mountaineer.
If a long trek is on the agender, take on the North Coast Trail located at the Cape Scott Provincial Park, a multi-day hike that takes you along pristine coastlines and through breathtaking forests. If the feet are getting too sore, anyone who is a cold water enthusiast can catch a wave at some of the island's world-renowned surf spots, like Tofino or Ucluelet, two beautiful coastal towns with a rich surf culture. It's amazing what the island offers, endless amounts of adventure possibilities for somewhere located so close to one of our world's major cities.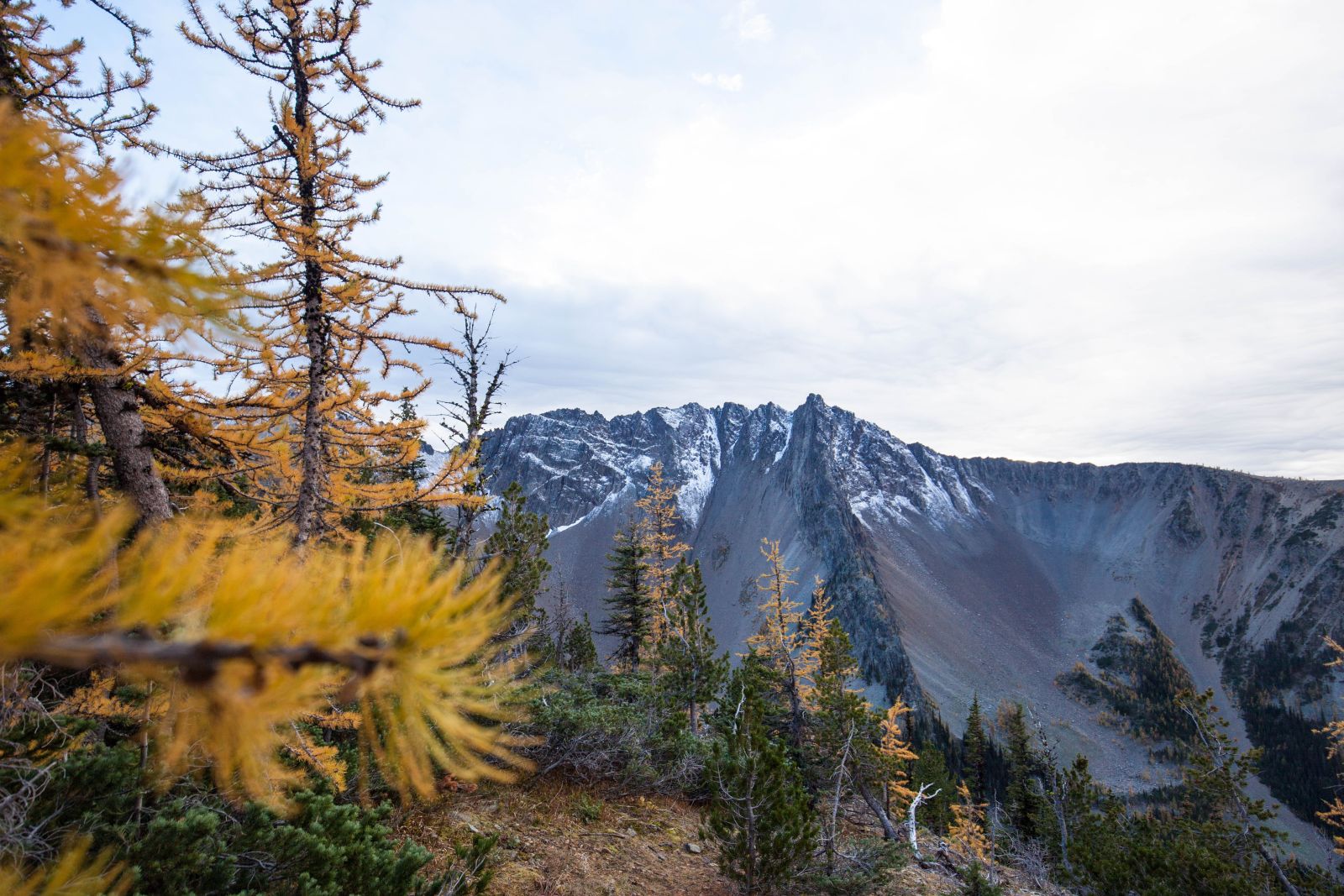 2. The Mountains
There's little to explain why mountains hold a place so dear in the hearts of many enthusiasts. Their presence at times is said to be spiritual, lining horizons with breathtaking views of jagged edges, towering over neighbouring towns and landscapes. Mountains are one of the staples of adventure, they are the royalty of the natural landscape, drawing people in from across the globe to scale high on treacherous terrain for multiple days, or day hike up trails to get a glimpse of a sunset. Whichever difficulty you're into, British Columbia has more than enough mountains to cater for the most experienced mountaineer, to the beginner hiker.
A short drive to the West of Vancouver and back on the Mainland, as the Washington Mountains expand across the Canadian Border stands Mount Mcguire by the Chilliwack River Valley. For the slightly more experienced hiker, trek through wildflower meadows beside high standing pines and scramble across still sitting rock slides as you make your way up to the summit via the Northeast Ridge Route. Traverse the final section and take in the breathtaking views of neighbouring Mountains, south into the great wilderness of North West USA, or gaze North into the incomprehensible expanse that is the beginning of Canada.
If Mount Mcguire or any other mountains for that matter are on the cards, it's important to be equipped with the right gear. In BC, it's highly common to see Mountainous landscapes littered with screes. Screes are loose rock most commonly caused by rock slides, they are the remains of large rock falls and at times can be quite treacherous to scramble. Confidence in your footing is an essential part of staying safe while in the mountains, so the appropriate footwear cannot be overlooked. The Scarpa Terra GTX Unisex Boot is built for any landscape. Whether you're an experienced hiker, or a beginner looking for a boot that will last you a lifetime of adventure, the Scarpa will be your expedition's most important tool. Underfoot the Vibram grip sole provides the state of the art in sole technology making it perfect to tackle a range of landscapes and conditions. Its Gortex and Leather construction gives the boot a fully waterproof outer shell that is both functional, and great on the eyes!
3. The Wildlife
The Great Outdoors attracts so many adventure enthusiasts hoping to get a glimpse of the amazing animals we share this world with. The Wildlife throughout British Columbia is unlike anything you will experience in the natural landscapes of Australia, all with their own unique dangers, safety protocols, and magnificence. Take a break from reptiles and spiders and try your luck at getting a glimpse of an array of mammals so diverse it'll be like watching a real-life Disney movie. The forests and mountain ranges of BC are littered with creatures like Elk, Moose, Mule Deer, Mountain Goats, Bobcats and Mountain Lions. Looking a little closer into the landscape you can hope to spot the smaller guys like squirrels, Marmots, Gophers, and the iconic Canadian Beaver.
If those critters don't get your heartrate up enough, then spotting a bear might. The wilderness of BC is littered with different species of bears, if you're lucky you'll be able to spot a black bear grazing through fields of wild berries, or a brown bear sniffing about the banks of a trout-filled river. If you're very lucky, and hopefully a significant distance away, you'll be able to get a glimpse of the notorious Grizzly Bear, a species of brown bear which can be identified by its larger size and iconic hump on top of its shoulder blades. Now it's important to remember that bears, as docile and frightened of us as they are, can be aggressive and very dangerous if agitated or frightened. It's important to research and practice the right safety protocols of any animal while camping and hiking through BC and North America, or anywhere in the world! Most of these animals can't harm humans if treated respectfully and observed from a far. Catch all the details from a very safe distance with the ATKA 10 x 50 Binoculars, a backpack staple for any wildlife enthusiast or keen bird watcher. These powerful, robust binoculars deliver outstanding magnification levels of 10 x magnification, as well as 50mm objective lens diameter with high quality prisms and multi-coated optics for superior resolution and image clarity. Get up close and personal to a Grizzly without it even knowing you're watching!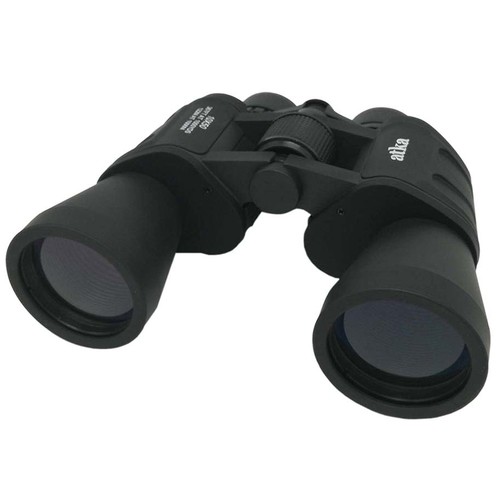 4. The Culture of Adventure Communities
There are many reasons we travel, many aspects of a new location we hope to experience during our time spent there. The scenery, the food, making our Instagram profiles look like we haven't worked a day in our lives, the list goes on. But there is one attribute of travel that acts as the foundation of the structural integrity of every adventure we embark on - Who we meet and who we share with. The adventure community and mindset in BC is one of the richest in the world. Surrounded by intensely vast North American wilderness, every local has a connection with the natural world in one way or another. Even in the heart of the cities, It's not hard to spot a tall standing cluster of pines, or a snow-capped mountain on the horizon framed by high rise buildings. If you find yourself in BC, you'll need to visit Squamish, a small town just north of Vancouver and a place literally holding the title of the 'Outdoor recreation capital of Canada.' The locals are friendly and inviting, as well as always open to sharing information about whichever adventure you hope to embark on.
For the climbers, Squamish is surrounded by exceptional rock, with many lead routes and boulders littered around. For the hikers, take on the iconic 'Chief' that watches over the town. Being one of North America's largest granite Monoliths, the view on a clear day from the peak is one you won't forget. Pack light for the full day walk with an appropriate day pack, the Osprey 30L Talon Pro is the perfect companion for a trek like this. Light but tough the Nanofly fabric keeps the weight in check, while an injection-molded back panel and continuous-wrap harness and hip belt move with you over challenging terrain. Osprey has created a Women's specific version called the Tempest Pro 28L with all the same great features, but built with women in mind. For More information on this epic little backpack, check out one of our video reviews over on our YouTube channel. Between adventures, cool off in the summertime at any of the many lakes and rivers that hydrate this town, or jump into one of the many amazing breweries or restaurants in town. It's a must stop spot, and an amazing starting place to begin a northbound adventure up into the Great White North.
So, did we manage to calm down that adventure itch of yours? Or did we just make it worse? Add the magnificent North American wilderness of British Columbia, Canada to your next international adventure and take in the breathtaking mountains, wildlife, and natural landscape it has to offer. Remember to always thoroughly research the safety requirements and recommended gear before embarking out into the wild, but more importantly, remember to get out there, take lots of pictures and see as much of what this world has to offer! If you have any questions about the gear in this blog, or any other equipment you have on your mind, come in store to chat with our experts or shoot us a message online. Borders are relaxing, restrictions are easing, get out there and see the world! Destination one, Canada!
Not sure what gear you need for your Canada adventure? Chat to our friendly team of Outdoor Gear Specialists in-store or online today and don't forget to share your adventures with us on Instagram by tagging @wildearthaustralia and #mywildearth in your next post.