So, it's time to escape the heat of summer, and you've got your eyes set on an icy escape. But what are you going to wear?!

When it comes to the cold, there is no room for error. Maintaining warmth in the harshest of climates is vital for both safety and comfort, making the right gear an essential for you to get going on your sub-zero adventures.

The jacket is a fundamental part of staying warm, and picking the right one for you may seem challenging and overwhelming. So, what should you look for? Start by taking a look at your destination, as well as the activities you'll be undergoing. Ask yourself what will this piece of gear be going through, do you need an insulated piece for low-level endurance, cold weather camping? Or are you better suited for a waterproof shell that can cope with high endurance mountaineering or backcountry skiing?
Not only this, but ask yourself what will be worn underneath, as well as how wet will it get? How cold will it get? These are all important things to consider, but just to make things a little easier for you, we've reviewed one of our favourite cold weather jackets, an item we think has no trouble attacking the coldest climates, in a mighty stylish way.
The North Face McMurdo Parka is our longest men's coat with a long list of must-have features. It's windproof, waterproof, breathable and insulated with 550-fill goose down, locking in body heat with technology you can trust.
With a brand like The North Face you can really count on it's durability; it's got a low-profile, reverse-coil-zip chest that is hidden by a velcro front panel. Alongside this zipper are two large cargo style pockets with the same zip and velcro closing style. One of the best features about the jacket is the hidden hand warmer pockets located behind these large pockets, it's like having two style pockets for any situation, whether it be carrying valuables or quickly warming up bare hands.
The iconic logo is embroidered on the left chest and back-right shoulder, giving this 550 fill goose down beast a clean, silhouette look with a relaxed fit. In terms of style and function, you have the choice of the removable faux-fur ruff around the hood, as well as an internal emergency gaiter face mask, built into the hood for those extra cold mornings.
For a toasty combination, try pairing the jacket up with something like the Patagonia Better Sweater ¼ Zip Fleece, it's the perfectly warm, cosy layer to really lock in body heat, especially around the neck area with the high zip coming right up under the jacket's collar.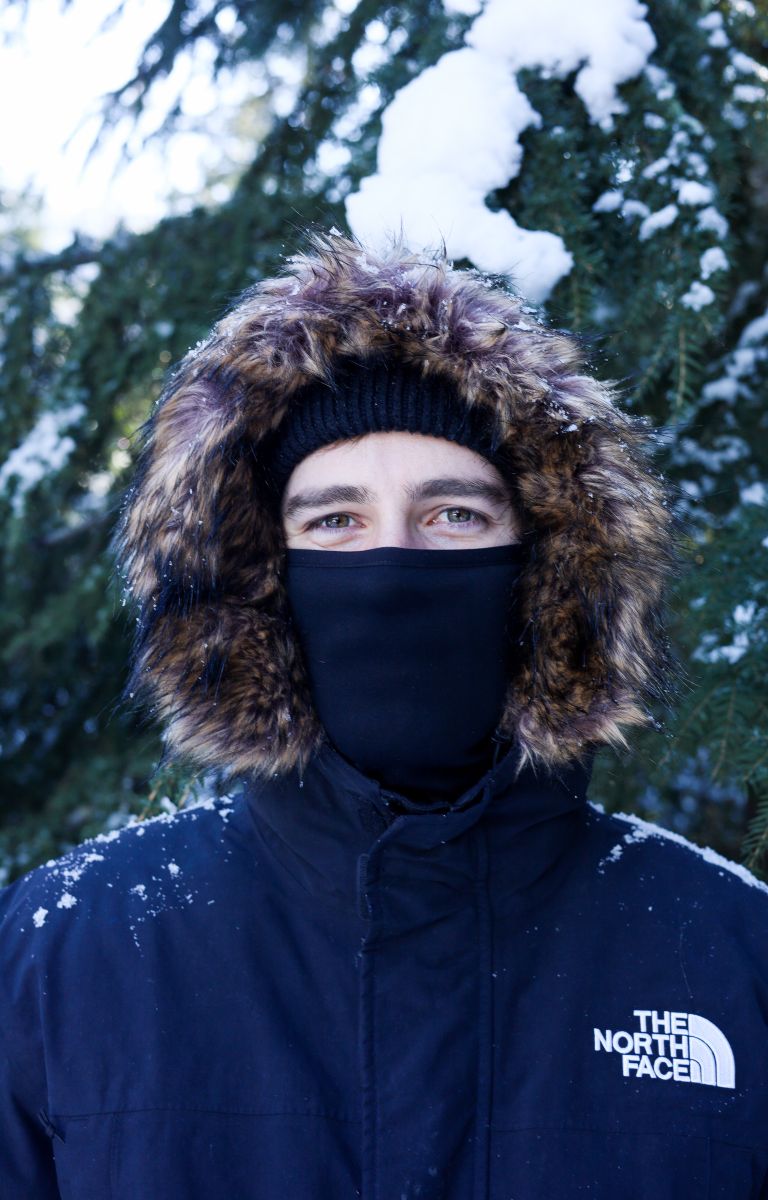 If you want to see more about this jacket, check out our video review here. Feel free to shoot us a message on our website, or come into one of our stores to chat with our experts!
Stay warm, and we'll see you outdoors!
Not sure what gear you need for your next adventure? Chat to our friendly team of Outdoor Gear Specialists in-store or online today and don't forget to share your adventures with us on Instagram by tagging @wildearthaustralia and #mywildearth in your next post.