What better way to soak up a long weekend than setting up a hammock at your campsite with some amazing views and just kicking back.

Pure relaxation in all its glory. I know that's where I'll be! Whether you're doing multi day hikes, setting up a big campsite, or just setting up in your backyard, we've selected the perfect hammocks for every occasion.
Lightweight Hammocks
1. GRAND TRUNK ULTRALIGHT STARTER HAMMOCK
Weight: 340g
Dimensions: 290cm x 137cm
Capacity: 90.7 kg
Features:
Nautical Grade Carabiners
100% Premium King Rhombic RipStop POLYESTER
Triple-lock stitched seams
(Hammock Straps Not Included)
Grand Trunk's Ultralight Hammock is the perfect "starter" hammock, so after all the hiking and surfing or even a long day at work, you're ready to recline in style. Light on both your backpack and wallet, this hammock will help you turn the ordinary into epic. Made from 100% premium King Rhombic RipStop polyester for some extreme comfort and only weighing 340g, you'll be able to fit it into your pack and rest those feet on any adventure.


2. DD HAMMOCKS SUPERLIGHT HAMMOCK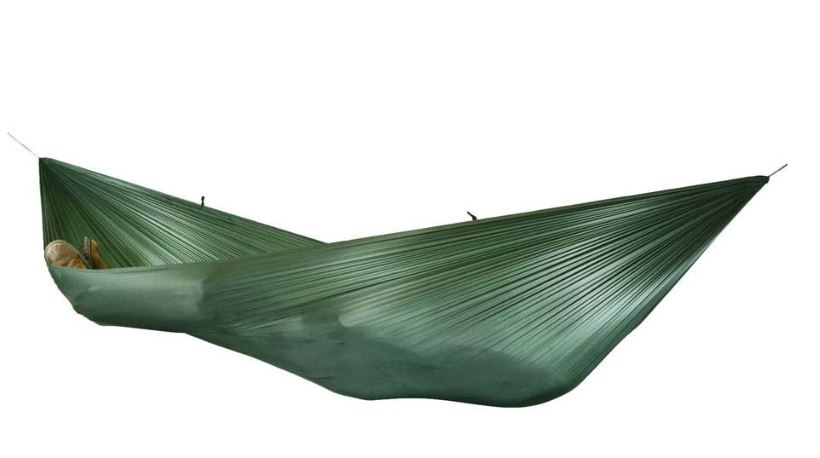 Weight: 270g
Dimensions: 270cm x 140cm
Capacity: 100kg
Features:
A single base layer in high strength ultra-fine ripstop nylon
Pre-fitted with a lightweight Whoopie Suspension System (2 x 2m-long Whoopie Slings, 2 x Soft-Shackle Karabiners and 2 x 2m Tree Huggers)
Stuff sack
Pocket-sized and weighing in at a remarkable 270g, the DD SuperLight Hammock is the hammock you can take absolutely everywhere! Take it on your next adventure with zero regret when you can relax after a long day anywhere you see fit. Its simplicity makes the DD SuperLight Hammock an excellent leisure hammock, as well as an ideal solution for extreme outdoor sports or lightweight backpacking. If you ever wanted something to lounge in that you could fit in a jacket pocket, this is for you. Ready-to-use and pre-fitted with the lightest possible suspension system, it'll save you packing weight on the trail or when touring by bike. Or, simply make it your new holiday essential ready to hang in the perfect spot in minutes!
2 Person Hammocks
1. SEA TO SUMMIT PRO DOUBLE HAMMOCK SET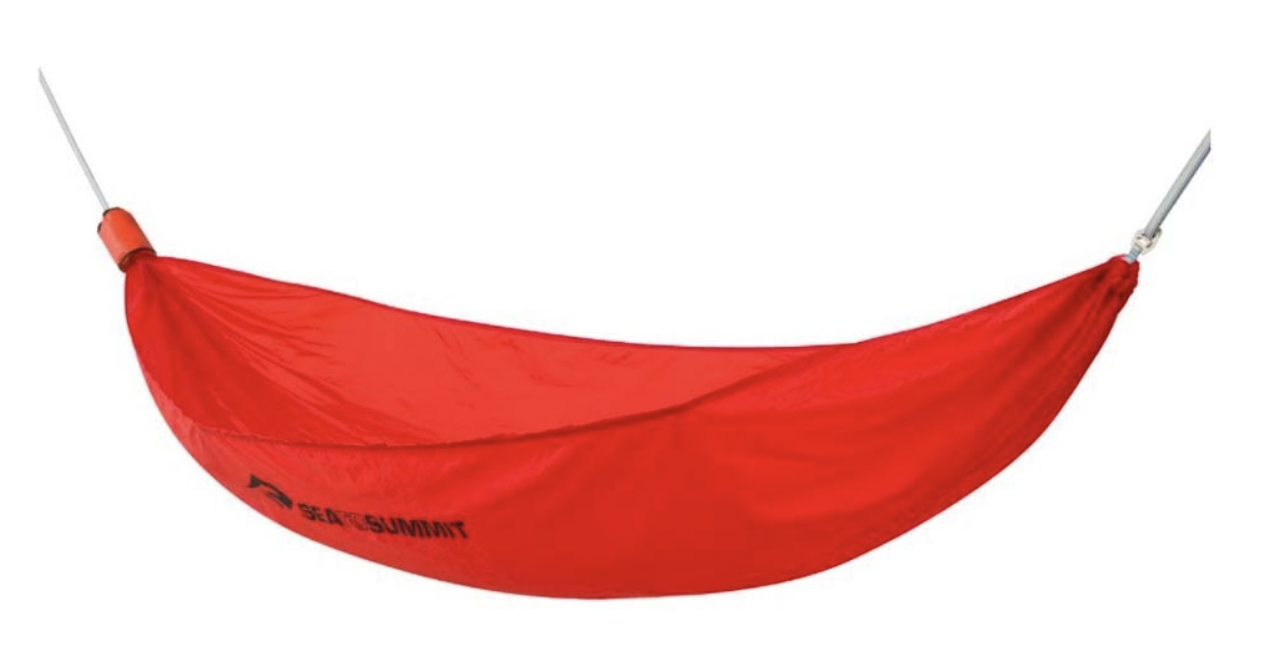 Weight: 670g
Dimensions: 300cm x 190cm
Capacity: 180kg
Features:
Includes Pro Suspension Straps
70D ripstop nylon for lightweight strength
Water resistant, durable storage
High strength steel buckle works with Suspension Straps
Webbing loop bar-tacked five times
Highly breathable fabric wicks moisture away
Space for Suspension Straps to be stored inside
Bar-tack reinforced stress points on compression sack
Includes an Ultra-Sil 30D siliconised compression sack for maximum packability
The Sea To Summit Pro Hammock reflects the high quality, technical drive behind the Sea to Summit brand. They have analysed the products on the market and sought to improve every aspect including; materials, construction, weight, bulk, and ease of use. Constructed from soft, ripstop Nylon with high strength, plated steel buckles and a CORDURA® Nylon compression bag allows this hammock to hold a whopping 180kg with comfort, you could seriously almost have 3 people in this thing. Designed to work seamlessly with the buckles of the Tree Protectors to create a simple, streamlined system that's easy to set up and pack down no matter where you are.

2. GRAND TRUNK DOUBLE HAMMOCK WITH STRAPS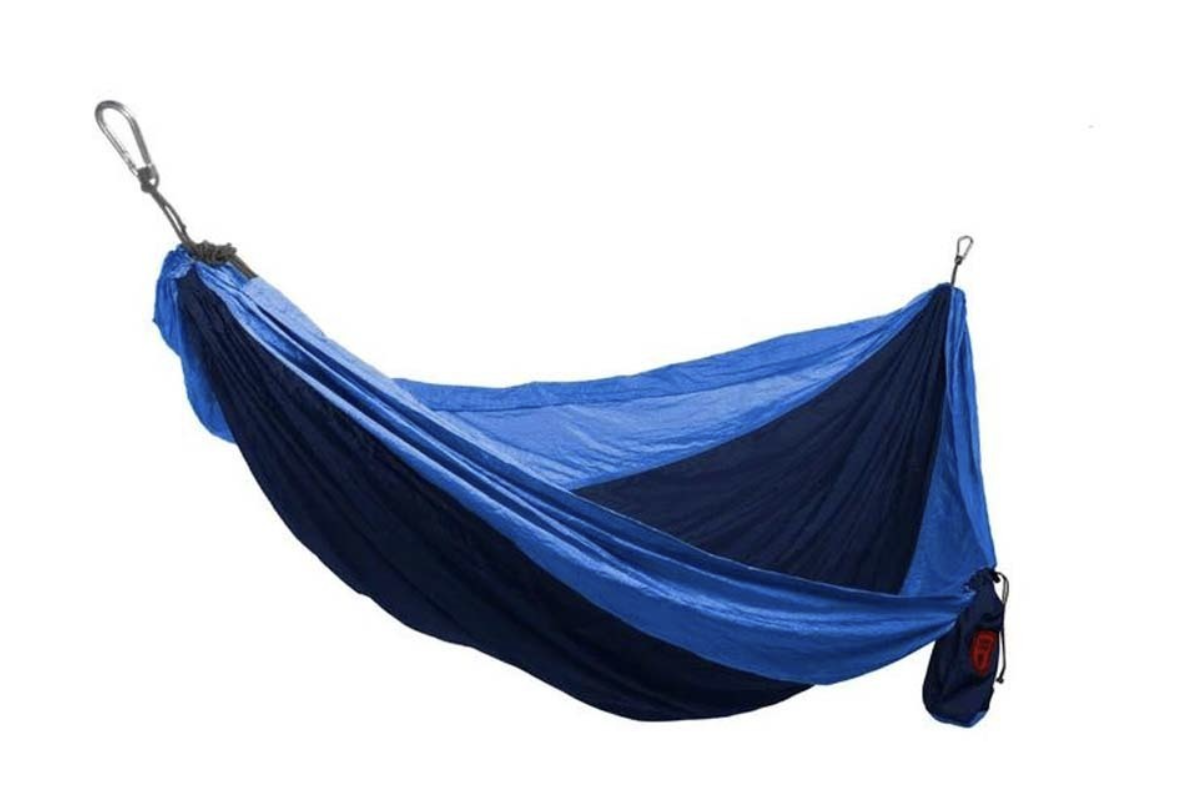 Weight: 794g
Dimensions: 323cm x 201cm
Capacity: 181kg
Features:
Extra strength triple-lock stitched seams
Includes 2 nautical-grade carabiners
Includes ready-to-hang 5 ft hammocks straps.
2" Hammock straps are 'Tree Friendly' and authorized in locations that require thicker straps to protect trees.
Includes stuff sack for stress-free travel
Soft, breathable and fast drying
Quick and easy set up
Getting away is good for the soul. Whether you're hiking on the other side of the world or taking a break in your backyard, Grand Trunk's Double Hammock with Straps is ready to help you take a load off while you plot your next adventure. With the included carabiners and five foot hammock straps, this affordable all-in-one hammock kit is ready to hang. No need to purchase extra straps or rope.

Hammock Tents
1. HENNESSY HAMMOCKS EXPLORER DELUXE ZIP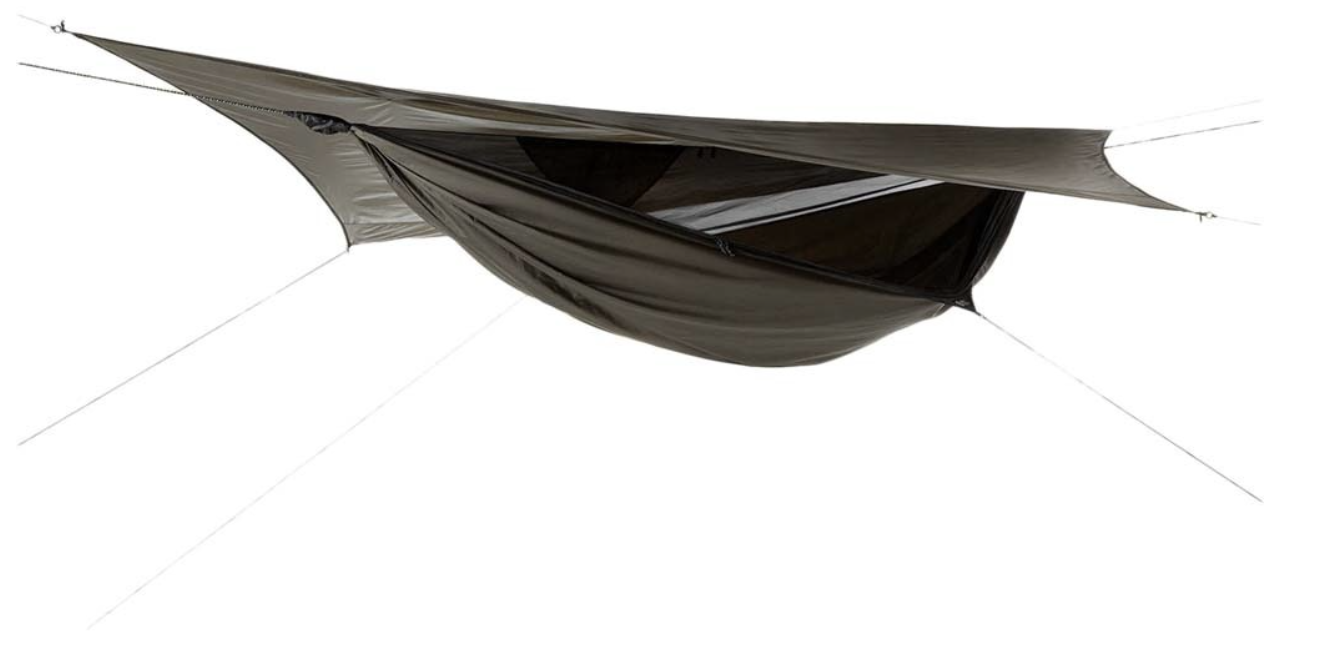 Weight: 1596g
Dimensions: 330cm x 150cm
Capacity: 136kg
Features:
Waterproof canopy
Bugproof mosquito netting
Quick and easy set-up and pack-up in 2 minutes
Reduced bulk and pack weight
Lets you travel fast and further each day
Zippered entrance
Same comfortable bed every night over rocky, muddy, wet or sloping terrain
Never touches the ground
The Hennessy Hammocks Explorer Deluxe ZIP Hammock tent is a foot longer than the Expedition ZIP and was designed to hold up to 136 kg. It has Hennessy Hammocks' patented asymmetrical shape and structural ridge line to ensure exceptional comfort and a perfect set up every time. It also has the same high performance materials, proportions and protection as the smaller Expedition ZIP. If you are really close to 183 cm tall or you just want the luxury of extra space, this would be a perfect choice.
Not sure what gear you need for your next adventure? Chat to our friendly team of Outdoor Gear Specialists in-store or online today and don't forget to share your adventures with us on Instagram by tagging @wildearthaustralia and #mywildearth in your next post.