Here in South East Queensland we are lucky enough to be surrounded by some of the most beautiful natural ecosystems our country has to offer. From pristine beaches to dense rainforest, Queensland hosts some of the best hikes and bush walks in Australia.
So, how about making the most of the landscape that surrounds SE Queensland's, specifically nearby the big smoke, Brisbane. With our new Brisbane store opening up in only a few weeks, here are our best five hikes near Brisbane, as well as some gear we think could help you along the way!
1. Albert River Circuit, Lamington National Park
Located at the bottom point of the Border Track, Albert River Circuit hike is a scenic 21.8km loop taking you start to finish from O'reilly's retreat. Head down the Border Track to and swerve off onto the circuit for a dense, lush rainforest hike along waterfalls and rivers. Turn the trip into an overnighter by setting up camp at Echo Point bush camp, 100m up from Echo Point lookout, a must see view on a clear night or during an early sunrise. As always, be sure to follow the rules and regulations of the National Parks camping laws.
This time of year Lamington National Park can get a little bit fresh, especially at night reaching 0 degrees on the colder nights. A well insulated sleeping bag is essential if you choose to perch up at Echo Point. We'd recommend the Sea to Summit Flame 2 as it's the perfect balance between warmth and light weight.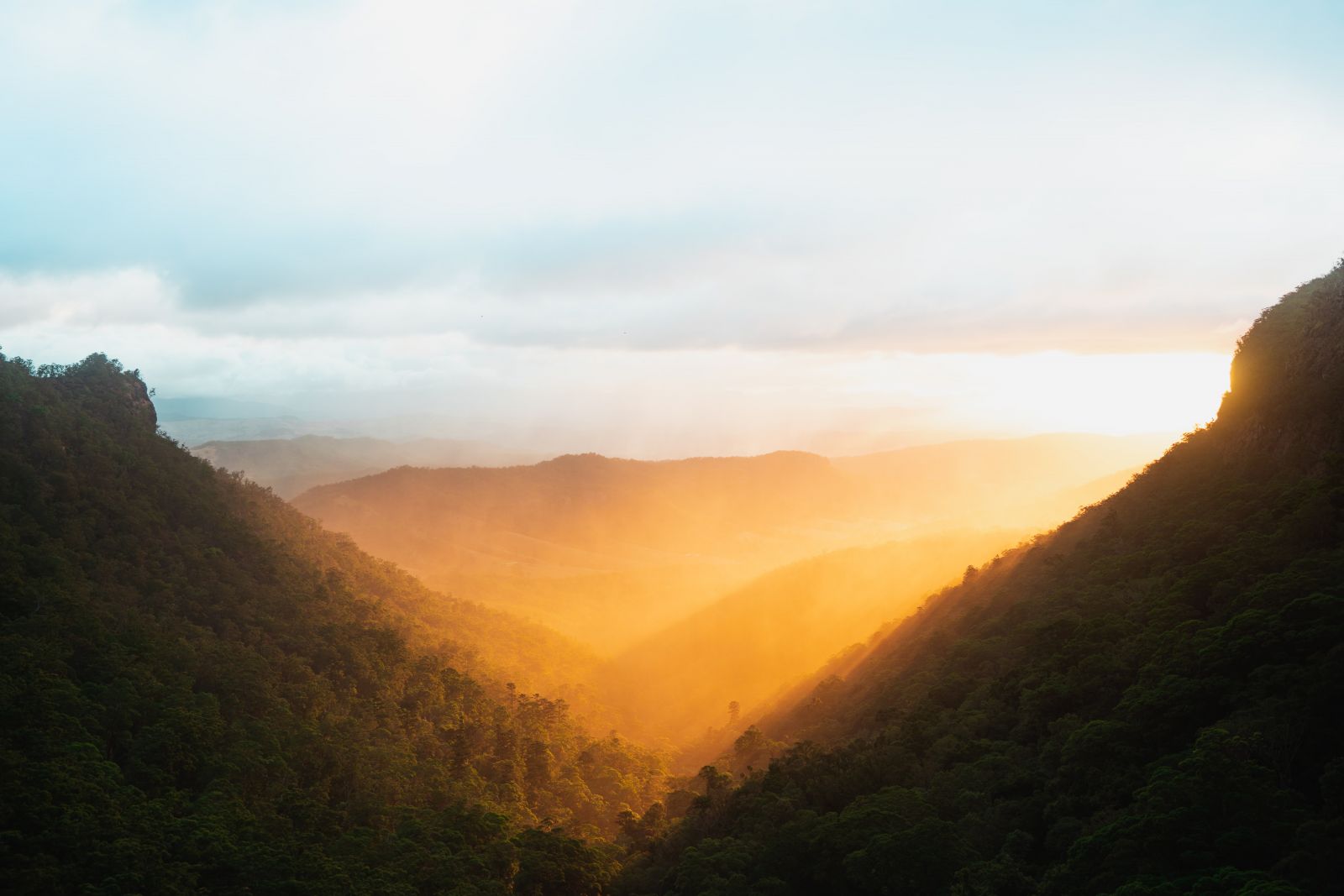 Photo Credit: Caleb Russel
2. Mount Ngungun, Glass House Mountains National Park
Head North from Brisbane towards the Sunshine Coast Hinterland and get some hikes in at the Glass House Mountains. For a short but steep, well tracked hike that is well worth the climb for it's stunning view, walk the 2.8km return trail at Mt Ngungun. Don't be fooled by the low Km's, it'll definitely have you in a sweat. Take the walk a little later in the evening and watch the sunset hit the faces of the surrounding mountains. Be sure to take a head torch for the way back down though, can't be taking on steps in the dark!
With that in mind, We'd recommend the Led Lenser MH10 rechargeable headlamp. Equipped with a red tail light as well as colour filters for various different uses, it's a super light weight solution to walking back down safely in the dark.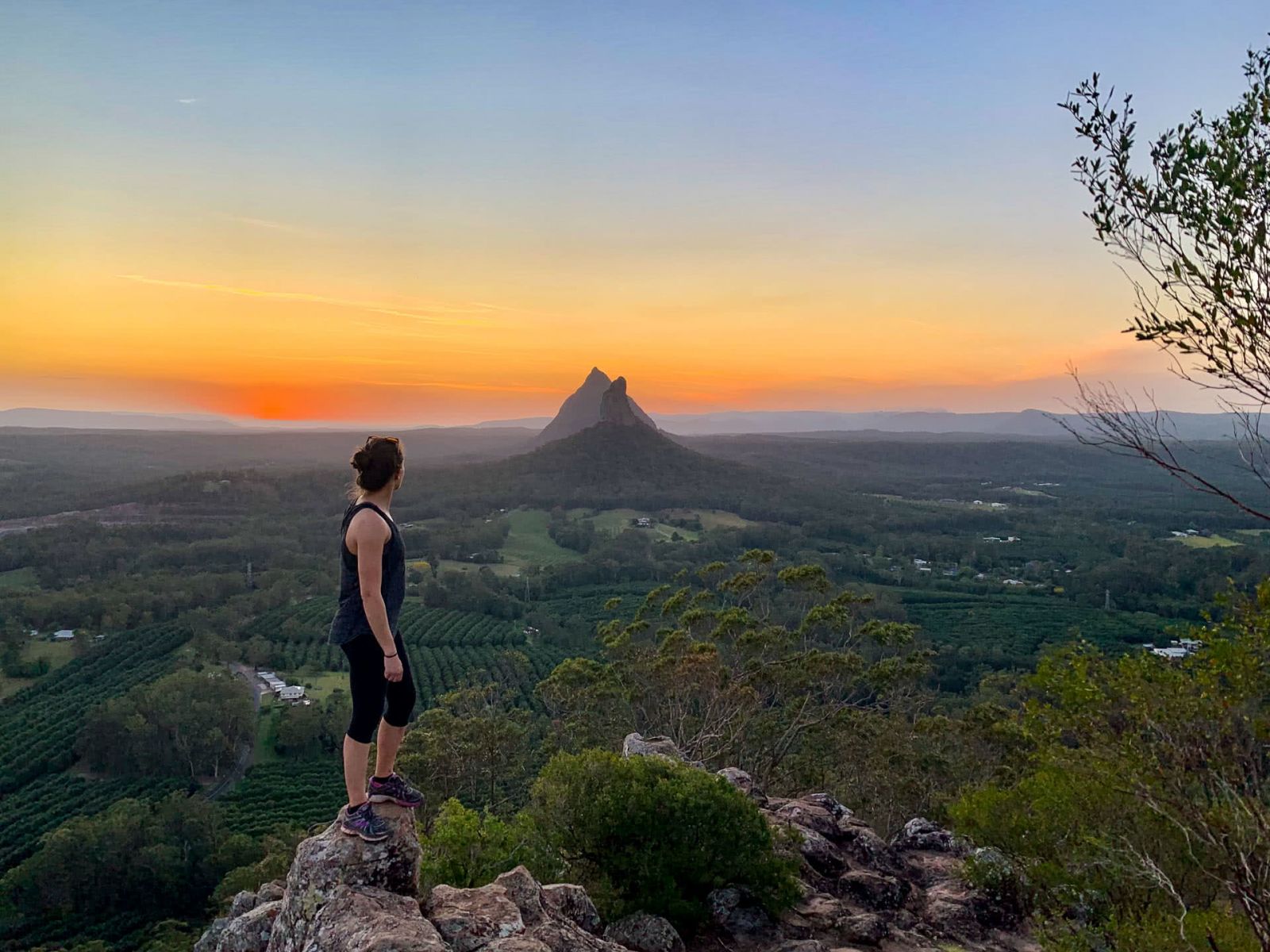 Photo Credit: Ayla Rowe


3. Somerset Trail, D'Aguilar National Park
Enjoy a steady 13km loop through the D'Aguilar National Park on the Somerset Trail, and take in the spectacular view of the Somerset Dam. Littered with wildlife, be sure to take your binoculars to get a look at the birdlife such as Black Cockatoos and Whip Birds. Dive deep into the scribbly gum forest and be sure to brave the cold water, taking a dip in the waterhole and creeks that will follow you along your little adventure.
With your pack starting to look a little heavy with the extra binoculars and swimwear, why not cut weight in other places? Adding a hydration bladder to your pack is an efficient, lighter option to avoid lugging around excess drink bottles and reservoirs. The Osprey Hydraulics 3L Reservoir is ideal for large volume packs and long duration activities. The HydroStatic backerplate provides structure for easy loading into a full pack and maintains a flat profile. Thoughtful design makes filling, cleaning and most importantly staying hydrated on the trail easier than ever.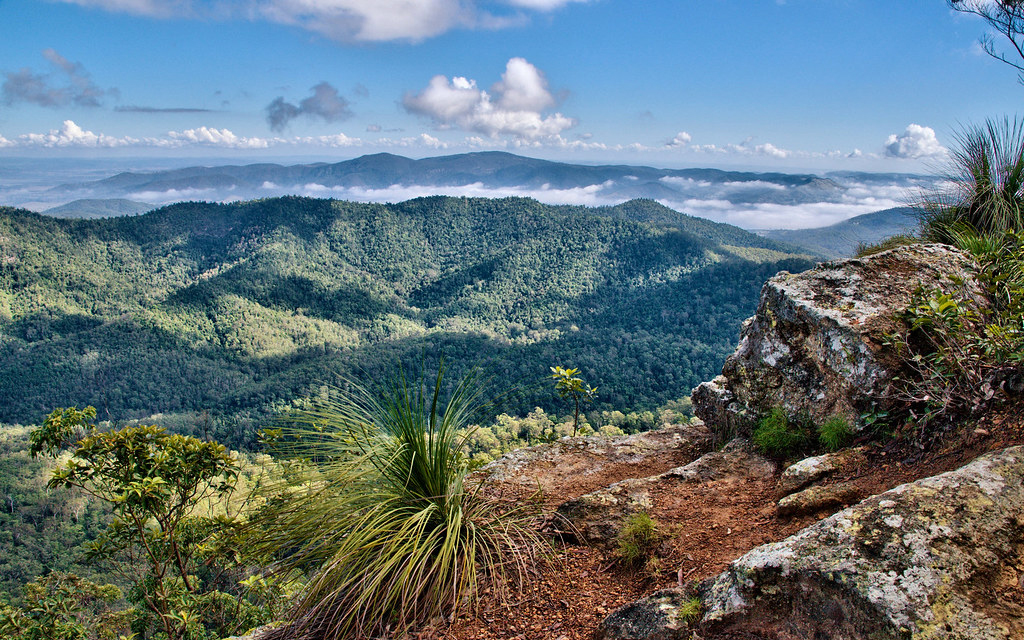 Photo Credit: Tatiana Gerus
4. Flinders Peak Hike
Take the steep climb up the Northwestern ridge of Flinders Peak and experience several crests that show off expansive views. You'll need to put on your best hiking shoes for this one, as at times you'll have to get out of the grassy trails and rock hop sections along some of the ridge line. Some say this trek looks harder than it is, but there's no shying away from a cheeky leg burn on the steeper sections! Allow 3 - 6 hours for this one, a trek for the little more experienced
hikers.
The last thing you want to worry about is bad traction when it comes to rock hopping, so we'd recommend a solid pair of kicks to ensure comfort and safety. The Arc'teryx Acrux delivers support and comfort under heavy carries. The SuperFabric upper employs a unique micro-plated technology that is highly flexible, surprisingly lightweight, and delivers exceptional abrasion resistance. In terms of rock hopping, the Vibram Megagrip outsole and aggressive lug geometry combine for confident traction in wet or dry conditions, making a great all round solution to good grip.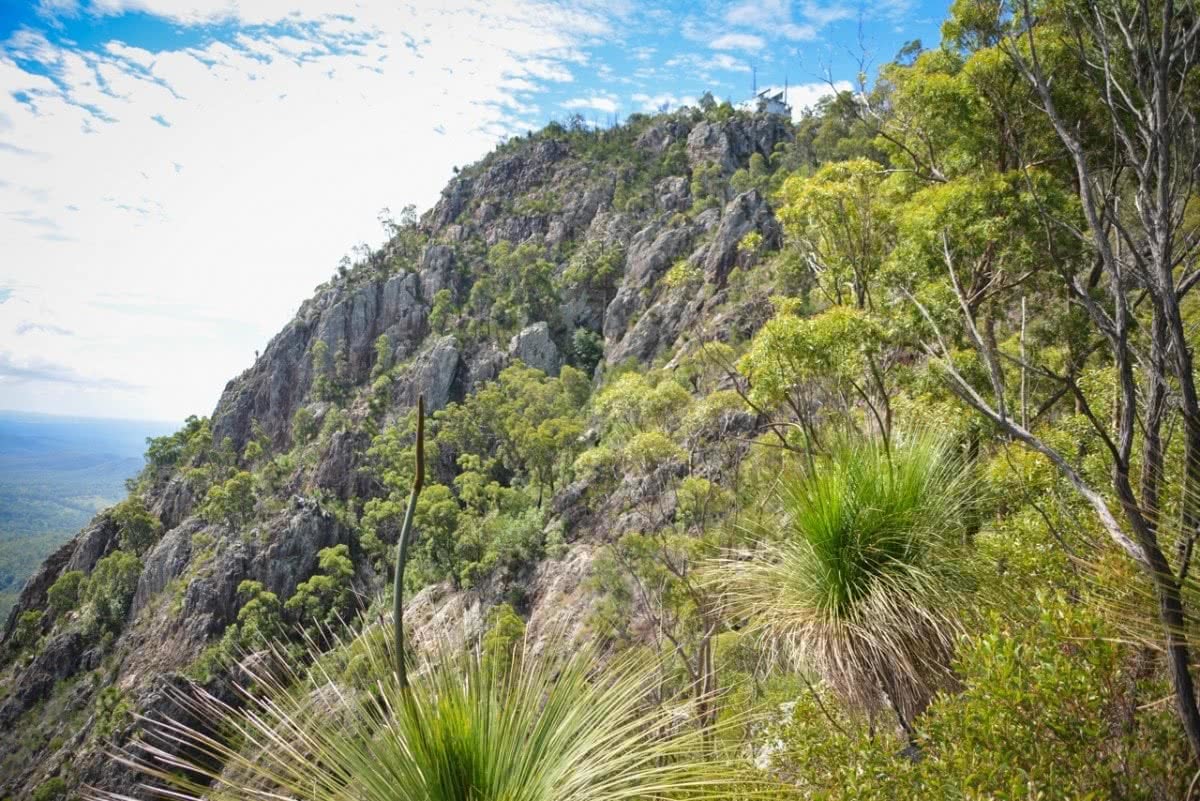 Photo Credit: Lisa Owen


5. Aquila loop, D'Aguilar National Park
If a day stroll isn't your cup of tea, Those looking for a beefy walk should check out the Aquila Loop in the D'Aguilar National Park. The 24km circuit takes you through some picturesque trails, you'll follow the Westside track past the Western Window and down steep stairs to a track junction. After heading towards Northbrook Mountain you'll get the option to turn this trek into an overnighter at the remote England Creek Bush camp by England Creek. Camp under the stars before an early rise to finish what you started!
On a multiday hike, it's important to make sure you rest up as best as you can. Getting a good night sleep is important to guarantee you're ready to rock and roll come the next stage of your adventure. Prioritise your comfort and pick up the Nemo Tensor Insulated sleeping pad. With its new technology it's one of Nemo's lightest models yet, the new tech has also eliminated both springiness and noisiness. Taking up almost the same amount of space as a drink bottle, it can be your little secret weapon to comfort.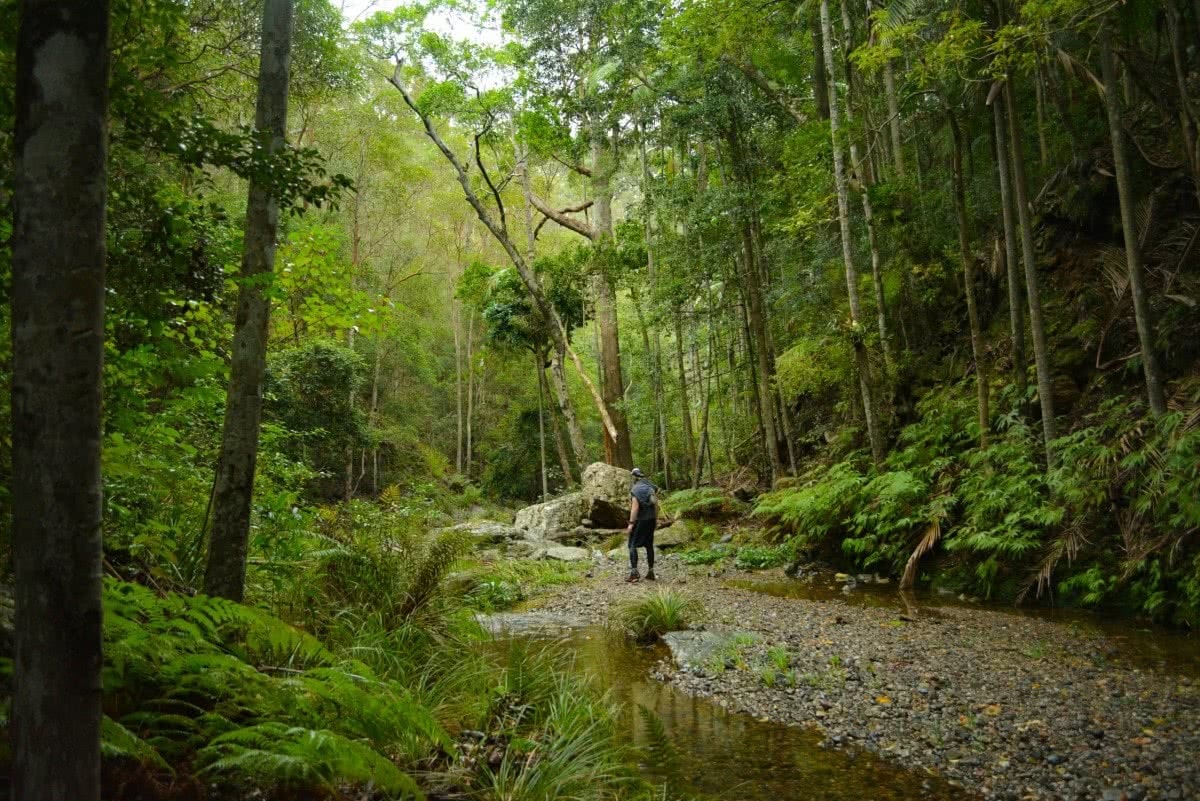 Photo Credit: @_thelittleadventurer

Hopefully your next adventure is now planned! Don't forget to spend time getting outdoors and making the most of what SE Queensland has to offer. With that said, there's only a few more weeks to wait until the opening of our Brisbane store, so don't trek too far away or we won't get to see you!
If you have any questions feel free to shoot us a message online via our website, or come in store to have a chat with our experts about gear and many more adventure locations!