Meet Wild Earth staffer, ambassador, ultra runner and all-around inspiration Anderson 'Ando' Moquiuti! Hailing from Brazil, Ando made the Gold Coast home over ten years ago. Since then, he's over-come the crippling neurological disease Guillian Barre Syndrome and discovered the joys of running in the wild! He's competed in countless Ultra Marathon's and inspired thousands with his enthusiasm for the sport, the great outdoors and van life!
Where did adventure begin in your life?
– were you born into an adventurous life or was there a pivotal choice.
I think as a human our adventure starts from the moment first start to crawl then walk and it goes on, by that point every day is a new adventure, a new goal, a dream to chase or a magical moment to live - there are lots of them. In 2005 I was diagnosed with Guillain Barre syndrome, I lost the movement in my whole body. It took exactly one year to learn how to walk again, in 2010 I tried my first 10kms run race and that's when I fell in love with running!!!

What is your process for planning and executing an adventure? Spontaneous or Methodical?
I'm definitely not a guy who likes to plan anything, I expect challenges and turn them into motivation to find the best version of myself. I think adventure should be a natural part of your life, good or bad - you need to accept it and work hard to make it a reality.
What is the greatest lesson you've learnt in the wild?
Not one but many - the wild teaches you every day, all the time. When you are there you must disconnect from the outside, it's like you belong to it, you're born to be there so absorb all the energy and use it in your favour. For example, today I was running in Nerang and just taking it all in, being grateful for being there, it was probably one of the best runs I've ever had, (wait a second) haha I had million of those, haha dude I love the wild!!!
What is your favourite/happy place to explore and adventure?
It's been a tough couple weeks watching my favourite place burn down (Binna Burra) I'm connected so much with that place, it's weird - the weekend before the bush fire I was there, running the single trails, swimming in every waterfall and just being present, I woke up on Monday and I wasn't feeling well, then it all happened! I know it will rise back, nature will grow back brighter than before and I can't wait to be part of it, hope I can be there more often to help bring it back to life.

What is your must-have piece of gear?
At the moment Saucony Peregrine - these shoes surprised me so much, I love the way they adapt to the terrain and I'm enjoying it at the moment.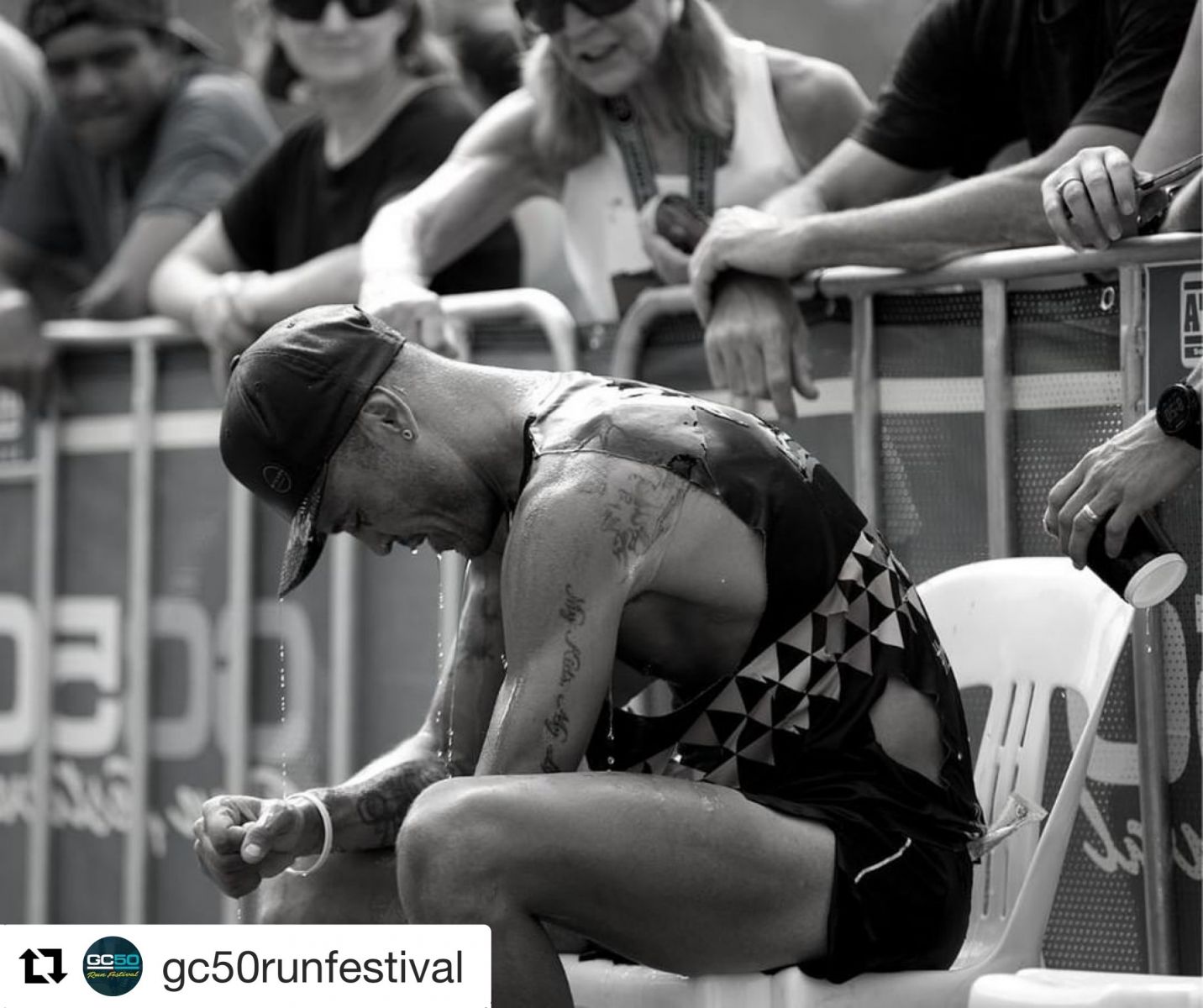 What would you say was one of the scariest or most influential moments in your adventure career?
No doubt it was when I lost all movements in my body in 2005, it happened in the space of two weeks. I went from surfing the best waves of my life to a hospital bed, with people saying there was a chance I'd never walk properly again!!

How do you train for your races/competitions/adventures?
I LOVE running, like LOVEEEEEEEEEEE, I run every day, I try to follow programs but it's hard because I want to run all the time, because it brings light to my soul, I think only another runner will understand.

Obviously, injury and recovery is a constant battle in your sport. How do you deal with these?
I've been injured atm (hamstring) :(, I've been going to the gym and doing some workouts, but seriously... don't tell me to ride a bike or go swimming... it won't happen lol. Yes recovery is super important "I sleep 6hours per night" and I think it helps :)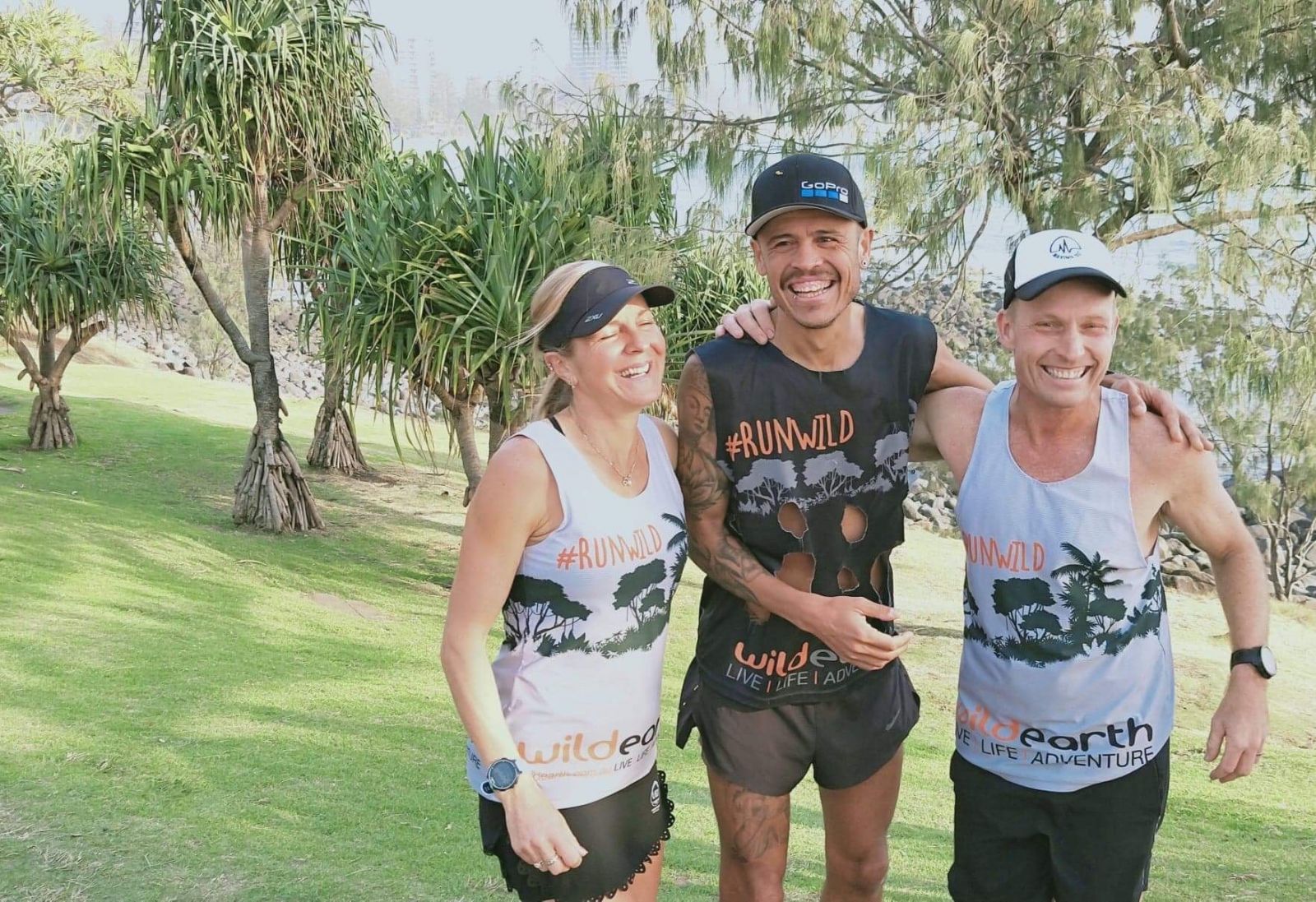 What advice would you give to someone just starting in ultra-running/adventuring?
Enjoy the journey, running will connect you to your inner-self and to places where you never thought you would be able to go.
What is your favourite motto or quote? Why?
Quote "One life, many trails to explore, listen more, talk less, and run with all the love you have in your heart"
What is the next goal or objective you're working on?
"I'm just a simple runner with an eagle tattoo who loves to be part of every single race and meet all those amazing and rad runners" So my goal is to keep doing that!
I also love the simplicity of vanlife, the freedom it brings to my life, zero material attachment,
simple, enjoyable, pure - it brings a lot of happiness to my soul!
Here are some of Ando's running highlights:
Red Rock to Coffs Harbour - 2014 and course record
Gold Coast 100 (50kms) 4x winner (2013,2014,2018,2019)
Gold Coast 50(k2d) 50kms - 2x second Place (2013,2018) (3:34,3:18)
Melbourne Marathon 2018 - 2:37 - 26th
Kokoda Challenge 2018 - team winner
Tarawera Ultra 102kms - 5x finisher
UTA 50kms - 5th (4:44)
Follow Ando on Instagram for more good vibes and running inspiration