Adventuring on foot, the most immersive way to explore. Packing up your gear into your pack and hiking, sleeping under the stars, summiting great heights with everything you need at arms length.
The best hiking backpacks are arguably the quintessential piece of equipment of any great adventurer. It is the heart of your exploration and without it, things would be quite difficult. With such importance on one piece of gear, it's a necessity to purchase the right one. A good hiking backpack is built to last, so taking the steps to ensure your bag is the correct one for you will save you later on.
But what do you have to consider? We've broken it down into three categories for you to have in mind when choosing which hiking pack is right for you. Firstly, size. Where are you going? How much will you need to take? Will there be enough space (literage) inside your pack to fit all your equipment? How much should your backpack weigh when hiking? On the other side, is your pack too big? Is there unnecessary space hanging around that could slow you down?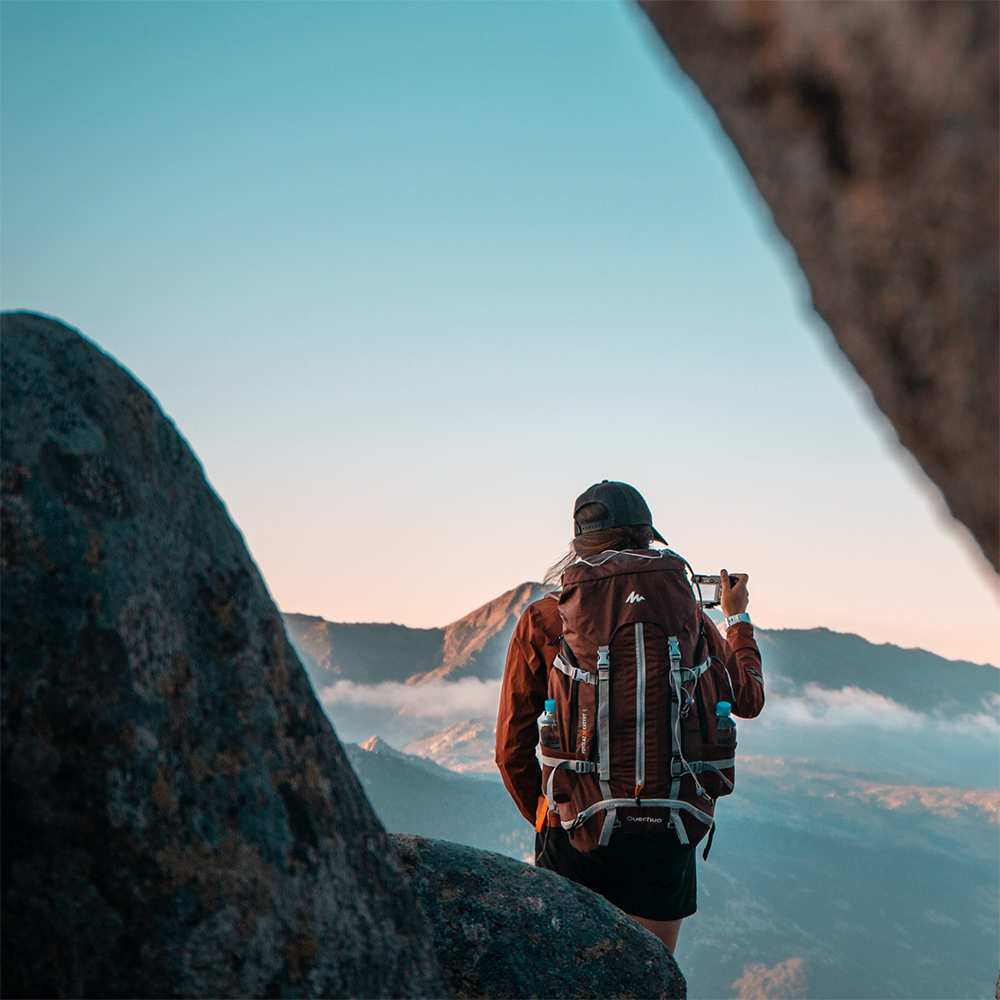 Photo by Lucas Favre
Secondly, Weight. Some backpacks are heavier than others, each with their time and place. But if a 2-week multi-day hike is on the agenda, perhaps lean towards some of the ultralight options, such as Osprey's 'Anti Gravity' range.
Thirdly, comfort. Although size and weight are highly important to consider, ultimately you want your pack to be comfortable. After all, you're likely to be carrying it around for long periods of time, so if possible it's important to try on the pack prior to your adventure. How do the shoulder straps feel, How does the hip strap sit on your body? Will it suit the colour coordination you've implemented throughout your entire adventure attire..?
We've put together five of our best backpacks to help you on your way to packing right.
1. The Osprey Kestrel 58L
Osprey is arguably the best in the game when it comes to hiking backpacks, with the Kestrel 58L being a top pick for many adventurists. Its high durability withstands against any terrain you throw at it. If compartments are your thing - Osprey has thought of not only your packs but the gear you'll bring alongside, such as tuckaway straps for hiking poles and ice tools, as well as pockets and zippered compartments for sleeping bags and other equipment.
The adjustable back panel, Lightwire suspension and padded hip belt make this pack feel like an extension of your body. It's 1.7kg and the 58L meaning you're starting to fall into the medium to larger side, small enough for the longer day hikes and starting to push for multi-day overnighters. On top of all that it looks awesome and is surely a pack that'll last.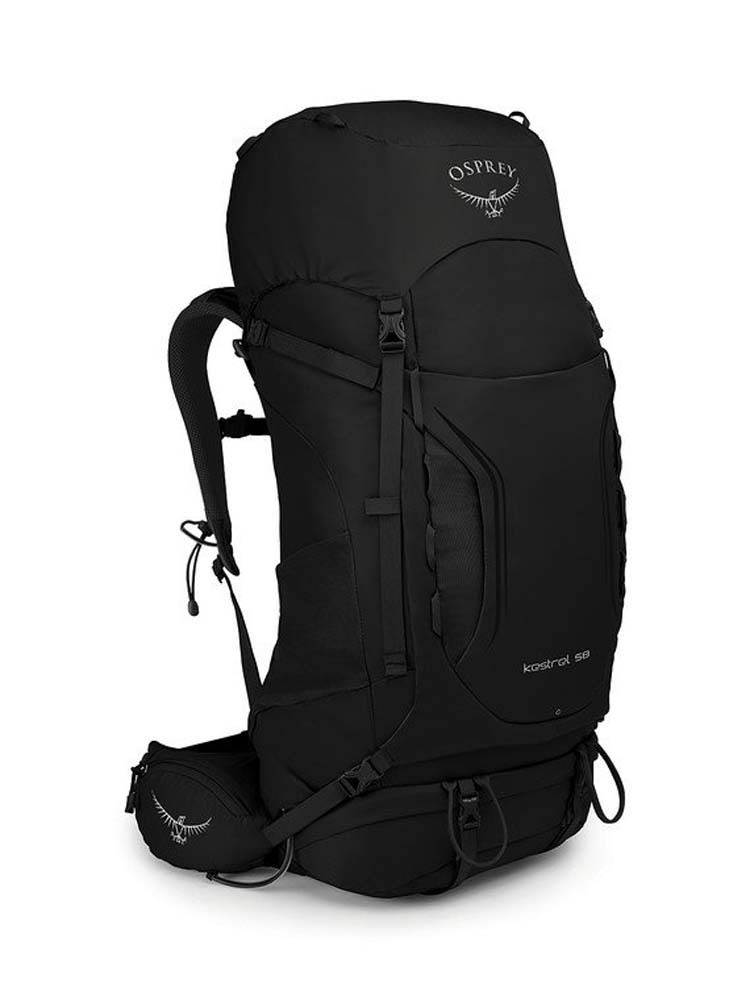 2. The Osprey Ariel Plus 70L
The Big ol' Osprey Ariel backpack. Made for adventurers who go beyond the reach for resupply, finding themselves out in the wilderness on multi-day adventures. The Ariel Plus 70L backpack is one of our largest women's-specific packs, available too in a massive 85L. It's Custom Fit-On-The-Fly Hipbelt and Shoulder Strap create comfort and hold that feels as fine-tuned as a shell on a tortoise.
An AirScape back panel creates breathability, while a stable carry manages heavy loads for your biggest treks. A removable top lid quickly converts to a spacious daypack so you're getting a two in one, set up camp and explore the local surroundings like lookouts or waterfalls, all with the same pack.
3. The Gregory Stout 45L
The Stout is your perfect happy medium backpack. Size-wise it fits your overnights or high mileage days. One of our favourite features of this pack is the included rain cover for a little peace of mind under any weather. The Trailflex adjustable suspension gives you a custom fit and the padded hip belt adds extra comfort to this mobile bag.
This Gregory pack might not be for you if you're planning on embedding yourself in the wilderness for weeks on end, but the floating top pocket with underside zippers, dual side mesh pockets with twin side, bottom compression straps, and hydration sleeve with universal hangar make it a thoroughly designed pack that still holds tough adventuring through the outdoors.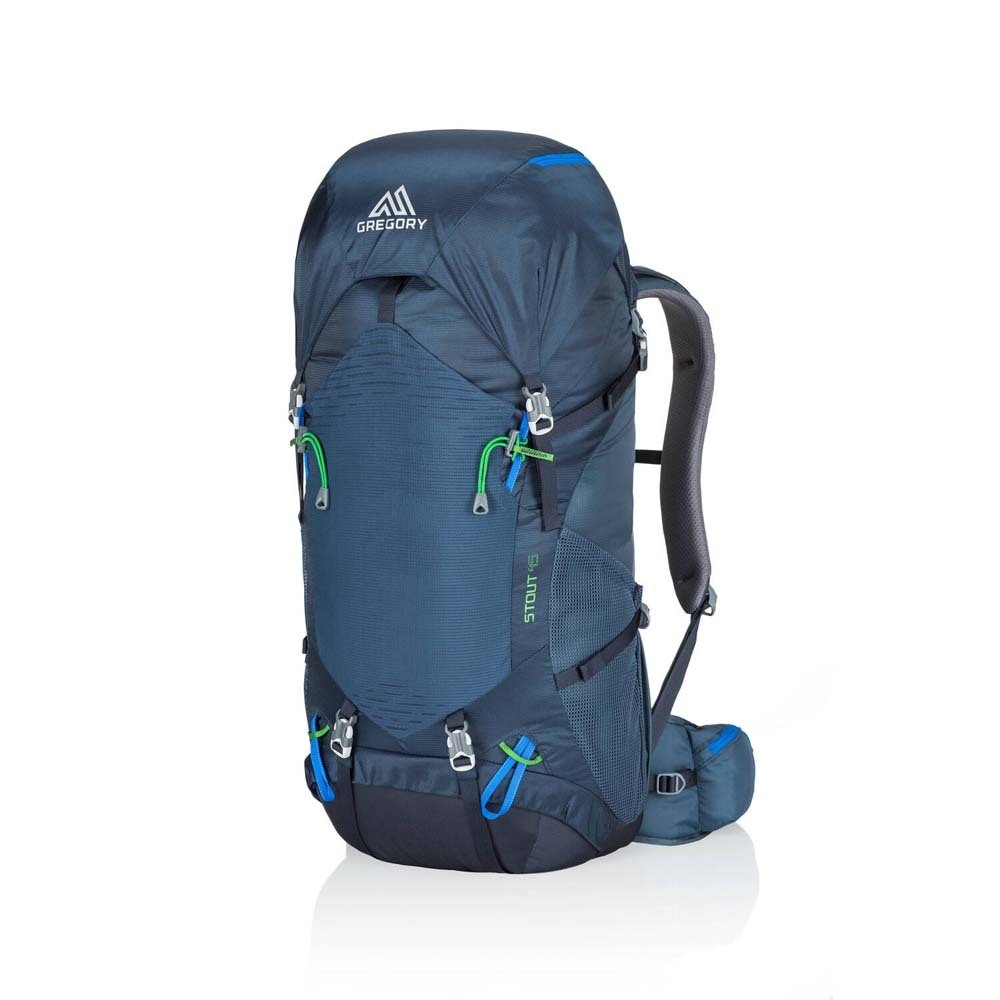 4. Arc'Teryx Aerios 45L
The Aerios 45 is the queen of daypacks. It's super light, durable and intelligently designed making it suitable for overnighters. This pack is optimized for an energy effective carry, moving fast and allowing you to travel greater distances in shorter amounts of time.
The Aerios is a super comfortable pack, the material is gridded with a liquid crystal polymer ripstop for exceptional strength. A daisy chain and bungee system add storage options and the AeroForm back panel prioritises fit and feel with breathability. With a trusted brand like Arc'teryx and such a thoroughly thought out product, it is never going to disappoint.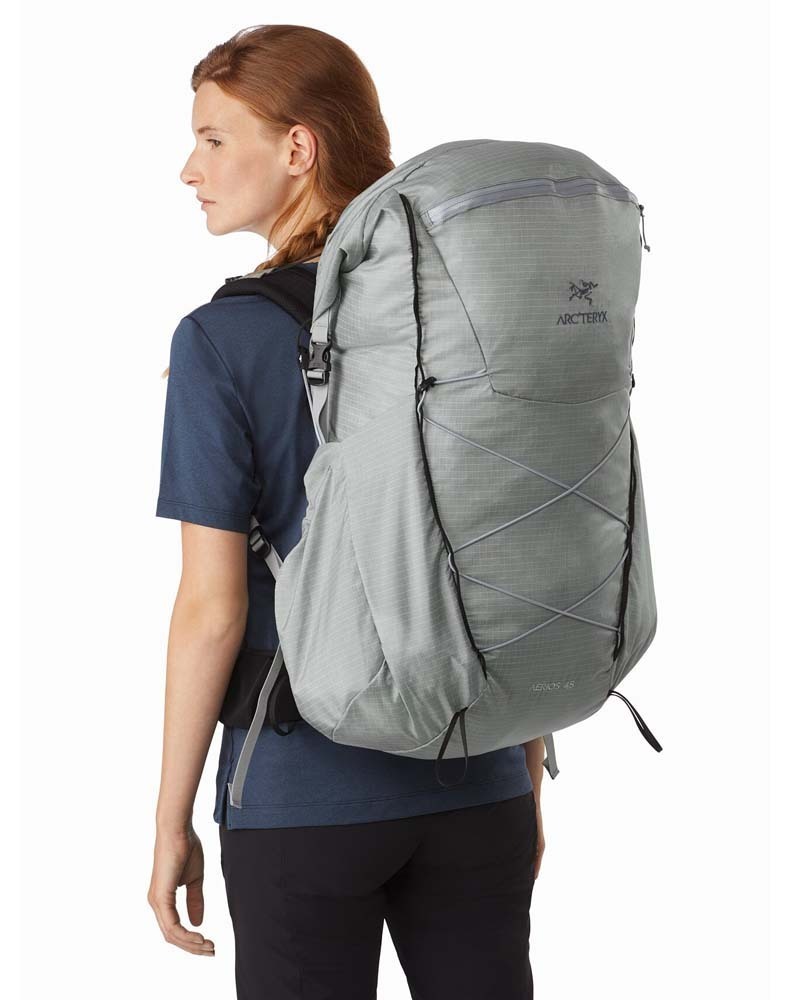 5. Osprey Talon Junior
We can't give you all this information without taking your kids hiking backpacks into consideration. If your little adventurers are by your side through the wilderness then it's important to have them equipped with the best backpack for kids. After all, if your child's pack isn't comfortable, it'll probably be more of an annoyance than if yours isn't.
The Talon Junior is one of our best hiking backpacks for kids. Osprey definitely didn't take any shortcuts in terms of quality in their junior packs, the Talon comes equipped with a dual-zippered panel access to main compartment, Internal zippered mesh pocket, a LidLock bike helmet attachment and an external hydration reservoir sleeve. The Hipbelt and straps are padded and almost stretchy to fit and move with your child's body. A pocket rocket of functionality.

Hopefully, your questions have been answered and you can set yourself up for the most enjoyable adventure experience possible. Remember, whether you're starting out with gear or just upgrading your current collection, a quality backpack is the foundation for all your outdoor equipment. Think weight, size and comfort and try before you buy. Buy online with our 80- day returns policy or come in-store and see our extensive range of packs and talk with our experts about the best fit for you.
Get packing and we'll see you outdoors! Share your adventures with us on Instagram at @wildearthaustralia and use #mywildearth to get featured and win.