With portable power comes great responsibility… or something like that.

It's always when you least expect it that you need to charge your phone, headlamp, GPS or any other piece of tech that is an important piece of equipment when you're out camping or on a multiday hike. You don't want to have to lug around a generator or go on a hunt to find the nearest electrical port so why not take advantage of either the sun or a rechargeable power bank that will last your entire trip.

With the way technology has advanced, a portable solar power charger is an extremely useful piece of equipment for hiking or camping and not to mention portable power banks that are becoming increasingly smaller while lasting longer. To help you out in finding the right option for your next adventure, we have created a list of the top 3 in each category.


Portable Power Banks
If you aren't quite sure what a portable power bank is, let me fill you in. A portable power bank is essentially a rechargeable battery that comes with a range of adaptor ports, the most common being USB which 9/10 portable power banks will come with. This allows you to plug in any device that you have a compatible cable for, and charge it without having to be connected to the main power supply of the local area.
Now that that's out of the way, let's get into our top 3.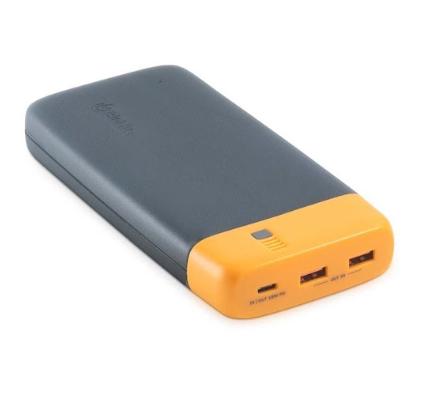 Kicking off this power-packed top 3 is the Charge 80PD USB-C Powerbank by Biolite. This power bank is a whole lot of power wrapped in a compact, lightweight bundle. With the capability to completely recharge a laptop, the Charge 80PD is equipped with 2 USB-A quick charge ports and 1 USB-C port, giving you the option to charge multiple items at once. Weighing in at only 465g and dimensions similar to your phone, this is perfect for to fit in any pack.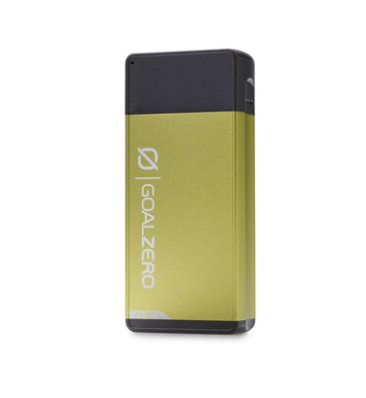 Next on the list, we have the compact Goal Zero Flip 24. Weight in at only 130g, this is a perfect, lightweight charger to keep any smaller items of tech you have charged for your trip. With 1 USB-A port, you can recharge something like your phone multiple times. Use the Flip 24 as a backup charger or your go-to whenever you're traveling or on a multi-day hike.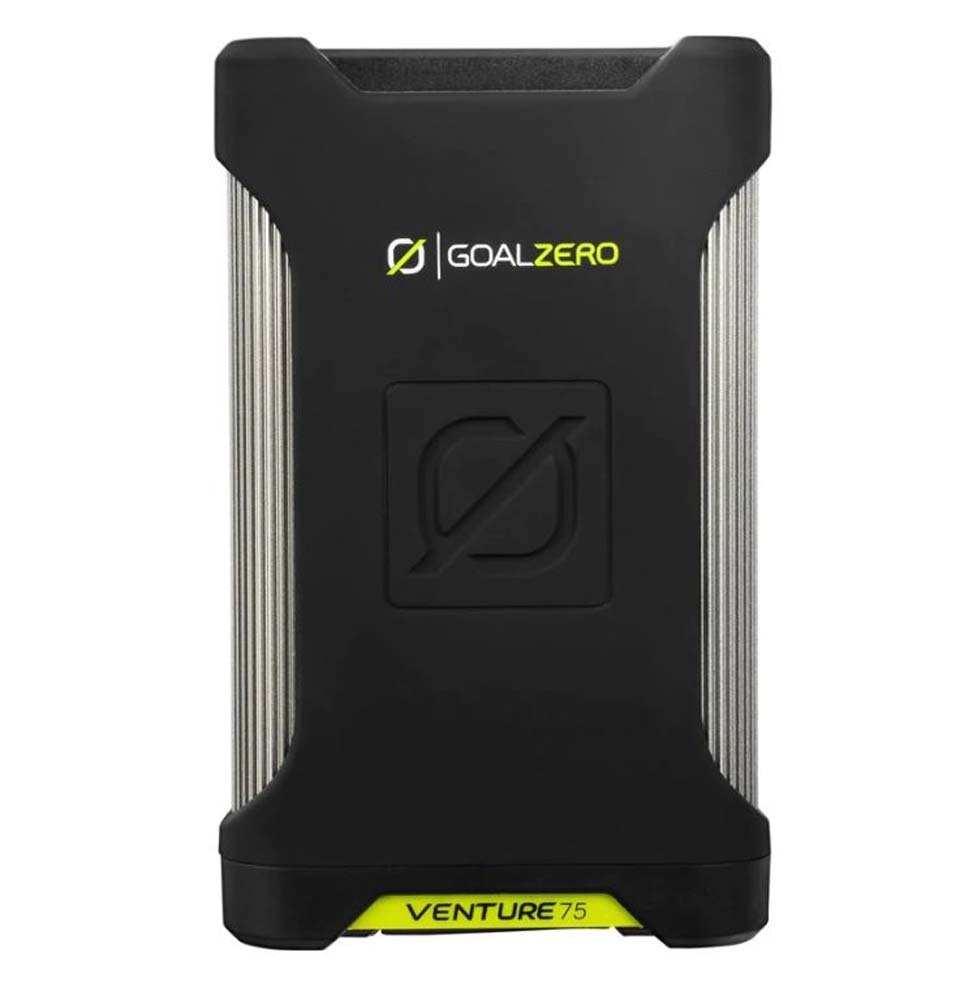 Finally, to round out this powerful top 3 is the Goal Zero Venture 75. Built for the rugged outdoors, the Venture 75 is IP67 rated which protects it from dust, dirt, sand and debris and can be submerged in up to 1m of water for up to 30 minutes. With both options of a USB-C port and a USB-A port, you can charge multiple devices at once. With the power to charge your phone up to 5 times, headlamp up to 14 times or even your POV camera up to 14 times, this power bank will save you from a dead battery more often than you can count on one hand.
Portable Solar Power Chargers
Now, portable solar power chargers are a whole nother kettle of fish when it comes to camping and hiking tech. An extension to the power bank, solar power chargers do the same thing but harness the power of the sun for electricity rather than having to recharge a battery at home before you leave. With the same concept of plugging your device into the ports provided, you can charge away while the sun is up. Many portable solar power chargers also have a backup battery so that you can charge the power bank during the day and charge your devices overnight.
Needless to say, these top 3 will leave you gobsmacked.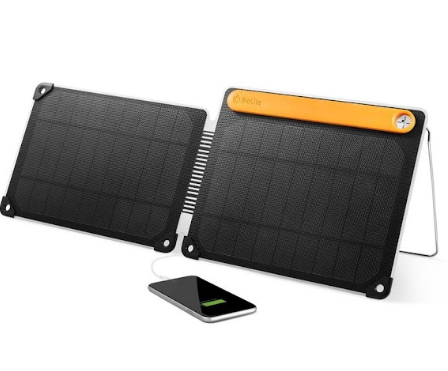 First up on this panel of three is the Biolite Solarpanel 10+. One of the smartest of smart power, by utilising the one light that never goes out, the sun, you can charge any compatible electronic device. Equipped with an integrated sundial that aligns you to capture the sun's rays directly and a 360-degree stand to help remain stable on uneven surfaces. A USB-A output means that the Biolite Solarpanel 10+ is compatible with a wide range of devices and a built-in 3200mAh battery means that you can continue to charge after the sun goes down.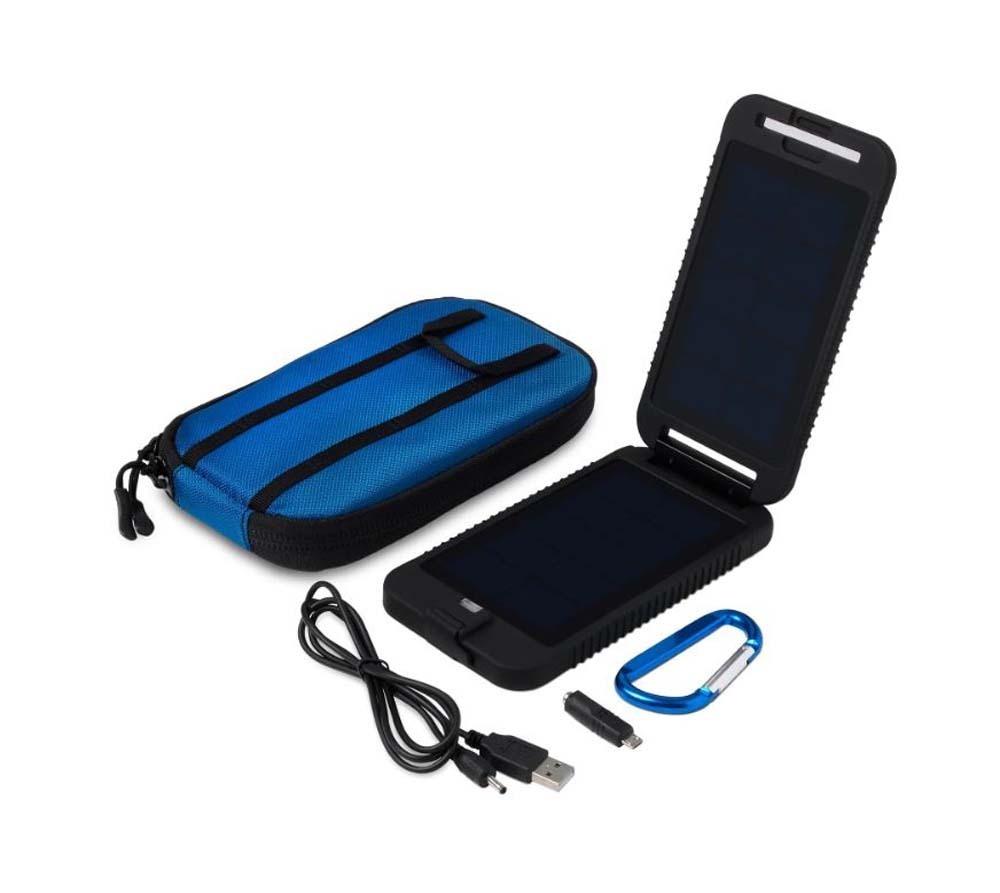 Next up we have the Powertraveller Solar Adventurer Solar Charger. With a built-in power bank, this solar charger is the perfect size to travel, hike or camp with. Recharge your phone, headlamp, POV camera, and so much more multiple times with the power bank alone or keep them plugged in while you hike and use the power of the sun to charge your devices. A single USB-A port makes the Powertraveller Solar Adventurer Solar Charger compatible with the majority of your devices and the protective carry case means you can store it away with satisfaction that it won't get damaged and you won't lose any bits and pieces.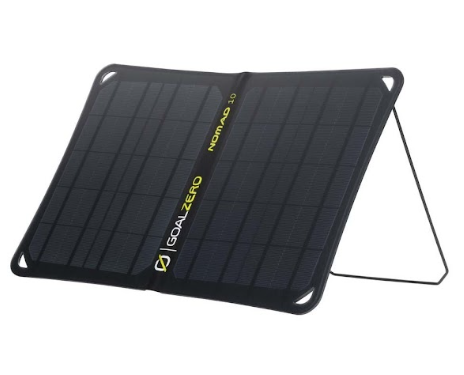 Last, but certainly not least, we have the Goal Zero Nomad 10 Solar Panel. Unlike the others on this list, the Nomad 10 is strictly a solar panel, but, where it lacks in functionality, it makes up for it in power and design. The Goal Zero Nomad 10 solar panel was redesigned to be ultra-slim, lightweight and durable to withstand any adventure you can throw at it. Recharge any of your devices with the power of the sun by using the built-in USB-A port and even recharge your power banks for extra satisfaction.
Honorable Mention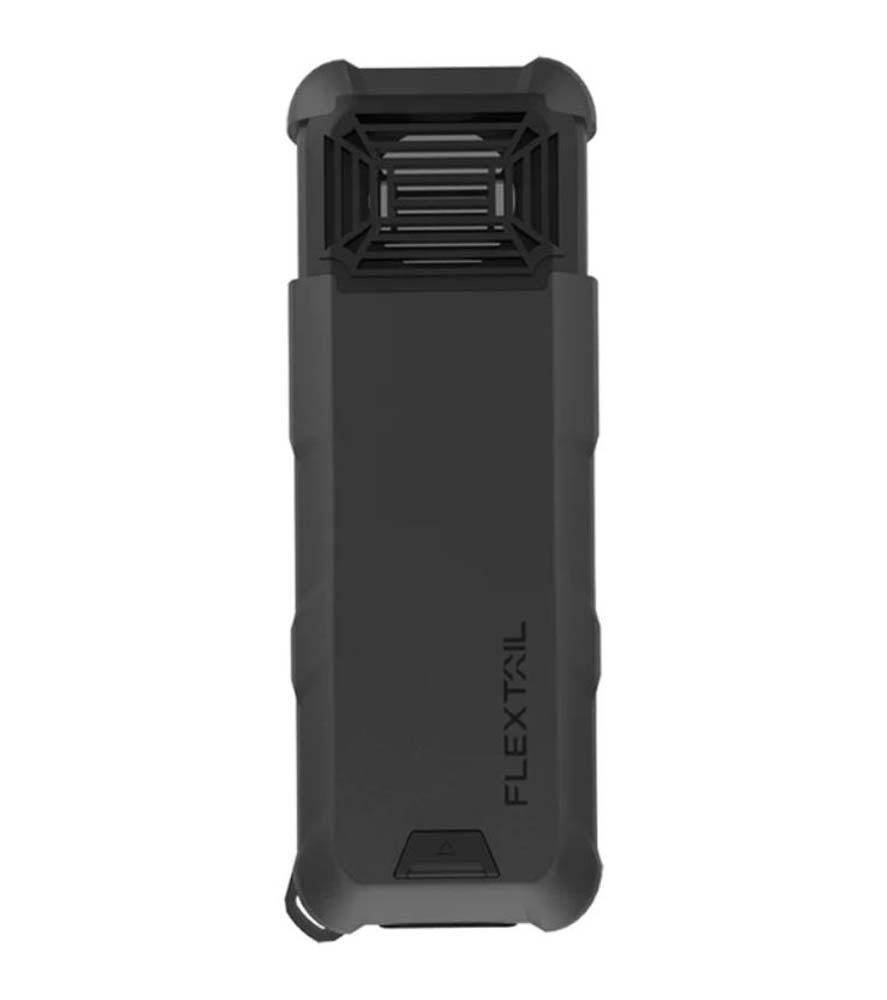 Now that you've seen the best of the best, we would be missing out if we didn't give an honorable mention to the Flextail Max Repel S 2-in-1 Rechargeable Mosquito Repellent. Perfect for an emergency power bank, this excellent device helps keep those pesky mosquitoes away while you hike or while you camp, creating up to a 30ft protection zone. The built-in power bank makes this the perfect accessory for any trip.

If you ever have any further questions or still aren't sure what equipment is right for you, feel free to call our customer service team or pop in store to have a chat with one of our amazing adventure experts who are always happy to help. Don't forget to share your adventures with us on Instagram by tagging @wildearthaustralia and #mywildearth in your next post.

About the contributor: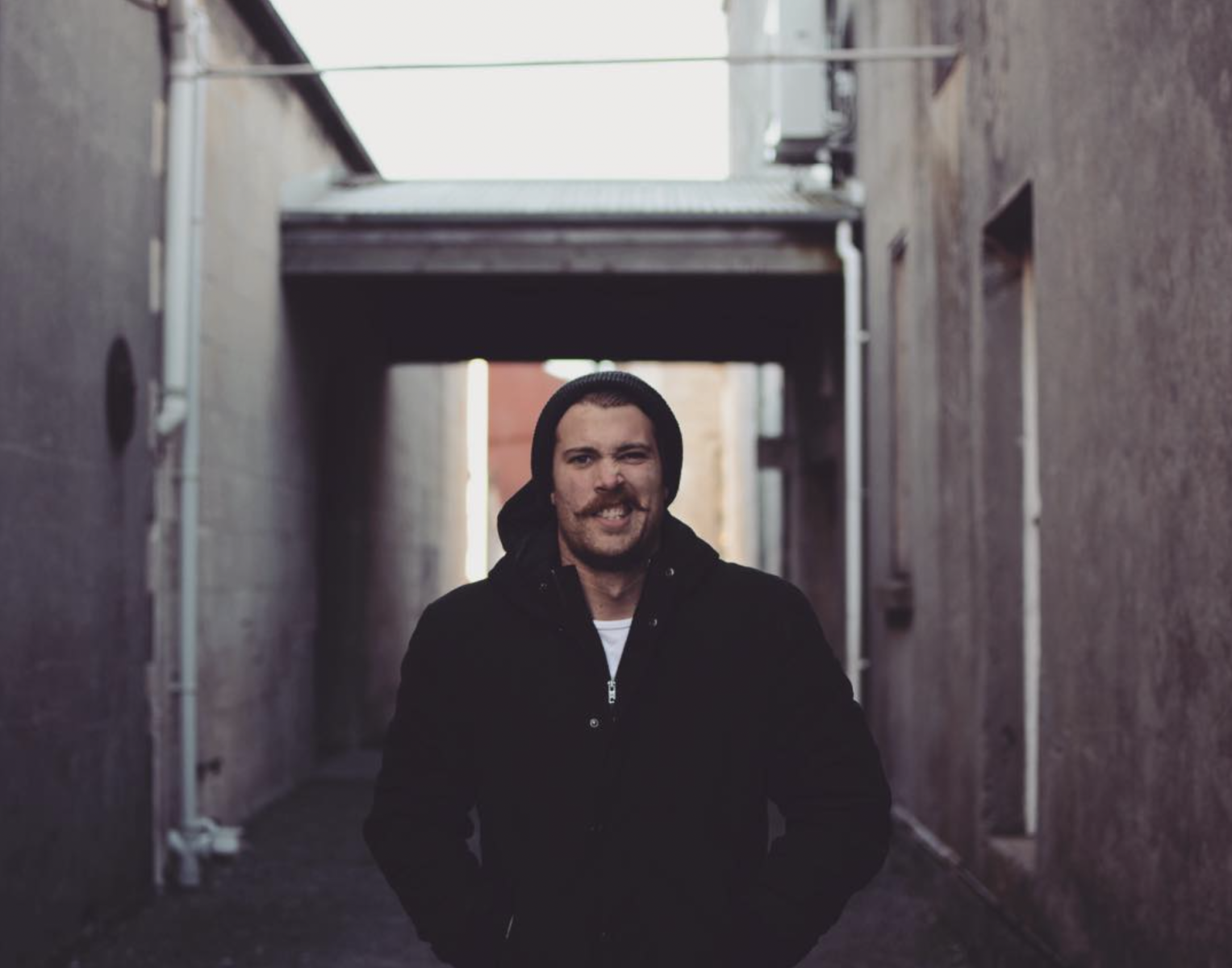 Chris Anderson is the graphic artist for Wild Earth. When he isn't getting creative behind the computer screen he's behind the camera lens hunting for that next epic landscape shot. You'll often find him hitting the trails and chasing waterfalls or jetting off to new places around the globe to surf, snowboard and just searching those hard to reach places for unseen beauties.
Follow his adventures on Instagram.