In June 2023, five friends embarked on a 4000km bikepacking trip from Brisbane to Darwin over 46 days.

Through some treacherous environments and long stints, here is the gear that got us through it and what you need for your next bikepacking adventure.
Bike
Gravel and touring bikes were most appropriate for our trip, but I believe most bikes can be used for bikepacking. I took my second-hand Specialized bike that I've had for four years now, though some of my mates on the trip took pretty high-end gravel/touring bikes. I did however need to get some more durable and puncture-resistant gravel tyres and a sturdy rear bike rack to make it more fit for purpose.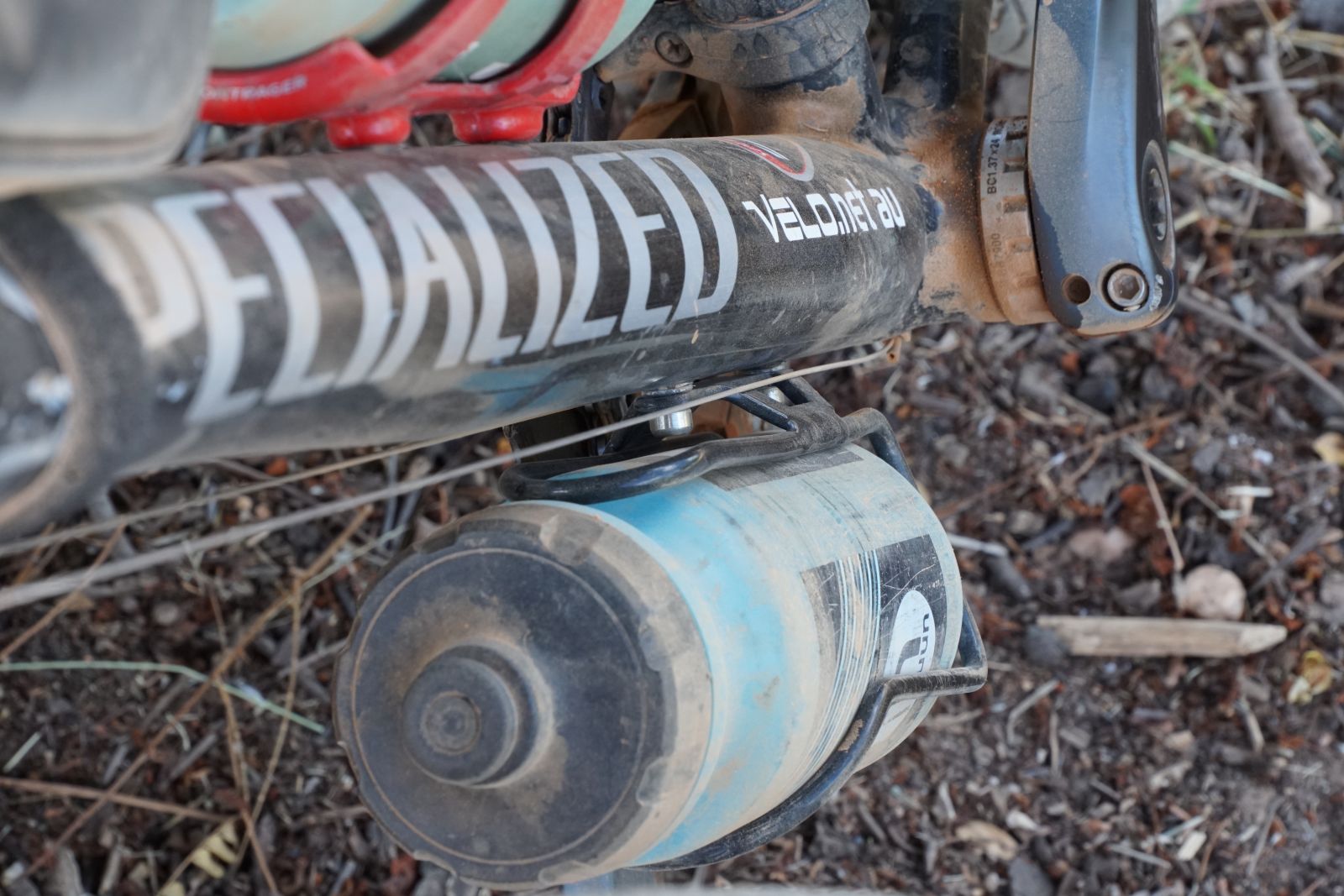 Storage
For storage, I used the waterproof Ortlieb pannier bags as my main storage containers for this trip. They hold up in bad weather and are super easy to put on/take off my rack. For more accessible storage, I used a top tube bag big enough to fit my snacks and my toilet paper. Water was tricky to come by in some places on this trip, so I grabbed a few extra bottle cages, and a big 5L container attached to the top of my rear bike rack. I stored any additional water in a 2L CNOC bladder and 1L Nalgenes in my pannier bags. I also purchased a small storage bag for underneath my saddle that is perfect for keeping spare tubes and bike repair gear, including tyre levers, tube patches, multi-tool, spare chain links, and zip ties. I popped my phone on a Quadlock on my handlebars which made it easy to listen to music and audiobooks and check directions too.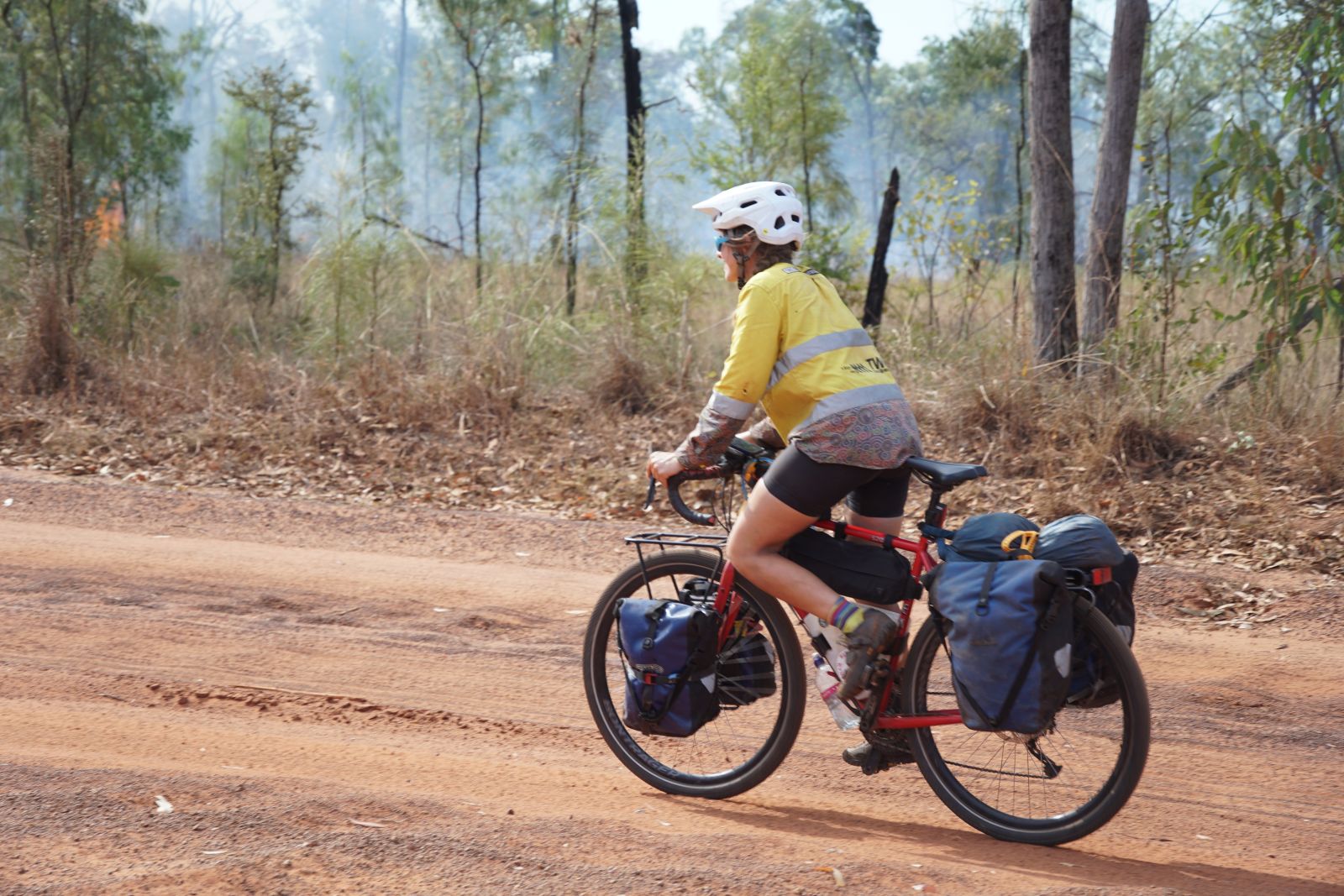 Accessories
A helmet, sunglasses, a bell, and bike lights were essential accessories for my bikepacking trip. I also took along my Aftershok headphones as they are great at not blocking out environmental sounds like traffic and birdlife.
Ultralight 3-season tent
I went with the Big Agnes Copper Spur Bikepacking Tent. This one is perfect for bikepacking because it clipped right on my handlebars, negating the need for a handlebar bag or similar. It's super light and it fit the three non-snoring members of our group. The other two members used the designated snoring tent, which is my MSR Tent - another epic lightweight 3-season tent.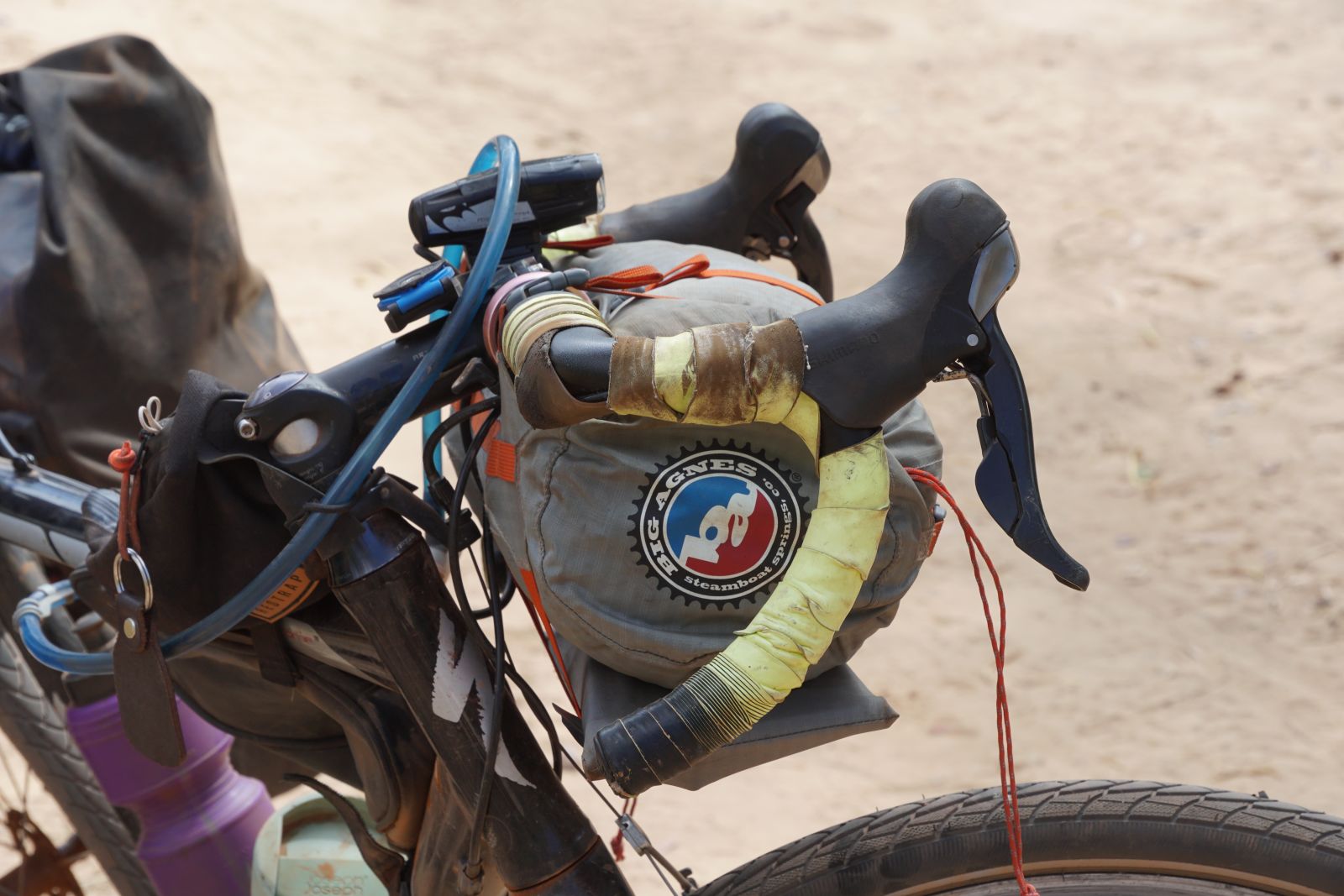 Sleeping mat
It's hard to go wrong with a Sea to Summit sleeping mat. Lightweight, good R values, and is great value for money. The bag is genius as it doubles as a pump sack so you don't have to get lightheaded while trying to inflate your mat.
Pillow
Though not essential, a pillow can significantly improve your sleep quality, especially over such a long trip. Pairing Sea to Summit mat with my Sea to Summit Aeros pillow was great too, because of the new pillow lock technology.
Sleeping bag
I used the Sea to Summit Spark IV sleeping bag which is outlandishly versatile and perhaps a little overkill. We were anticipating cold temps on our trip to Darwin, with lows getting down to the zero-degree mark. This bag was both crazy light and warm enough for me to not have to worry at night.
Cycling Clothes
I picked up a perfectly fitting padded bike bib at an op shop a few months ago, and have never looked back. I'm going to pair this with a long-sleeved breathable top for sun protection and added warmth for the cold mornings ahead. I also had a lightweight rain/wind jacket handy to chuck on for extra warmth or in case of bad weather.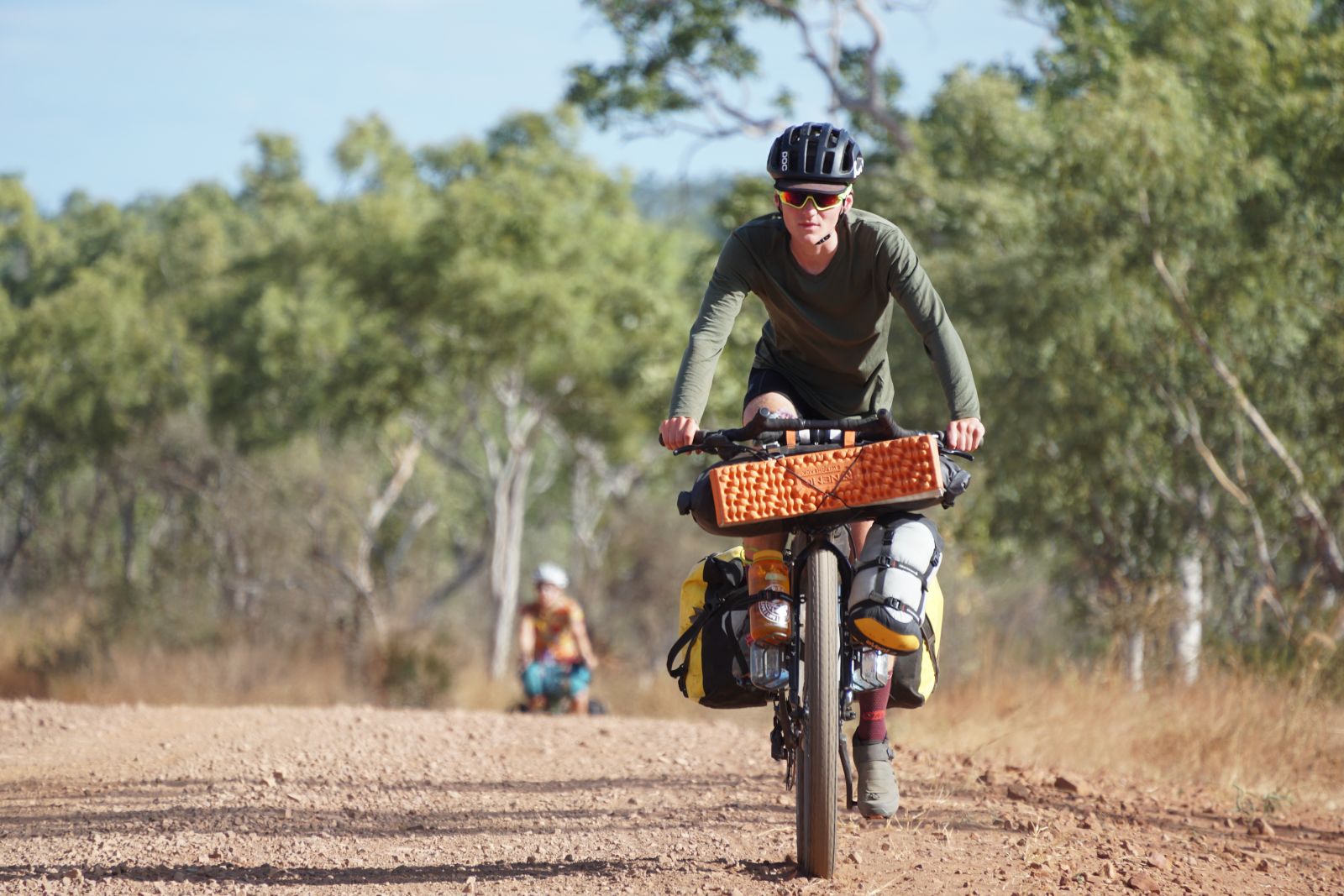 Camp Clothes
I have a set of thermals that have accompanied me on almost every trip since 2019. These will be my main camp clothes, but I will pad myself out with an insulated jacket, warm camp socks, beanie, and gloves. I'll take one spare pair of undies too. My lightweight Sea to Summit towel was great for showering at campgrounds and some waterholes along the way.



Cycling Food
For the trip, my choice of snacks were muesli bars and oat bars, averaging about five per day. While on the bike, I snacked on lollies and nuts as I didn't have to get off my bike to consume these.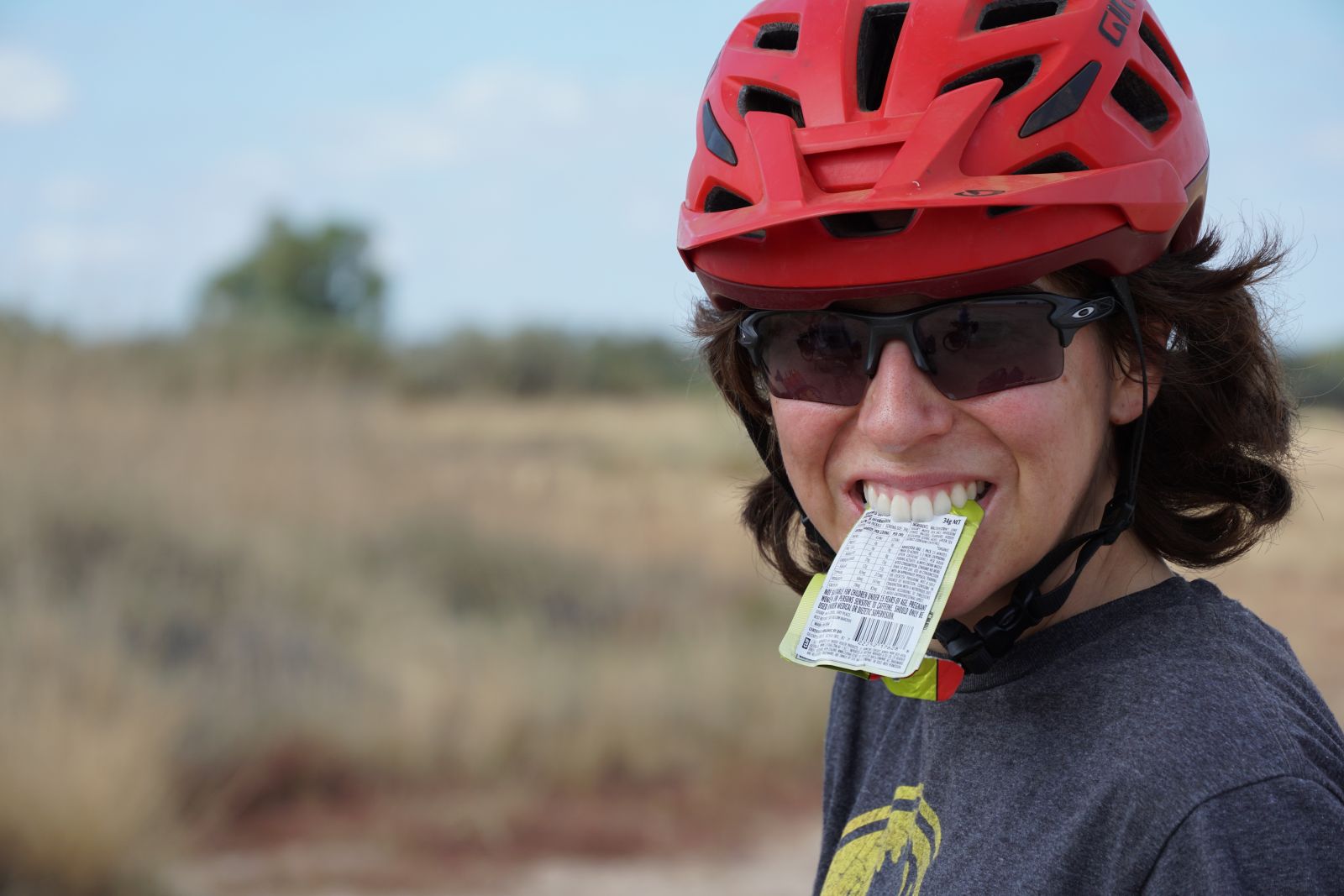 Camp Food
As we were resupplying our food from small towns along the way, options were limited and didn't encounter many Backcountry Cuisines along the way. Noodles and cous cous were the foundation of my evening meals. A classic porridge for breakfast was nicely improved with some golden syrup. Lunch generally consisted of wraps or bread with peanut butter or vegemite. I almost forgot about my stove because it is so tiny! I used my stove and a titanium pot for cooking, which also doubles as my bowl. I eat with my Sea to Summit Delta Spoon (although I have broken a few of these trying to scoop frozen peanut butter on my last winter trip, but that's mainly on me). We collectively had two more stoves that were used with more commonly found fuel sources (unleaded/metho) along the way, which were the Trangia and the MSR Whisperlite, now multi-generational artefacts of our group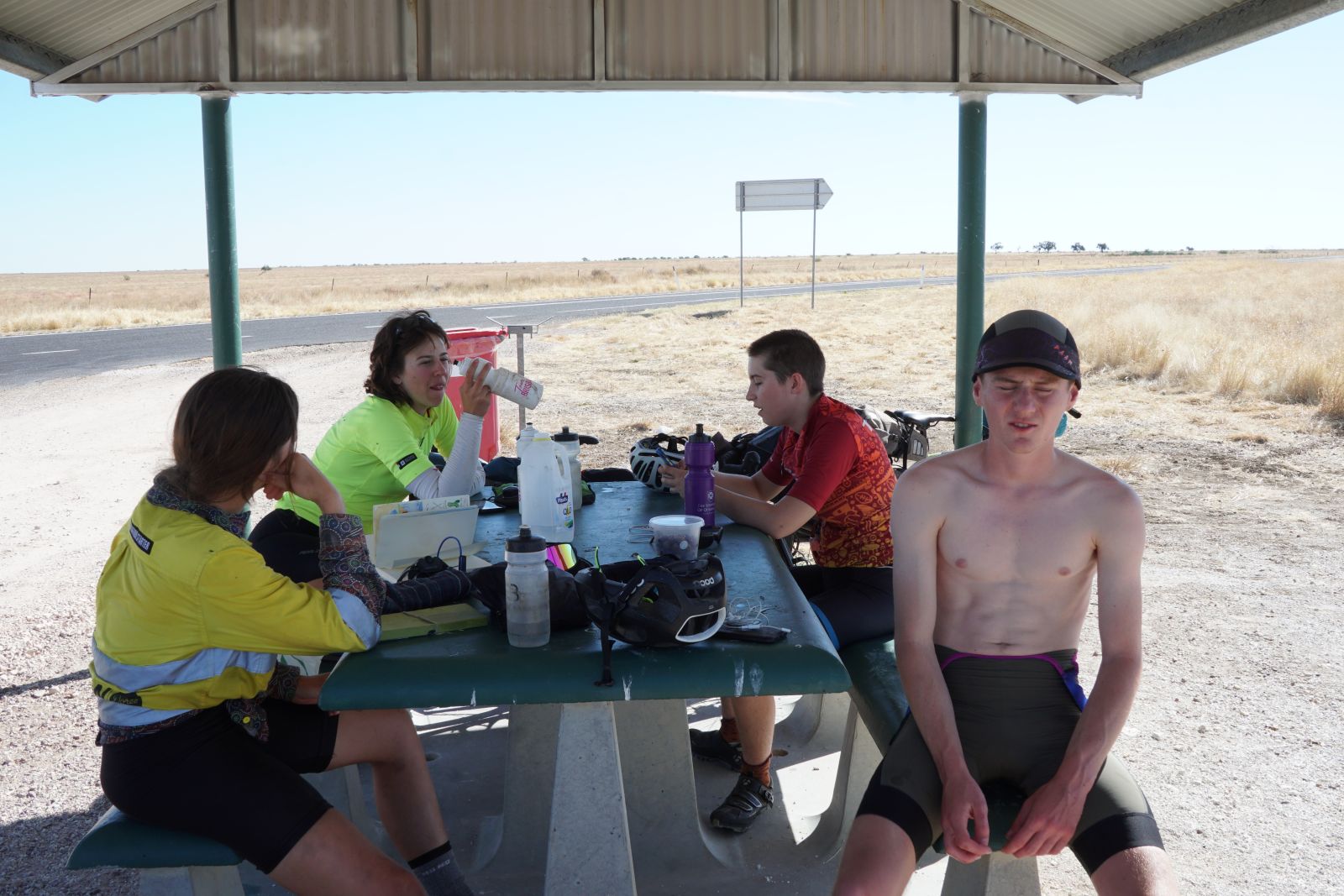 Camera Gear
I took along my Sony a-6500 mirrorless camera with the newish F4 10-20mm Sony Lens which is nice and light. My DJI Mini 2 drone also joined us to capture some great footage from above. This paired nicely with the two GoPros that were taken by other members of the trip.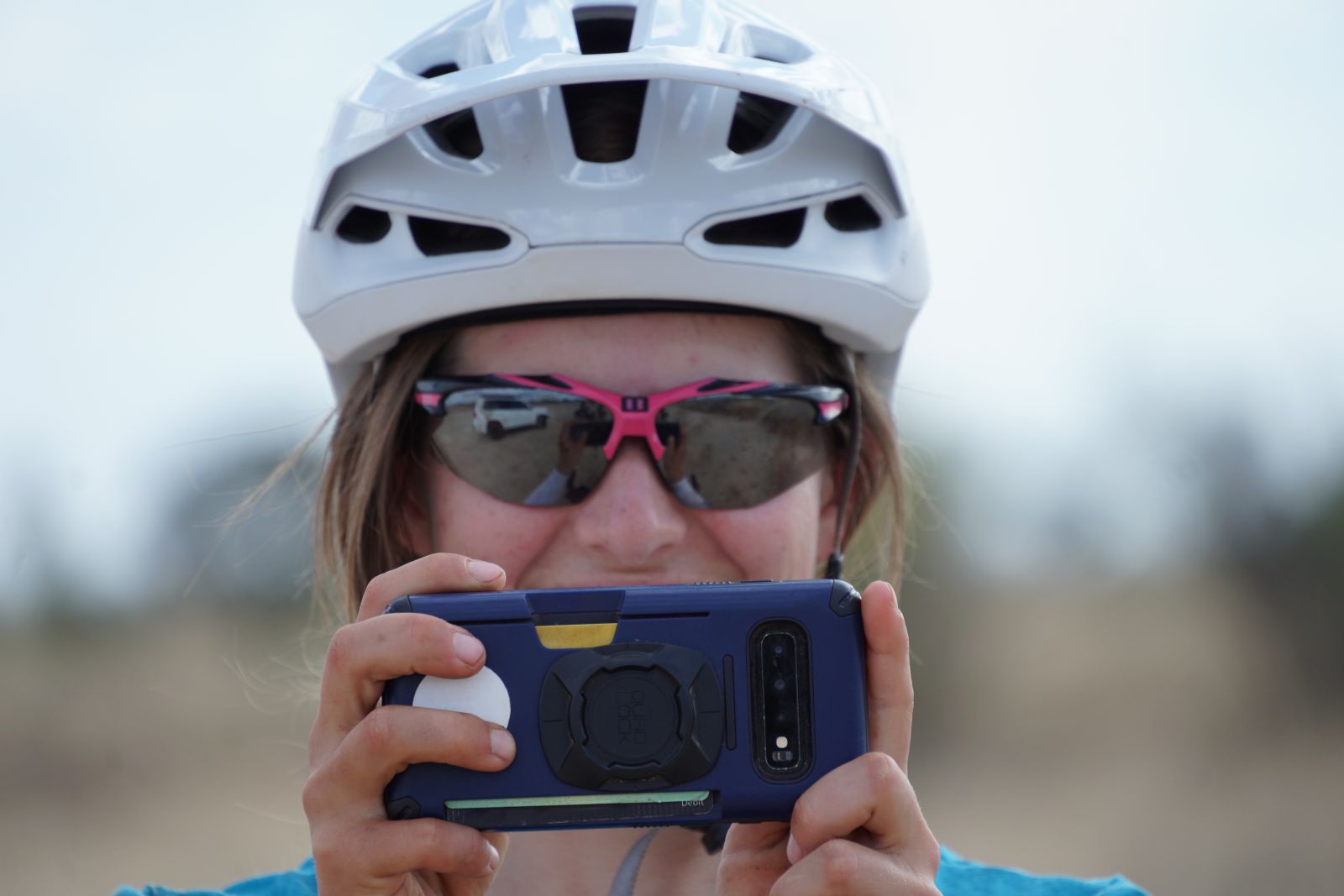 Technology
To charge my phone and camera gear, I took two 10,000 mAh battery banks, corresponding cables, and a wall plug for when we are staying/eating somewhere civilised.
Toiletries
I took floss (it doubles as sewing thread), a sewing needle, a toothbrush, and a small tube of toothpaste in my toiletries bag. I also kept earplugs in here as well as patches for my sleeping mat (which I have never had to use).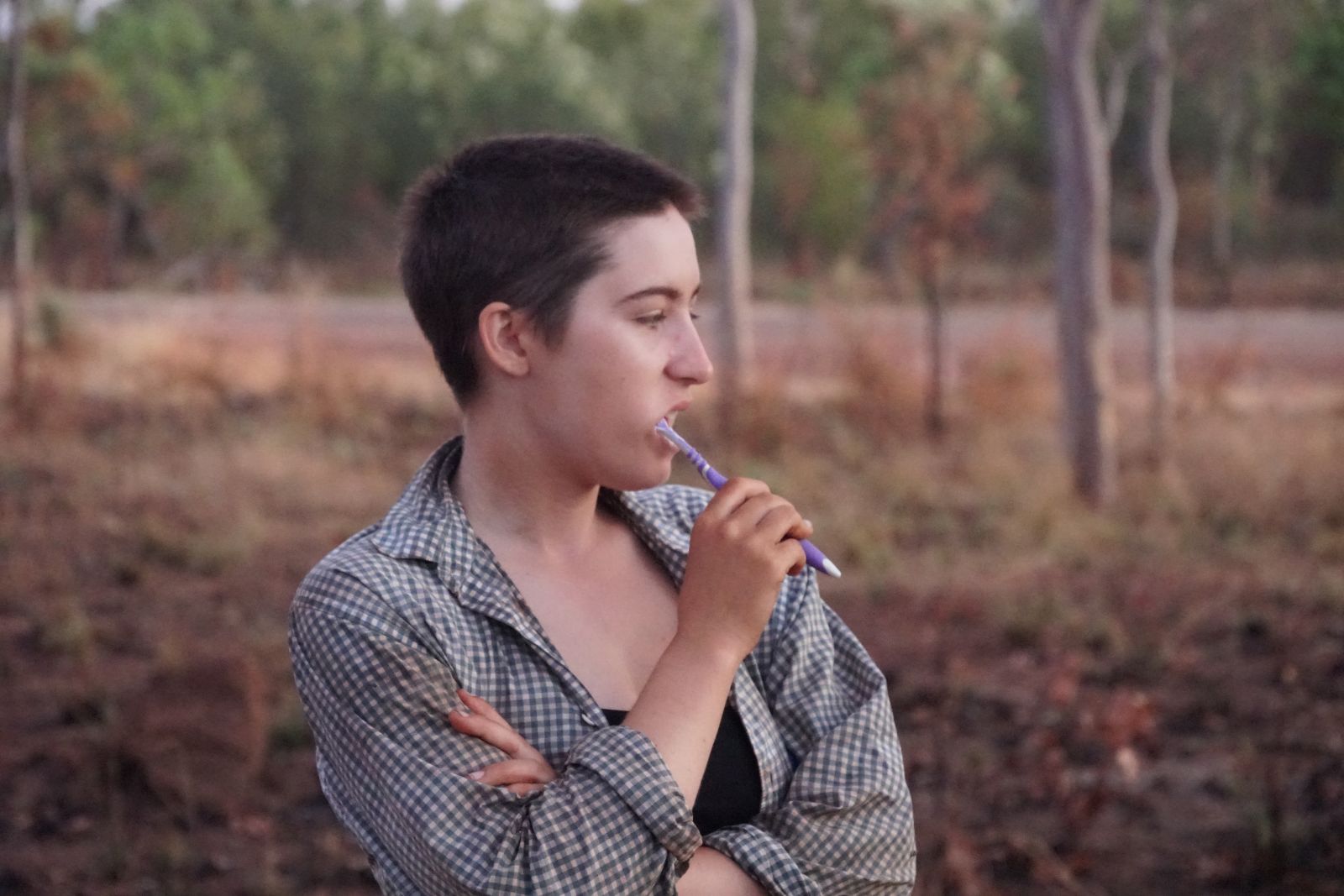 Spares and bike repair
Most of us were rocking 700C tyres, which was quite handy. We collectively took a spare foldable tyre, about ten spare tubes, and two bike pumps (one with a pressure gauge. Some members were running tubeless setups (fancy) and are taking sealant, tyre plugs and CO2 canisters.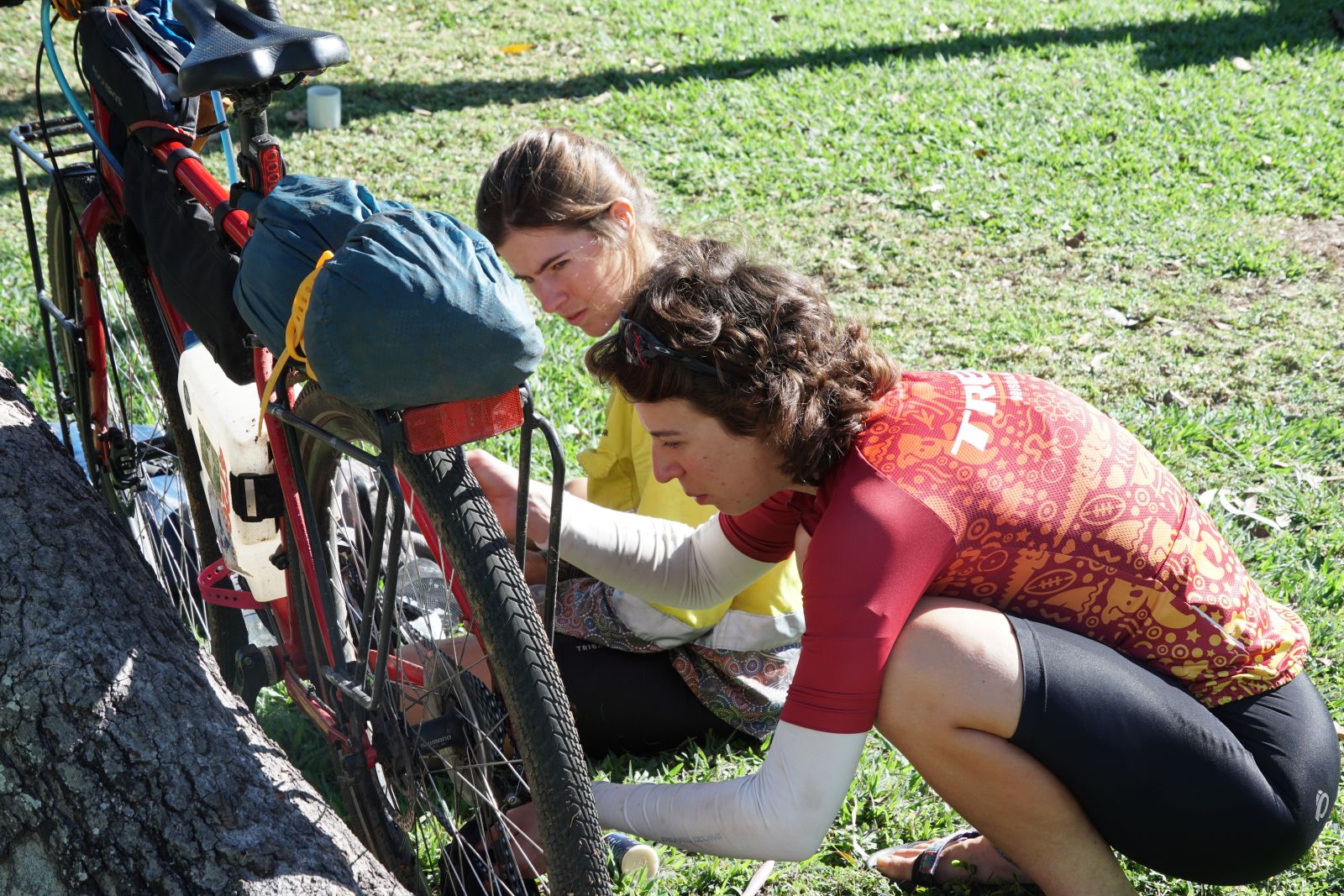 Not sure what gear you need for your next bikepacking adventure? Visit us in-store to chat with our experts or shoot us a message online if you have any questions! Share your adventures with us on Instagram at @wildearthaustralia and use the hashtag #MyWildEarth to be featured.
About the Contributor: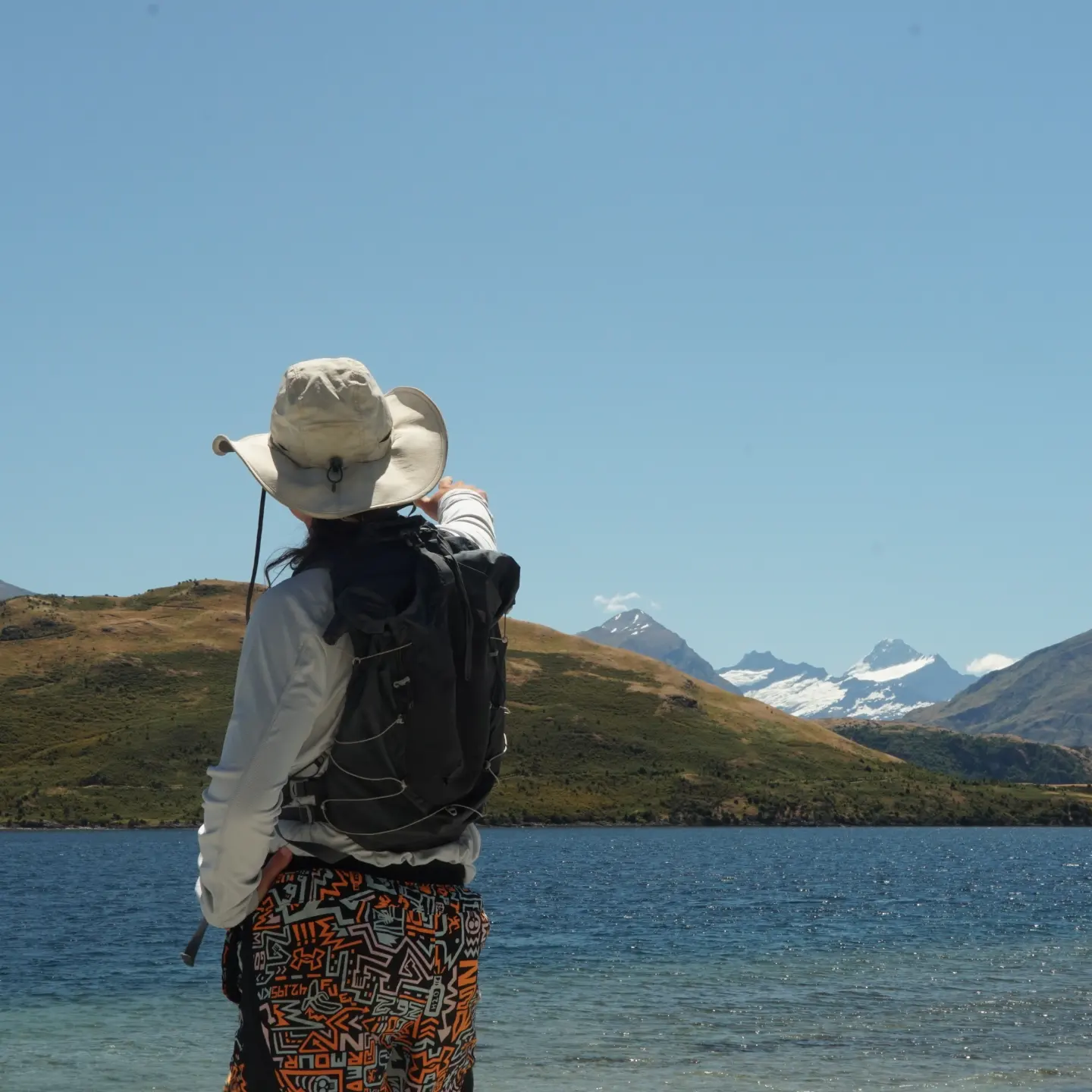 Reid Marshall is a hiking and trail running author, bike tourer, and obscene optimist. Nicknamed, 'Wombat', Reid can't get enough of the outdoors. Follow their adventures on Instagram.