It's that time of year again; the snow is melting, creating temporary waterfalls, swelling mountain creeks and revealing budding wildflowers.
This is my favourite time of year to go overnight hiking in Kosciuszko National Park, but camping in spring in the Australian Alps is a little different to the rest of the country. For one, the weather is always unpredictable here; one minute the sun will be fierce, dripping with sweat as the rays beat down upon your face, then the clouds will roll in and a gust of icy wind from the south will send chills down your spine. The rain can pour down, turning to sleet, then snow with little warning. These unstable conditions make preparation key when hiking in the alpine, so it's best to plan for the worst-case scenario. Whether it's an overnight or multi-day hike, my pack always has the same things in it, then I just load it up with extra food and water for each additional night. This is my packing list of essential items to help you prepare for your next camping trip in Kosciuszko National Park:


1. Tent
Whilst there is an abundance of rustic backcountry huts to visit around here, these are for emergency use only, so carrying a tent or bivy is vital for overnight trips in Kosciuszko National Park. The time of year that you plan on hiking in the mountains will determine if you need a 3 or 4 season tent. During winter & shoulder months, when snow is still on the ground, a 4-season tent is a must (roughly from May to October depending on the year). My go-to tent for snow camping is the 'Hilleberg Allak 2' as it has great ventilation, is super warm and sturdy (read: 'bomb-proof'). During summer, a 3-season tent will suffice, but take into consideration the wild winds and sub-zero temperatures that can occur all year round. Choose a quality tent to withstand the burly weather, such as the 'Big Agnes Copper Spur 2'.


2. Sleeping Bag
Even in the height of summer, overnight temperatures are still below 10 degrees in the Australian Alps. As a cold sleeper, I personally use my 'Sea to Summit Flame IV' winter rated sleeping bag all year round! My rule of thumb is 'it's easier to cool down than to warm-up'; taking off layers and opening up zips is much easier than piling on layers, or heating up a Nalgene hot water-bottle. Alternatively, a thermal sleeping bag liner is a great addition to your summer sleep system to add extra warmth when needed. I would recommend a combined sleeping and liner comfort rating of around -0 to -5˚C from late spring to early autumn.
3. Sleeping Mat
One of the things I love most about Kościuszko National Park is the plush, alpine grass. They make mid-hike lunch breaks and afternoon naps in the sun so luxurious! In the summer, sleeping on just a 'Thermarest Z-lite' closed cell mat can be enough if you set up camp in the right place. If you're more like the princess and the pea, and need the most comfortable mat to get a good night's sleep, then look no further than the 10cm thick 'Sea to Summit Ether Light XT' inflatable mat.


4. Head Torch
It goes without saying, if you're planning an overnight trip, you're going to need a head torch. A phone torch works great for only so long, until you realise you've drained the battery twice as fast. Speaking from experience, don't skimp on quality. If you want to catch the sunrise in time, a reliable, bright head torch will make night hiking a lot easier and faster when you can actually see the trail ahead. Just don't forget the spare batteries!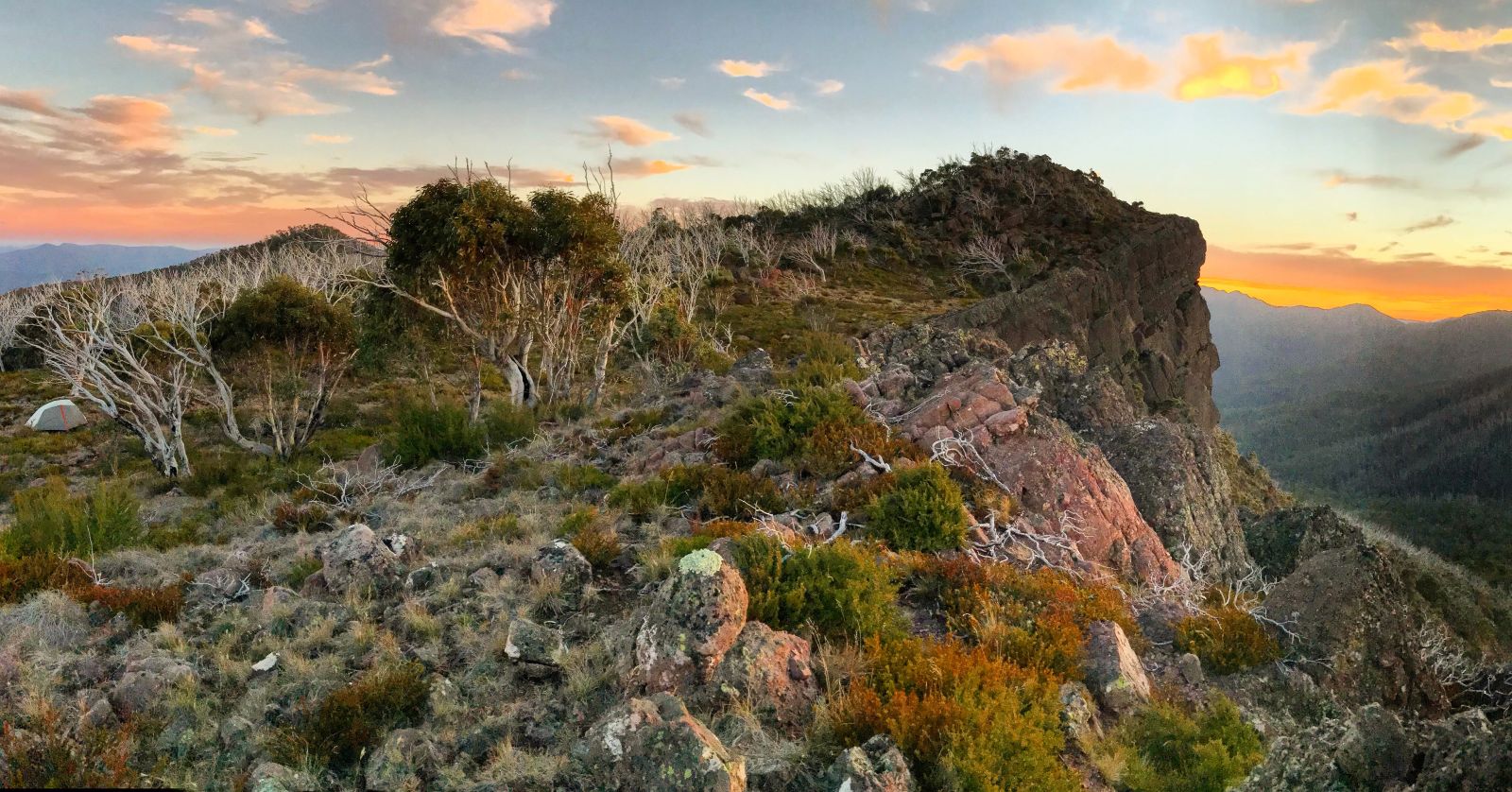 5. Navigation: Map, Compass, GPS
Whether it's fact or fiction, stories of dense granite rock areas in Kosciuszko National Park wreaking havoc on GPS and mobile navigational systems are often told in local backcountry communities. Just to be extra safe, I always carry both a map/compass and a GPS. I personally use a 'Garmin GPSMAP 66 ST' device to pinpoint my exact location in a second, and to bookmark any hidden off-track locations to return to at a later date.


6. Personal Locator Beacon
Phone service can be hard to find in many areas of the national park, so maintaining off-grid communication in the event of an emergency is essential on any length of hike. The 'Garmin InReach Mini' is my top pick to stay in contact with the outside world. It is not only capable of sending an immediate SOS signal anywhere in Australia at the push of a button, but also allows you to stay in contact with loved ones along your trek by sending text messages using satellite communication.


7. First Aid Kit
Whether you pack it yourself or buy a premade First Aid Kit, knowing what's in your kit and where it's located can help you feel prepared in even the most stressful situation. Before you hit the trail, familiarise yourself with what's in your kit and how to use it! Take a short First Aid course to learn how to manage basic injuries in the wild such as snake bites, open wounds and broken bones. Managing a blister or splinter is one thing but being able to stabilise an injury until help is on its way is an important skill to have if you ever find yourself in trouble.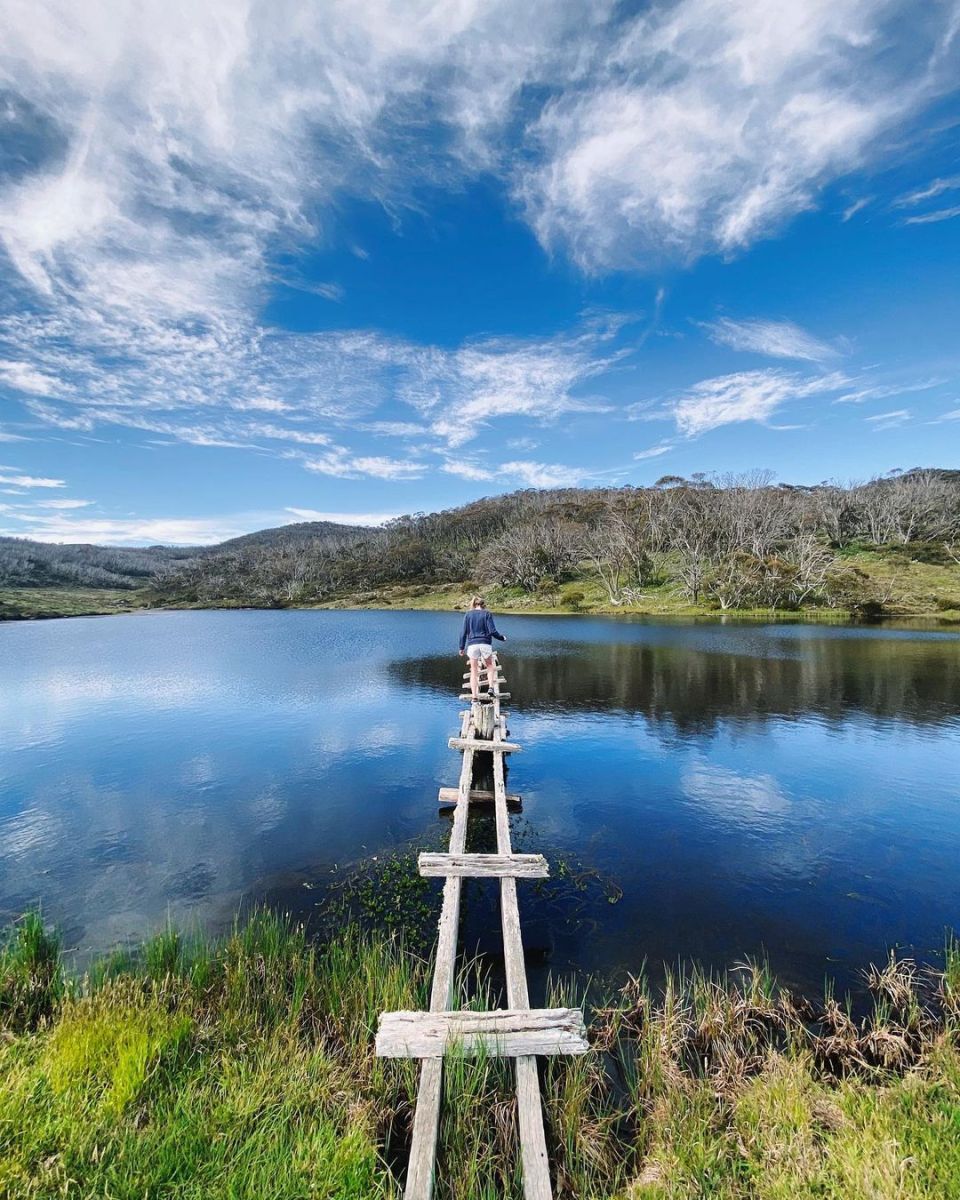 8. Layering
No matter the season, extra layers are essential; good quality thermals, a puffer jacket or a warm fleece, and a waterproof layer should be carried, at the very least. I personally prefer natural fibres for thermals like merino wools that are warm, lightweight, and moisture wicking. Down here, all year round I choose to take a light snow jacket to keep me warm and dry in the unpredictable conditions. Depending on the time of year, I take a down or synthetic puffer jacket as my second layer of choice. Choose something lightweight and compactable, but offers plenty of warmth for those cool nights under the stars.
9. Camp Kitchen
There are so many different options for camp kitchens that it's hard to go wrong! My camp kitchen includes a gas stove, multiple lighters, pot, spork and the quintessential coffee cup. My '360 Degrees Furno Stove and Pot Set' has been tried-and-true for over 8 years now. Be sure to pack the coffee and Aeropress for morning cuppas in the mountains, there's something extra special about the sunrises at elevation.


10. Poop Kit
In the alpine we pack out everything, and I mean everything. Whilst there are a few drop dunny's around the park near backcountry huts or designated campgrounds, you will still need to be prepared for an emergency No.2 situation. Gather together a little poop kit; toilet paper, hand sanitiser, doggy bags (yes, for your poop), and store in a dark stuff-sack to carry out and dispose of any human waste.
11. Sun Safety: Hat, Sunscreen, Sunglasses
Last but definitely not least, is a hat and sunscreen. It's a common occurrence to see people hiking down from Mount Kosciuszko with a glowing red singlet tan. The cool mountain air gives people a false sense of security, so you may not even realise you are getting sunburnt until it is too late. Sunscreen is essential to save your skin, or better yet cover up with a lightweight long sleeve shirt. Most importantly is a hat. Be it a cap, bucket hat, or Akubra, every great explorer needs an adventure hat!


Once you have these essentials in your bag, plus some food and water, the rest of the pack weight is up to you. Maybe you're an ultralight hiker and only take these essentials, or maybe you enjoy the added luxuries in life like an inflatable pillow and down booties. Whichever you choose, happy hiking in the mountains!

Follow Kate's Alpine adventures on Instagram at @katealiice and share your adventures with us by tagging @wildearthaustralia and #mywildearth in your next post!