From outback castle-rustlers to the modern 4WD enthusiasts, things may have changed but one tool has stayed the same - the swag!
It might not seem like much more than a ball of canvas and foam when rolled up, but once set-up it's a slice of home and comfort in the outback. As the way we explore Australia's vast wilderness has changed the swag has cemented itself as a staple for all bush adventures. So if your on the hunt for the perfect swag to accompany you on a 'true blue' mission, then use these 4 steps to make the right selection;


1. Choose the Style
The traditional outback swag has evolved into a range of different styles, each with their own unique purpose. These include:
Traditional Swag
This swag design is a foams mattress covered by an exterior canvas outer. This is the simplest swag design; meaning it is generally lightweight, compact and easy to roll up when on the move
Dome Swag
Much like a tent, 'Dome Swags' use bent poles to give the swag rigidity and enhanced weather protection. These swags give greater comfort and ventilation as their interiors are generally more spacious.
Apex Swag
Apex Swags are similar to traditional swags, though, they have one end that is elevated by a pole or guide-line. This design provides great weather protection and interior space, with a faster set-up time.
Biker Swag
These are swags that are compact and light enough to be used for motorcycle touring. They can come in all styles, and are great for tourers (motorcycle or 4wd) looking for a versatile, 'all-in-one' sleeping system.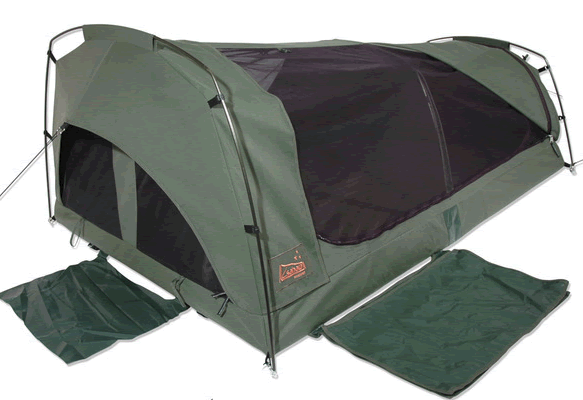 2. Choose the Size and Comfort
Once you've decided the style of swag that suits your adventure, now it's time to select a size and comfort level.
Size
Are you camping solo or bringing your partner? Or perhaps you'll want some extra space after a hard day of touring. Consider your swags usage to determine the size that is best for you. Common sizes include;
Single - 2100mm x 750mm
King-Single - 2100mm x 800mm
Double - 2150mm x 1400mm
Comfort
Most swag mattresses are made from high density foam, this can come in a range of thicknesses. The thickness of the mattress you choose depends upon the level of comfort you are chasing. Obviously the thicker the mattress the more cushioning and support it provides, but this can make your swag significantly more bulky. Here is a guide for what we recommend;
Fast and Lightweight: 35mm or Less
Standard Comfort: 55mm
Deluxe Comfort: 70mm or greater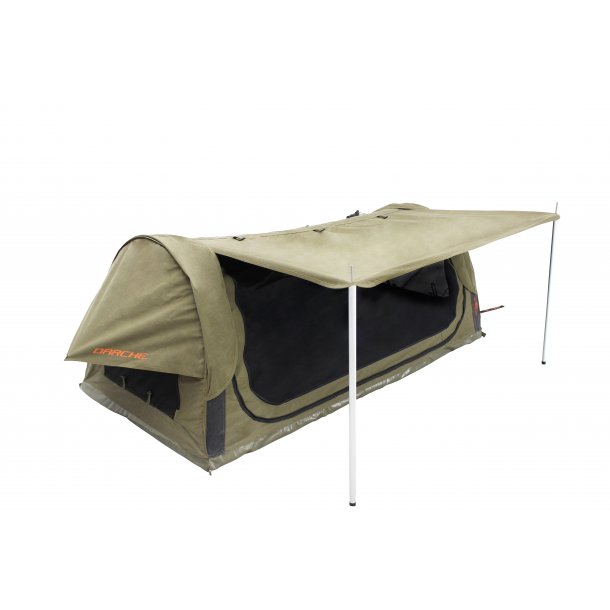 3. Choose the Construction
As your swag will most likely receive a whole lot of use, it is important you choose the most robust and reliable material for your activities. Almost all swags are constructed from canvas as it is hard wearing and weather proof, but consider the other components before you make your decision. Be sure to consider the following;
Base Material
Canvas or PVC? Canvas is by far the most robust and breathable material compared to PVC, helping to reduce condensation build-up inside your swag. But for wetter conditions a PVC base will keep you dry where canvas won't, though this material is prone to damage.
Poles
Perhaps you've chosen a traditional swag so you won't need poles - that's great! But for dome or apex designs it's important to select poles that are lightweight but durable. Most swags manufacturers use aluminium poles, these are lighter and twice as strong as fiber-glass options.
Doors and Vents
For swags with doors or vents, you may want a model that has mosquito netting and durable zips. It also helps to have an outer door made of canvas that can be closed to keep you warm and dry when the weather deteriorates.
Freestanding or Tension.
This feature is often overlooked, but do you want a swag that is freestanding or needs to be tensioned? Freestanding is useful because it requires no guidelines to get its rigidity, but this style generally has more poles (increased weight). On the other hand, swags that rely on tension are fairly easy to set up, usually only needing two guidelines at either end.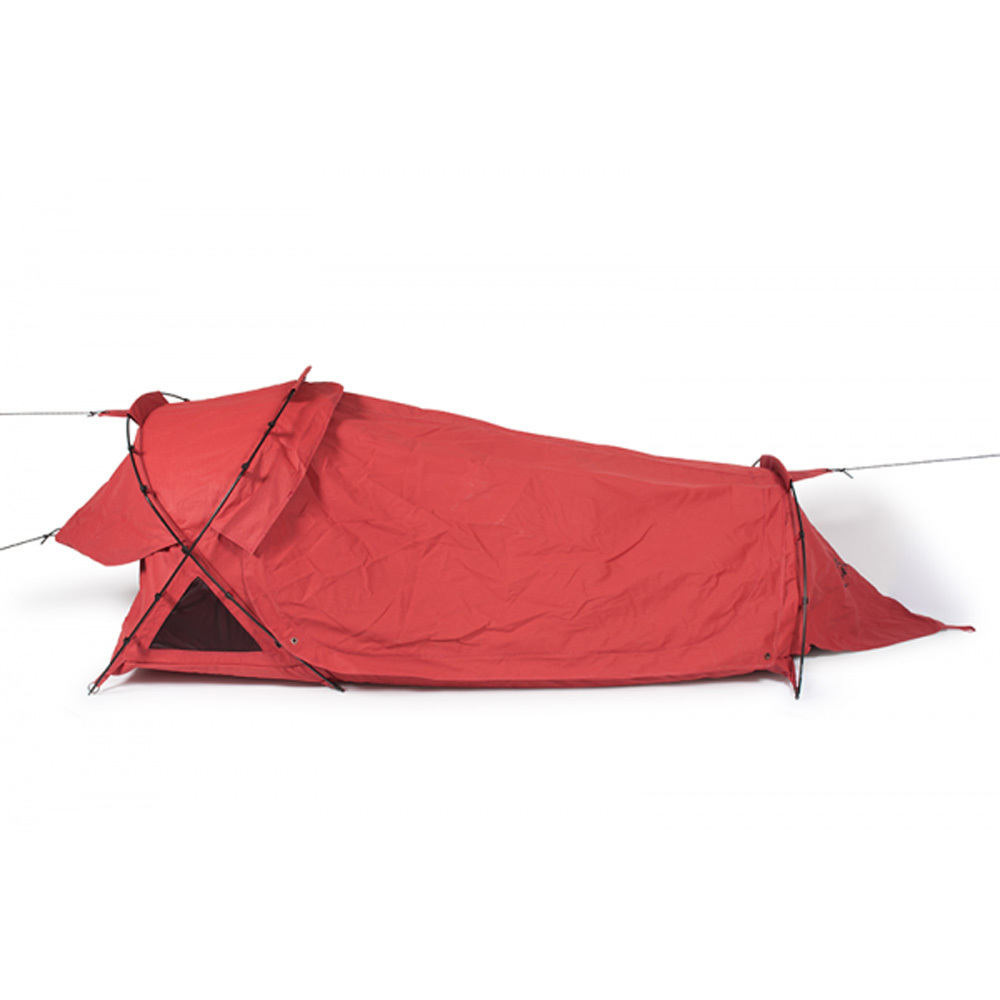 4. Select your Add-On's
Everyone loves those little add-ons that make your equipment function that much better and bring the comforts of home to the wild! Consider whether you want:
Dual Entry
This is a very useful feature in double swags, enabling the occupants to enter easily and access their personal equipment.
Storage Pockets
From phones to toiletries, these are great for keeping your bush home, or swag, organised and essentials at an arm's reach.
Floor Mats
These are generally in-built into the swag and allow you to keep your feet clean when hopping out of your boots.
Awning
These are exceedingly useful when you're trying to escape the heat of the day, allowing you to open up all the swag doors and vents whilst staying in the shade.

Planning an outback adventure? Why not share your trip with us? Tag @wildearthaustralia and #mywildearth in your next post to be featured.