No need to sacrifice your morning coffee on your next camping trip or thru-hike! We've got you covered.

From coffee connoisseurs to regular instant coffee heads, most of us struggle to function in the morning without a decent cup of coffee. It's dark times when you're forced to go without when trying to pack light for a thru-hike or there's no room for the espresso machine on a camp trip. It's time to level up your camping coffee game with these top picks from the team.
Best Coffee Grinders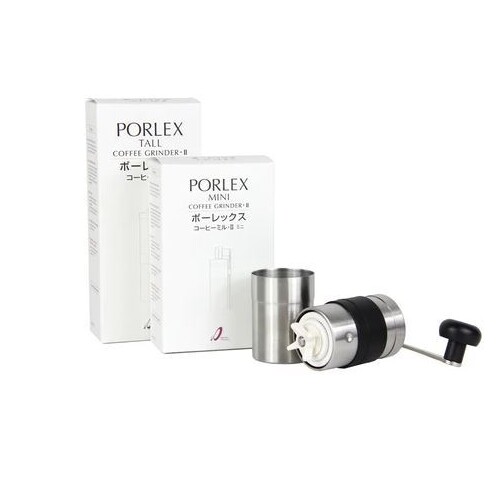 After battling hundreds of hoards of beans of every size, shape, and roast, as well as surviving the harsh conditions of camping backpacks, carry on luggage, and office desk drawers, the Porlex has gained enough experience points for a big level up: Introducing the PORLEX II! With its newly designed burr set, the Porlex II can grind beans easier, faster, and more evenly. This results in less fines, less boulders, and more even grounds. Do you know what they say about even grounds? More delicious coffee in your mouth! Compared to the Porlex I, this grinder can produce roughly 1.3 times more coffee with the same number of rotations. Wow! There is no need to worry about the top of the grinder rolling away like a boulder in Indiana Jones - Porlex has redesigned the adjustment nut so that it stands up proud and tall on its own! With the new burr, the per click adjustment changes an average of 37 microns - meaning you can further dial in your Hario V60 recipe. Made in Japan with higher quality materials than its predecessor, the Porlex II punches above its weight - scaring its rivals back to their grinder travel pouch caves. Your favourite Porlex grinder just got way better. So gift your Porlex I to your cousin or co-worker, and pick-up the new and improved Porlex II hand grinder in the battle for portable coffee supremacy.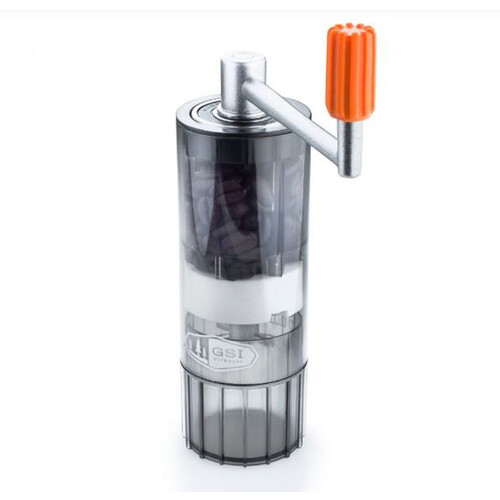 Enjoy your favorite freshly ground coffee anywhere you go with the GSI Javamill coffee grinder. The rugged, compact design integrates an adjustable ceramic burr grinder and convenient grounds cup to provide unequalled brews on the trails or in the campsite. Weighing in at a super light 263g, this coffee grinder is not going to push you pack weight near any limits and the folding handle and nesting design makes the unit super compact to help conserve that pack space. The GSI Javamill maintains this lightweight appeal through its high performance, durable copolyester build giving you years of delicious freshly ground coffee.
Best Espresso Makers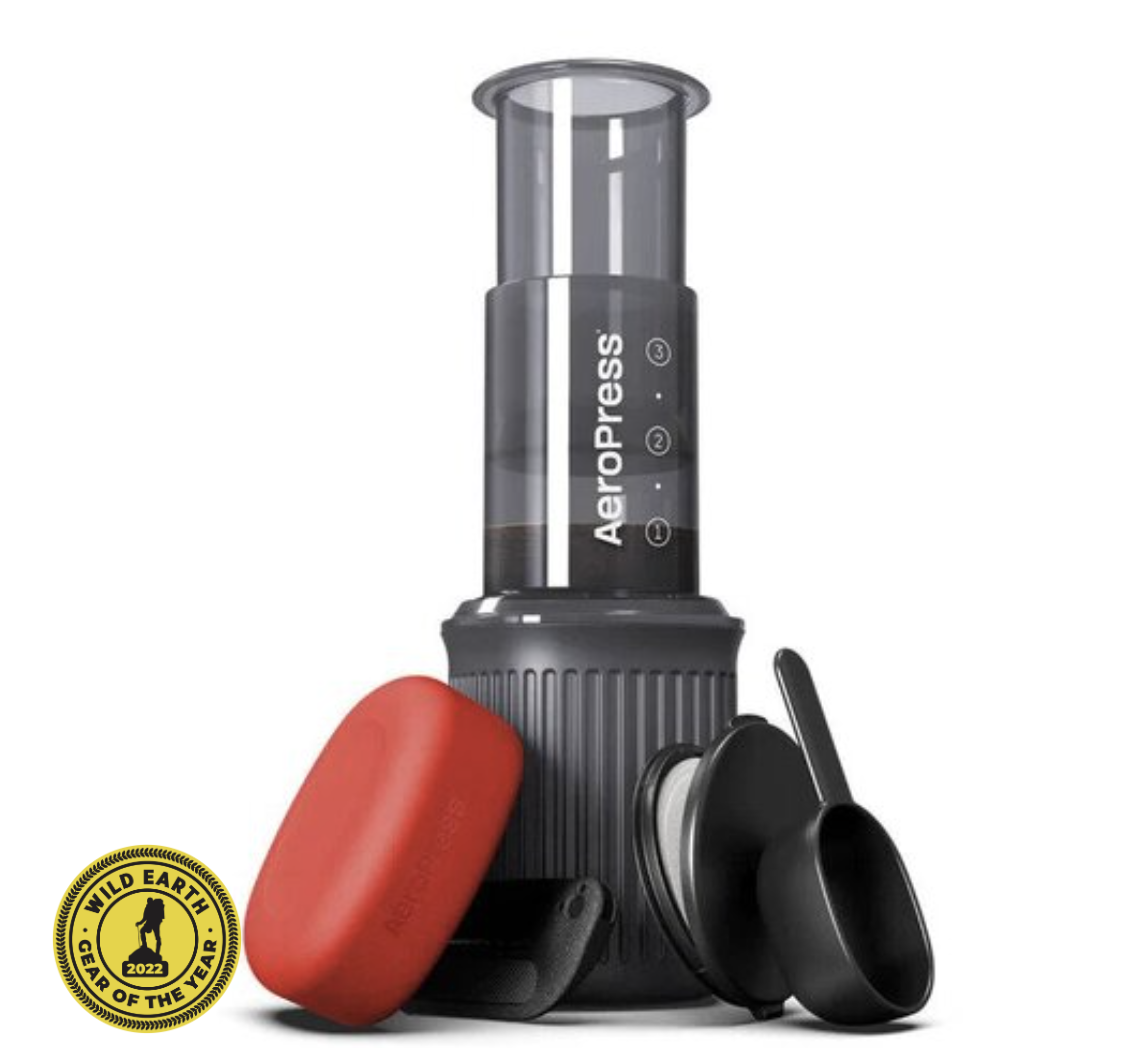 The AeroPress Go travel coffee maker is engineered to fuel any active lifestyle. It gives coffee lovers everything they need to conveniently brew superb coffee anywhere they want. Engineered to be the perfect traveler, it is compact, lightweight and durable. Like the original AeroPress, the AeroPress Go brews American, espresso, and cold brew style coffee that can be enjoyed as is or used in a wide range of energizing and refreshing drinks. Containing a mug with lid, 350 micro-filters in a storage carton, filter cap, filter holder, stirrer and scoop for everything you need to make the perfect coffee on any adventure.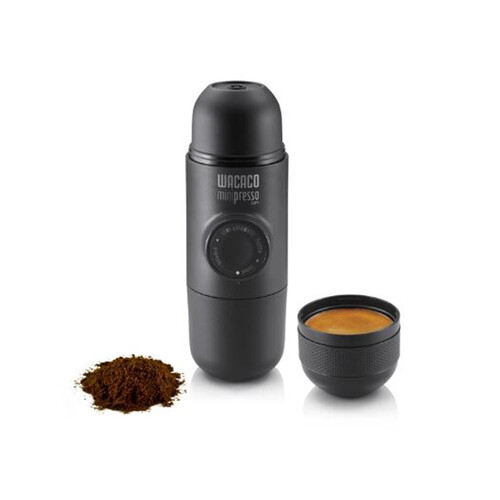 Wacaco's Minipresso is the perfect portable espresso machine. Compact, lightweight and versatile, you may use any variety of coffee bean/roast with the GR model and a variety of coffee pods with the NR model, which will give you more flexibility in trying new flavors. Grinding your own beans will give you more control over your coffee preparation, resulting in a quality espresso shot that will please even the most sophisticated coffee aficionado. But, if you want to save space and just take coffee pods with you, the NR has got you covered. With a built-in espresso cup, the Minipresso is your best choice to enjoy up to 50 ml of authentic espresso on the trails, at the campsite and even in your own home.
Best Pressed/ Drip Coffee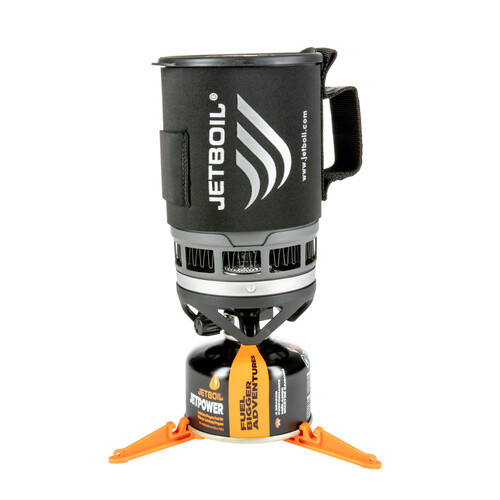 The Jetboil Zip not only provides hot food, but also hot drinks quickly and conveniently when you want them the most. When combined with the JETBOIL SILICONE COFFEE PRESS, you can enjoy freshly pressed coffee anywhere you go. Same as the flagship Jetboil Flash PCS design, but has an 0.8L cup instead of a 1L cup and no igniter designed to save weight and maximise compatibility. The Zip is the ultimate weight minimalist stove system! Zip is so compact and light-weight, you'll keep it on hand for day trips close to home and overnight adventures alike. It is the most efficient, compact and lightweight and powerful gas stove on the market, so you end up carrying less gas canisters which leaves more room for extra coffee!

The Jetboil coffee press with a silicone ring guarantees the best brew in the backcountry. The stem and basket detach to easily stow in your cup so you never need to worry about it taking up extra space in your pack.
Introducing the ethereal Ultralight Java Drip by GSI. With an ultra-compact design that nests under any standard fuel cartridge, and weighing in at a crazy light 9.07g, who says you can't keep your pack light and drink your coffee too? The nylon filter means zero waste, just simply give it a clean after and you're good to go for your next coffee, with 3 legs to help avoid any of that caffeinated goodness spilling than can clip to nearly any mug. Step out of your tent and drip-brew some bold, backcountry bliss.


Best Coffee Cups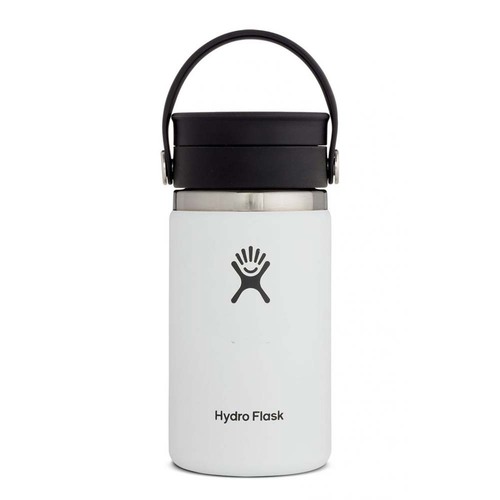 Whether your first sip is in the kitchen, car, or campsite, the 12 oz Coffee with Flex Sip Lid from Hydro Flask lets you enjoy your favorite brew leak-free. This compact design is perfect to fit in your pack at only 6.4" tall and 2.9" in diameter, this coffee cup also only weighs 289.16g and fits under most coffee brewing systems on the market. The BPA-free and Phthalate-free construct gives you peace of mind that you're not consuming any unwanted chemicals and with a soft exterior for those comfortable handles. So go ahead, start your day with confidence and know that your favorite beverage will be by your side.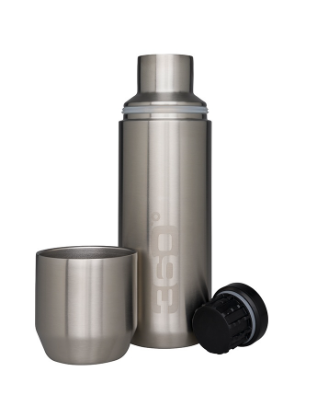 The 360 Degrees reusable Vacuum Insulated Flask features a double-walled design allowing you to enjoy your favourite hot and cold drinks from anywhere. Made from BPA-free and food-grade materials, it holds 750ml and keeps the heat for up to 12 hours while keeping things cool for 48 hours. From trails to travel, the flask fits in most vehicle cup holders and backpack side pockets, making it the ideal vessel for soup, coffee and chilled drinks on the road.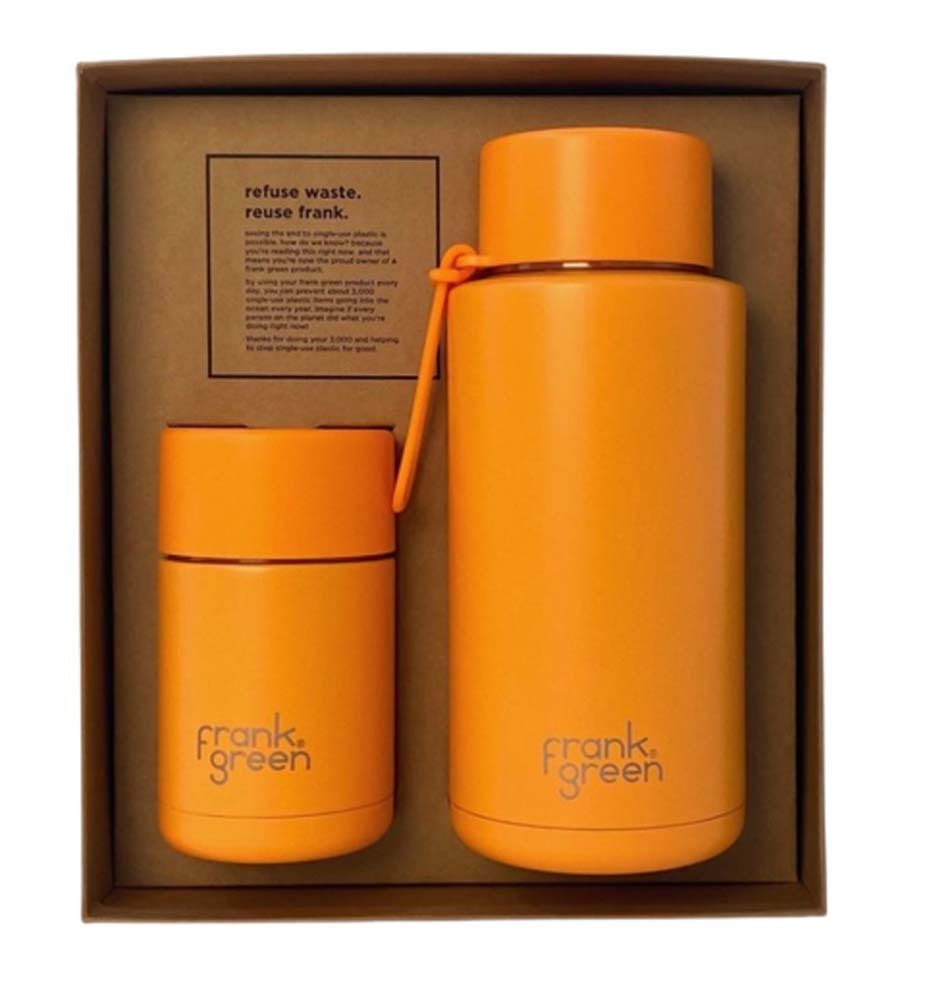 The 295ml ceramic keep cup has your coffee covered, stopping spillages and keeping your cuppa at the temperature you like it for hours at a time (whether that's piping hot or ice cold). This pack includes a Frank Green ceramic reusable cup and a 1,000ml ceramic reusable bottle, packaged in a beautifully designed planet-friendly gift box.
Best Camp Coffee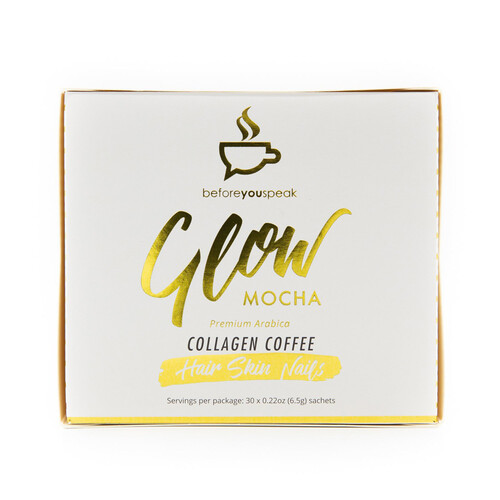 Beforeyouspeak's Glow Collagen Coffee is a single origin Colombian instant coffee, infused with Marine Collagen plus Silica, MCT's, Camu Camu, Biotin, Proline, Lysine, Vitamin B6 and naturally sweetened with Stevia, Collagen coffee. No, for real, it exists! Beforeyouspeak understands the importance of taking care of your hair, skin & nails as well as those coffee cravings. When you look and feel your best, you perform your best. Quick, easy, delicious and good for you, coffee on the go just got a whole lot simpler.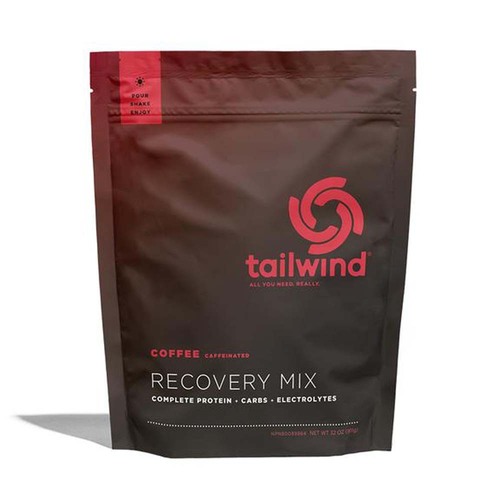 While this isn't exactly your typical coffee blend, Tailwind agrees that every big effort deserves a big reward. Coffee does more than recharge you after a tough day of hiking; it gives you a boost and buzz like your favorite cup of joe. Carefully crafted to make the most of your down time, Recovery Mix Coffee delivers a delicious and optimal mix of carbs, complete protein, and electrolytes to get you back out there, stronger, faster and sooner. Enjoy it hot or cold, just add water or milk and you're on your way to a better day.
If you need any further help, don't hesitate to come in store to chat with our experts or shoot us a message online if you have any questions! We'll see you out there on your travels. Share your adventures with us on Instagram at @wildearthaustralia and use the hashtag #MyWildEarth to be featured.

About the contributor: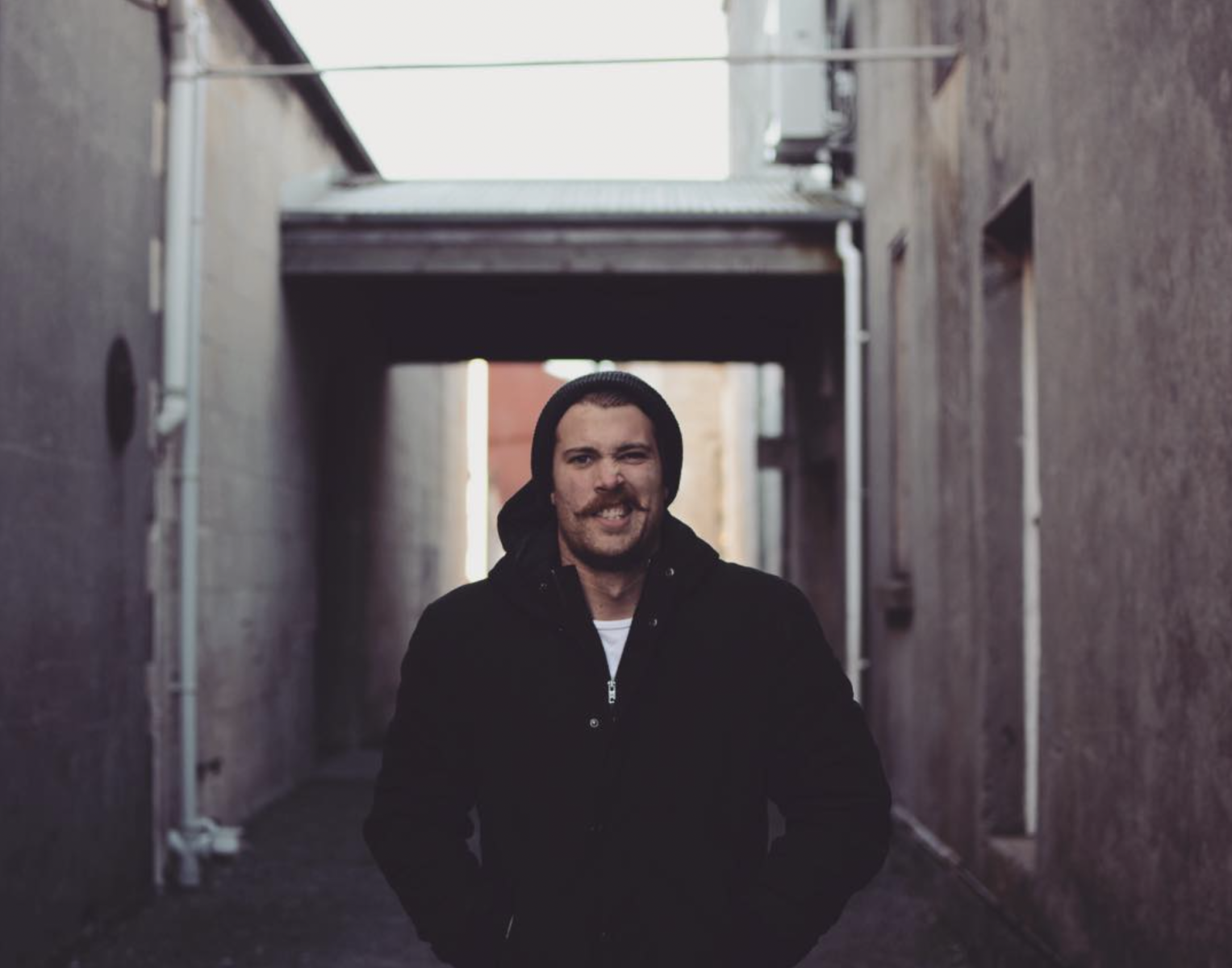 Chris Anderson is the graphic artist for Wild Earth. When he isn't getting creative behind the computer screen he's behind the camera lens hunting for that next epic landscape shot. You'll often find him hitting the trails and chasing waterfalls or jetting off to new places around the globe to surf, snowboard and just searching those hard to reach places for unseen beauties.
Follow his adventures on Instagram.