Whether your camera is a camping buddy, your phone is a safety line on a multi-day hike, or your trip simply needs to be captured for the gram, keeping your tech charged and usable can be an important aspect in a safe and successful expedition.
Getting out in nature is the best time to disconnect and escape the fast paced, high tech lifestyles we've all fallen into. But with such dependence on our tech, comes a need for at least some of our gadgets to be by our side on our adventures.
Here's some of our favourite solar chargers and power banks to keep you charged up and ready to explore!
POWERTRAVELLER SOLAR ADVENTURER 2 SOLAR CHARGER
A compact and powerful solar charger, the Solar Adventurer II has an integrated 10000mAh battery and is capable of charging most 5V electronic devices including smartphones, action cameras, smartwatches, and heaps more. With a bi-directional 18W PD USB-C port the battery can be charged without using the panel making it a versatile, portable charger. As well as charging 5V devices, the Solar Adventurer II can provide charge to compatible USB-C laptops, giving a few extra hours of use. What can the Solar Adventurer II recharge? Laptop (Type C PD), Tablets, Smartphones, Sat Phone GPS, Action Cameras, Smartwatches, Headtorches, you name it. The Solar Adventurer 2 is a workhorse for its weight and portability.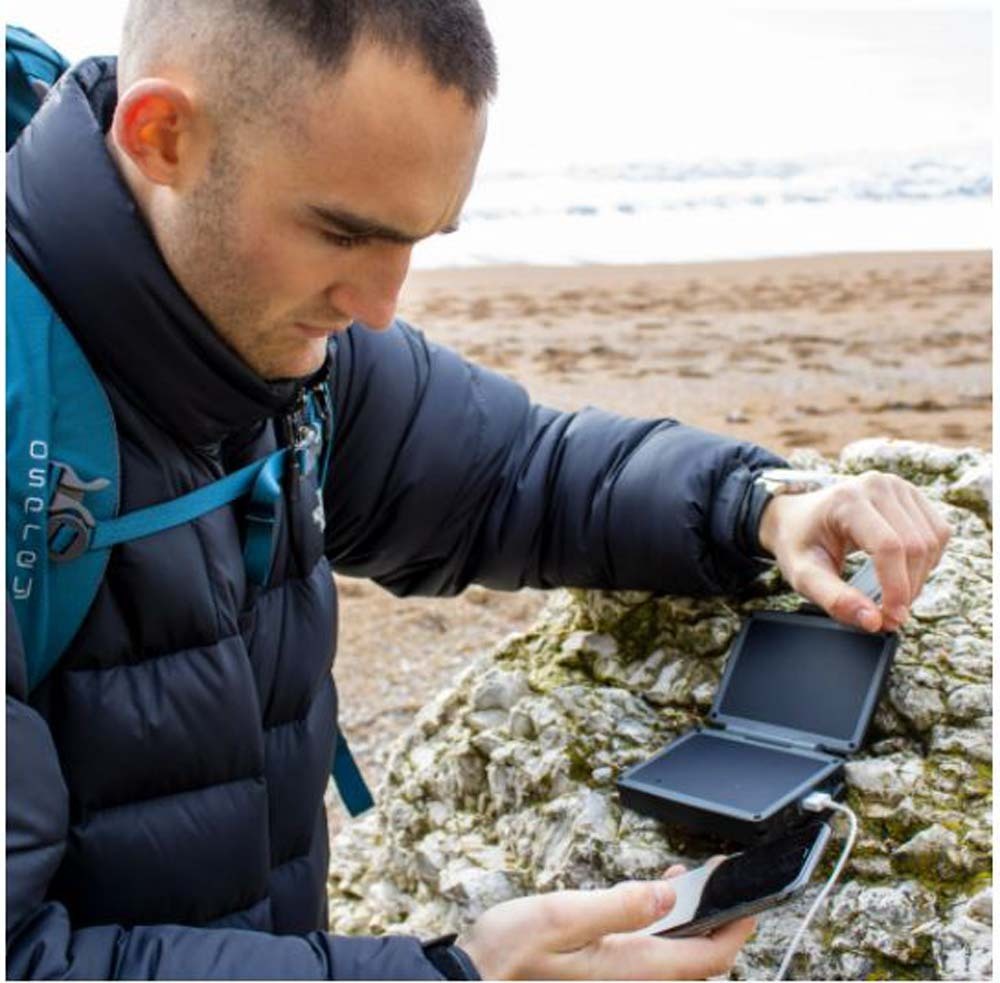 LUCI PRO LUX SOLAR COMPACT LANTERN
With a warm, natural glow, this solar powered charger Luci Pro Series Lux effortlessly combines versatility, durability and elegant design to make every adventure epic. When sunlight is limited, This hybrid lantern charges from empty to full in just a few hours. When Sunlight is firing, watch it run for 50 hours straight. Harness the full potential of sustainable, portable power with this epic little gadget. Oh, And it's waterproof!
POWERTRAVELLER FALCON 21 SOLAR PANEL
The Falcon 21 is a lightweight, foldable solar panel for charging your bigger gadgets like laptops and netbooks, tablets, smartphones, GoPros, GPS and other 5V and 20V devices with the power of the sun. Made from highly durable fabric, the panel can charge up to 2 devices simultaneously, 1 via USB and 1 via DC, and the high-efficiency monocrystalline cells from SunPower produce 25-35% more power compared to conventional cells - meaning your devices need never be without juice. The panel's IPX4 rating means it can withstand water splashes from any direction for up to 5 minutes and the useful metal eyelets and included carabiners allow the panel to be attached to backpacks, tents, bike panniers and more for easy charging. It works With SLR Cameras, iPads/Tablets and Sat-Navs/GPS, and will also work with hand-held Cameras/Action Cameras, iPhones/Smartphones, iPods, you name it and it'll charge it. This charger however is more on the bigger side in terms of surface area, making it the perfect camping solar battery charger, but there are other smaller options with less utilities for you minimalist nomads.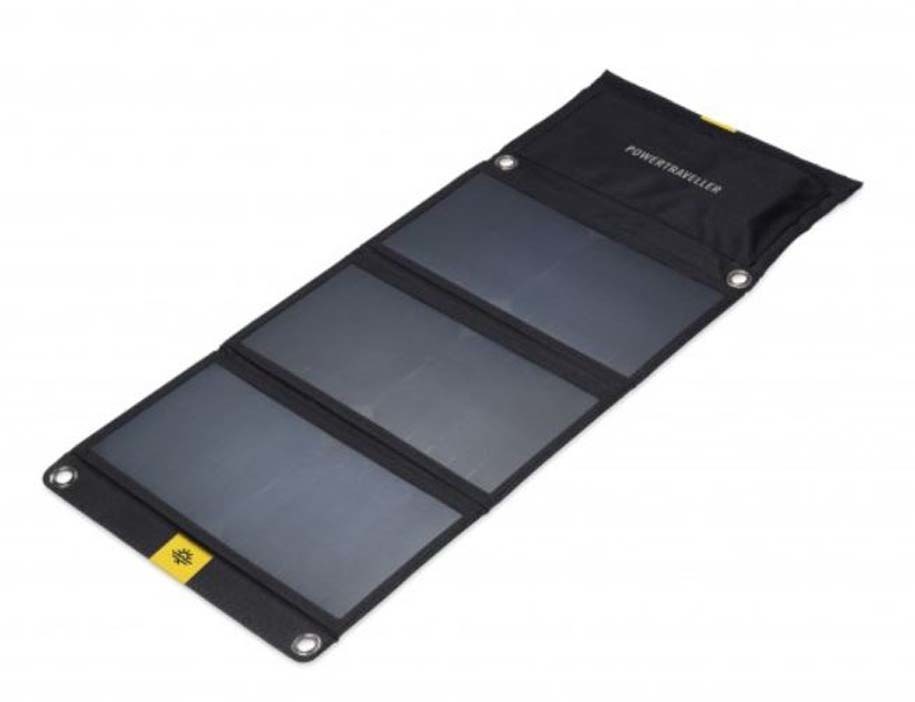 LUMINAID PACKLITE MAX 2 IN 1 PHONE CHARGER & COMPACT SOLAR LANTERN
The PackLite Max 2-in-1 Phone Charger is another great solar charger lantern / phone charger hybrid that packs flat for easy carrying and charging on the go. It's the perfect all-purpose solar device to light up your campsite, family tent, or provide backup power to your devices when you need it most. The lantern provides over 150 lumens of bright LED light on Turbo mode and can run for up to 50 hours on Low mode. It recharges via solar power in 14 hours of sunlight or by USB input in 1-2 hours. The 5V USB output port will recharge your phone in 2-4 hours depending on your type of phone. It's inflatable and super easy to pack. This little gadget is an awesome way to kill two birds with stone and illuminate your site while staying charged.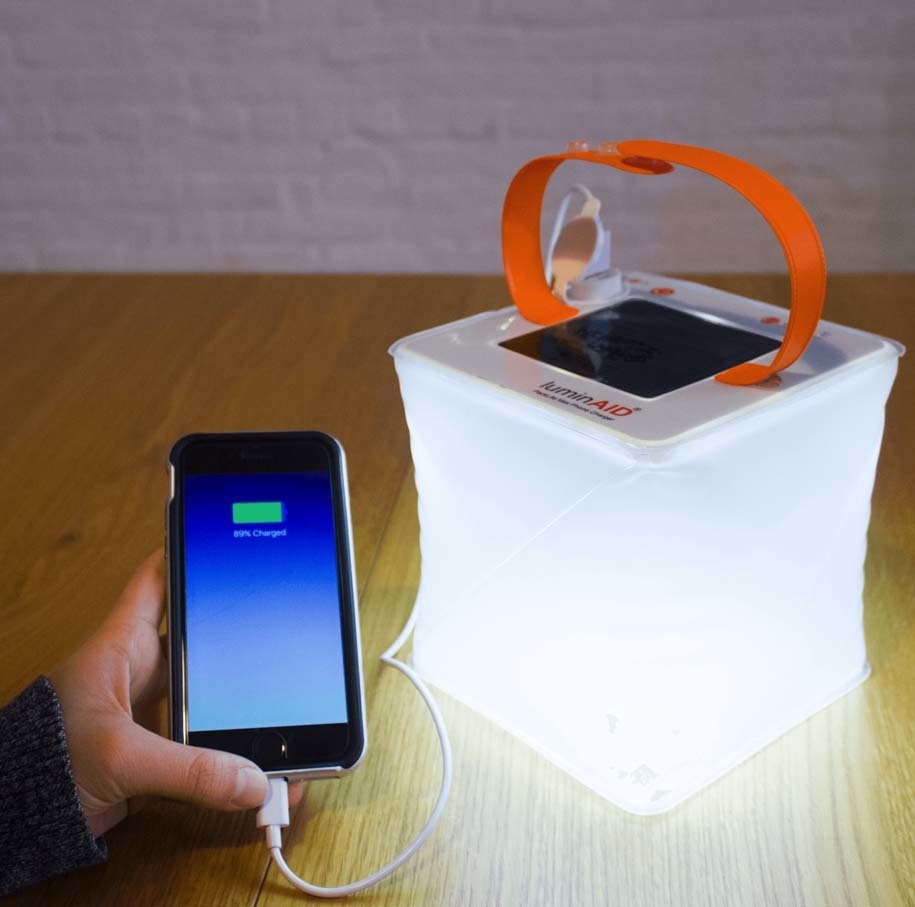 GOAL ZERO NOMAD 7 PLUS V2 SOLAR PANEL CHARGER
Reengineered to be lighter and smarter, the Nomad 7 Plus Solar Panel Battery Charger has the innovative technology for you to solar charge USB devices efficiently. It has a Rugged Detachable kickstand for modularity and optimum placement, as well as a power-flow indicator to ensure the best solar charging experience. The gadget is suitable for phones and USB devices, and features a dynamic auto-restart and intelligent electronics that optimize output to match the device. Its thick skin and durable construction keeps it weatherproof, easily sloughing rain and snow.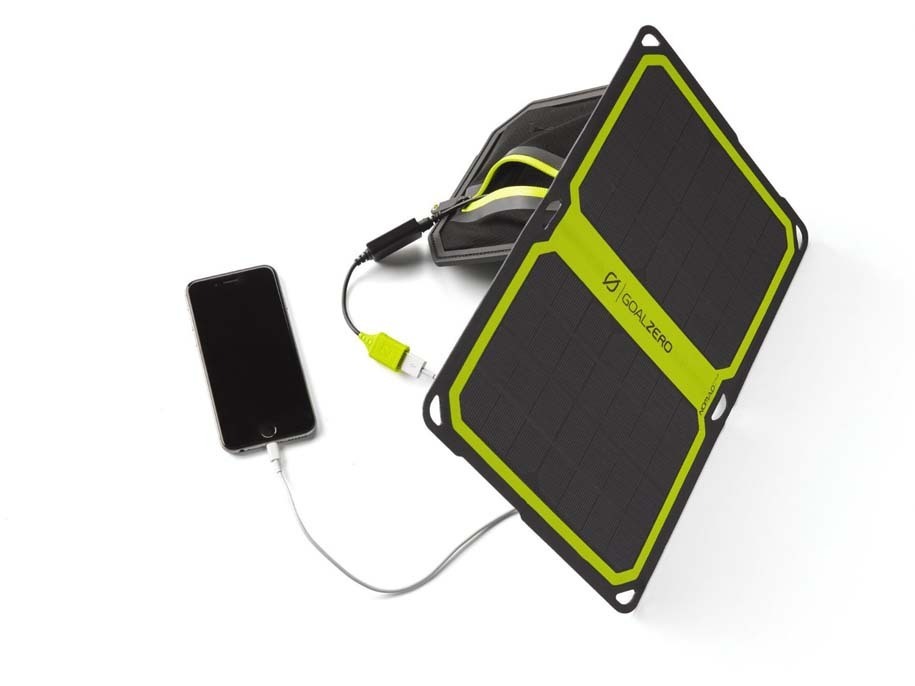 GOAL ZERO FLIP 24 RECHARGER POWER BANK
The Goal Zero Flip 24 is a Pocket-Friendly, power bank device to keep you charged when electricity is not an option. At 6,700mAh, the flip 24 gives about two full recharges, making it perfect for 3 to 4 day hikes, or even as a safety backup pack for a solar charger. The device too can even boost a tablet in a pinch. At 130g, it is extremely portable and is the perfect size for any backpack, purse, or carry-on.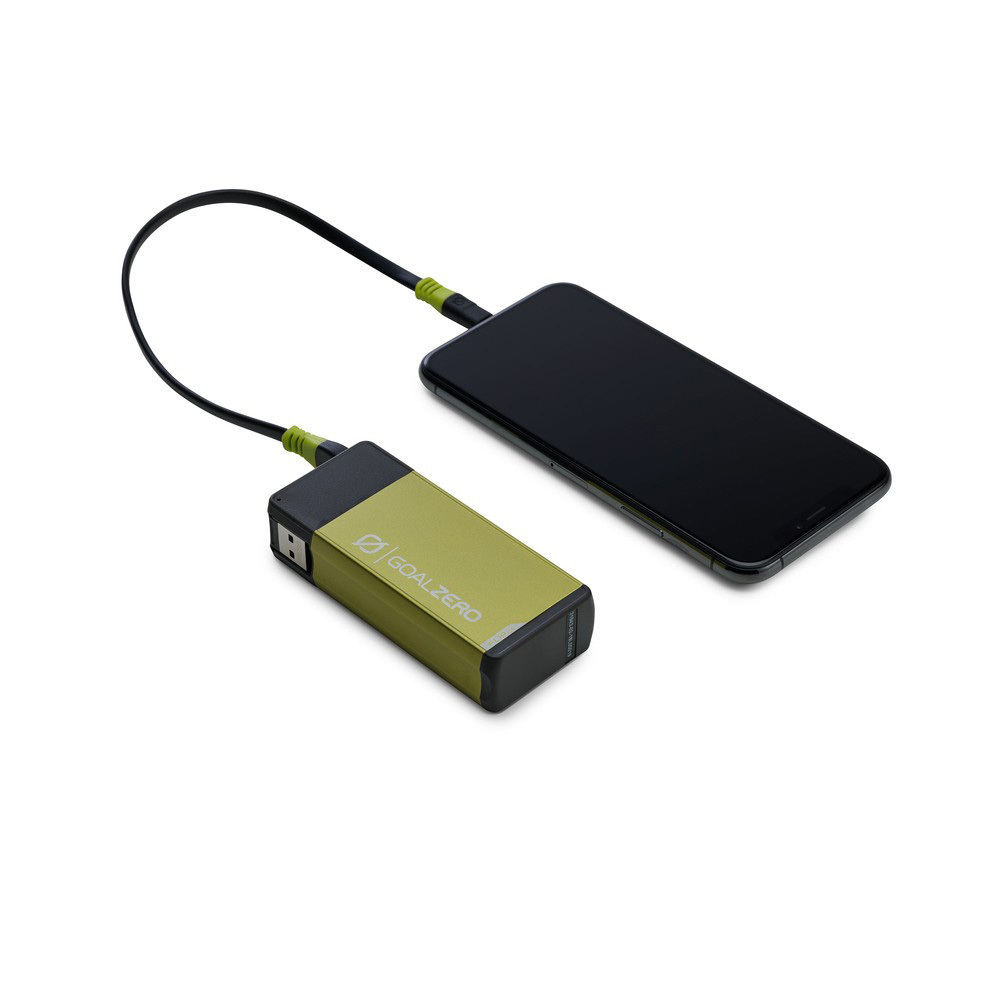 Hopefully now you're a little more knowledgeable about what it takes to stay charged while in the wilderness. Keeping your tech ready to go is both safer, and a guaranteed way to get some great content! So make sure your batteries are as keen as you are for your next adventure.
If you have any questions, don't hesitate to shoot us a message online, or come in store and have a chat with our experts. See you outdoors!