Gift Ideas For Little Adventurers
Do you have a little adventurer in your life? These gifts are perfect for kids who want to ditch their screens and get outdoors.
25.11.2015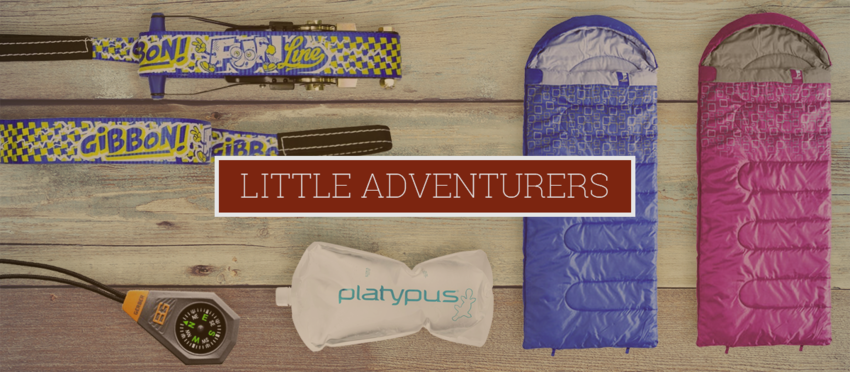 To keep the young wanderers heading in the right direction (and occupied on those long walks!) – the Bear Grylls Compact Compass is the perfect gift. It mixes functionality with practicality so these can be easily taken on any adventure.

A swag is the perfect outdoor castle for your little ones, and when you're out there having fun, it's important to look good too! These pink and camo swags makes sure of that (we also have a range of other colours availabel). These designs are easy to pitch and allow plenty of room for your kids to grow. They're a gift that any low-key bush kid will have for years to come.

If you and the kids need some more balance in your life, slack lining on the Gibbon Funline makes it super fun and easy. A new challenge for the whole family, set up almost anywhere at any time – just find two trees and off you go for hours of fun.

This is the go to hydration system for kids who want to carry their gear themselves. These bottles weigh hardly anything, making them great for backpacks. Their flexible design also makes them fun to play with!

These are a favourite amongst our young monkeys. With a variety of characters and designs, it's easy to find a little monster that matches your child's personality. These chalk bags are fun and practical: they have a wide opening to allow maximum chalk application without restriction. Choose one of the 8b+ family and help your own little monster get chalked up for their next vertical adventure.
See our full range of gifts for kids here!
---
Leave a comment