Looking to hit a new climbing gym?

Christian McEwan is back again and he breaks down his top three climbing and bouldering gyms in each state so no matter where you are on the east coast of Australia, you know where to go.
BEST CLIMBING GYMS IN QLD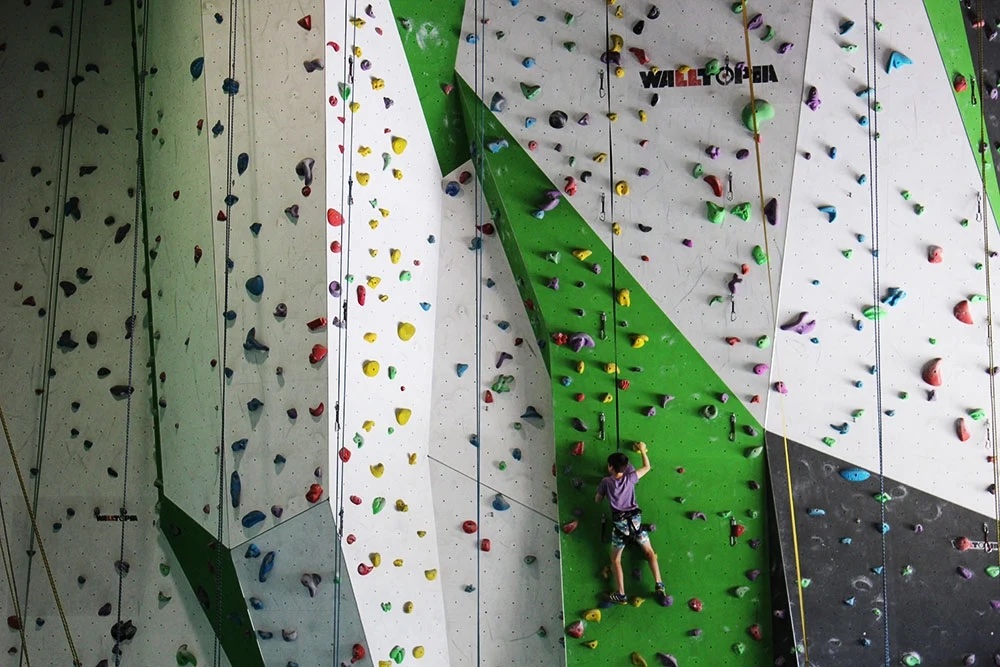 Offering the mother load of options for the fitness and adventure seeker within an indoor environment. With consistent route setting, it's an ever-changing wall of climbs, so each time you visit you can face a brand new challenge. Crank also specializes in Ninja Warrior if you are keen to push your body to its limits or experience new types of thrill. There's even pros who work out here, so it's a great place to enhance your skills and pick up some tips from the professionals! The complex is perfect for large groups of varied abilities and interests, with a 22-meter bouldering wall, and varied parkour courses, as well as the 65 roped rock climbs, so it's also a great space for parties or corporate gatherings.
Address: 537 Kessels Rd, Macgregor QLD 4109
Contact: (04) 9040 1296 - www.crankclimbing.com.au
Hours: Mon – Fri: 12pm – 9:30pm, Sat: 10am – 7pm, Sun: 10am – 5pm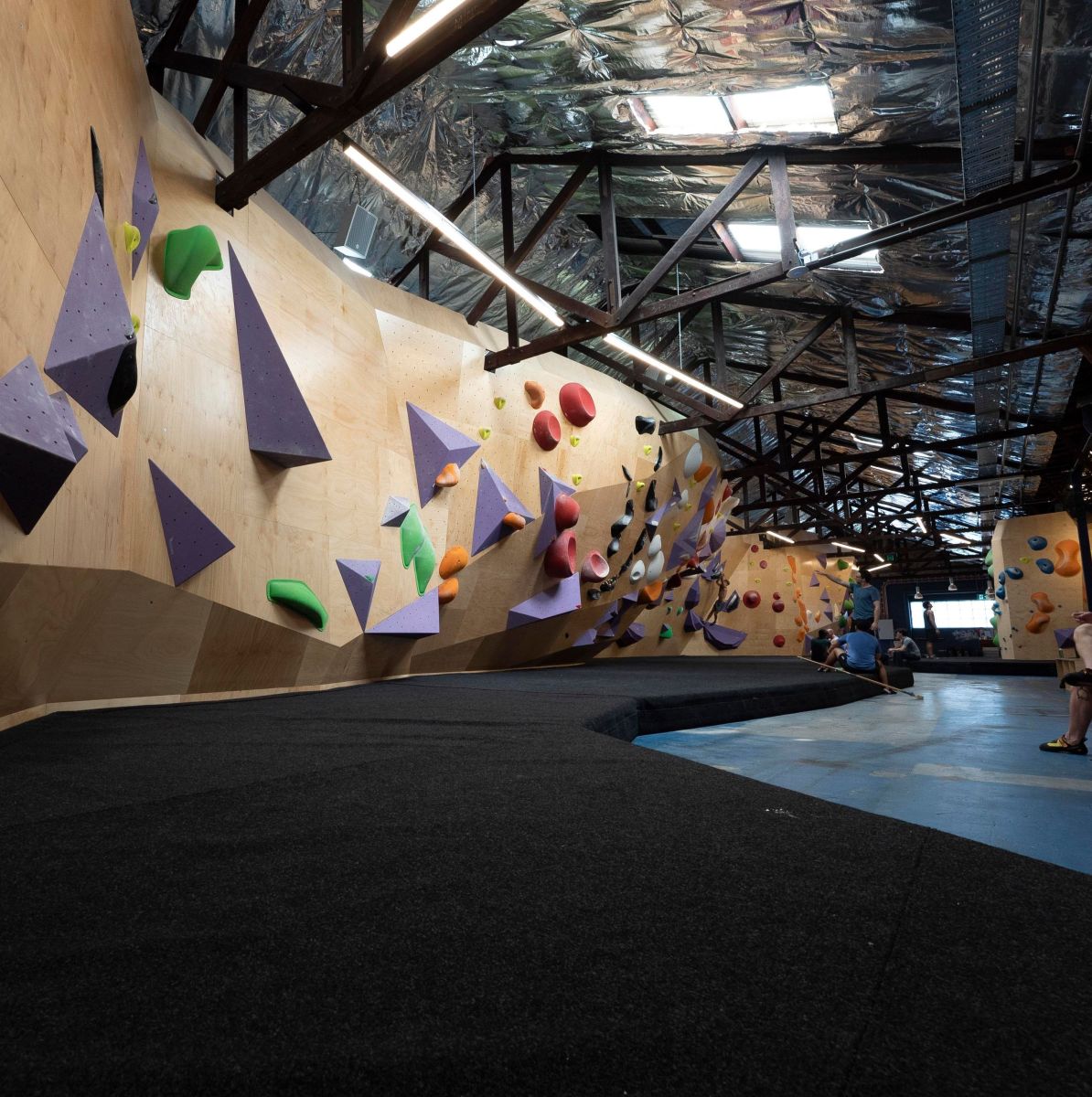 The space has been updated to include a huge walk through bouldering section, with comp style setting. The tall top roping and lead climbing walls provide a selection of various climbing styles catering to all levels. Indoor climbing is a great way to help improve your cardio health, tone muscle and build strength in a challenging and fun environment. A great cafe space is included overlooking all the action. You could spend hours here!!
Address: 2/220 Montague Rd, West End QLD 4101
Contact: 1300 001 203 - www.urbanclimb.com.au
Hours: Mon - Fri 6am - 10pm, Sat: 10am - 8pm, Sun: 10am - 8pm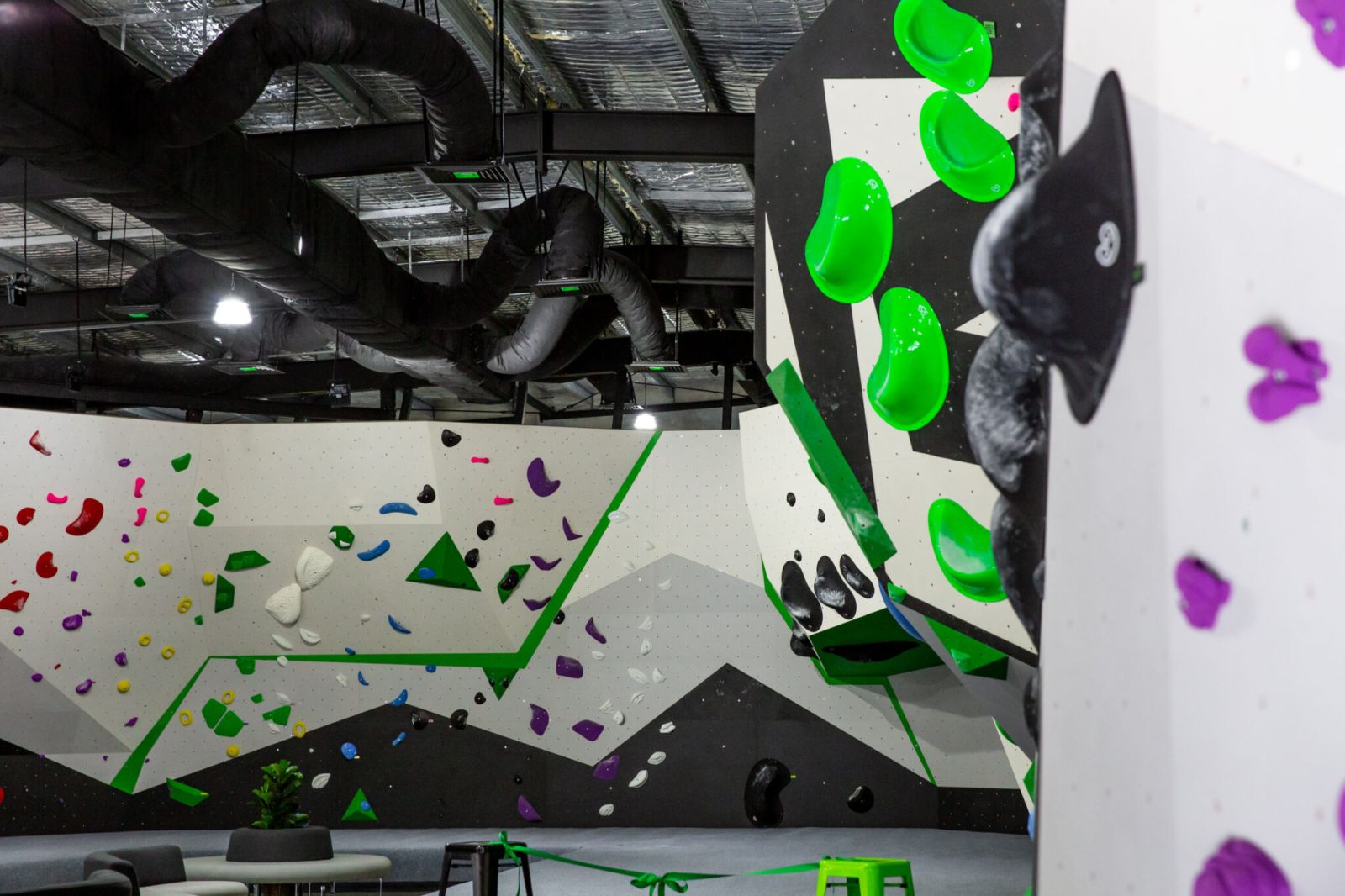 A new addition to Sunshine Coast's climbing community - Bould Move's indoor rock climbing facility is unlike any other on the Sunshine Coast. Fitted with a wide range of specialized equipment and climbing challenges, their bouldering gym is the ideal place to perfect your technique.
They have partnered with Tom O'Halloran, Australia's first male climbing Olympian, to provide indoor rock climbing facilities that cater to every climber's needs. In addition to our rock climbing walls, there is also a range of equipment to help you train and achieve your fitness goals.
Address: 24A Innovation Pkwy, Birtinya QLD 4575
Contact: 07 5438 8565 - www.bouldmove.com.au
Hours: Mon - Fri, 5am - 9pm, Sat/Sun 8am - 8pm
BEST CLIMBING GYMS IN VICTORIA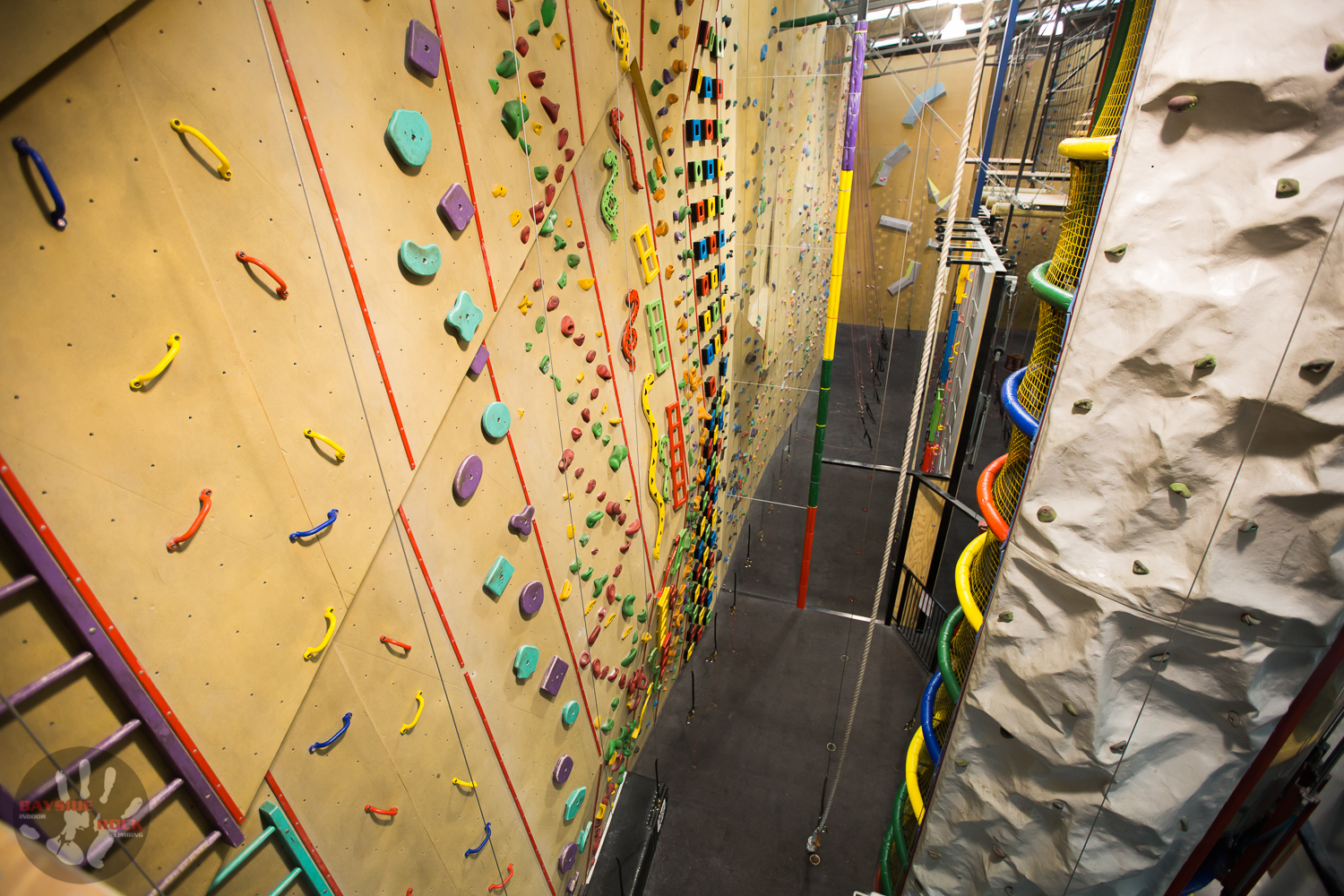 As Melbourne's premier "do it all indoor rock climbing and bouldering venue". This spot includes top rope, lead climbing and bouldering with high ropes courses and training for all ages and sizes. Offering an exceptional 25 fully automated climbing stations, climbing walls, cargo nets, caving and even spider mountain and over 300-square-meters of bouldering with a large concession area to chill, they have nonpareil. They also offer rock climbing coaching classes for kids and adults and their most recognized Top Rope Climbing experience.
Address: 9 Network Dr, Carrum Downs VIC 3201
Contact: (03) 9775 1557 - www.baysiderock.com.au
Hours: Fri 12pm – 9:30pm, Sat 9am-8pm, Sun 9am-5pm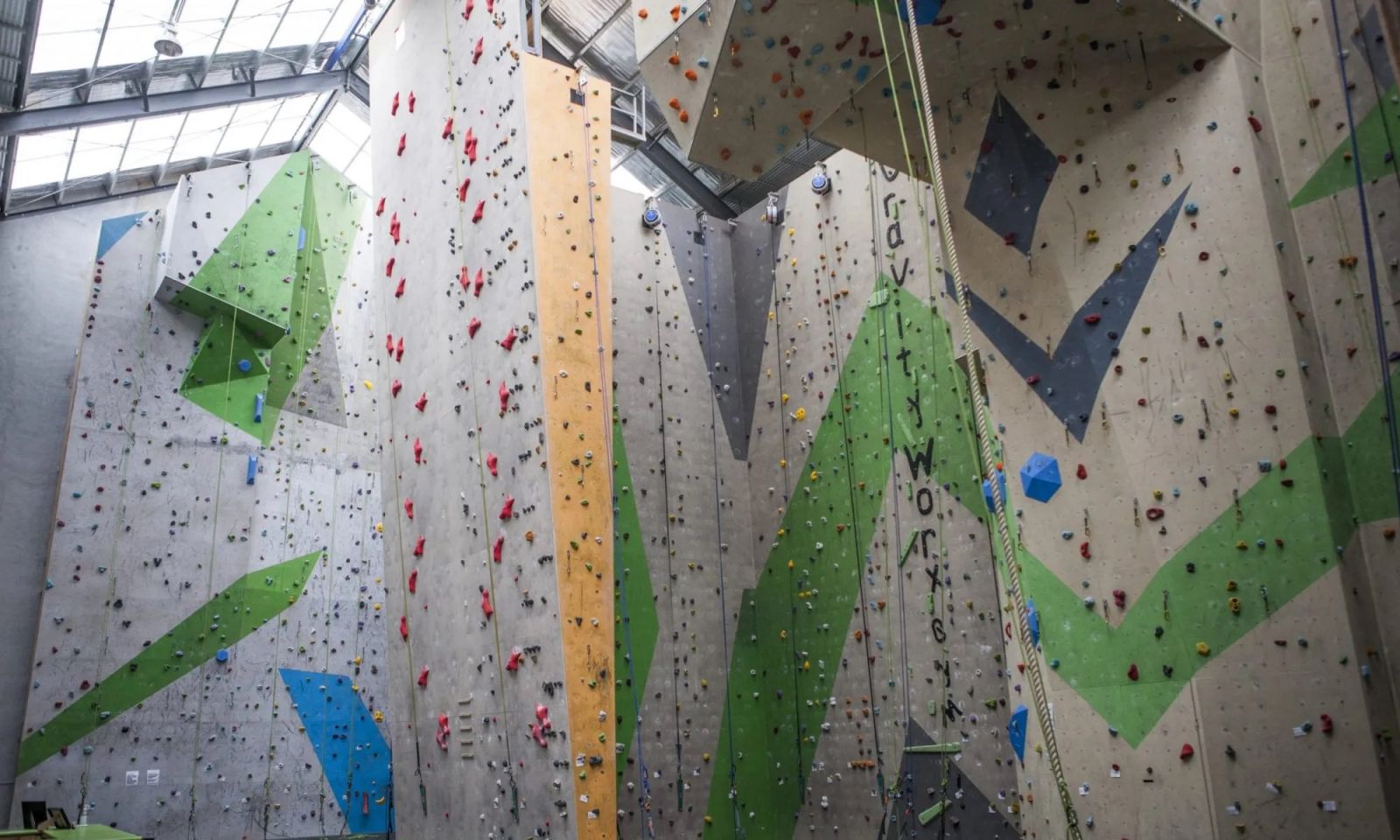 Pascoe Vale has a staggering amount of climbing terrain. The facility offers the fusion of top-rope safety partnered, auto-belay solo and lead climbing periodic clip-in harness to their rock climbing practice. Their 16 auto-belays are best for children, and for climbers who are inexperienced or climbing solo, (not free solo that is!) Gravity Worx is one of the only places for indoor rock climbing in Melbourne that offers international sport and speed climbing competitions. Recently, the facility has expanded by introducing a bouldering gym.
Address: 182-184 Sussex St, Pascoe Vale VIC 3044
Contact: (03) 9350 1789 - www.gravityworx.com.au
Hours: Mon 4-9pm, Tue-Thur 6:30-9am & 4-9:30pm, Sat-Sun 11am-5pm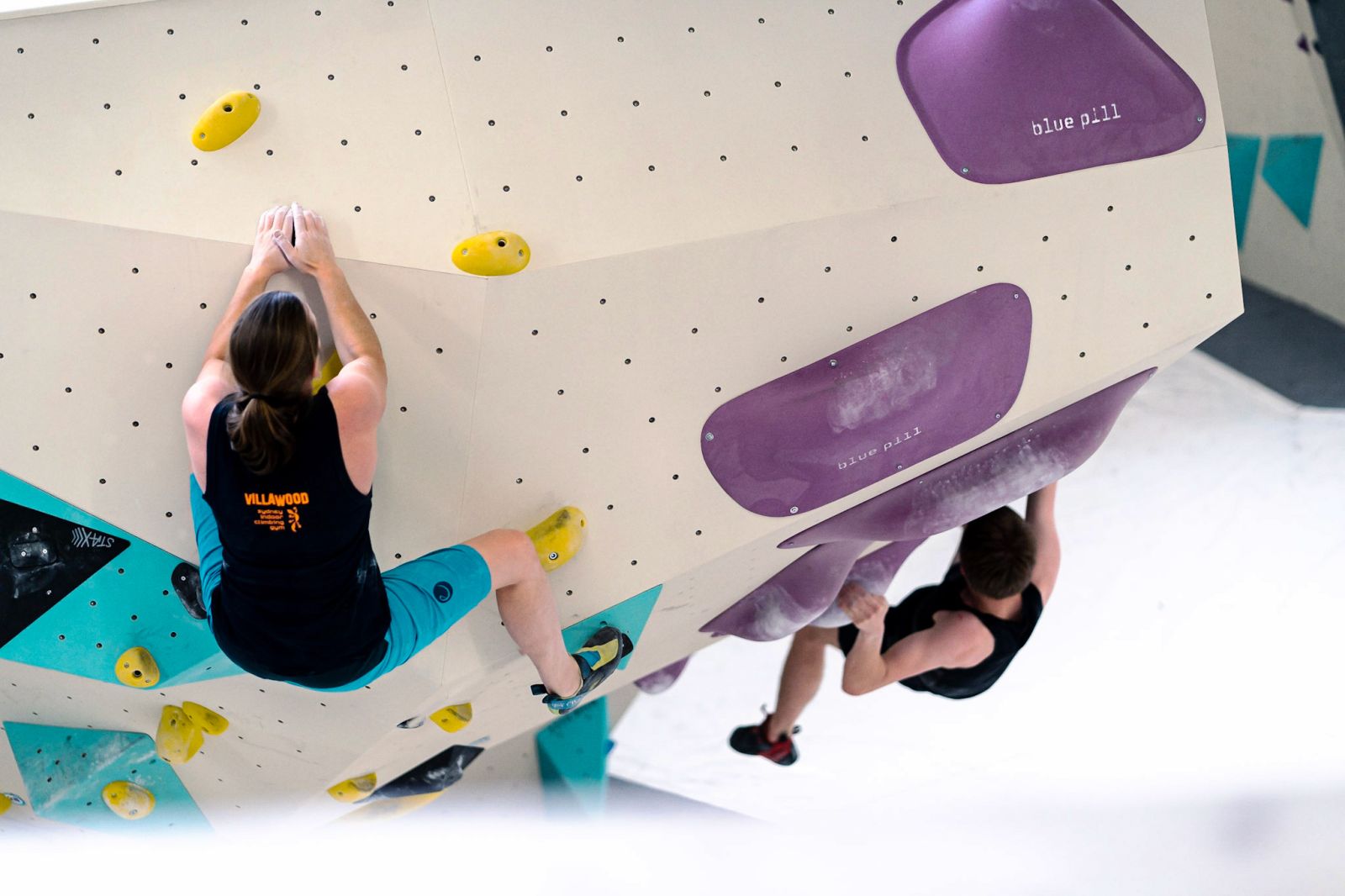 Blockhaus bouldering gyms located in Sydney, Canberra and Melbourne offer a range of classes and coaching options to get your body moving and social senses buzzing, challenge yourself to a new workout at BlocHaus, Port Melbourne's modern bouldering gym. With almost 100 climbs to test yourself, a functional fitness training area and a padded slackline, it's got everything you need to go from amateur to adept—one of the best experiences of bouldering in Melbourne. With classes that offer amateurs a chance to boulder with the basics, their instructors' expertise will get you warmed up and cooled down, and familiar with foot-working, beta reading, the hold types and styles of climbing.
Address: 2/359 Plummer St, Port Melbourne VIC 3207
Contact: (03) 9646 6010 - www.mlb.blochaus.com.au
Hours: Fri 6am-10pm, Sun-Sat 9am-9pm
BEST CLIMBING GYMS IN NSW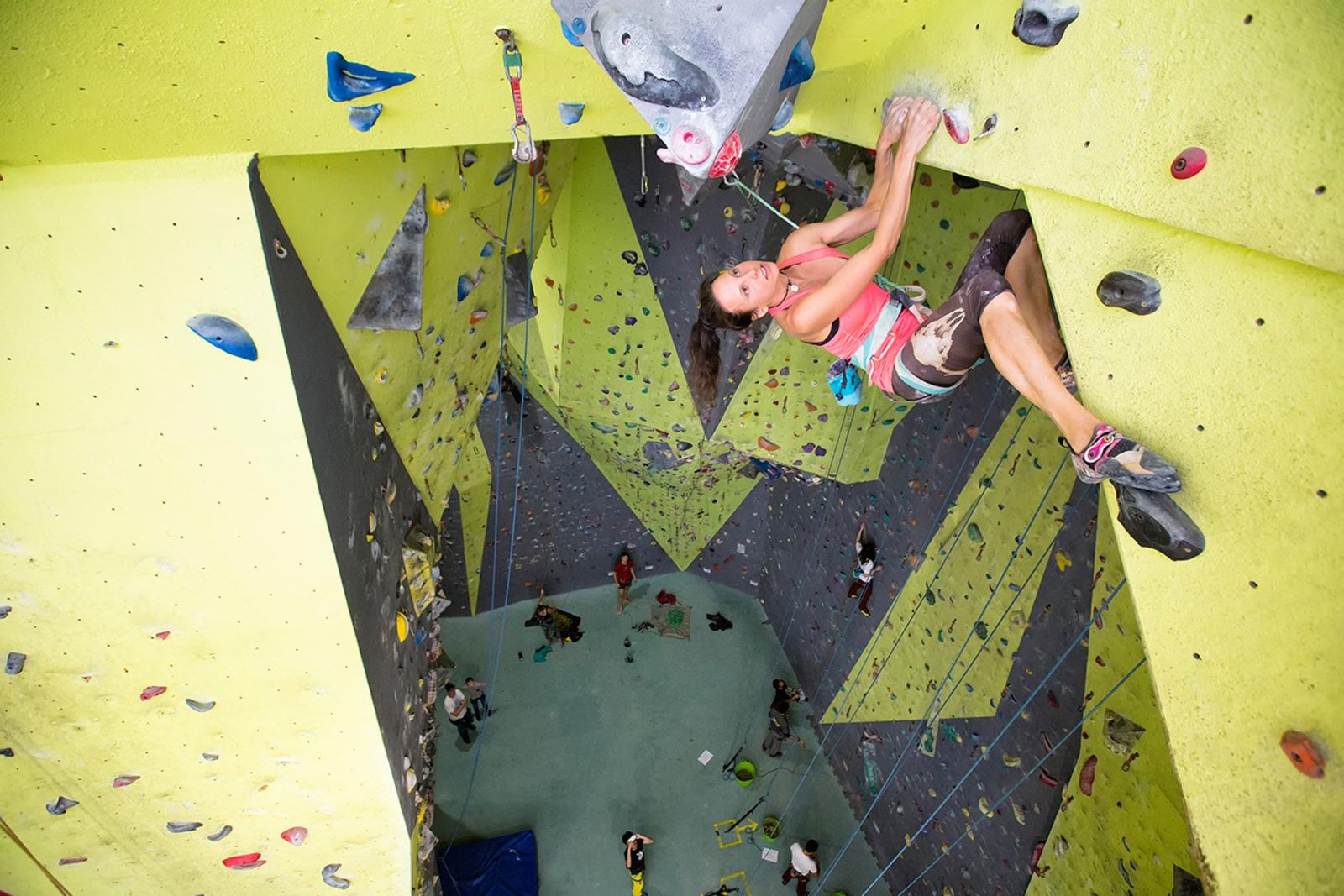 Sydney Indoor Climbing Gym is another combo of indoor rock climbing and bouldering, with two distinct locations that cater to everyone. The first is St Peters Gym, one of Sydney's most famous, hosting the 2008 World Youth Championships. This gym is massive, with 3700 square meters worth of climbing walls and 800 square meters of bouldering. With 450 routes and 180 boulder problems, you won't get bored at this place. While the Villawood Gym is not as big, it still has a whopping 2200 square meters of climbing walls and 250 routes including boulder problems, perfect for anyone at any stage. Everyone is encouraged to come and have a go, where gear hiring is simple, and the staff will help any newbies along the way. They also offer group sessions and parties.
Address: St Peters Gym: Unit 4C/1-7 Unwins Bridge Road, St Peters NSW 2044
Contact: (02) 9519 3325 - www.indoorclimbing.com.au/stpeters
Hours: Mon & Tue: 9:30am–10pm, Wed: 6am–10pm, Thurs: 9:30am–10pm, Fri: 9:30am–10pm, Sat & Sun: 9:30am–9pm, Public Holidays: 9:30am–7pm
Address: Villawood Gym: Unit 5 850 Woodville Road, Villawood NSW, 2163
Contact: (02) 97282825 - www.indoorclimbing.com.au/villawood
Hours: Mon, Wed, Fri: Noon–10pm, Tue & Thurs: 9:30am–10pm, Sat: 9:30am–8pm, Sun & Public Holidays: 9:30am–6pm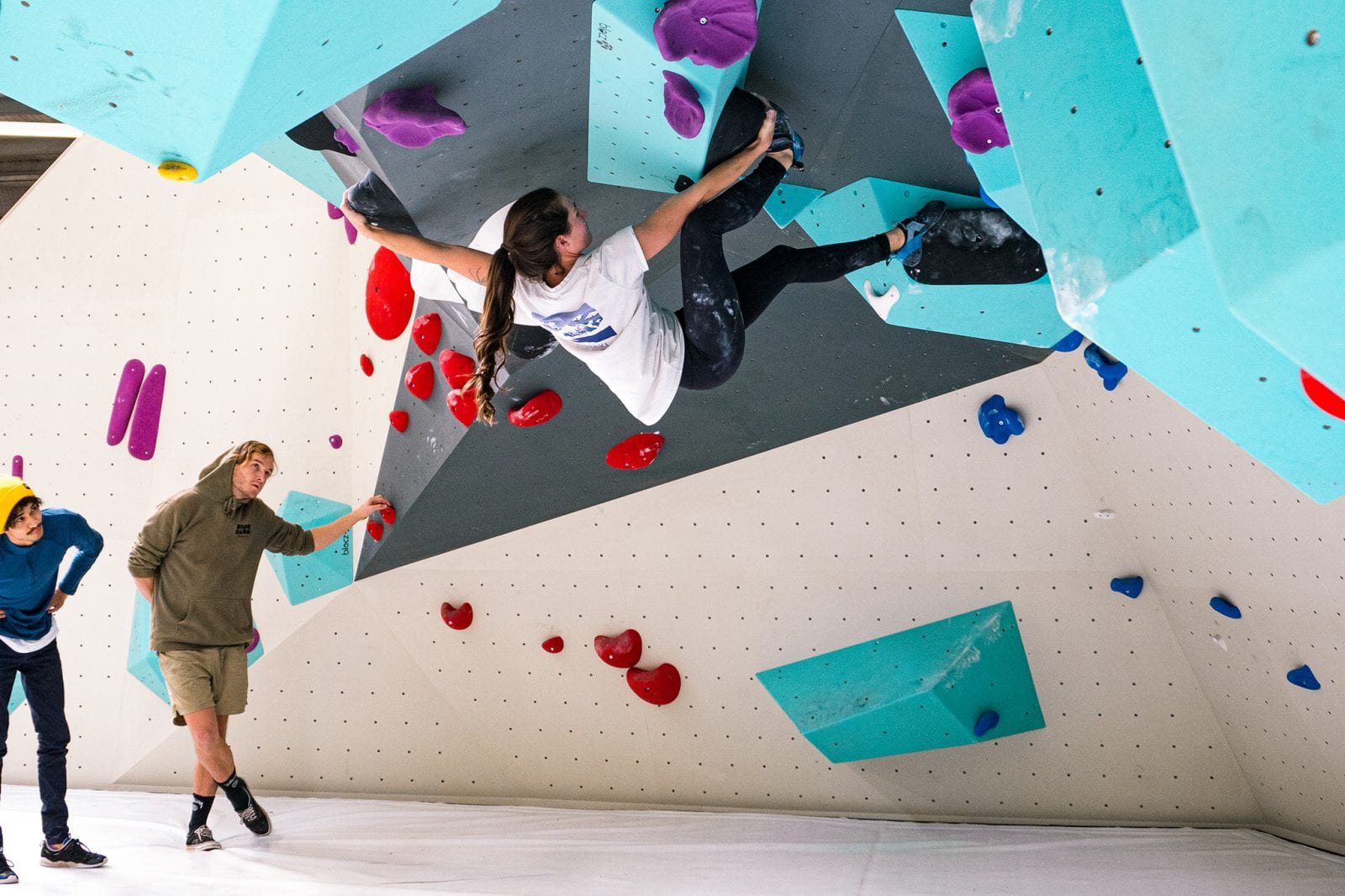 Located in Marrickville, BlocHaus Bouldering caters for all ages and levels of experience. With 850+ square metres of climbing walls and problems galore, you'll want to get here ASAP. For newbies, their padded floors and friendly staff will qualm any fears; as a plus, they also offer gear hire. If you want to take a break from bouldering, they have a conventional gym with weights, or you can sit down and have a coffee at their café. No need to worry about going into a car feeling sweaty, they even have a shower and change room.
Address: 49 Fitzroy St, Marrickville NSW 2204
Contact: (02) 8065 3299 - www.blockhaus.com.au
Hours: Mon - Fri : 6am–10pm, Sat & Sun: 9am–10pm.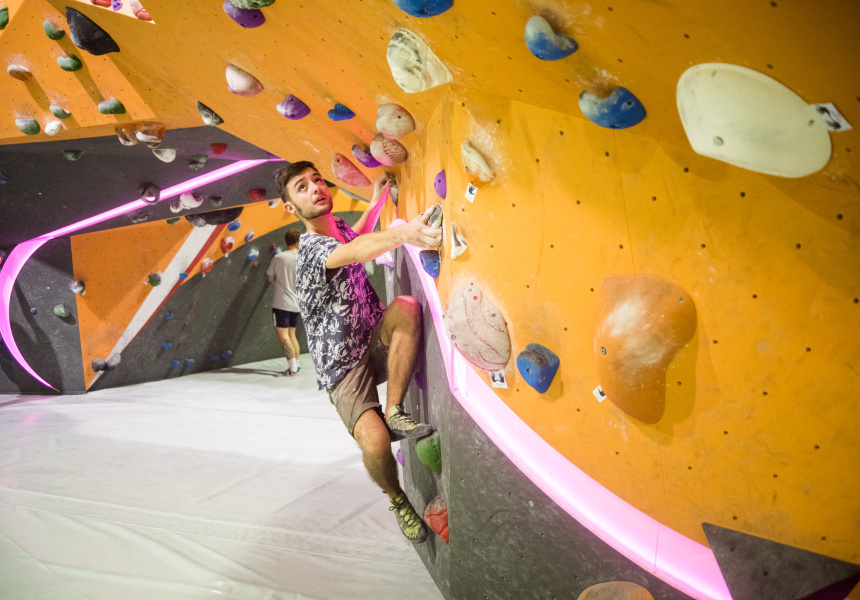 This is one of the largest bouldering gyms in the Southern Hemisphere with 1,000 square meters of modern progressive boulder competition style setting. As their community spirit is based on growth and exploration, it's a great place to start for new climbers. They offer classes, workshops and even have a competitive event called 'Pumpfest'.
Address: Unit 7/12 Chester St, Annandale, Sydney NSW 2038
Contact: 0402 670 784 - www.nomadbouldering.com.au
Hours: Mon to Fri: 6am–10pm, Sat & Sun: 7am–9:30pm


BEST CLIMBING GYMS IN SOUTH AUSTRALIA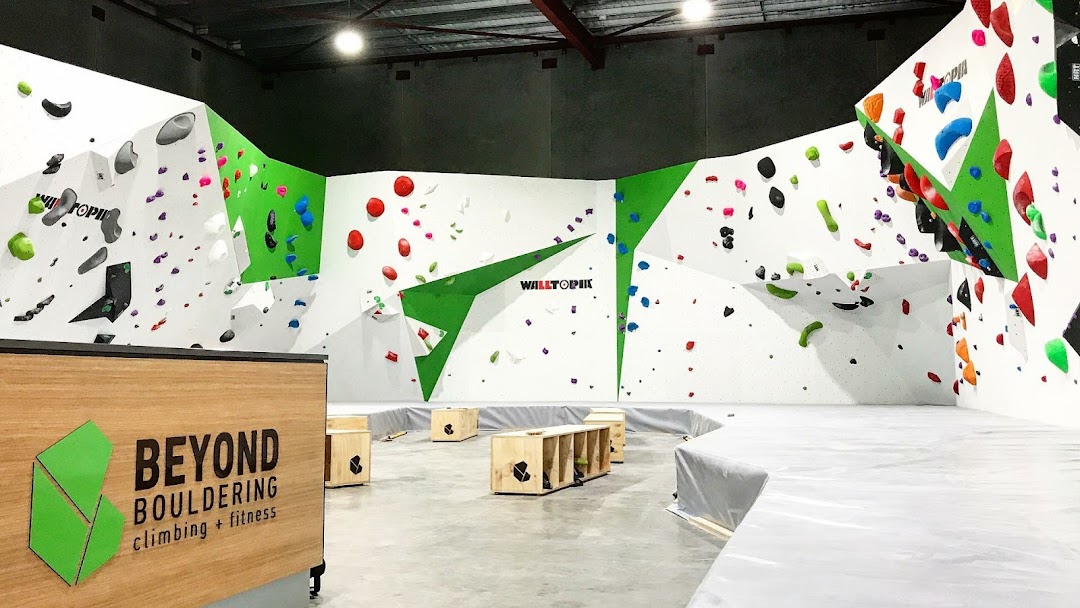 South Australia's recent addition to the climbing community with two locations within Adelaide catering to indoor bouldering will welcome you with a thriving community. Boulder fun for young and old in Central Adelaide's largest indoor boulder hall! Indoor bouldering in any weather! Climbing alone, in pairs or in the group, as a beginner or advanced, At Beyond Bouldering Boulder routes and all levels of difficulty
Address: Grenfell St, Kent Town SA 5067
Contact: (08) 7226 0146 - www.beyondbouldering.com.au
Hours: Mon-Fri 6am 10pm, Sat 8am - 8pm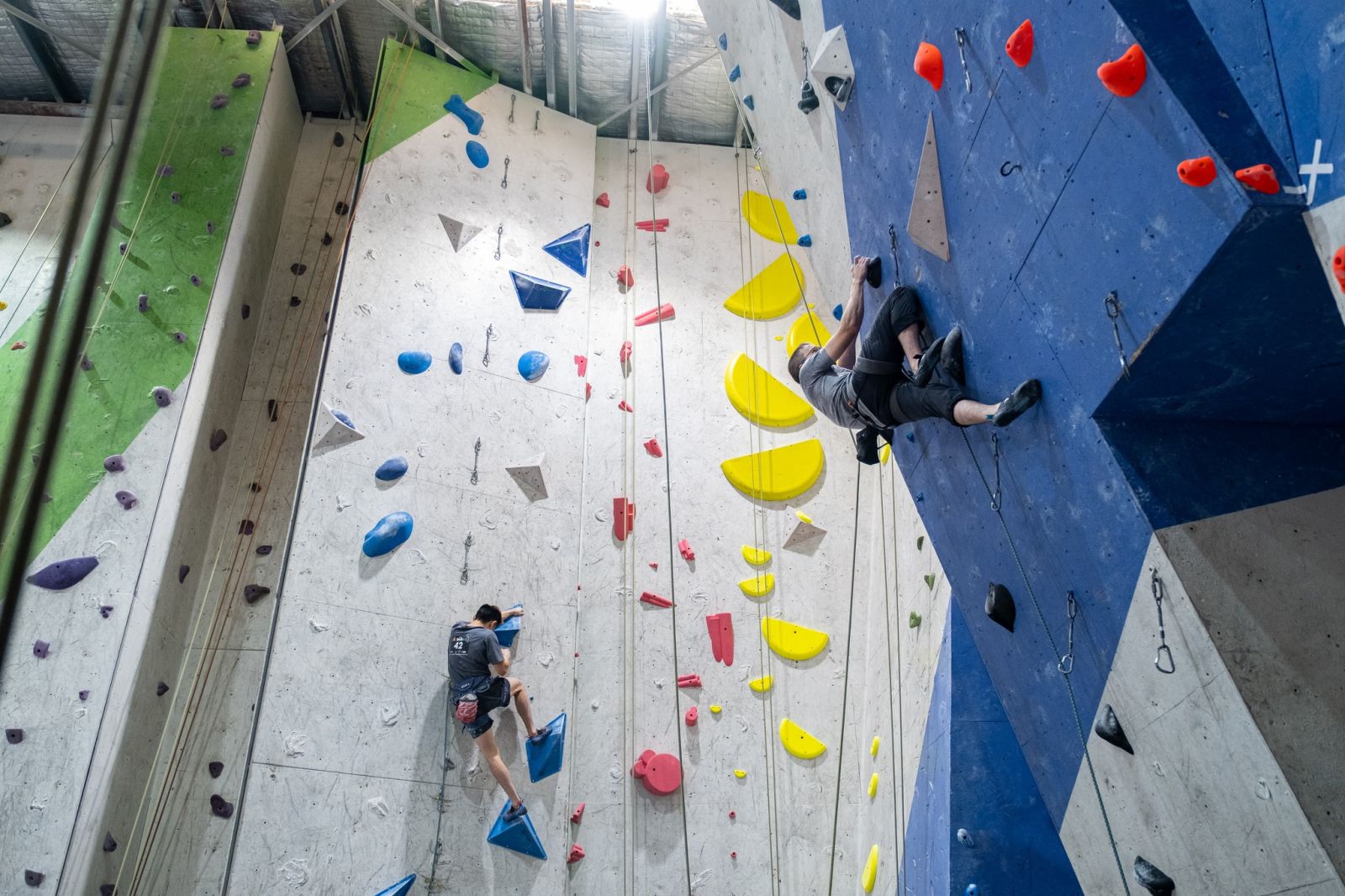 A must visit if you're in town and need to climb your brains out! It's the classic old school gym with a modern flavor, in my opinion these are the hidden gems. You can spend the whole day here exploring the varied terrain and 800 sqm of indoor rock climbing with steep 16m overhanging lead wall and bouldering cave at angles from vertical to 45 degrees with onsite showers and lockers.
Address: 12/560 North East Rd HOLDEN HILL SA 5088
Contact: 08 8266 4090 - www.verticalreality.com.au
Hours: Mon-Fri, 10am- 10pm, Sat-Sun, 10am-10pm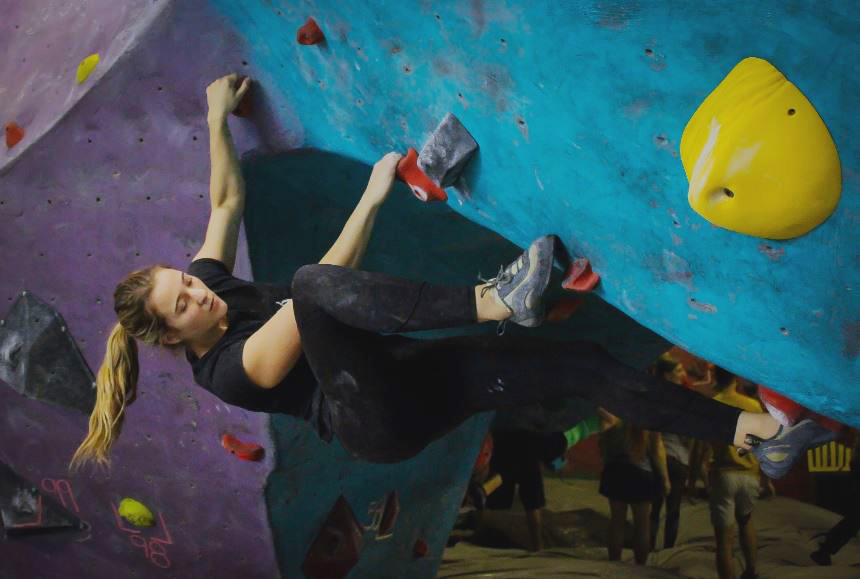 Adelaide Bouldering Club is a unique setup that encourages the progression of climbing with great coaching modules for all levels. They have been a non-profit association since January 2013. Standing proudly as a recognised STARCLUB and Accredited Good Sports Club. Their goal is to offer new generations a place to develop their abilities. Give new members a chance to enjoy our sport and have a great experience achieving their personal fitness goals, also offering a place where more experienced climbers can train to reach their maximum level.
Address: 10 Ware Street, Thebarton, SA 5031
Contact: 08 8386 3884 - www.aboulderclub.com



Gear up for your climbing and bouldering adventures in store or online now. Follow Christian's climbing adventures on Instagram at @mackspiks and share your adventures with us by tagging @wildearthaustralia and #mywildearth in your next post!
About the contributor:
​​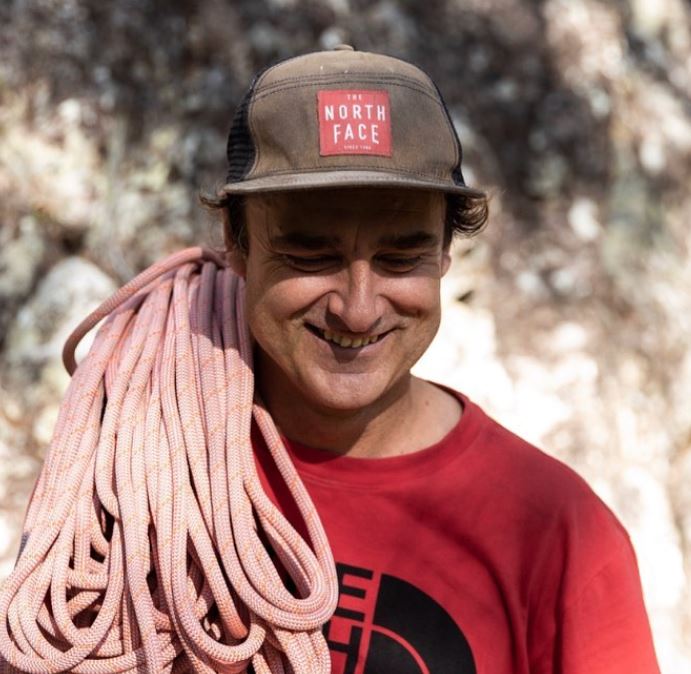 Christian McEwen was raised on the mighty shores of Lake Taupo in New Zealand. A rugged-volcanic mountain plateau that groomed his sense of adventure and exploration. He developed and honed his craft and love of backcountry snowboarding spanning two decades of global exploration and documenting. A proud P.A.C.I. member (Professional Association of Climbing Instructors) and accredited lead climbing guide, currently residing on the Gold Coast, Australia and working as a climbing instructor and author at Ocean Road Magazine.